Every movie that has children in it is not a kid-friendly movie. Also, many movies out there are meant for kids but they are rather creepy and not the best to be experienced by a child. A witch with long nails and messy hair may turn out to be disturbing for a 3-year-old. So it's necessary to choose the right flicks for children and that's why we are making this list of movies that do not only have entertainment, inspiration, and positivity but also good dialogues (as what a child hears is what a child says).
Here is the ultimate list of movies for kids in Hindi and English. Check them out and schedule some quality time with your ward this weekend.
Kid Friendly movies in Hindi
1. Bhootnath
– The movie is about the grandfatherly love between 'Bhoothnath' (Amitabh Bachan) and 'Banku' – an energetic little boy. The story is garnished with the comic timing of Juhi Chalwa. A movie that starts with a little suspense and excitement of who Boothnath is eventually taking the turn towards becoming a comedy film that also takes you on an emotional trip into Bhootnath's story. The movie has a simple yet effective plot. On a larger picture, it shows the boundary-less that a child can have too. Plus, special appearances by Shahrukh Khan adds the needed spice into this film. So, catch this movie on SonyLIV, here are some Sony LIV offers for you to save money on their subscription.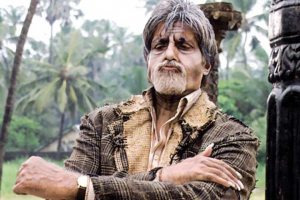 Where to watch: MX Player, Prime Video, SonyLIV
Not subscribed to Amazon Prime Video yet? No worries! Get a 30 day free trial and also some exciting cashback when you do. We help you save on everything.
2. Jajantaram Mamantaram
– if you are looking for a light hearted movie just to kill time that your ward remembers later as an adventurous film they saw, Jajantaram Mamantaram can be your pick. The fantasy element is added to the film by dramatic makeup to the artists and magic, which follows an adventurous story to the entire film.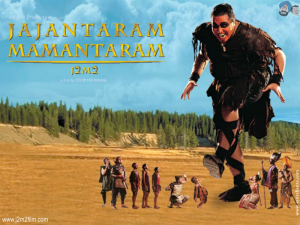 Where to watch: Prime Video, Airtel Xtreme
3. Koi Mil Gaya
– The group of friends and the affection they developed for an alien are the key factors in Koi Mil Gaya that a young boy or girl may like. It is a Bollywood-style mainstream drama with songs every now and then, but the overall experience that a child can have from the movie is worth it. It talks about friendship and some interesting magical elements that a child would be engrossed in while you get your work done.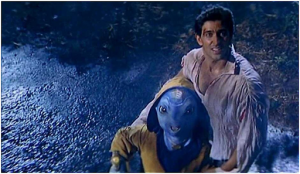 Where to watch: Prime Video, Netflix movies
4. Taare Zameen Par
– It's probably a movie that we cannot miss from a list of movies for kids. Taare Zameen Par digs deep into dyslexic kids and brings to light a very common, yet neglected issue that kids go through around the world. It's an empowering story and has a lot of drama in it. But it eventually takes you on an emotional journey and the climax can bring tears. It could be an eye-opener for kids. But in either way, it's good content watched.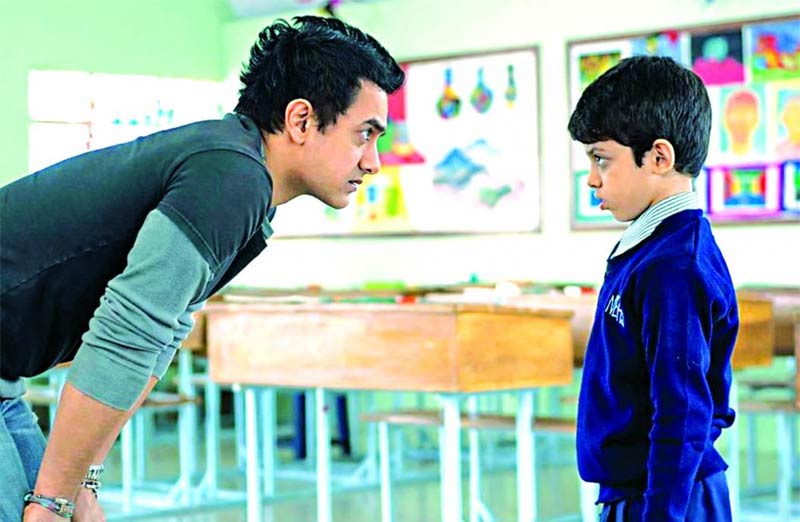 Where to watch: Netflix, MX Player
5. Tarzan
– The Wonder Car – If your child likes action or talks about cars, a movie with a car being made by itself supernaturally yet making it look cool is something they'll enjoy. The movie comes with a lot of entertainment that you too can have a good time watching while munching on a snack.
6. Mr India
– Everybody has dreamt of having the supernatural power of disappearing or flying at one point or the other. Well Mr India has got the first one done (or something similar). The man disappears when the light is red, or not? Watch the movie to find out. But there's a lot more fun involved in the movie. Great songs and a group of kids having fun, and the ultimate villain (Mogambo) – are all a treat for a film lover child.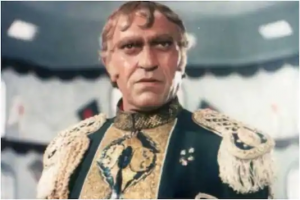 Where to watch: ZEE5
Kid Friendly movies in English
7. The Jungle Book
– Let your kids experience the jungle (no animations). We all know of Mowgli but the recent film on The Jungle Book (2016) is entertaining more than ever. It has episodes of a huge gorilla, bear, and more that are packed with fun. Along the way, you also start liking the characters and their friendship, bravery, and love for each other. The ultimate fight with Sher Khan at the end is the perfect satisfying scene for a kid.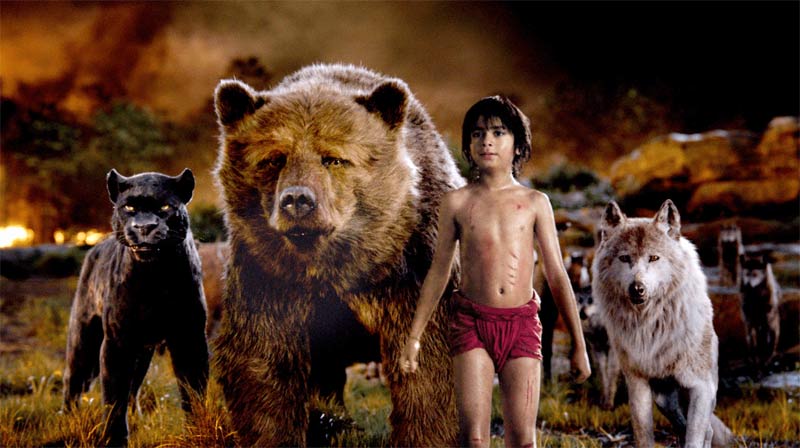 Where to watch: Netflix, Prime Video
8. Cinderella (2015)
– Watch our favorite Disney Princess come to life with her Prince Charming in the extravagant movie of Cinderella. Despite the odds, the disney princess finds a beautiful destiny with the prince. And while all this happens, we are sure to have a good time.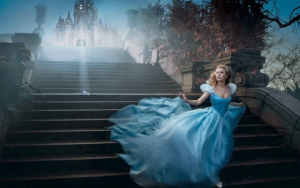 Where to watch: Disney+, Prime Video
9. Maleficent
– Talking about fairy tales, Maleficent is something your child would want to watch over and over again. The scenery of the mores (the forests in the movie), the little fairies, and the magic creatures (cute and funny both) is the best dose of thrill and fun for your child.
The plot is of true love, but also that it is not always the prince charming who's kiss can bring the princess back to life (spoiler alert). The love between Aurora (the Sleeping Beauty) and Maleficent (the witch herself) has given the movie a different twist than what we normally would assume. But the amazing performance by Angelina Jolie (in the role of Maleficent) justifies the character completely, keeping us wanting more. And just when you thought that, there's a sequel too!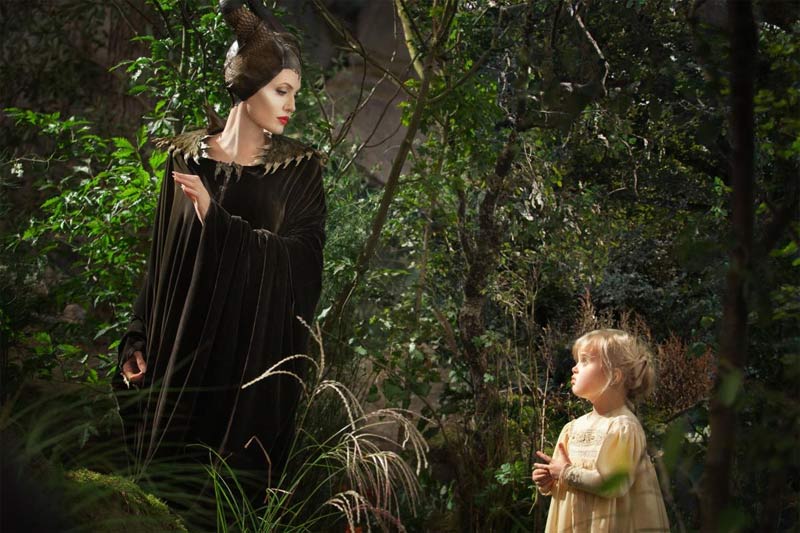 Where to watch: Hotstar, Prime Video
Dubbed movies
10. CJ7
– This is a must-watch for a kid. Originally based in the Chinese language, you can watch this movie in English or Hindi online. The movie is about a (cute) alien which has superpowers, becomes best friends with a kid, and goes with him on his journey through exams, friends, and his father. The movie shows the attribute of love and is an eye-opener for little kids. This is a progressive and educational movie that also shows the hardships in life that many people face around the world in a very educational manner. It is a new experience for a child. Your kid will love it; and might also ask you for a CJ7 goodie, or a soft toy.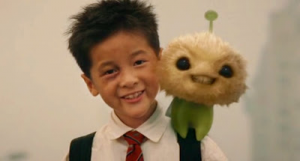 Where to watch: Prime Video, Netflix
Moreover, there are many animated films in Bollywood and Hollywood both. Angry Birds, Wreck-it Ralph, Boss Baby, or Jumbo and Delhi Safari in Bollywood are to name a few that a child will have a great time watching. Some children prefer to watch monster movies for whom you can play Godzilla – King of Monsters, King Kong. And pick up literally any Disney movie from Beauty And The Beast To Snow White, or Aladdin and watch your ward having fun. There are more movies from the 90s that a child must watch. Also, Sun NXT is an excellent platform to look for the latest movies for children, so here are some Sun NXT offers for you to save money.
If some more films pop in your head, feel free to comment below. We'd love to hear about the fun time you and your kids had while enjoying them.
Credits: The MovieGoer, The Financial Express, National Herald, The Daily Star, News18,
San Clemente Times, Sweetland, Alchetron, Newyorker