Love is in the air, can you feel it? Perhaps you might need to take up the romantic quotient to ensure you're making your special someone feel even more special going beyond the cubbyholes. Surprise him or her creating yourself an own brand of romance, unique gifts and make sure everything about the big day is planned ahead just as-you-wish. check out the best valentine's day getaways in Hyderabad.
Check out the best gifting ideas for valentine's day and more, right here! 
Travel to the best valentine's day getaways in Hyderabad:
Witness the magnificent capital city of Andhra Pradesh  – Hyderabad, that is home for some of the most romantic places offering a wide range of choices to celebrate your love with someone special this Valentine's Day. If you are looking for some of the best luxurious places to visit or stay, and wonderful eateries, here we're presenting you an impeccable and unforgettable holiday destination.
With so many romantic destinations in this pearl city, listing the top romantic destinations is a fatiguing job, but these places are sure to be among those best romantic places in the city, Hyderabad — that is full of romantic spots to surprise him or her.
Shower your unbounded love for her
Don't get flustered because of her mood swings, never mind if she often gives excuses that are perpetual. Perhaps this should be a trait that she is in a need of fresh romance. It should be more than romantic candlelight dinners or holding hands each other. Give her public display of affection. Want the perfect destination, where she can really fuse over the romantic spot. Well, this place is just for you – Waterpark. This is one of the perfect romantic gateways located in the heart of the bustling modern city of Hyderabad – Banjara Hills. Reveal the grandeur of their air-conditioned cottages and restaurant. Make sure you unwind this place with your spouse, here is the list of activities to do.
Indoor and outdoor activities
Aqualand waterpark complimented with a swimming pool
Take a saunter along the lovely pathways
Dive into their spectacular swimming pool
Access to Waterpark
Restaurants
If that was the first time she shed her love with a flick of romantic hug or kiss, maybe it's a time to take her for a romantic filled Valentine's Day dinner. Choose from the following exotic places to ensure this Valentine's day is going to have the perfect ambiance – romantic wining and dining.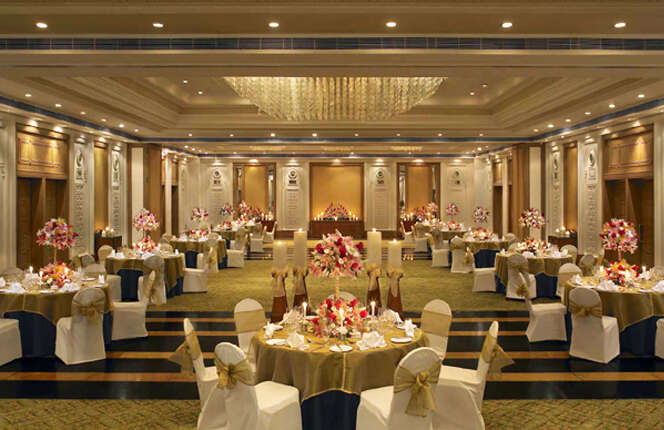 1. Kebabs @ ITC hotel Kakatiya: You get access to couple stay plus breakfast plus lunch or dinner. This is one of the exotic restaurants galore located in Hyderabad, you can romantically woo her and celebrate the joy of love, as ITC Kaktiya is spoilt for a wide range of kebab choices.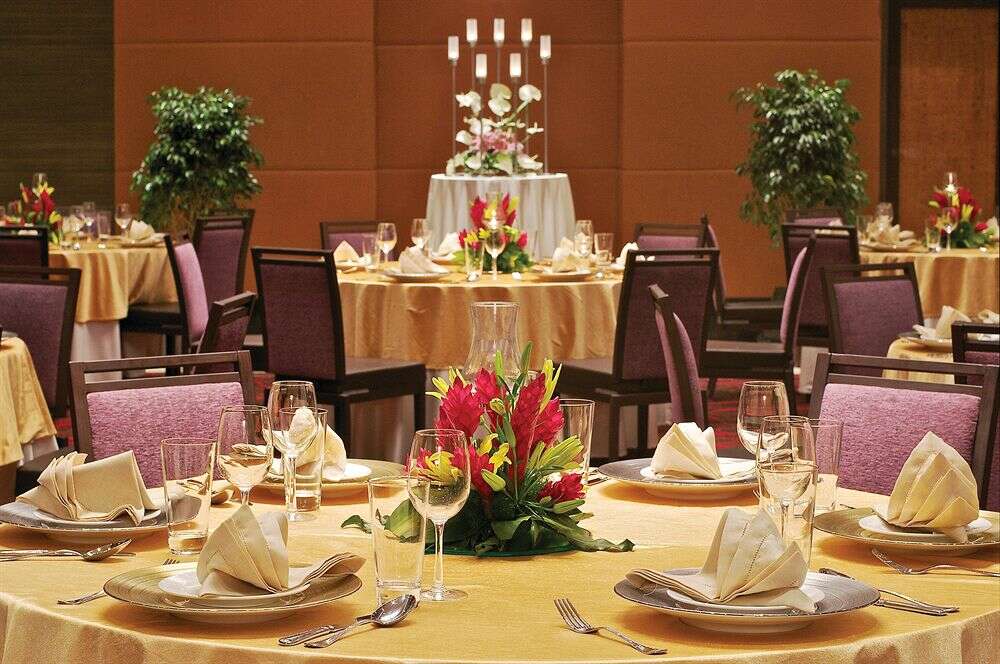 2. Thai Pavilion @ Vivanta by Taj: It packs an ultimate concept of rejoicing. It is eclectically furnished and carpeted with soft lights above and around you. Adding to that delicious seasonal dishes, continental food, spacious rooms, billowing cushions, and a full-fledged bar, you will find everything to delight your beloved for a perfect day/night of romance here.
3. Novotel: Looking for choices to be spoilt in the cuisine department? Enjoy Valentine couple dinner at Novotel. Yes, you heard is right. Book a private table for two and take delight in a romantic dinner by the poolside. Enjoy an extreme explosion of southern spices and Japanese food' flavors. The roasted beet and citrus salad, Garlic scampi with Parmesan oil and asparagus risotto and other lip-smacking options such as chocolate delice, Akhroot halwa tart with orange zabaglione, the duo of blueberry, strawberries and petit fours can absolutely make this place a culinary contentment.
These are just a few of the most sought-after places and activities that you should take your valentine to if you happen to be in Hyderabad.
So, which is the Valentine's Day getaways in Hyderabad, you're taking your loved one to?
Sound off in the comments below. From everyone at team GrabOn, we wish you a happy Valentine's Day and hope you find the love of your life 🙂
(Visited 258 times, 1 visits today)