It is that time of the year again. Can you feel the love in the air? Perhaps, you might need to take the romantic quotient up a notch to ensure you're making your special someone feel even more special. Surprise your special someone by creating your own brand of romance this Valentine's Day. To help you in this process, we made a list of the best Valentine's Day getaways in Hyderabad.
On Valentine's Day, a cozy place and a warm conversation is a hit! Thus, we have collated a list of some super special spots in Hyderabad. These getaways are full of romantic vibes and are a perfect gift for your special one.
So if you are planning to visit Hyderabad this season of love, you are up for a romantic treat. But plan in advance as the tickets might just be the vilen to your love story. Not the cost though, as MakeMyTrip flight and hotel coupons will help you save a chunk of your money. Whether you choose to train, bus, or flights, the MMT discount codes will surely make you and your partner book a trip right away.
Before we move ahead with our list, if you are thinking about other gifts too, read through the list of our ideas for Valentine's gifts. And check out GrabOn for some exciting Valentine's Day offers.
And hey, we care about your hard-earned money! We seriously do. Don't forget to use the Best Valentine's Day Offers and save money.
Travel To The best Valentine's Day Getaways In Hyderabad
Witness the magnificent city- Hyderabad, which is home to some of the most romantic places, offering a wide range of choices to celebrate your love with someone special this Valentine's Day. If you are looking for some of the most luxurious places to visit or stay, and drool-worthy food, we're presenting you with an impeccable and unforgettable list. With so many romantic destinations in this city, listing the top romantic destinations can be a tough job, but these places are surely amongst the best romantic places in Hyderabad.
Shower your unbounded love for him/her!
Don't get flustered because of those little mood swings. Don't be exhausted if they give
excuses that seem perpetual. Perhaps this could be an indication that she/he is in a
need of fresh romance.
There is more to romance than candlelight dinners or holding each other's hands. Give
him/her that public display of affection. If you want the perfect destination, there are
multiple places just for you.
Top Restaurants In Hyderabad
These beautiful restaurants around are a must-visit. And while you're deciding to visit the restaurants, check out Valentine's day offer on them. Trust us! You don't want to miss these exciting deals.
And here goes the list.
ITC Kakatiya
Vivanta by Taj
Novotel
Olive Bistro
Mazzo
The Park
Taj Banjara
Park Hyatt
If that was the first time she/he shed her/his love with a cute gesture, a romantic hug, or a kiss, take her/him out for a romantic Valentine's Day dinner. Ensure that this Valentine's day is perfect with the perfect ambiance for your better half. You can choose from the following exotic places. A romantic evening of winning and dining awaits!
1. Kebabs & Kurries@ ITC Kakatiya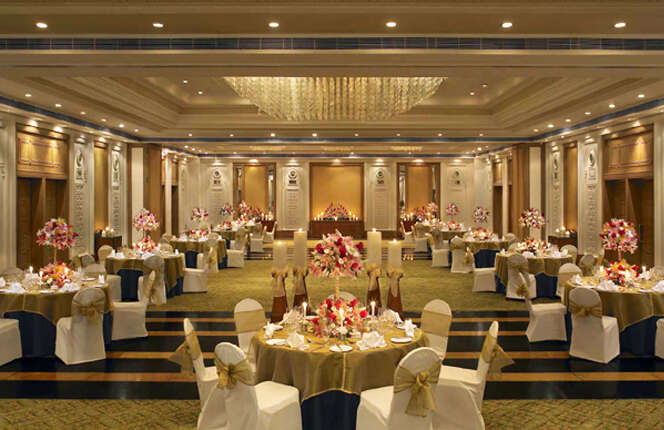 A great choice to sweep anyone off their feet, you get access to a couple-stay plus breakfast+ lunch or dinner. One of the best hotels located in Hyderabad, you can woo her/him and celebrate the joy of love this V-Day. This place will also spoil you with their wide range of kebab choices. So, irrespective of whether you are dating a foodie or not, love begins here.
2. Thai Pavilion @ Vivanta by Taj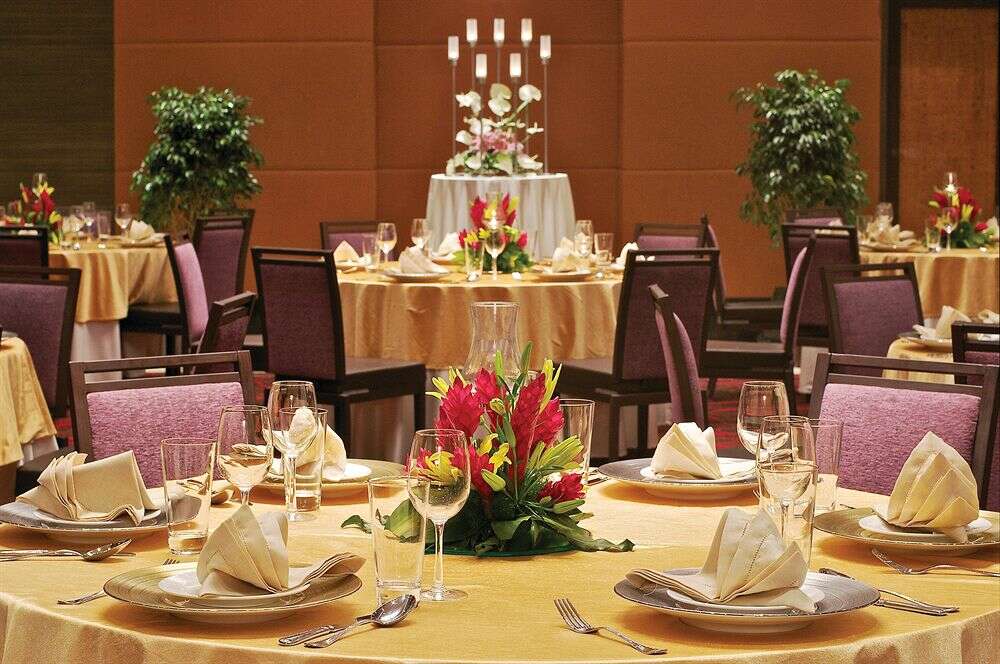 Eclectically furnished and carpeted with soft lights above and around you, it has some of the best dishes you can get your hands (and tongue) on! Adding to their delicious seasonal dishes and continental food, you will find spacious rooms, billowing cushions, and a full-fledged bar. Basically, you will find everything to make your beloved happy and turn it into a perfect day.
3. Novotel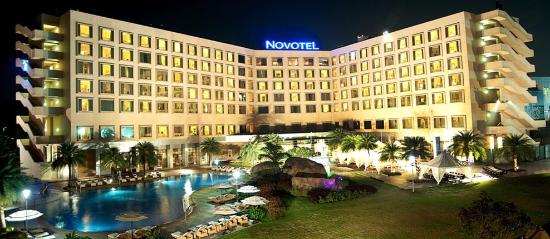 Looking for an amazing range of choices in the cuisine department? Enjoy Valentine's couple dinner at Novotel. Book a private table for two and dip yourself in delight with a romantic dinner by the poolside. Enjoy an extreme explosion of southern spices and Japanese food flavors. The roasted beet and citrus salad, Garlic scampi with Parmesan oil and asparagus risotto and other lip-smacking options such as Chocolate Delice, Akhroot halwa tart with orange zabaglione, the duo of blueberry, strawberries, and petit fours can absolutely make this place culinary contentment.
4. Olive Bistro

For your romantic getaways and candlelight dinners, book a table at Olive Bistro. Beautiful ambiance, outdoor seating with the fresh breeze and delicious food, your significant other will surely be happy.
5. Mazzo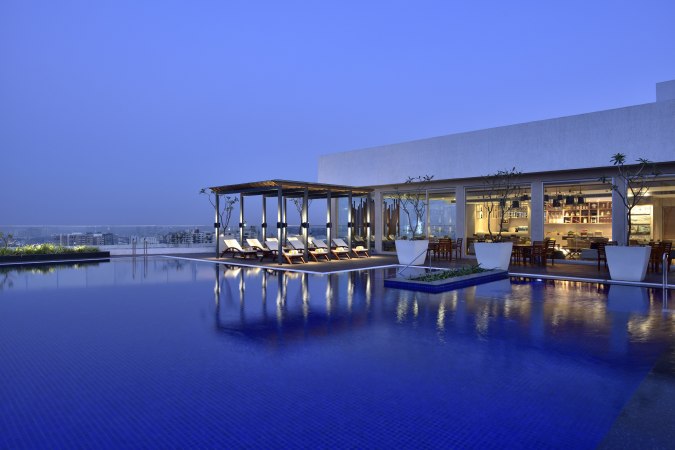 Prefer rooftop dinner dates? Then it's time to reserve a table for two at Mazzo. This restaurant has its own private pool, music and outdoor seating on the roof. Enjoy a wonderful sight of the night city from high above.
6. The Park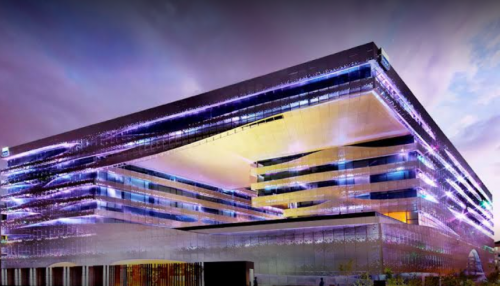 Romance is in the air, and water! Visit The Park and experience the beauty of Hussain
Sagar with the lit Buddha statue during evenings while feasting on delicious food at the
restaurants. Have a gesture indoors at the Verandah and enjoy multi-cuisine food. Or
choose to feel the breeze at the Aqua Bar and Lounge by the pool.
If you are into hand-made coffee & cigars, or just want to try something new this
Valentine's day with your partner, spread your aura at The Sicca Bar. The Park offers options for specialty restaurants and bars. So if you'd like a longer stay, or just food and fun, The Park has a lot to offer.
And while visiting the place, do not forget to get a token of love that makes your
valentine feel special. A bouquet of roses might do the trick!
7. Taj Banjara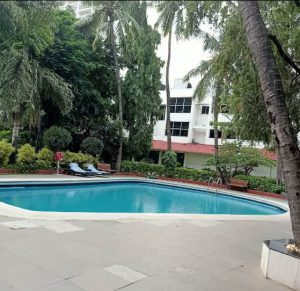 Taj Banjara is one of the favorite destinations for lovers and couples to spend some valuable time. You can plan for a date night or a simple lunch with your partner. As it's Valentine's week, book an appointment as early as possible to surprise your loved ones.
8. Park Hyatt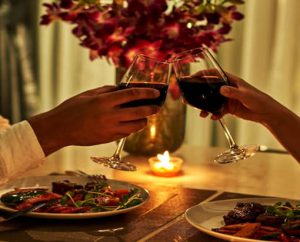 Spread love and happiness by taking your life partner to popular hotels in Hyderabad. Park Hyatt is the best-rated hotel for couples to spend some valuable time and enjoy the moments spent together. The food taste and services are top-notch.
These are just a few of the most sought-after places and activities that you should take your valentine to if you happen to be in Hyderabad. And if you want to extend your lovely evening, you can take your loved one to these best ice cream parlors in the city.
So, which is the Valentine's Day getaways in Hyderabad, you're taking your loved one to?
Sound off in the comments below. From everyone at team GrabOn, we wish you a happy Valentine's Day and hope you find the love of your life. :)
Image Courtesy
TripAdvisor
Zomato