After celebrating the 10-day festival and availing Ganesh Chaturthi offers, the country today has all set to bid adieu to Lord Ganesha who is widely worshiped as the God of prosperity, wisdom and good fortune. As India gears up for Ganesh idol immersion today, devotees from all over India made a beeline to near-by waterbodies in the city. Chants of "Ganapati Bappa Moriya" rend the air followed by the hoards of devotees who're looking out to proceed this traditional immersion in a unique way.
Joy of Ganesha Festival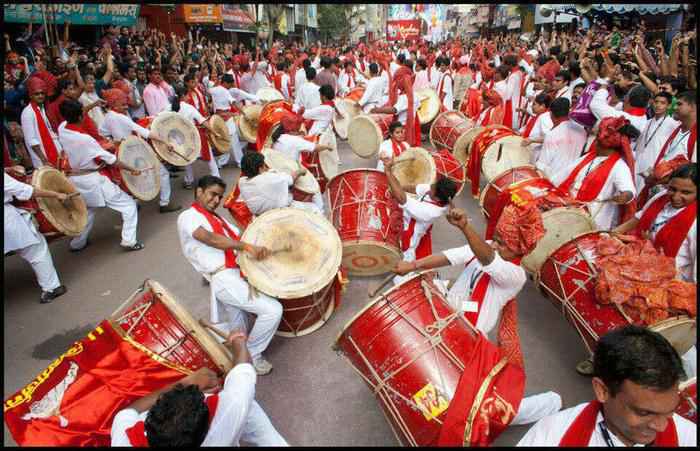 The streets are filled with youngsters and children dressed in a beautiful way dancing and playing drums. The parade of lord Ganesha, combined with celebrants who're smothered with Gulal (a red or orange powder) has doubled the fun of Ganesh Chaturthi this year.
Besides roadsides and water bodies, there are small families, youth, students everywhere marching on their foot while chants of slogans renting the air, the processions fueled up momentum and Ganesh Idols (from small idols to massive ones) are brought for the final journey.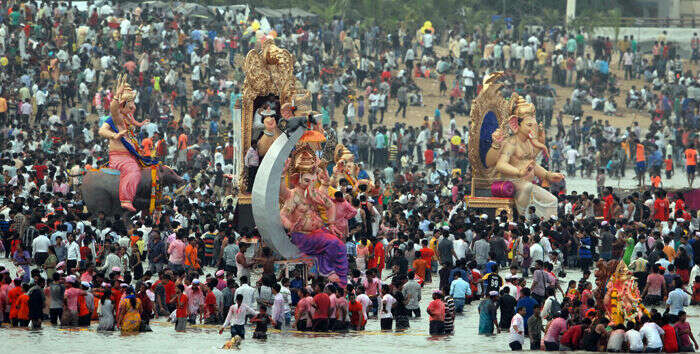 However the bottleneck of traffic jams and crowded places are inevitable, especially in major cities like Mumbai, Pune, Hyderabad, Delhi, Bangalore and so on. Here're some tips that help you avoid traffic congestion on Ganesh visarjan and beat traffic woes without hampering the ethnicity of Vinayaka Chavithi:
#Tip 1: Get live traffic updates about Ganesh Visarjan through mobile apps, televisions, FM radios and plan your commute accordingly. Also there are some apps that function with GPS tracking facility, this'd inform you about traffic density in various places near by you. Keep yourself informed with smooth, moderate and heavy traffic drives.
#Tip 2: Most television's traffic alerts submit travel updates on a minute-to-minute information based. So stay tuned for this useful information by ensuring you sign up, and give your route details and travel time.
#Tip 3: To ease all your traffic worries, try and avoid taking your personal vehicle on the streets. For today, you can carpooling to your work, share taxi, or a bike ride with your fellow-mates or colleagues to reduce traffic congestion.