Vinod Khanna is perhaps the only man who managed to look strong, rugged and gentle at the same time. He had charmed his way into the hearts of the Indian movie goers, playing both the protagonist and the antagonist in several movies. From an honest cop in Satyamev Jayate to a ruthless dacoit in Mera Gaon Mera Desh, Vinod had played every character in the book. Today not only the film fraternity but India has lost a talented actor and a great human being. The 70-year-old veteran passed away today, after putting up a fierce battle with cancer.  As the entire country mourns his death, we have tried to bring ourselves to term with this loss through some of his iconic moments and dialogues. Here are 5 Dialogues Of Vinod Khanna that will never be forgotten.
The most iconic Dialogues Of Vinod Khanna: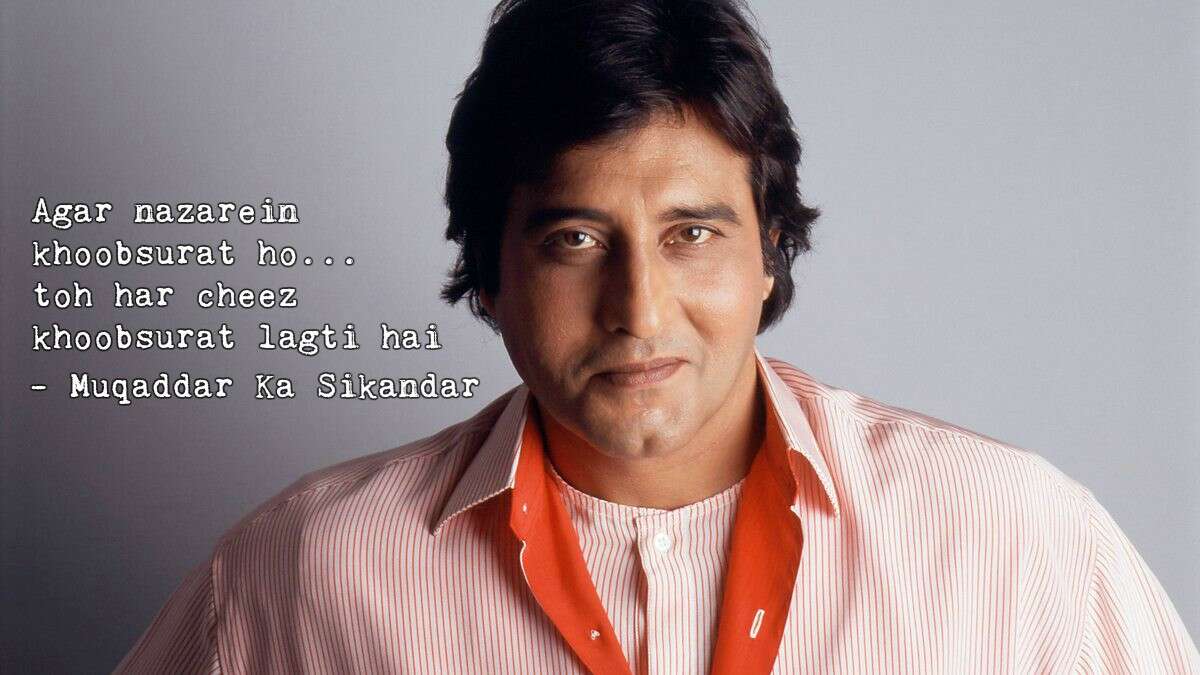 The world is the way you want to see it. Notice how everything looks joyful when you're in a good mood and the skies turn gray when you're gloomy? The only thing you can change is the way how you look at things. That is the only thing in your control and this dialogue perfectly sums it up.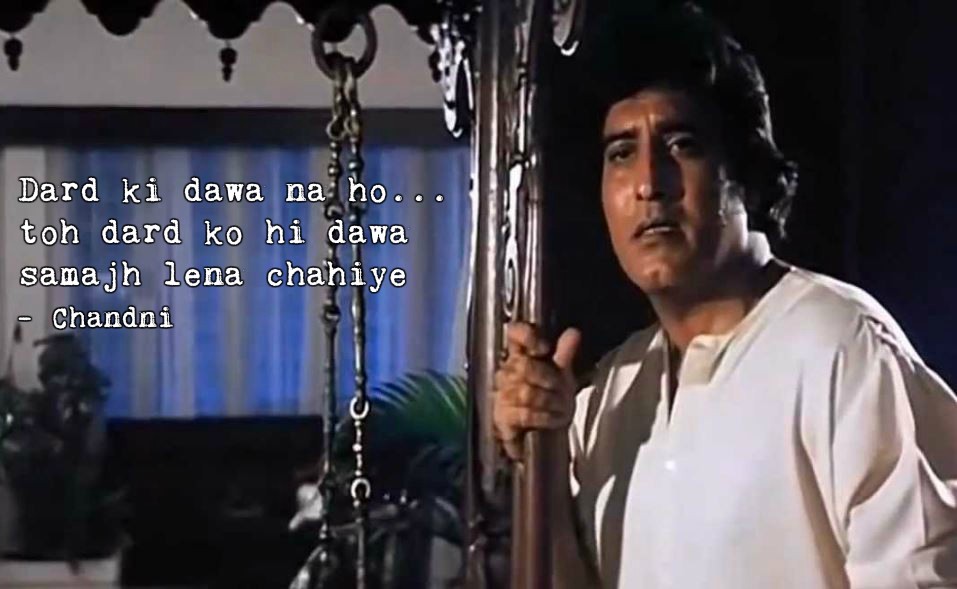 Who hasn't gone through the downs of life? When everything seems to hurt you and depression starts creeping in remember this dialogue. It'll help you accept things as they are and power through the pain onto better things and to happier moments.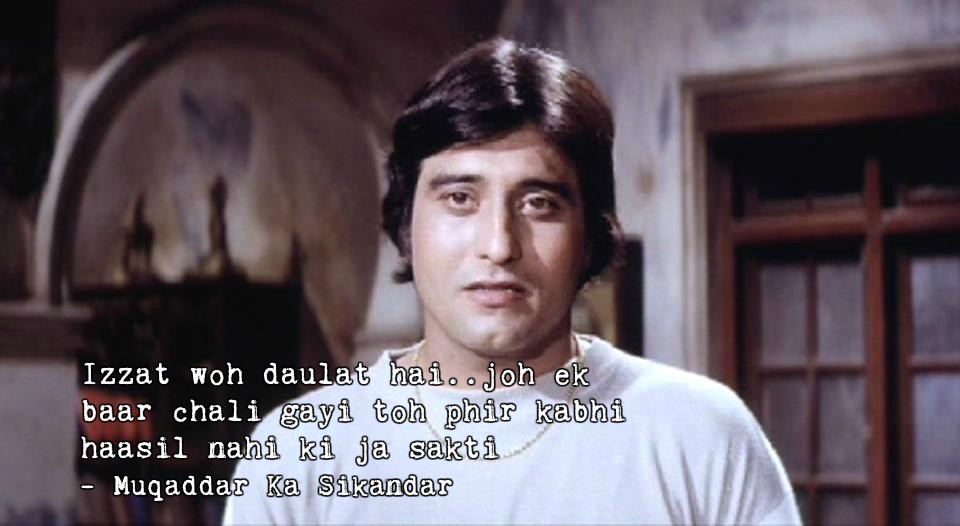 Money can buy everything! Well, almost everything except happiness and prestige. You make up for the honor and respect that you deserve through your own work. And respect above all is what this dialogue from Muqaddar ka Sikander teaches us.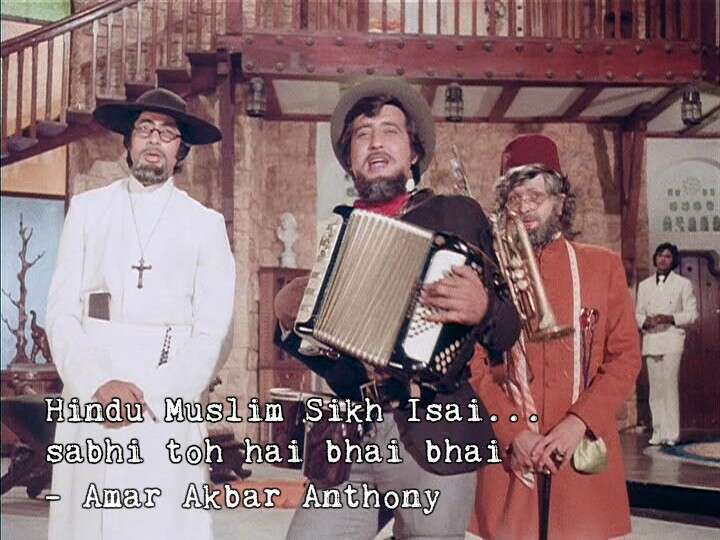 In these times of communal tension, Amar Akbar Anthony reminds us that it doesn't matter which religion you belong to, At the end of the day what matters the most is that we all are human beings. Human beings worthy of equal love and respect, irrespective of our religion.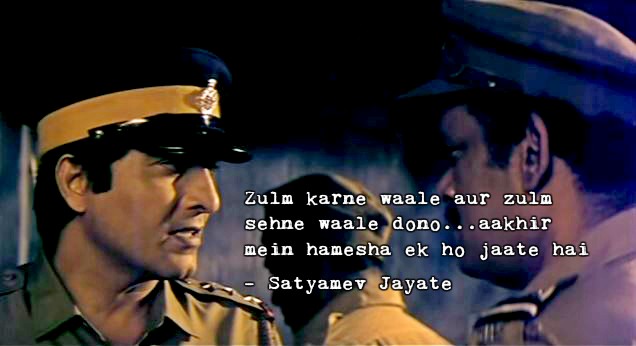 The person who commits injustice and the one who silently bears the injustice, both eventually become the same. If you remain silent and let the evil-doers have their way, what will you become? Satymev Jayate establishes the fact that you're no different than the culprit until you have the courage to stand up and speak out against the atrocity!
There are so many iconic dialogues of Vinod Khanna,
that I'm sure I have missed out on many. Do mention some of your favorite dialogues in the comments below. The ones that will always remain in your heart.
<div class='toc'><ul><li><a href=#The-most-iconic-Dialogues-Of-Vinod-Khanna:><b>The most iconic Dialogues Of Vinod Khanna:</b></li><p> <a href=#There-are-so-many-iconic-dialogues-of-Vinod-Khanna,>There are so many iconic dialogues of Vinod Khanna,</p></ul></div>