With the onset of hot n humid days, Ladakh makes one of the best Indian summer vacation destinations. The growing urge for women only Leh Ladakh trip is gaining momentum and enthusiastic female travelers are acknowledging such tours for several reasons. From my own personal experience, I can tell you how fun filled such trips are! That being said we, women are always busy and keep ditching our earned vacation days. Blame it on the responsibilities that we carry day in and day out on our shoulders.
Avail nothing but the best travel offers and coupons with HappyEasyGo.
"Twenty years from now you will be more disappointed by the things you didn't do than by the ones you did do. So throw off the bowlines, sail away from the safe harbor. Catch the trade winds in your sails. Explore…Dream.. Discover…" ~ Mark Twain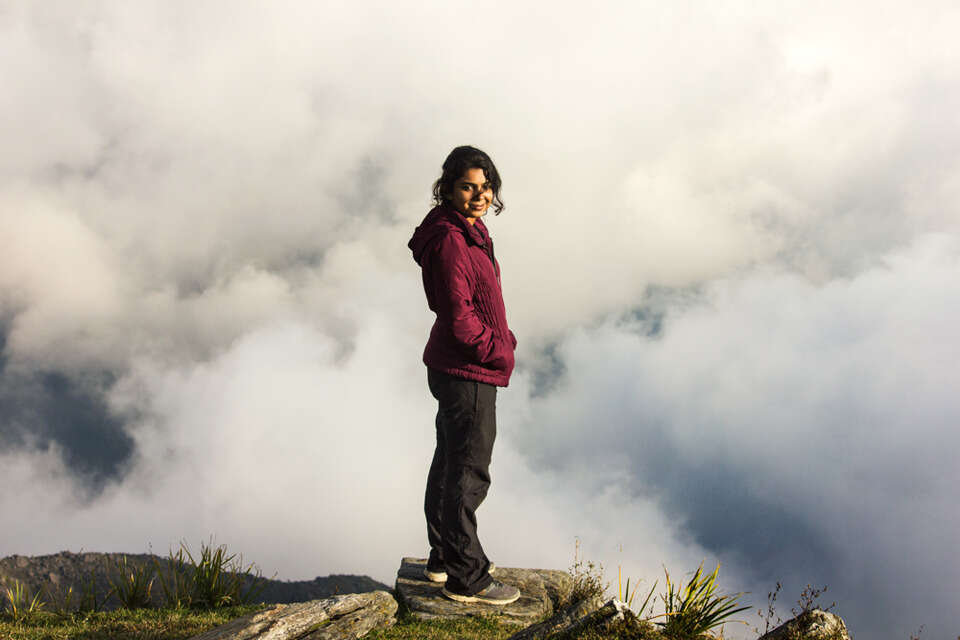 Who doesn't love traveling? And for those who are skeptical about going on women only Leh Ladakh trip should watch Sex and The City 2, where the gang of girls go on a vacation to the Middle East. And if this movie didn't motivate you much how about this information shared on Oprah's website. Here is an excerpt –
We don't have to tell you that taking a breather from your work life is relaxing. But did you know that women who spend more time engaged in pleasurable leisure activities, including regular vacations, don't just feel better, they also boast a healthier physique? In a University of Pittsburgh study of nearly 1,400 people, those who logged the most downtime had a lower body mass index and waist circumference—two key predictors of overall health."
A young finance lawyer quit her job to establish Girls on the Go, a travel club catering only to women, that also offers packaged tours to women only Leh Ladakh trip. Piya Bose-Desai, 26, did a bit of researching and set off to Leh-Ladakh for 10 days with 24 enthusiastic female travelers. A traveler from the group, while sharing her travel experiences, said how she has been a solo traveler since the age of 16, and saw that not many Indian women travel on their own, unlike their western counterparts. But those who have gone on female only tours, admitted to have felt restricted when they went on trips with husbands and extended families. This group's trip from Delhi to Ladakh served as an inspiration to take women like herself to Leh and Ladakh.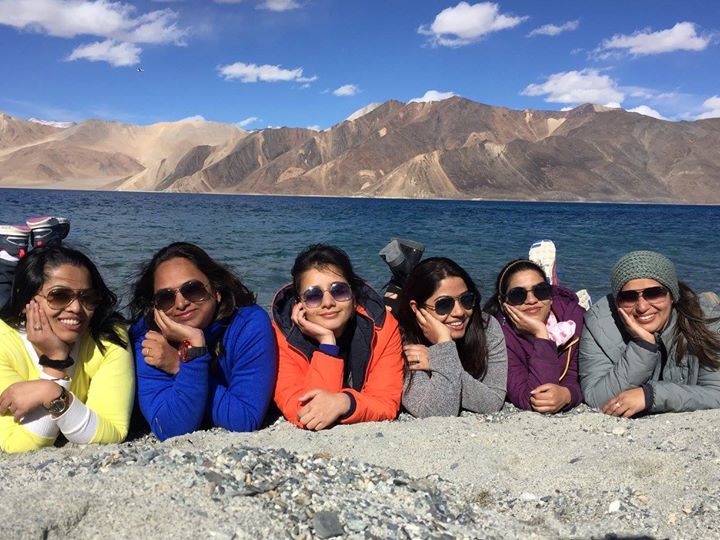 As per Piya Bose-Desai,
|"It was a challenging destination but it worked; I got great feedback. The ages of the women ranged from 18 to 65 years. My freelance work with travel agencies in the past helped me a great deal in organizing the trip. I'm already planning another trip to Konkan in December and a luxury tour to Rajasthan in January."|
Such women only Leh Ladakh trip is now mostly attracting women pairs such as mother-daughters and aunt-nieces, sisters and bffs, who come along just to spend quality time together as well as be free to do what they like when they travel. These days, unlike the typical travel companies, enable flexibility which is an important factor because most tour operators make the itinerary nearly suffocating, leaving travelers with no leeway to do their own thing.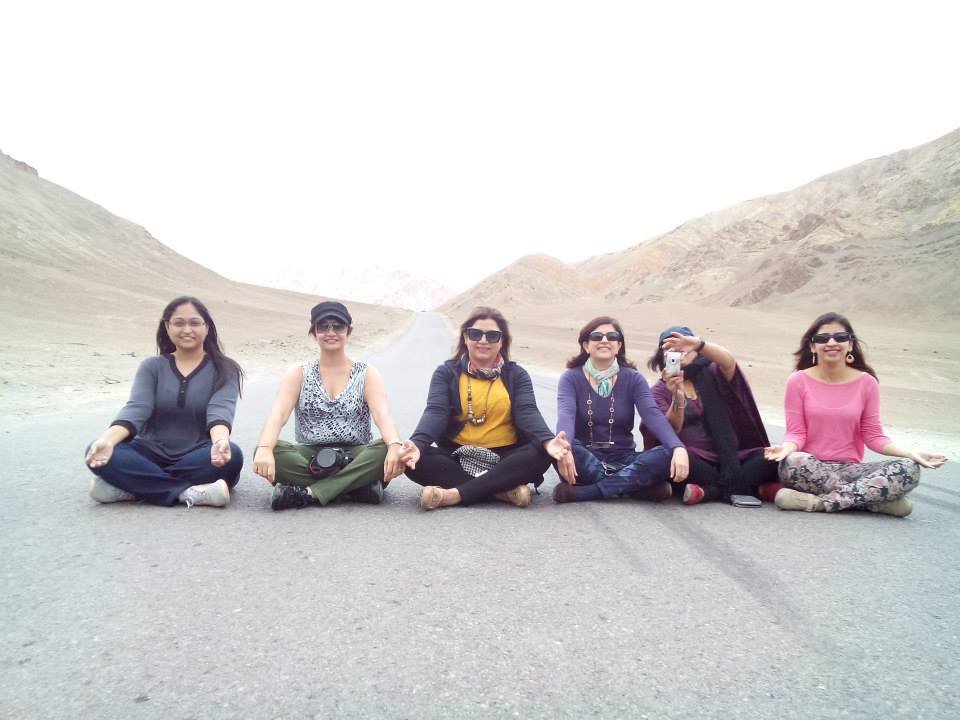 Why you should join a women-only Leh Ladakh trip?
The safety aspect is one of the major reasons why Ladakh is attracting female tourists from all over the world. Among 17,765 foreign tourists, who visited the Ladakh region this year, more than 50% were women.
Here are some reasons to why to go for a women only Leh Ladakh trip –
You get to rediscover yourself
You get to meet with fellow travelers from diverse backgrounds and places
You are able to talk freely about a variety of topics comfortably
You do not feel awkward discussing health issues or open air toilet stops
You get quality time for yourself
You are assured that you are in a safe environment
You are not interrupted by your family members or boy friends from trying out a new adventure or go on that last minute shopping spree
Women make great travel companions. You get to make new girlfriends. You get to explore Ladakh with women sharing almost same mindset
You gain self confidence
Most importantly, you feel safe in the company of other women travelers and you can easily convince your family how safe this trip is
Whether you are a solo traveler or a gang of gals, there is plenty of reasons for you to take on this women only Leh Ladakh tour and join the other girls on the go!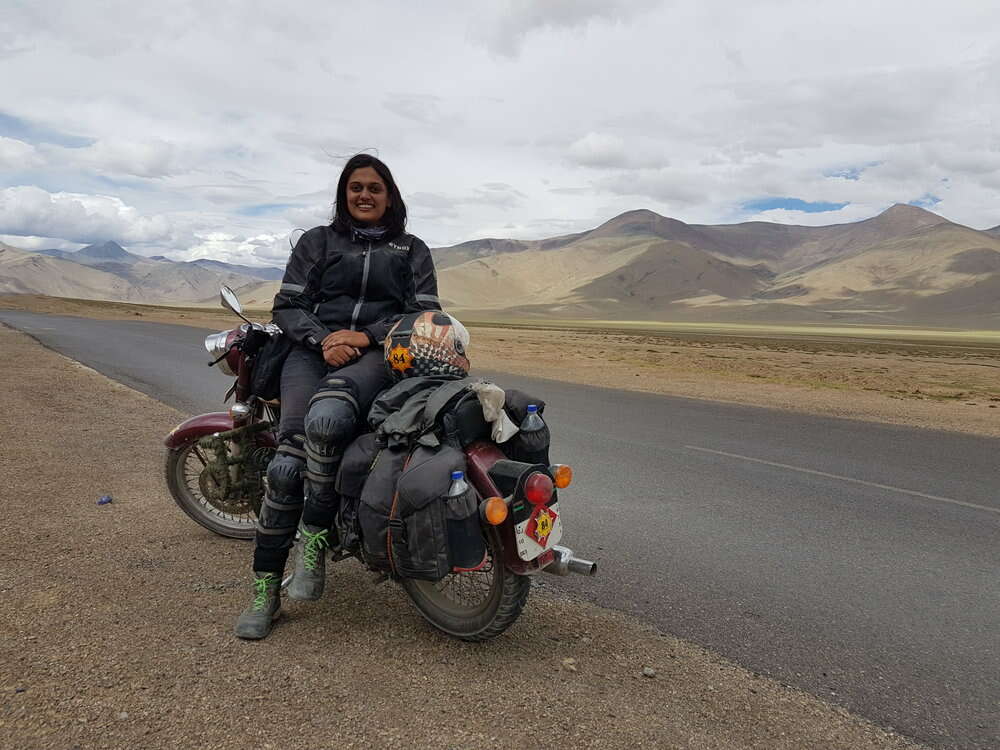 Why Leh Ladakh are safe haven for women travelers
The landlocked district of Ladakh has emerged as among the top safe destinations for female travelers in India with negligible crime reported against them. Till date, Ladakh police stations have not registered any eve-teasing or bride-burning cases.
"Women are safe in Leh. No complaints of eve-teasing are ever registered in any of our police stations. Domestic violence is very rare. Crime against women is negligible here," said Leh deputy superintendent of police Sonam Dutchin.
The sense of freedom and safety among women here are visible and this greatly reflects on the tourism of this part of Jammu & Kashmir. First time female travelers would be amazed to find most of the shops in Leh being run by women and 30% traffic is regulated by women police.
As per Tenzin Joldan, a retired principal of a government woman's college, "We do not have gender prejudice in Leh. Both genders, traditionally, are being treated equally. A girl can stay out even after the dark. There is no suppression of women and they can mix with men easily without eyebrows being raised."
Women comprise almost 50% of Ladakh district's population, which is below three lakh.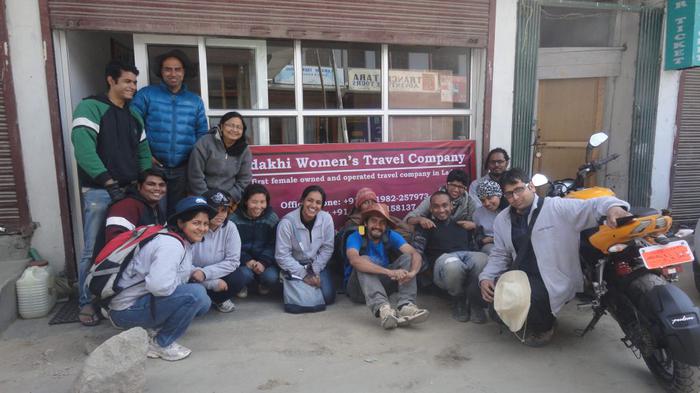 Ladakh has launched as the country's first all-women travel agency, Ladakhi Woman's Travel Company. This is indeed a great news for women trekkers for they can stay at homes on the trekking route. Women serve food and guides are also women. This is the reason, women only Leh Ladakh trip is a viable option for this summer vacation.
If our post has already motivated you to go on women only Leh Ladakh trip then this Delhi to Ladakh itinerary will surely help you out.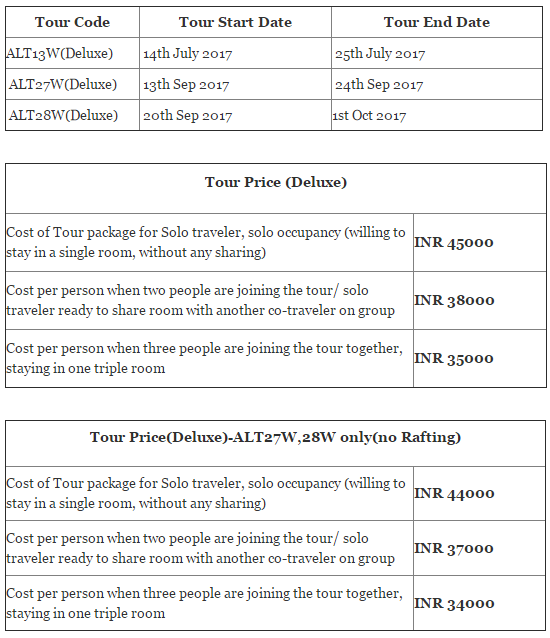 I had taken a tour through this company – alifetimetrip.com and I must say it was a life time experience. I am sharing the detailed itinerary this website offers, which you can opt for if you feel it convenient. Read on!
12-day women only Leh Ladakh trip – Delhi to Leh Ladakh Itineraries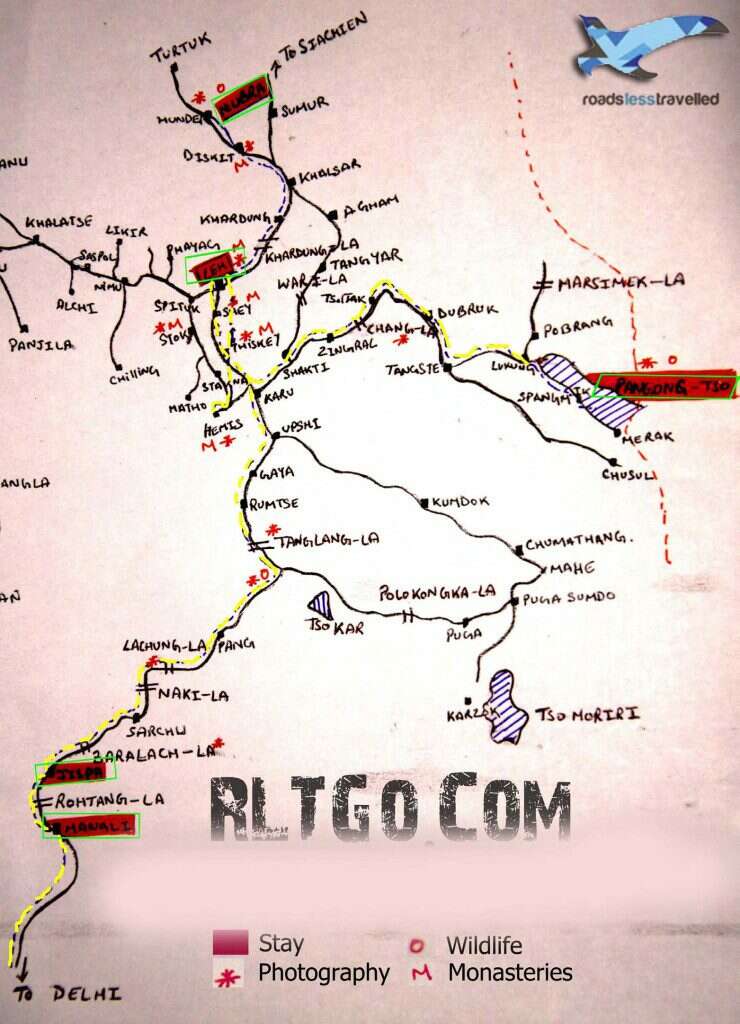 Day 1: Delhi to Manali by overnight Volvo Bus
After arrival at Airport, you are advised to reach VOLVO stand by 5 p.m. and board the overnight Luxury VOLVO to Manali.
Here are the commute charges – Delhi Airport pickup & VOLVO Stand Drop – Sedan car (upto 3 persons): 2000Rs INNOVA (4-6 persons):2800Rs, Tempo Traveler(12 Seater):4200Rs). You can skip this and can reach out on your own if you feel these prices are high.
Day 2 women only Leh Ladakh trip: Manali city tour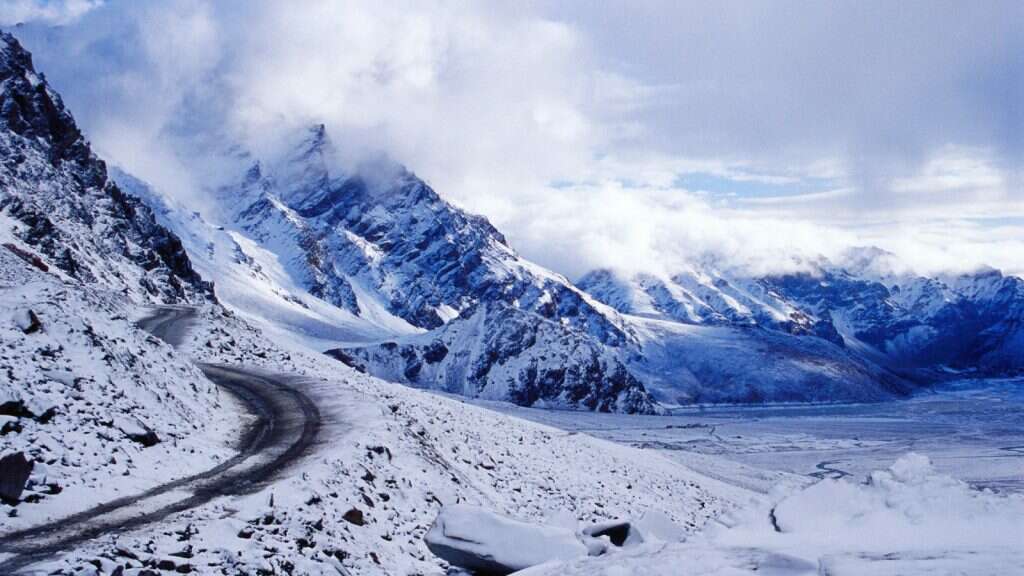 You'll reach Manali next morning around 8 a.m., and you'll be received by your respective representative from VOLVO Bus stand to facilitate Hotel Checkin. The second day is planned for Manali local sightseeing that includes Hadimba Temple, Vashisht, Solang Valley. Cottages of varied standards including breakfast and dinner are available during your 2nd day stay.
Day 3: Manali to Jispa (7 hrs)
On day 3 of your women only Leh Ladakh trip, you will be proceeding toward Jispa en-route Rohtang La & Keylong. There will be a stopover at Rohtang Pass where you can capture the magnificence of the Himalayas. Hold your breathe, as you'll encounter a plethora of ethereal landscapes on your way ahead. Later you will cross Keylong before finally arriving at Jispa, which is going to be stopover for the night. There are different stay options such as Jispa Journey Camps and Gemur Holiday Camps with meals included to choose from.
Day 4: Jispa to Leh (12 hours)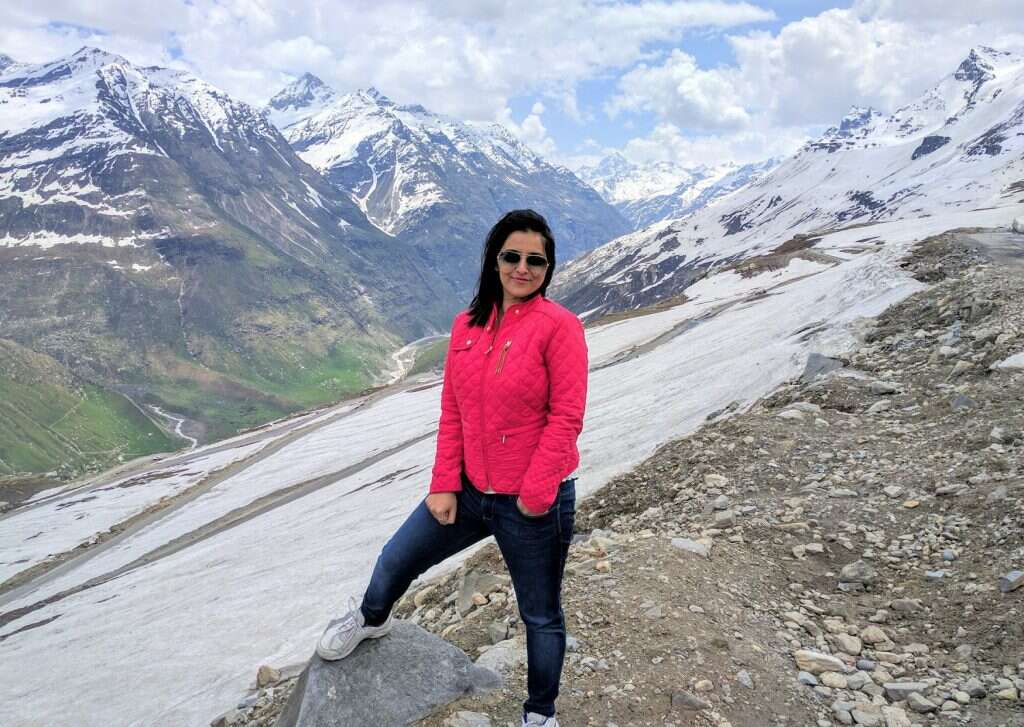 Perhaps day 4 will be the longest day of your journey. You'll have to start early morning after breakfast and you'll be proceeded towards Leh. En-route you will come across some breathtaking sightseeing such as Baralancha-la, Chandratal Lake, Tanglangla, Moore Planes & Upshi, the route most loved by Shutterbug community. Don't doze off as you'll miss the most precious times of your life. You will be staying overnight at Leh. And your options include Offbeat Residency, Kasdar, Gangaba guesthouse and Leh Stumpa.
Day 5 women only Leh Ladakh tour: Leh city tour
On day 5, after breakfast, you'll be exploring Shey & Thiksey Monastery with Leh Palace & Shanti Stupa saved for the afternoon. You can explore the local market in the evening on your own. You'll be spending the night at Leh.
Day 6: Leh to Nubra (5-6 hrs)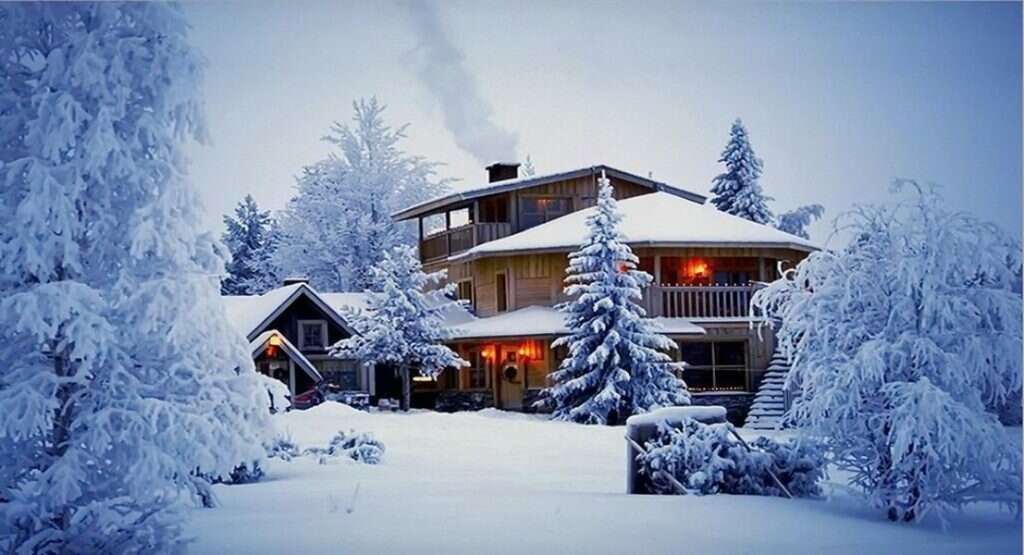 On day 6, after breakfast, you'll be heading towards KhardungLa Pass – Highest Motorable Road of the world. You can take a small tea break here and get a selfie with the Khardungla Signboard by BRO & proceed towards Nubra valley en-route Deskit Monastery. You will here check-in at your camp, freshen up & later you can have a Double Hump Bactarian Camel ride. This kind of camel is only found in cold desert. You'll be spending the night at Nubra Camps and your options include Cold Desert Camps, Royal Deluxe Camps, Hunder
Day 7: Nubra to Leh (5-6 hrs)
On day 7 after breakfast, you'll check out from the camp & visit Deskit Monastery. You'll then return to Leh by evening and spend the night there.
Day 8: Leh to Pangong (6-7 hrs)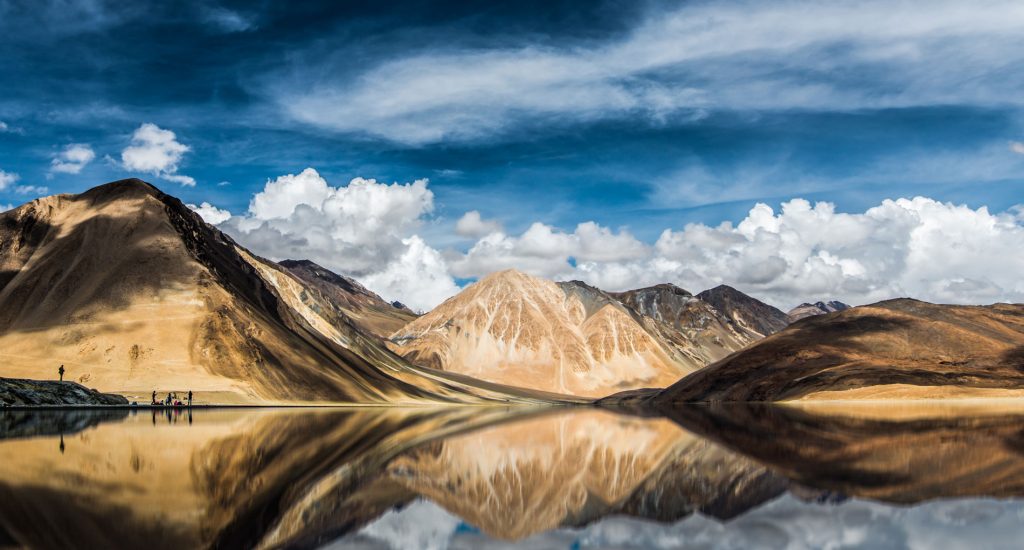 On day 8 after breakfast, you'll check out from Leh & visit Shey and Thiksey monasteries at Leh. Later on you'll be exploring one of the most beautiful & scenic, Salt water Pangong Lake at Spangmik via Changla Pass situated at 17350 ft height. Various Bollywood movies have been shot at this lake. While one-third of this lake is controlled by India, the rest two-third lies under Chinese province. You can enjoy the bonfire in evening with your co-travelers now turned friends. You'll be spending the night here in your camp. And options include Redstart Camps, Watermark Camps, Pangong Delight Camps and Pangong Summer Camps.
Day 9: Pangong to Leh, en-route Hemis and 3 Idiots School (6-7 hrs)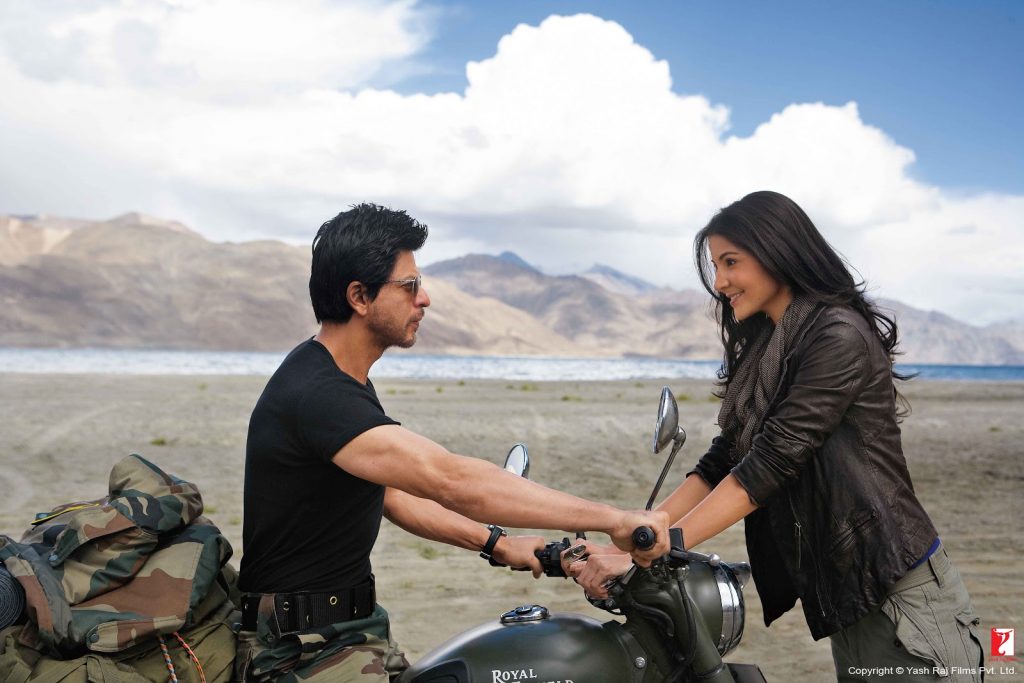 On day 9, after breakfast, you'll be now on your return journey to Leh. En-route you'll visit Hemis Monastery & the famous 3-Idiots School. You'll be spending the night at Leh.
Day 10: Leh to Kargil, short visit to border village (8-9 hrs)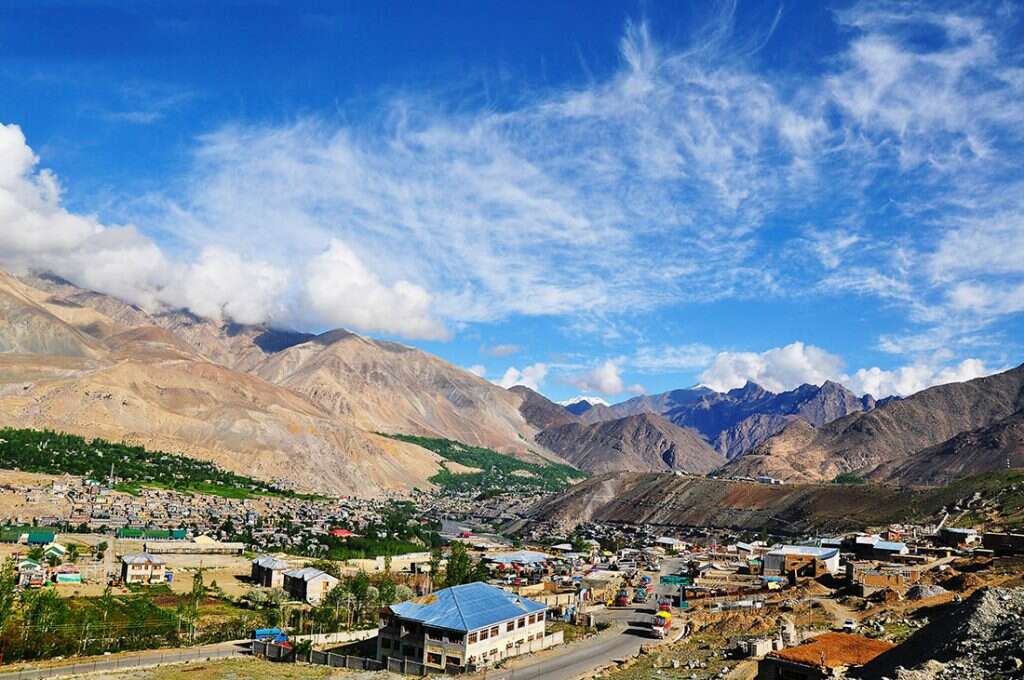 On day 10 after breakfast, tighten your shoe laces to explore another mind-boggling terrain along Indus, via Nimoo, Fotu la, Namika la to Kargil. En-route you can stop at Gurudwara Sri Pathar Sahib, Sangam, Hall of fame, Magnetic Hill and Alchi Monastery. You'll be checking in in Kargil and after some rest by 4 pm, you'll be headed to a nearby village that's on border to Pakistan (this excursion is purely subjected to regulatory permissions). You'll be spending overnight at Kargil and your options include Royal Gasho, Kargil Tourist Camp and Greenland Kargil.
Day 11 women only Leh Ladakh trip: Kargil to Srinagar (7-8 hrs)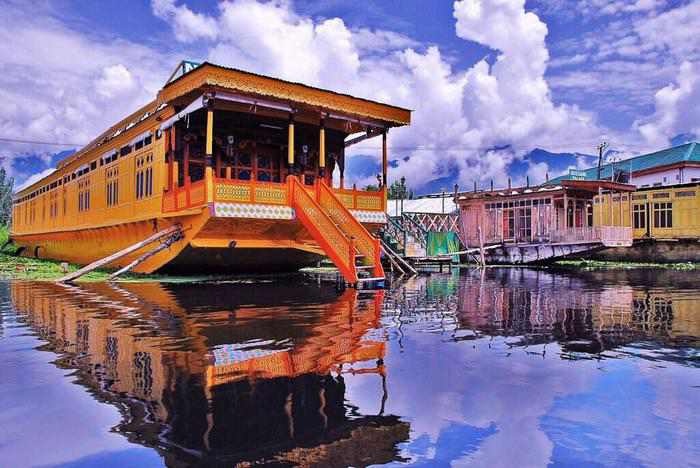 On day 11 after breakfast, you'll start your return journey towards Srinagar via Drass. En-route you'll visit Drass Memorial. Later you can stop by Sonamarg to enjoy the mystic landscapes. You'll reach Srinagar by evening. Well the fun doesn't end here for get excited to spend your night in a Houseboat. And your options include Deluxe Houseboat, Dal Lake, Hotel Kayzee and Holly Nights, Dal Lake
Day 12: Srinagar Airport Drop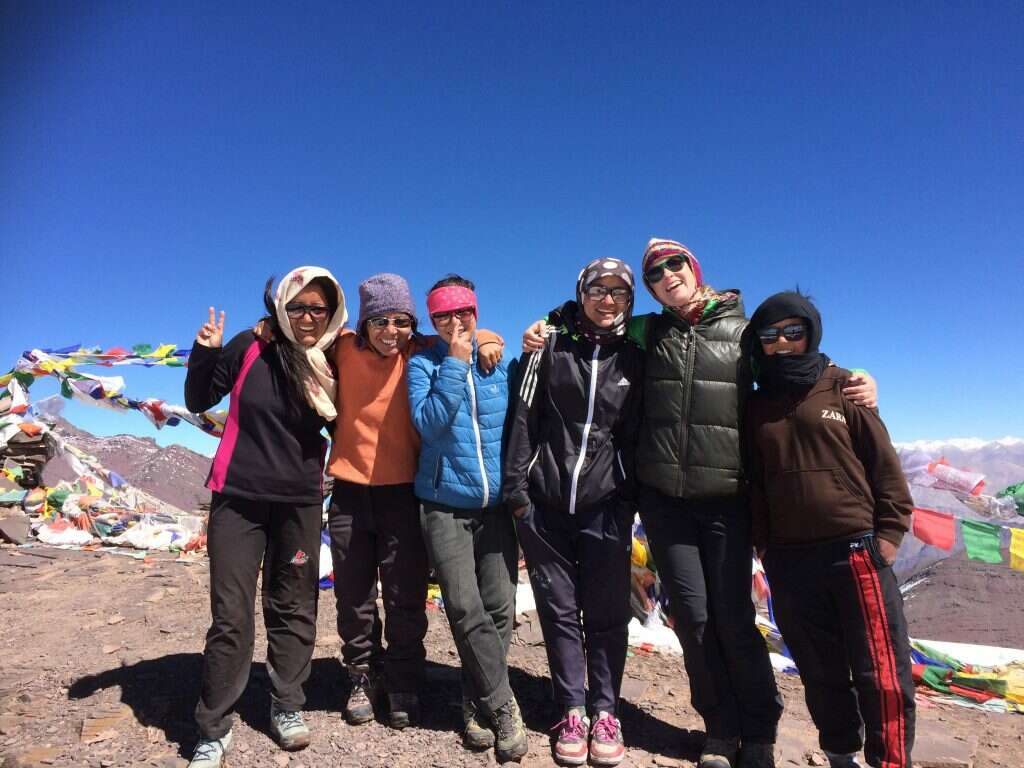 On last day of your women only Leh Ladakh trip after Breakfast at hotel, you'll check out and leave for Srinagar Airport for onward flight to home, with memories to cherish life long.
It's now time to say goodbye to your tour companions who we believe have turned out to be your friends. You would definitely wish to stay in touch with each other through email, Facebook, calls…. And meet again on one more memorable tour.
Bon Voyage!
Image Courtesy:
allevents.in
tripoto.com
vagabomb.com
bohotraveller.com
blog.ivolunteer.in
oyorooms.com
mouthshut.com
YouTube.com
tripfactory.com
wenomads.com
yrfmovies.blogspot.in
thehummingnotes.com
japjitravel.com
thebetterindia.com