While we have become so much addicted to social media, travel is one thing for which we greatly rely upon social media channels to take inspiration from. The caption, top Instagram travel accounts has already hinted at what this post is all about; and we will also be discussing how Instagram is changing travel in this post.
Traveling – It leaves you speechless, then turns you into a storyteller
These days, almost all the globetrotters are sharing their travel stories on Instagram and Facebook, thus giving us some serious travel goals. Those awesome travel Instagrammers show us the corners of the world which we may never see in person. There are however some travel enthusiasts who take their travel diaries seriously and hit the roads. And we're sure, our list of top 10 Instagram travel accounts will surely inspire you to pack your bags and share your awesome summer trip on your social media accounts.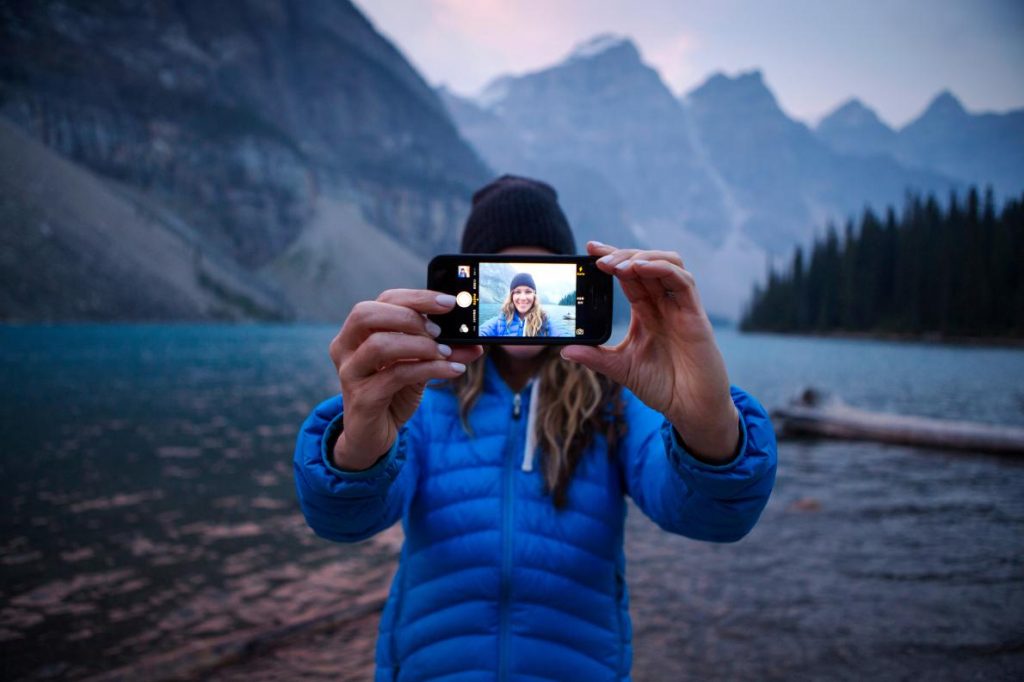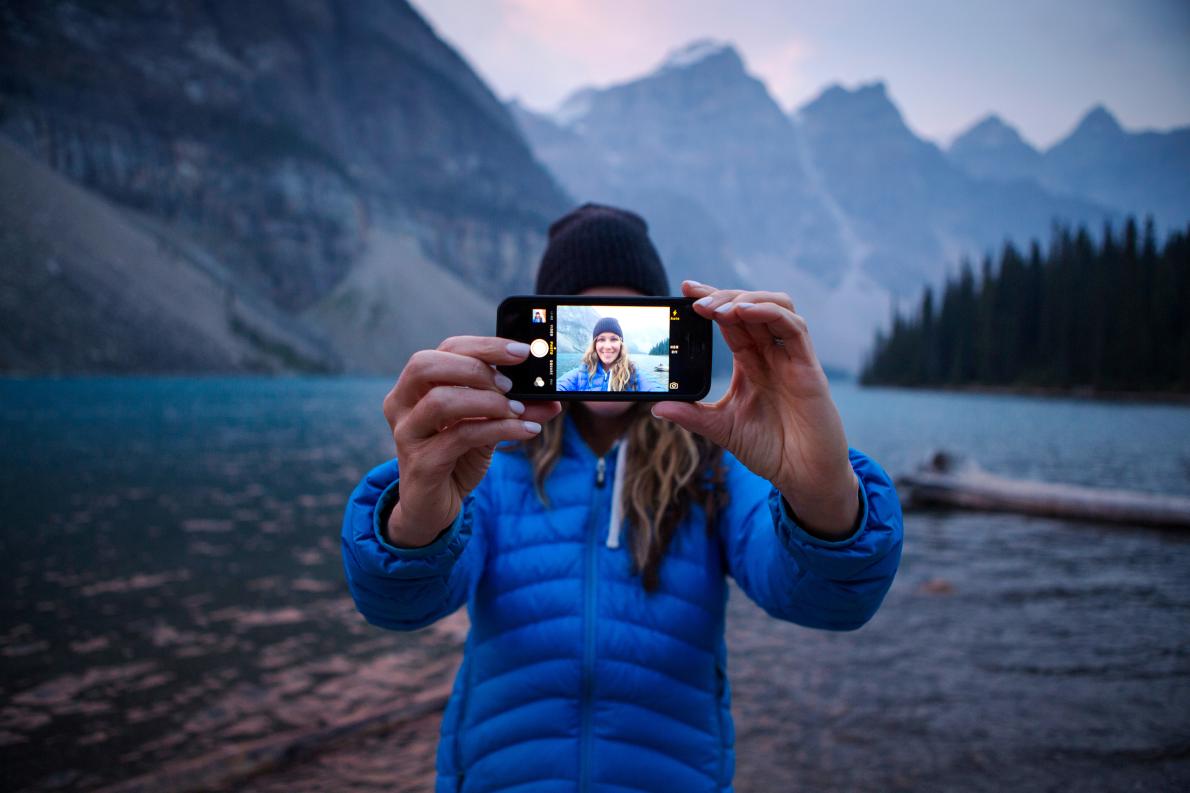 How Instagram is changing travel
There is power in picking up a camera each day – saying yes to creativity. It reminds us to explore where a story might lead, to stretch in the direction of the honest and the curious. And with that art, comes questions – why's, what's & how's. In this series, we sit down with a photographer for five minutes to find out what life is like from behind the lens.
While it all started as a fun of sharing travel experiences across social media channels, little did we know Insta and Facebook would become mainstream and people would start following travelers. Not only did those travelers get boost and become popular but Instagram also came to the rescue of some Governments, who were struggling hard to promote their tourism. One such instance is from 2015, when the tourism department of of Wanaka, New Zealand, began inviting and hosting popular travel Instagrammers with large followings — to post about their adventures at the small alpine town of Wanaka. The result was astounding – there was a rapid increase in tourism in New Zealand, almost a 14% increase.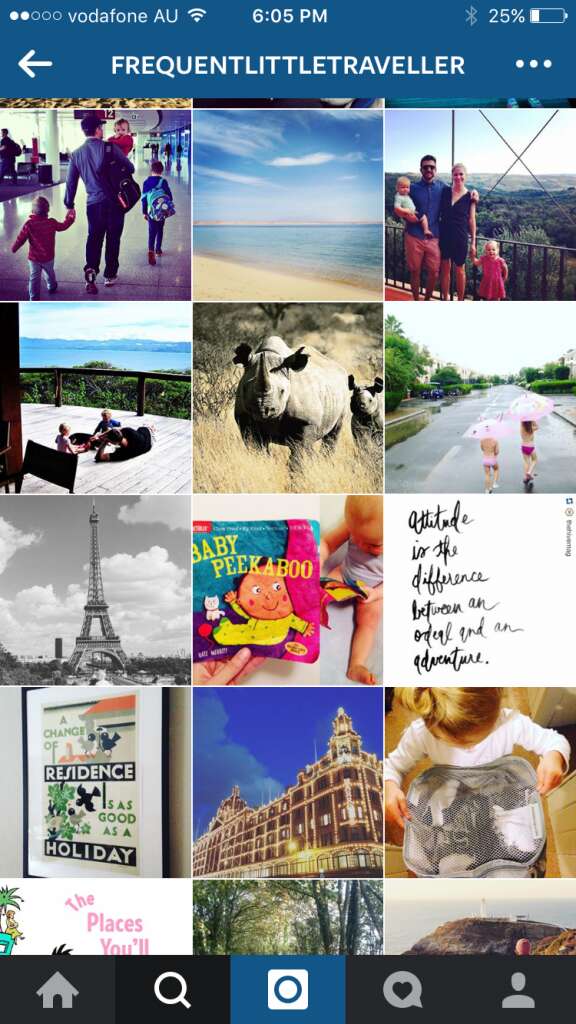 One of the influential Instagrammers, who had promoted Wanaka through his posts had this to say,
"I guess following photographers on Instagram gives a more genuine expression than looking for inspiration in a tourism brochure."
In another instance when China opened the world's highest and longest glass bottom bridge, tourists started taking selfies on Coiling Dragon Cliff skywalk, stretching 1,000 feet over the lush Zhangjiajie Grand Canyon, and shared their experience on Weibo (since Instagram is banned in China). Soon, thousands of tourists swarmed the bridge, eager to capture mind-bending photos and just 13 days after it was opened, the bridge had to be forcibly shut down due to overcrowding. Such has been the influence of social media on travel and tourism.
Instagram is these days used as a strong marketing tool. Statistics show that people are engaged 10 times more on Insta than Facebook and it's pretty evident as around 70.7% of American brands are predicted to be on Instagram by the end of 2017.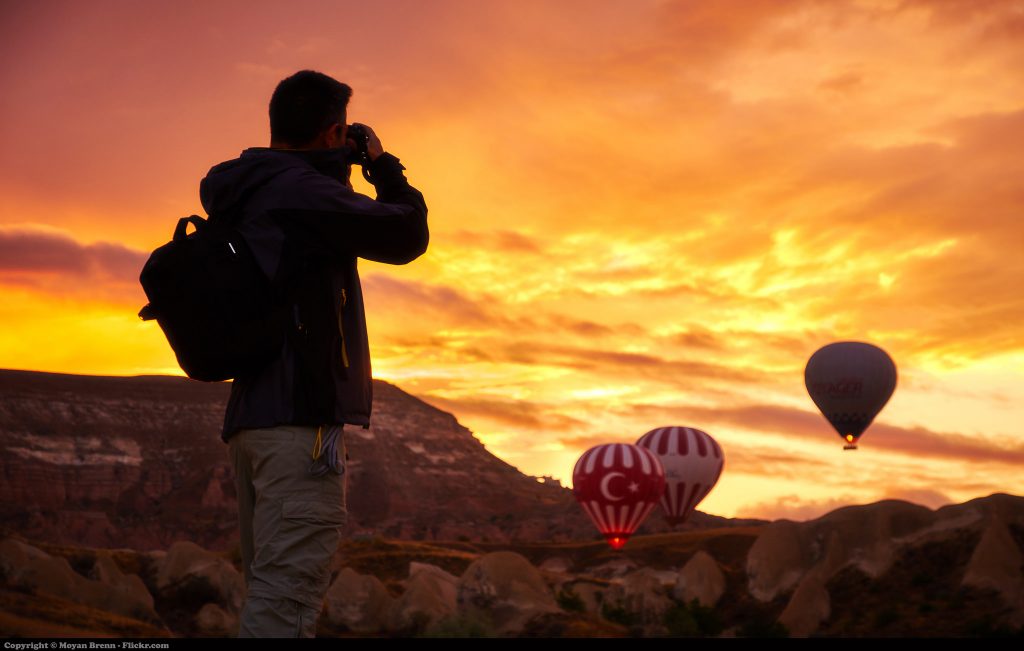 The top Instagram travel accounts can easily motivate you to do your flight booking and hotel stay in just a couple of clicks. All they do is show you the world from a different perspective. And this is actually happening when people are traveling to places because of the photographs these travel Instgrammers share on their accounts.
This sharing of experiences have brought together many communities, whilst boosting the tourism of those places, especially the off beaten places. As for instance, Taj Mahal in India doesn't require any social media marketing tool for its promotion. But other attractions in Agra may require help from such trending Instagram travel accounts.
Here are the 'influencers" – top Instagram travel accounts who are killing it on the Internet. We have curated this list based upon these Instagrammers' popularity and is purely subjective. If you Continue reading!
 1. Chris Burkard – Instagram name chrisburkard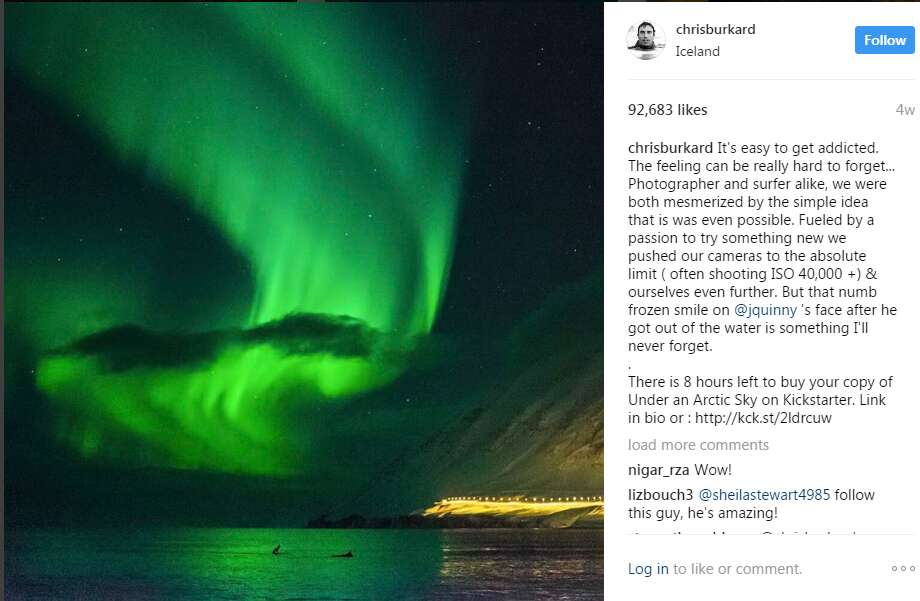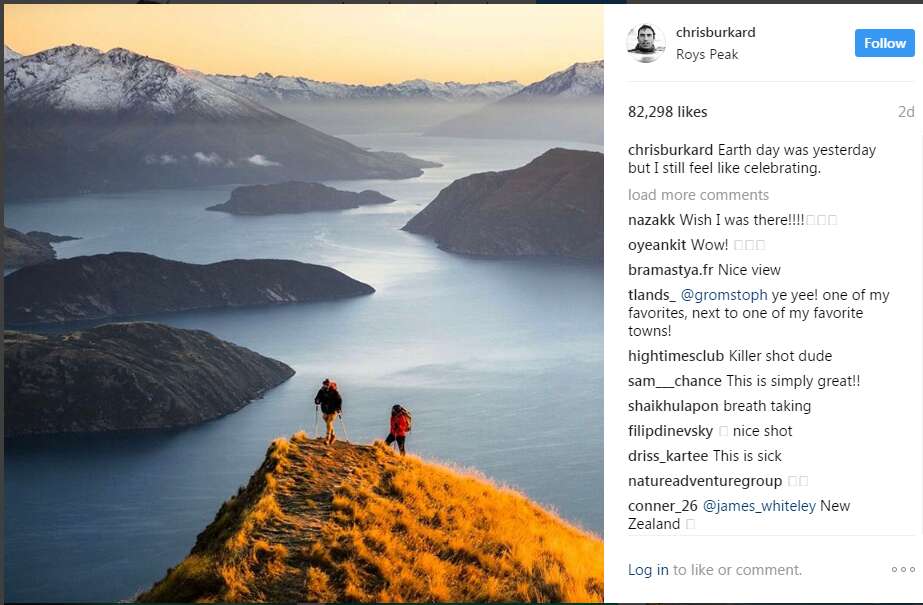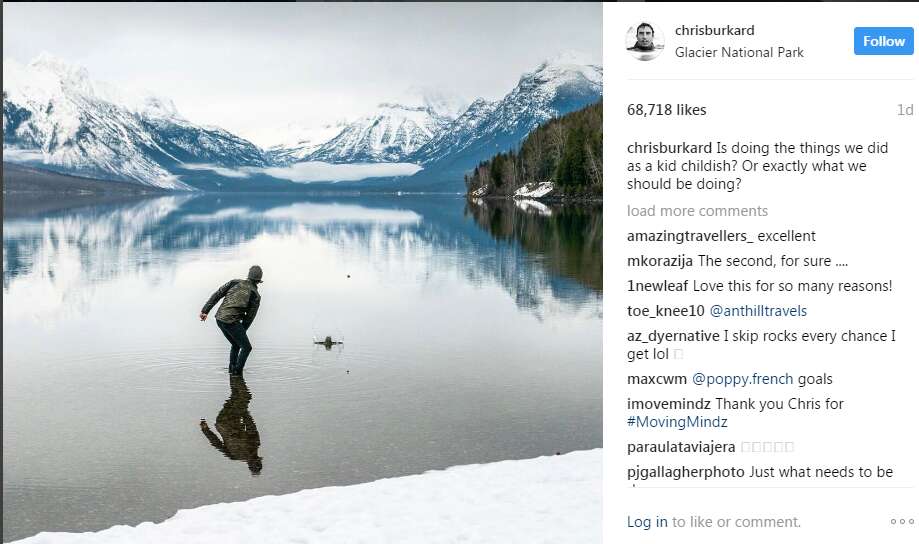 While talking about the top 10 Instagram travel accounts, Chris Burkard is the name that comes first to our mind. a celebrated travel photographer, who has over 2.5 million followers on Instagram and over 4 lakh followers on Facebook. Chris is a self taught American photographer, who travels to remote locations to capture stunning images. With ocean as his main muse, Burkard has consistently captured this subject in timeless and expansive photographic impressions.
 2. Louis Cole – Instagram name funforlouis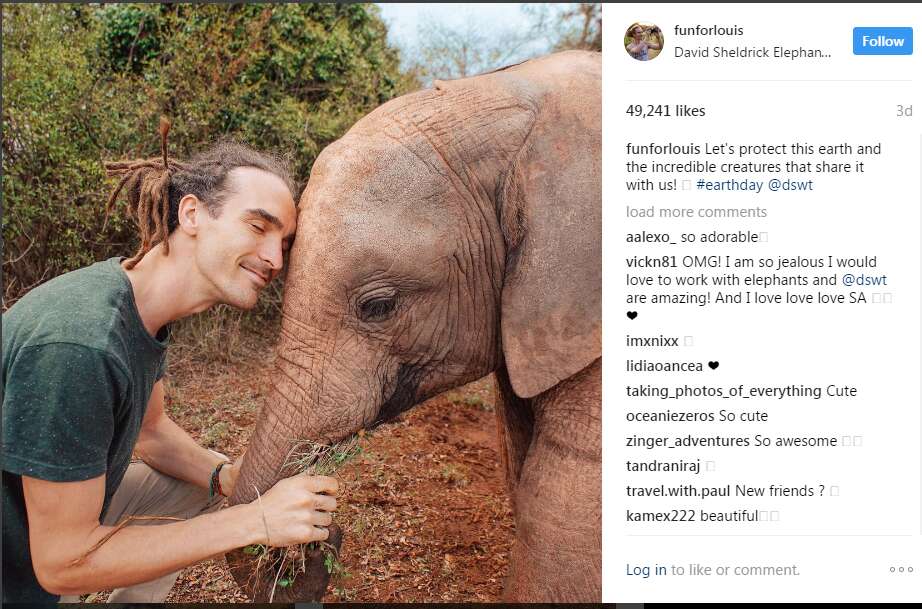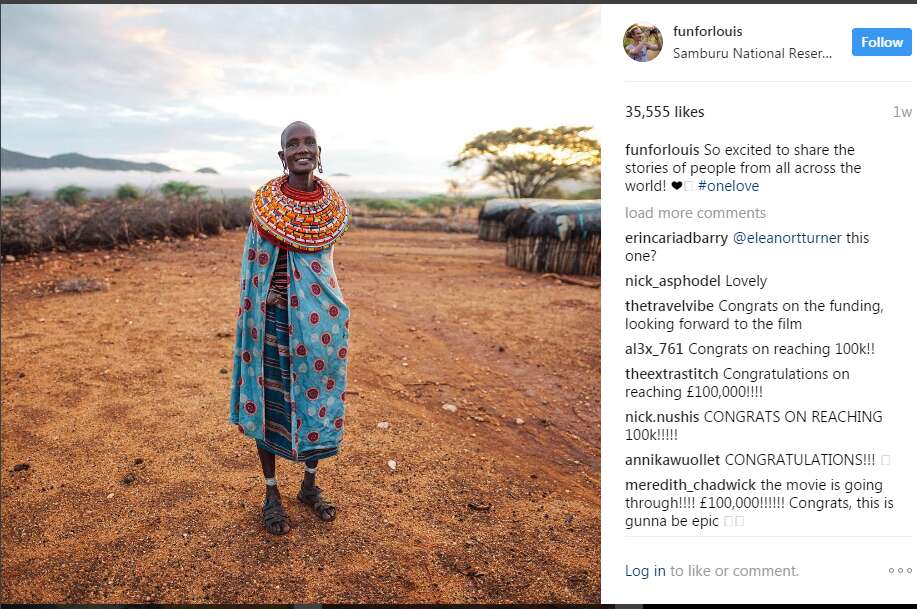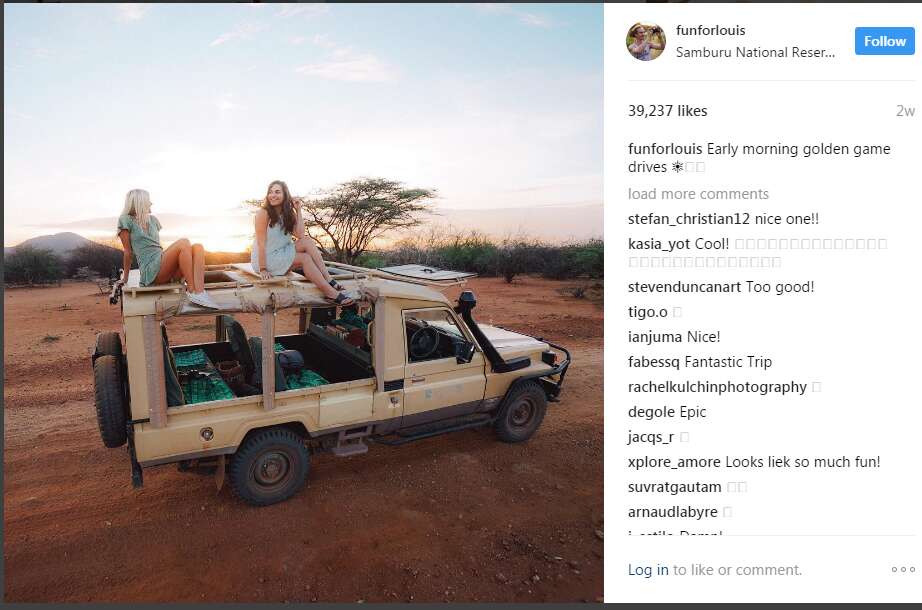 Better famous as FunforLouis, Louis Cole is a British film-maker and YouTube personality from Cobham, Surrey, England and has 1.8 million followers on Instagram and the same number of followers are for his YouTube channel. He is best known for posting a daily video blog on the channel FunForLouis which documents his life and travels adventuring all over the globe. Louis had appeared on the BBC TV show called 'Homefront' when he was young.
 3. Alex Strohl – Instagram name alexstrohl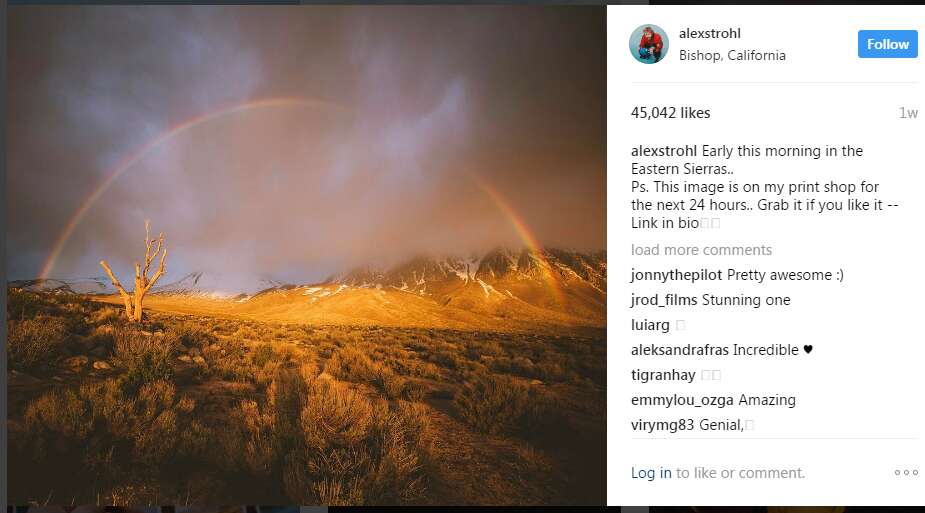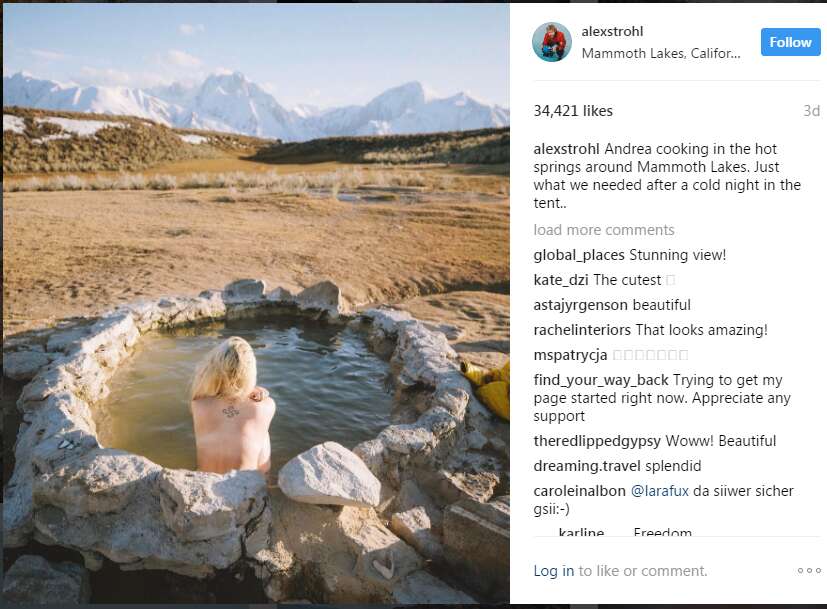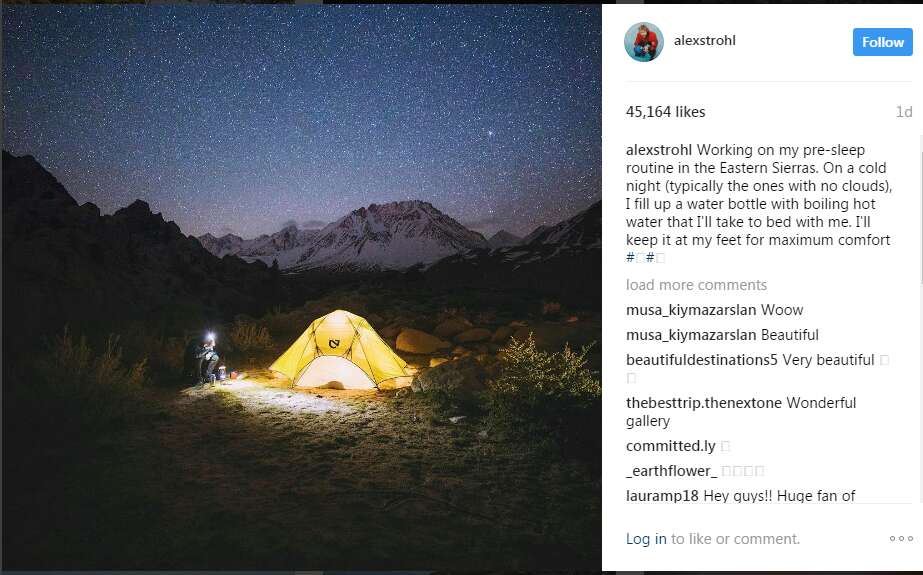 Here is another influencer in our list of top Instagram travel accounts, who has over 1.8 million followers Alex Strohl is a Madrid born, French photographer, who gives us a daily dose of wild landscapes photos with stunning life-like detail. His photos have inspired many bag packers to run an Insta travel account of their own. Here's an excerpt about him from his official website –
Strohl creates authentic moments and captures them as they unfold before him—continually blurring the lines between work and life. Strohl's photography has been featured in prestigious publications such as Forbes, Vanity Fair, and Gentleman's Journal; his client lists includes dozens of household names. He is based in Whitefish, Montana—but spends the vast majority of his time on the road with his life partner Andrea Dabene; they often journey to the most remote reaches of the world.
 4. Nicole Smoot – Instagram name adventuresoflilnicki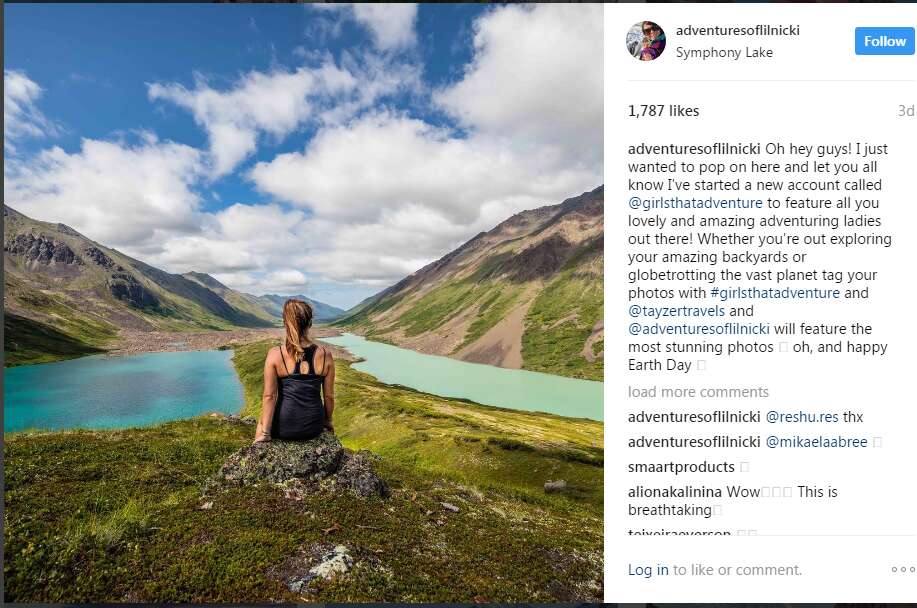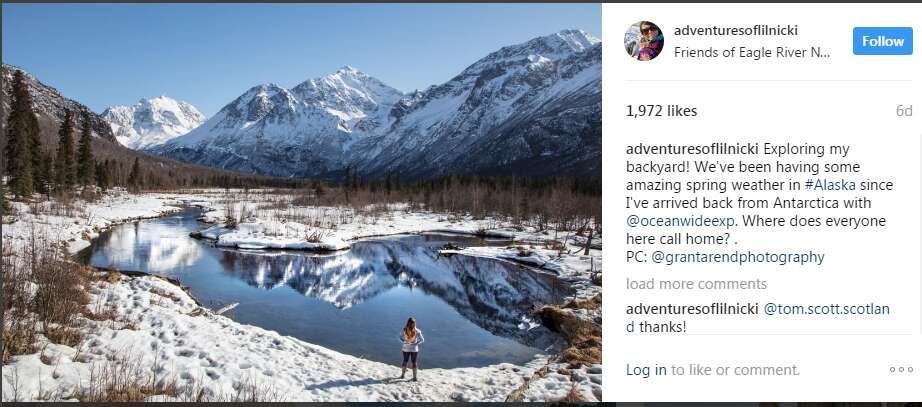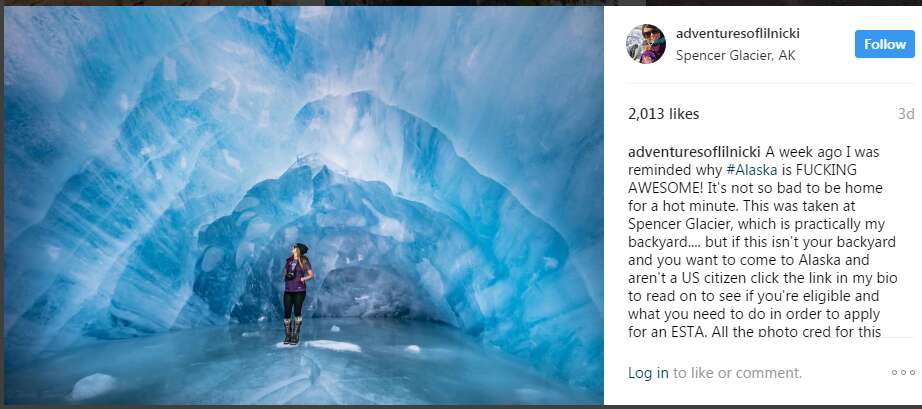 Here is another influencer, a female travel Instagrammer added to our list of top Instagram travel accounts. Famous by adventuresoflilnicki on Instagram has 87.3k followers and is a serious inspiration to her followers, when it comes to exploring natural scenic places. She had made her debut international trip in 2010 and ever since she has been traveling to various places and documenting her travel stories.
 5. Siddhartha Joshi – Instagram name siddharthajoshi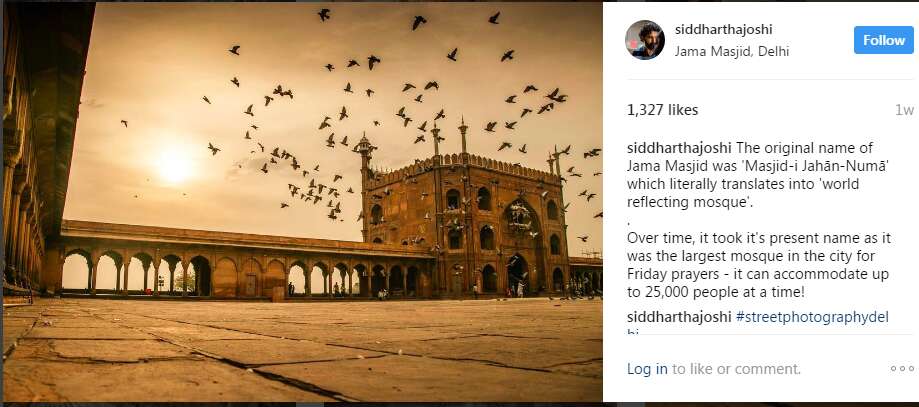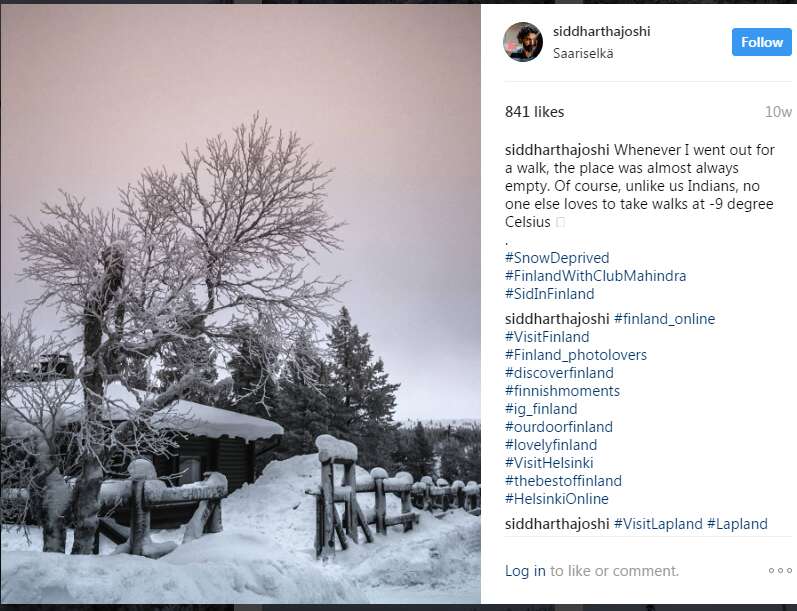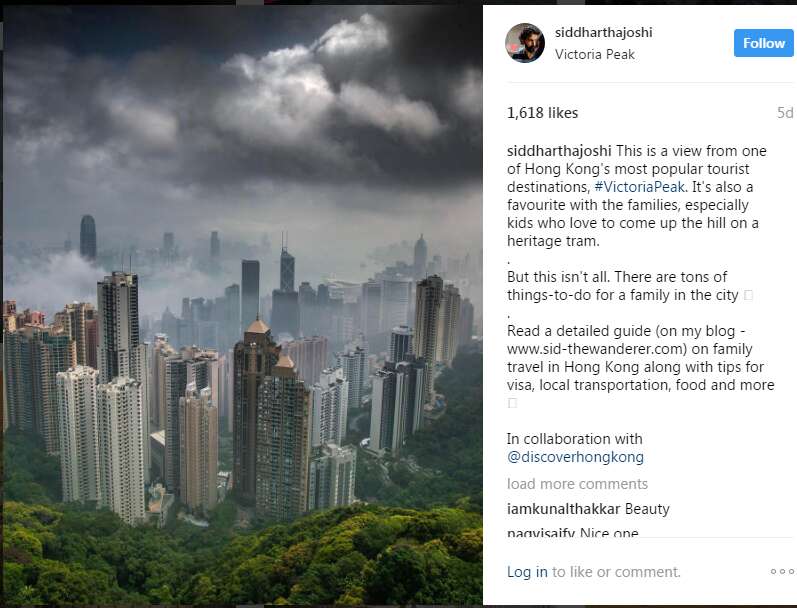 Popularly known as The Wanderer, we couldn't afford to miss but include Siddhartha Joshi in our list of top Instagram travel accounts. This Indian photographer has shown Indian places from an entirely different lens. He lets you see the same place which you had earlier overlooked, persuading you to understand the deep beauty and significance of that place. With a fan following of over 34k on Instagram, The Wanderer is India's one of the best travel Instagrammers. If you are planning to go on a vacation but not sure about the place then follow Siddhartha, as his works will surely give you inspiration and cues for your next trip.
It all started with his 'Tell me your Dream' project. As a good listener and being a brilliant photographer, Siddhartha was capable of capturing various stories that were visible from his photos. As the pictures grew in number, he took it on social media and today he is counted among the best travel photographers in India.  This encouraged him to travel more and capture more places and people alike.
 6<. Gary Arndt – Instagram name everythingeverywhere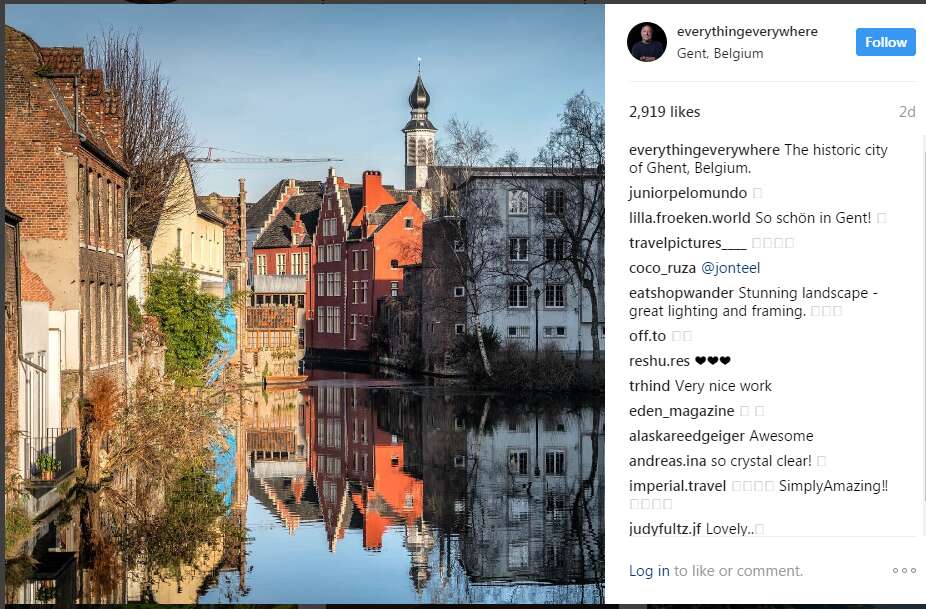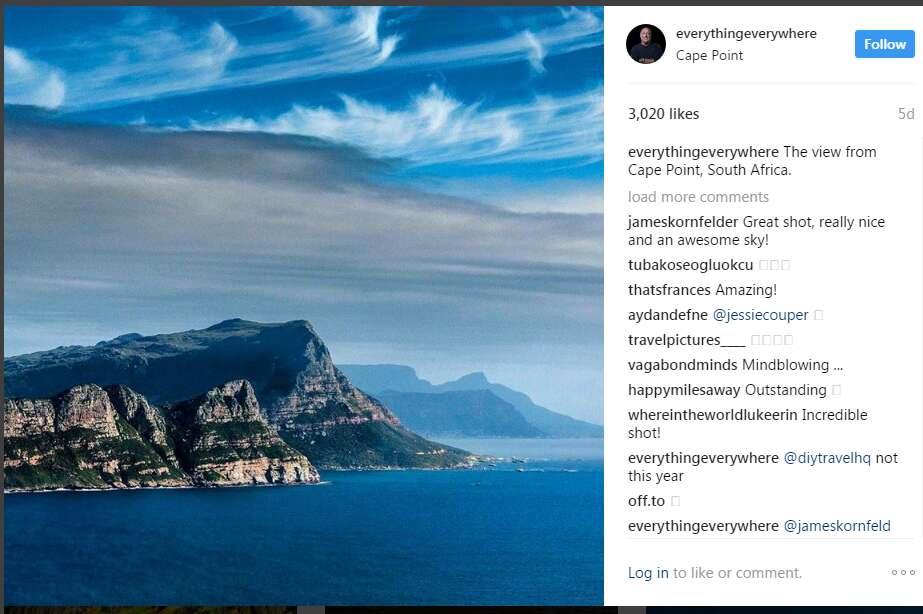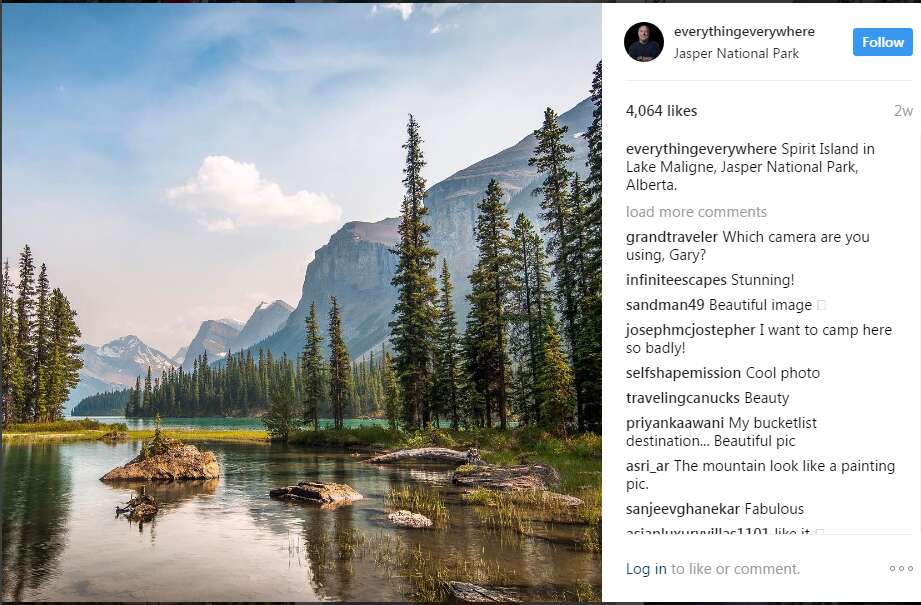 Gary Arndt, the 3-time North American Travel Photographer of the Year, has traveled to over 120 countries and all 7 continents. With 196k followers, everythingeverywhere is among the world's top Instagram travel accounts that you should be following.
In March 2007 Arndt sold his house in Eden Prairie, Minnesota in order to travel the world. While he had initially planned to travel for about a year and a half, but he has been traveling ever since.
 7. Murad Osmann – Instagram name muradosman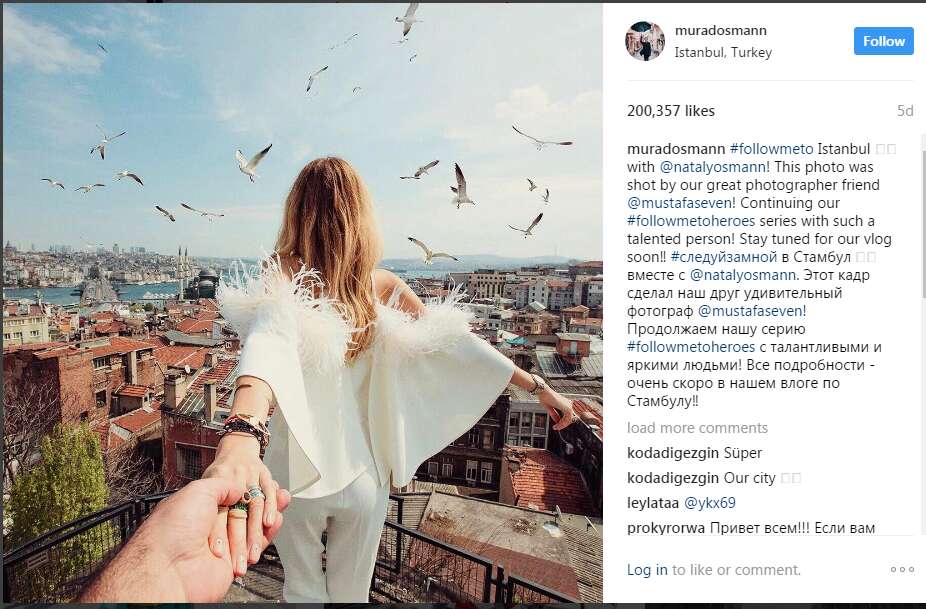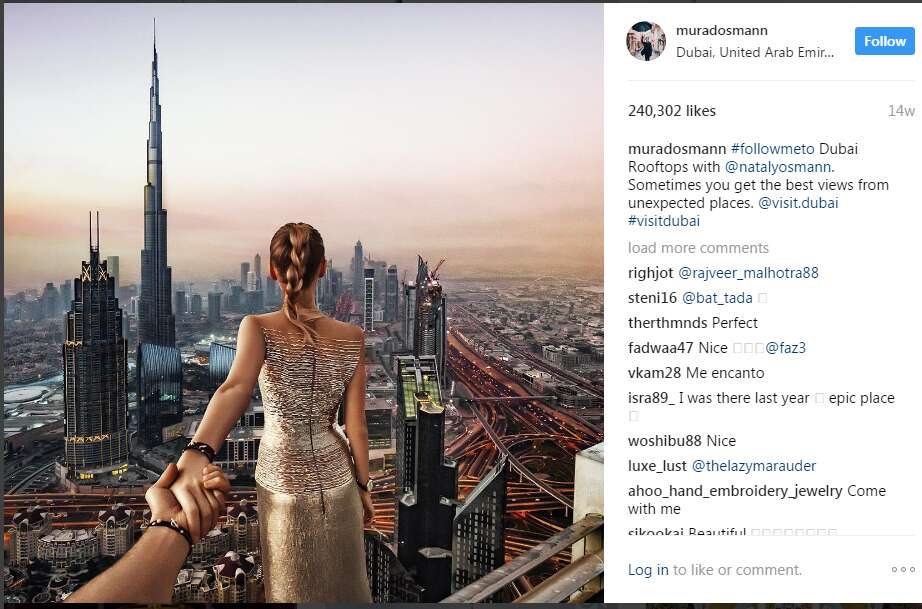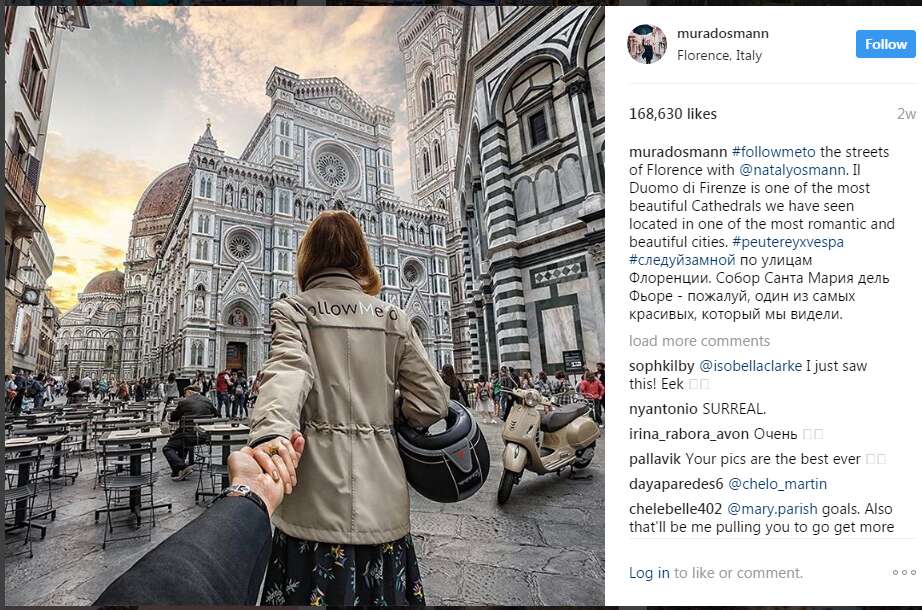 With 4.6m followers, Murad Osmann is indeed among the world's top Instagram travel accounts. Murad Osmanov better known as "Murad Osmann" is a Russian photographer. His series "Follow Me To", made with his wife Natalia Zakharova, went viral in 2012.
If you are regular on social media especially Instagram and Facebook, yoou might have come across the following images that had gone viral. The photographer and his fiance had traveled to various parts of the world, clicking their signature style photos in front of famous tourist spots. The photographer's creative style of clicking his fiance while holding her hand from her back became an instant social media hit. And every other couple tried imitating their pose and shared their impersonations as well.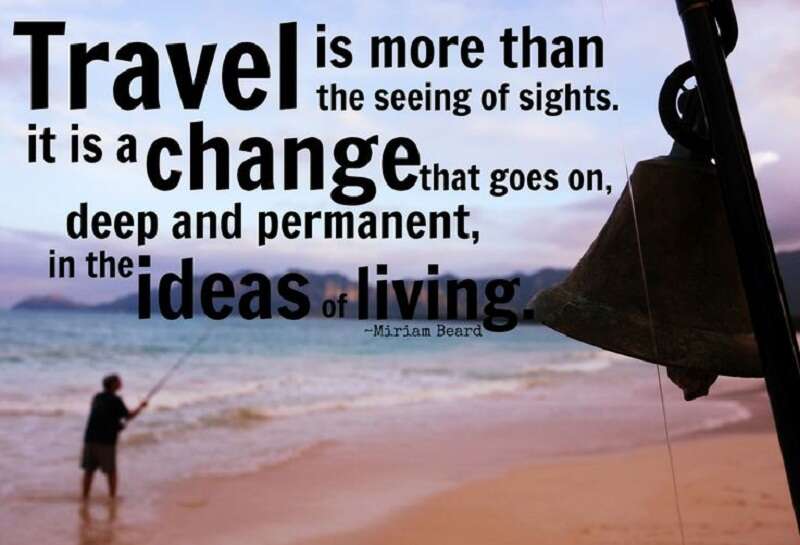 So those were some of the world's top Instagram travel accounts who are killing it on the Internet. If you are on Instagram and love to travel then these accounts are must to follow. Take some inspiration, pack your bag and hit the road. And do share with us your travel experiences.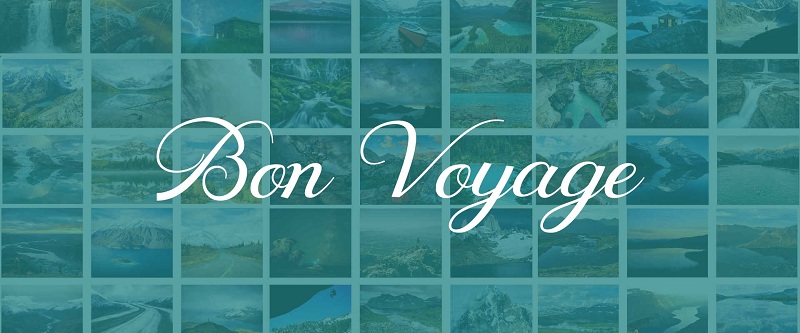 Image Courtesy:
instagram.com/chrisburkard
instagram.com/funforlouis
instagram.com/adventuresoflilnicki
instagram.com/siddharthajoshi
instagram.com/muradosmann
nationalgeographic.com
smithsholidayroad.com
flickr.com