William Shakespeare had once said – one touch of nature makes the whole world kin. It was Shakespeare who had also said – fishes live in the sea, as men do a-land; the great ones eat up the little ones. How ruthlessly true!! It's so disheartening to see enthusiastic travelers are now searching for doom tourism on Google. To make it worse, there are several places in India that fall into this search. There are so many places around the country that are soon going to lose their beauty and no one would ever visit them again. And in most of these cases, it's too late to do anything about it. Soon, these places will turn into ruins which only archaeology students would visit (heard of Mohen-jo-daro?). Or worse, they will completely wipe off from the Indian map and we'll forget about them. With a heavy heart, we've listed down Tourist Places in India: Doom Tourism Edition.
What is doom tourism?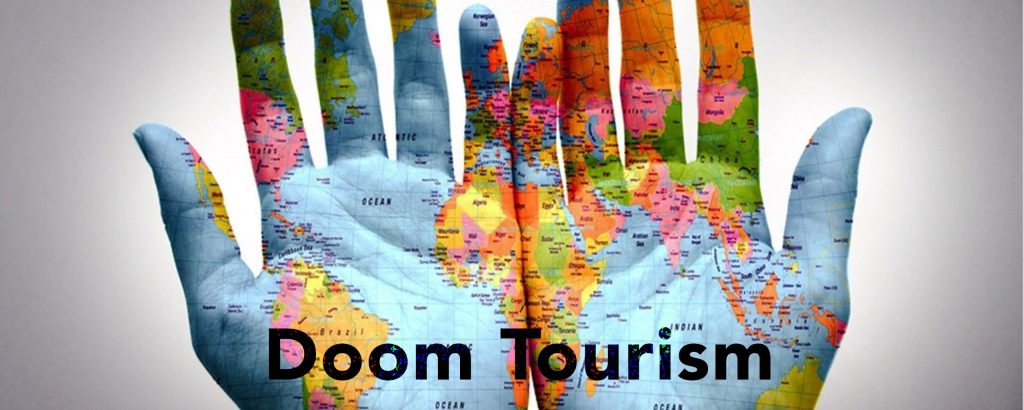 Doom Tourism involves special ecological places of importance which are now threatened and are on the verge of disappearance from our planet or will be in the near future. For example – Great Coral Reef, Australia. This is one of the many prominent places on this planet, which are on the brink of being wiped off, thanks to global warming or/and man-made disasters! The trend of visiting these places before they disappear is fast catching on, which is now known as doom tourism. It's a sad trend but one that we can't help.
Such places are simply awe-inspiring, but it's just sad that very soon, these places might just cease to exist. Thanks to global warming, climate change, pollution, and of course, the never-ending development, such places are now endangered. Had always heard about endangered species, never knew one day, we will be listing out endangered and soon-to-be-extinct places. We are hardly conscience-stricken and each one of us has contributed to the ongoing climate change, that is only destroying our mother earth.
Remember the Kedarnath floods in 2013?
Even though it was a natural calamity, but we triggered the disaster. Almost 199 hydropower projects are operational in Uttarakhand, of which 69 hydropower projects are operational in the Alaknanda-Bhagirathi basin alone. The exploitation of rivers through dams, unethical practices of several construction companies, and the growing avarice of all stakeholders involved resulted in such a catastrophe. This natural disaster was a direct warning from Mother Nature- a few more days the calamity had sustained and Kedarnath would have surely been wiped out from our map.
That being said, in this post, we have listed down 10 places in India to visit before they disappear from our map. Chances are your grandchildren would only know about these doom tourism places from history books and videos.
10 places in India to visit before they disappear
Chadar Tek Trail
Hemis National Park
Valleys of Flowers
Wular Lake
Dachigam National Park
Bhitarkanika Mangrove
Lakshadweep Coral Reef
Majuli
Chitkan Castle
Taj Mahal
1. Chadar Trek Trail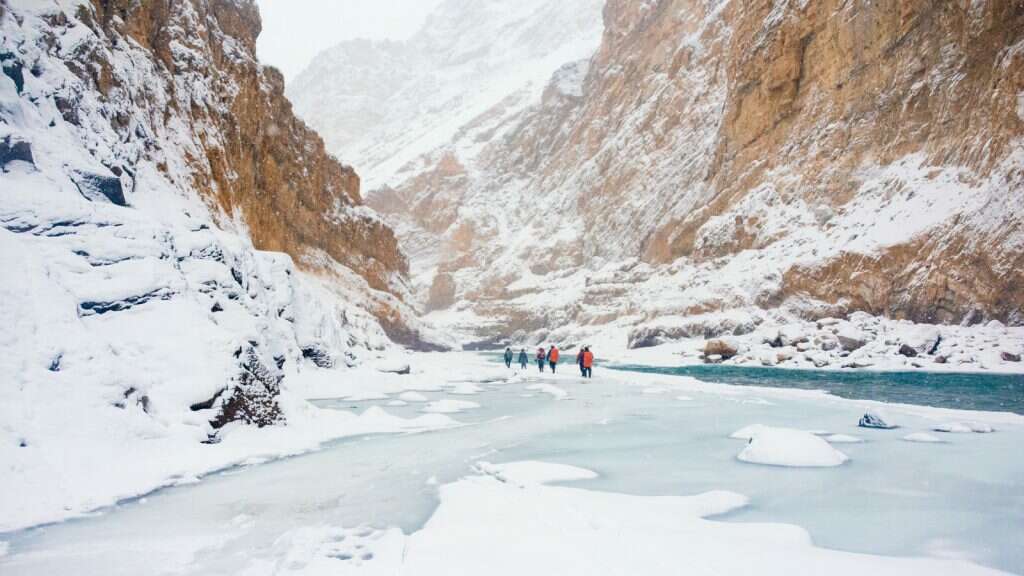 For those who love trekking in the Himalayas, the frozen river of Zanskar and the Chadar trek trail is on the bucket list of every avid traveler. Those, who have already been to Leh, Ladakh, are quite aware of how Ladakh is a difficult place to be explored. While mountains are steep, winter shuts down many passes, thus leaving only ice-frozen rivers for the trekkers. Zanskar river is big and fast-flowing and is frozen most of the time. For most of its length, the river is confined within a steep canyon. The idea of walking over frozen river ice with a large backpack on your back could be risky. The hike from Chilling to the Zanskar valley takes more than a week, and at night, porters usually sleep in caves in the canyon walls.
Save on your flight booking and accommodation expenses with the Makemytrip promo code for domestic flights. You can also get vacation and hotel coupons on the page.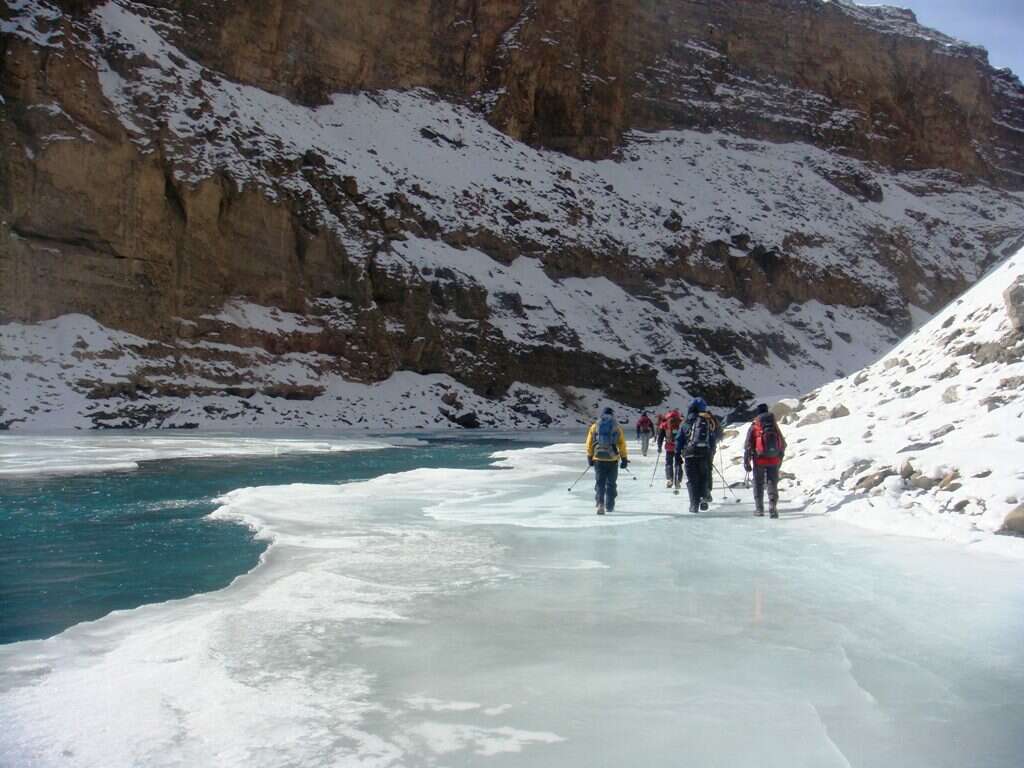 This trek is considered one of the most exciting, adventurous and extraordinary treks in India on shiny ice on the bank of Tsarap River. But sadly, this is soon going to disappear because of the changes in the landscape due to the ongoing road construction. So if you are among the adventure lovers then make sure you experience this trek that is already referred to as doomed tourism. Make a visit to one of these 10 places in India to visit before they disappear.
2. Hemis National Park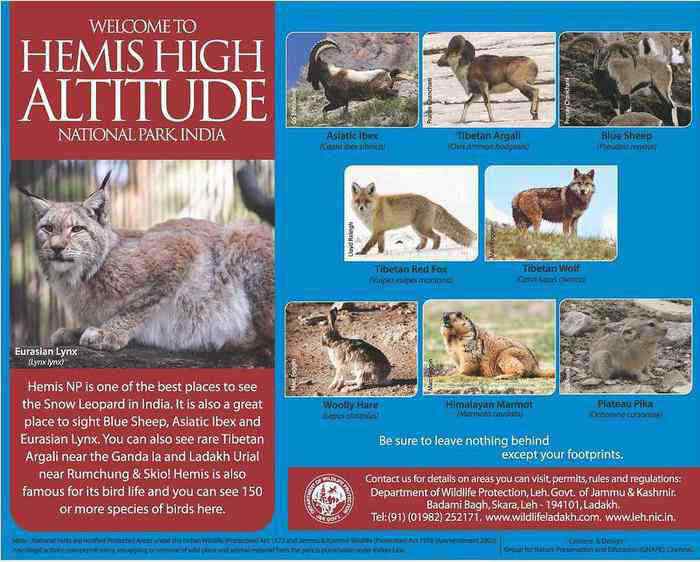 Fancy a chance encounter with one of the most elusive animals in the world – the Snow Leopard? If yes, then head to the stunning Hemis National Park, the Himalayan natural sanctuary which is now on the verge of no life, thanks to our destructive approach towards Mother Nature. We had to include this Himalayan sanctuary in our list of doom tourism: 10 places in India to visit before they disappear. It soon will be erased from our maps and we'll lose one of the best places to interact with nature.
Located in the eastern part of Ladakh district, Hemis National Park is the largest national park in South Asia and is home to 16 species of mammals and 73 birds. The park is home to endangered animals like leopards, Asiatic ibex, Tibetan wolf, the Eurasian brown bear, and the red fox. There are only 200 leopards left and Hemis is the only habitat of Shapu or the Ladakhi Urial in India. It is also home to small mammals like a Himalayan marmot, mountain weasel, and Himalayan mouse hare. The animal species found here are seen at very few other places in the world.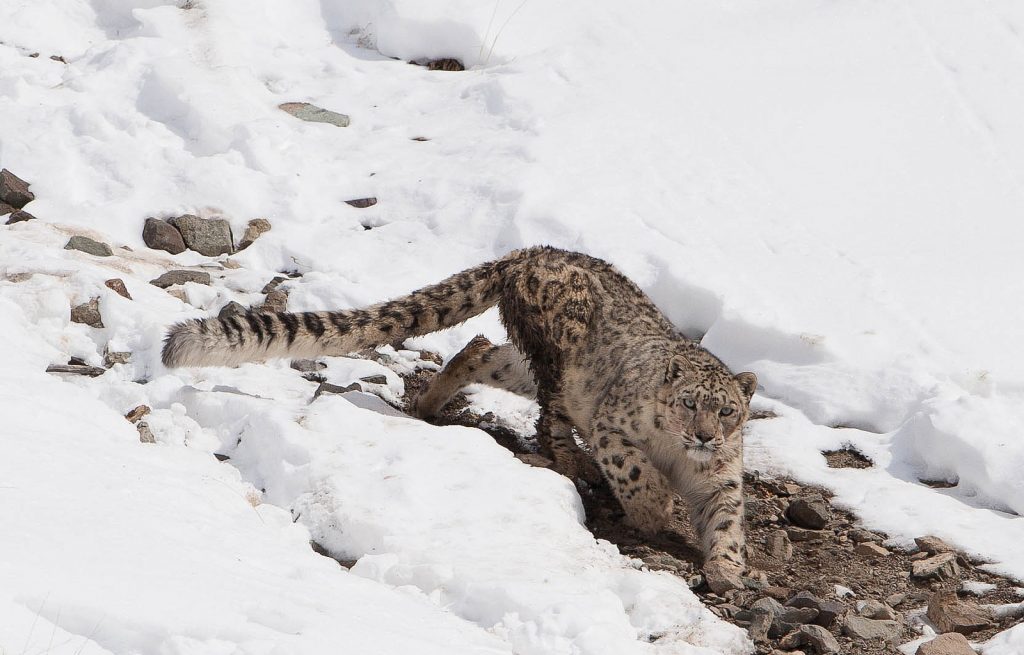 For bird watchers, Hemis National Park is a dream destination. The park is home to golden eagle, Lammergeier vulture, Himalayan griffon vulture, Brown Accentor, Robin Accentor, Tickell's Leaf Warbler, Streaked Rosefinch, Tibetan Snowfinch, Chukar, Fork-tailed Swift, Red-billed Chough, Himalayan Snowcock, and the Fire-fronted Serin.
This beautiful natural sanctuary is now on the verge of destruction. As humans continue to shift further into the mountainous areas with their livestock, the snow leopards' habitat has been challenged upon, degraded, and fragmented by increasing human intrusion. Overgrazing, on the other hand, has damaged the fragile high altitude grasslands, thereby leaving less food for the wild sheep and goats that are the snow leopard's main prey. The sheep and goats are also hunted down for meat, thus making it a major threat to the long-term survival of snow leopards.
Another reason for snow leopards' extinction is poaching for their pelts. Their bones and other body parts are in great demand for use in traditional Asian medicines. With less natural prey to feed on and growing numbers of domestic animals being grazed in their hunting territories, snow leopards have started preying on livestock. This has brought them into conflict with local people.
3. Valley of Flowers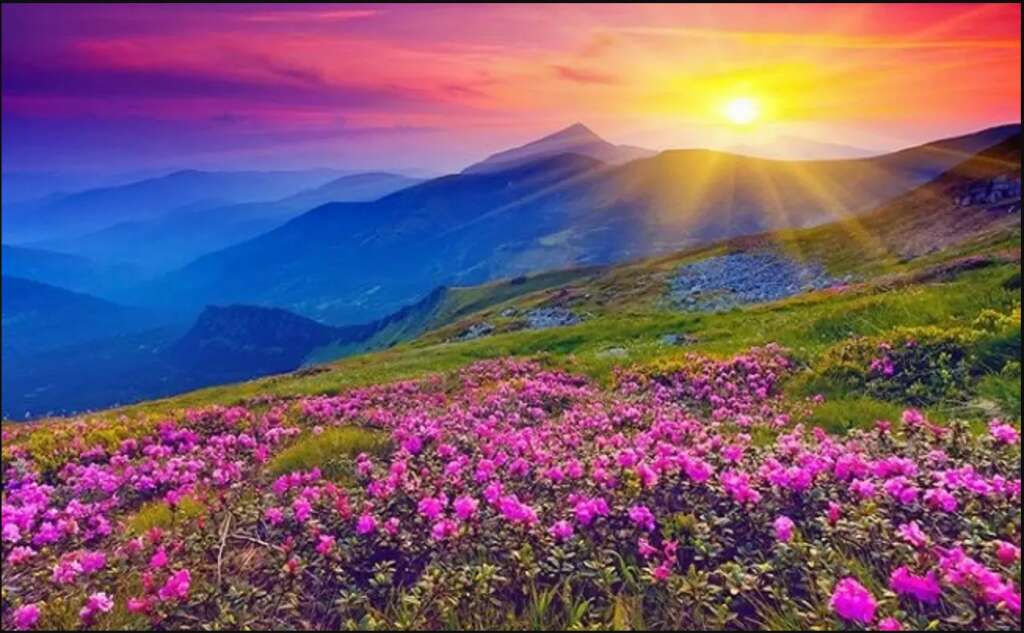 Valley of Flowers is a jaw-dropping national park tucked away in West Himalayas and is included in doom tourism. It is located 300 kms from Rishikesh near Badrinath. Nestled in Uttarakhand, this alluring place is famous for its breathtaking scenic beauties of meadows of alpine flowers. Flanked by a diverse range of endemic flora, the coming generations may not be lucky enough to witness this picturesque valley. This lush valley is also home to some rare and endangered animal species such as Asiatic black deer, snow leopard, musk deer, red fox, brown bear, and blue sheep.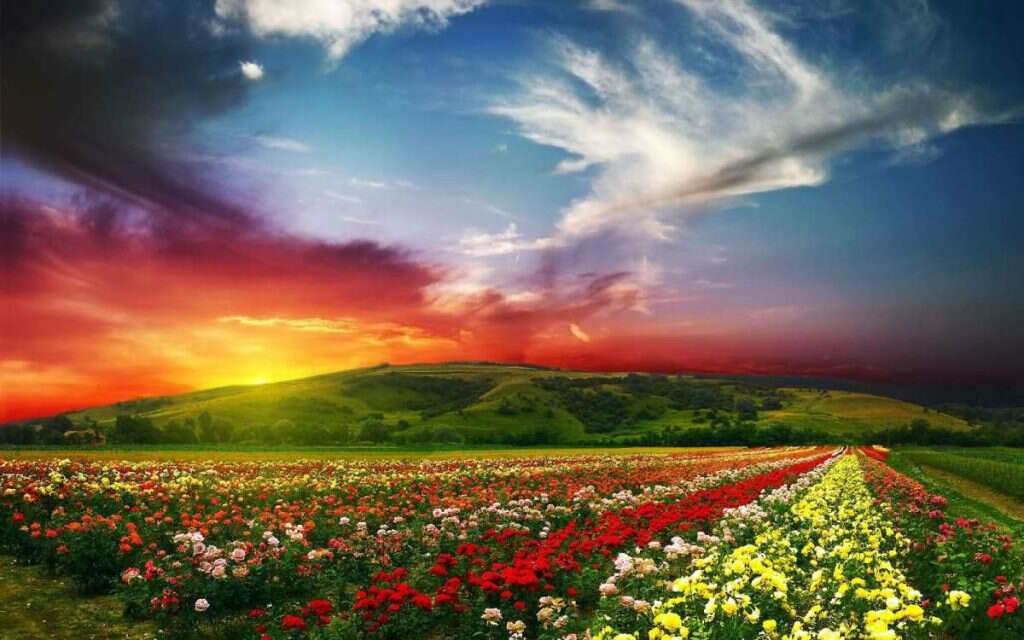 This enchanting valley sprawls over the lofty Himalayas of the Garhwal region. Legends believe this is the same place from where Hanuman had collected the Sanjeevani buti in Ramayana. Recognized by UNESCO, this place comes alive when the snow has melted. This valley is too in danger due to deforestation, development, and burst of tourism in the fragile land. And unwillingly, we had to include this enchanting valley in our list of 10 places in India to visit before they disappear from the map.
4. The fast disappearing Wular Lake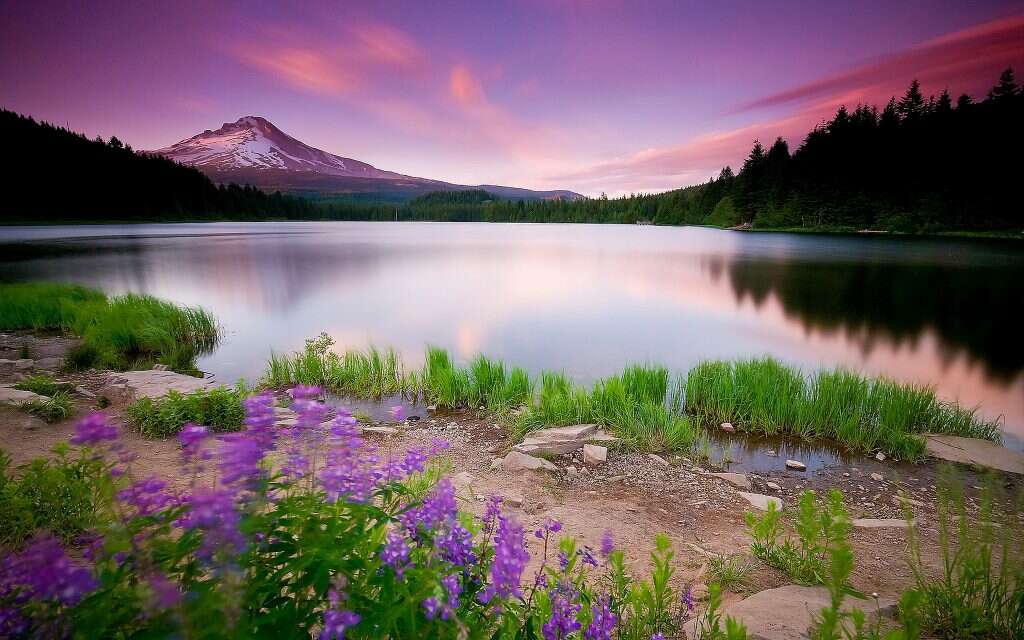 Here is another beautiful place from Jammu & Kashmir that is included in doom tourism. The vast and beautiful Wular Lake is an extension of the Jhelum River in Jammu and Kashmir and is considered to be one of the largest freshwater lakes in Asia. It is situated 60 km from Srinagar and is flanked by magnificent mountains and beautiful trees like coniferous pine, apple, and walnut, adding a sublime touch to the ambiance.
Historical sources reveal that in the 15th century, King Zain-ul-abidin (also known as Akbar of Kashmir) had set up an artificial island called Zaina Lanka amidst the lake, which provided shelter to the boatmen during heavy rainfall and storms. Its remains can still be seen in the lake.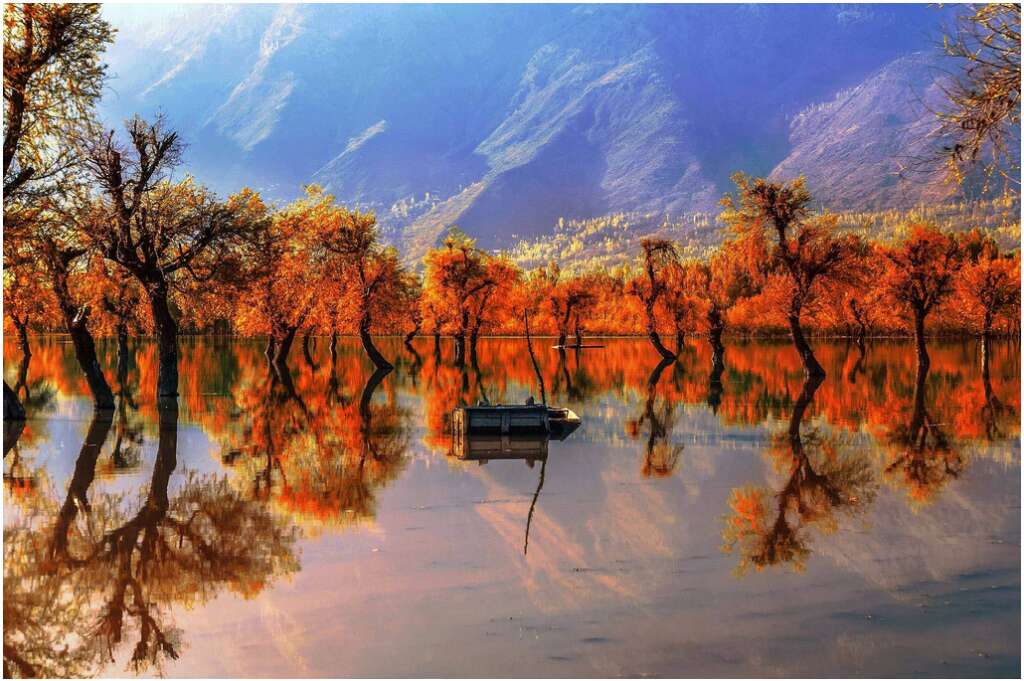 Wular Lake is one of the 26 wetland Ramsar Conservation sites. Even though there have been several efforts to retain and preserve the lake, the lake is shrinking. It will soon disappear in the near future, as it faces many environmental hazards due to pollution and so is one among the top 10 places in India to visit before they disappear.
5. Dachigam National Park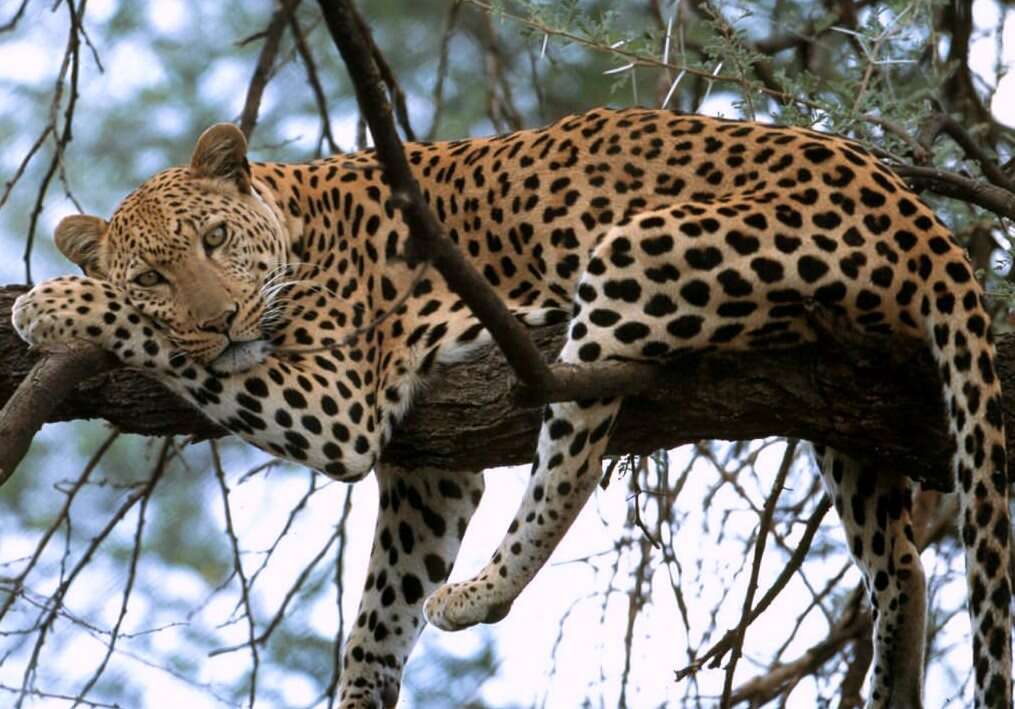 Home to the Kashmiri Red Stag, the only surviving sub-species of the Red Deer family, Dachigam National Park is also among the top 10 places in India to visit before they disappear. This park is located 22 km from Srinagar. The name of this park refers to the ten villages, which were relocated in order to create this park. The Park harbors the last viable population of the endangered Hangul or Kashmir Stag. Known for its magnificent antlers with 11 to 16 points, Kashmir Red Stag or hangul was once distributed widely in the mountains of Kashmir. During the 1940s, their number was believed to be about 3,000-5,000. As per the latest census in 2008, only around 160 exist. However, the number has gone up to 300 now, but it is still too less. And with growing development in the areas nearby to Srinagar, the Kashmir Red Stag is soon going to lose its natural habitat, no matter its numbers.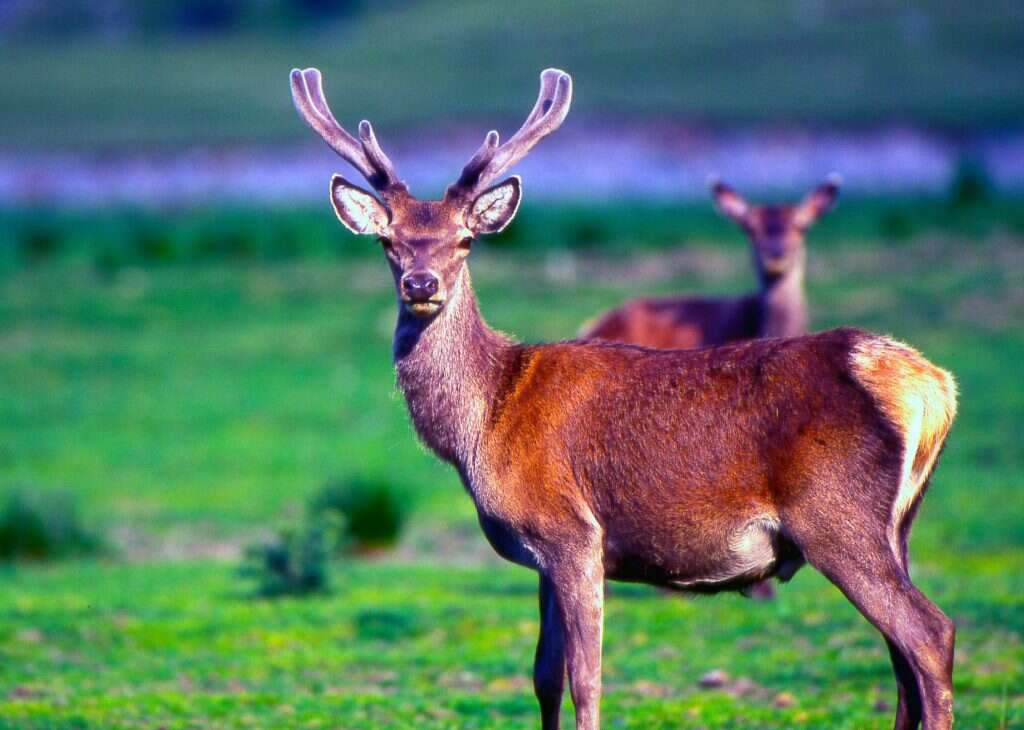 It is also home to the Himalayan Black Bear, Long-Tailed Marmots, Leopard, Common Palm Civet, Jackal, Red Fox, Yellow-throated Marten, Himalayan Weasel and 145 different bird species including the Lammergeier, colorful species like Monal Pheasant and Blue Magpie. The park is divided into two parts. While lower Dachigam is easily accessible, the Upper Dachigam is a day's trek.
Next time when you are visiting Kashmir, try visiting this doom tourism. Don't delay it, you may not get a chance again.
6. Bhitarkanika Mangrove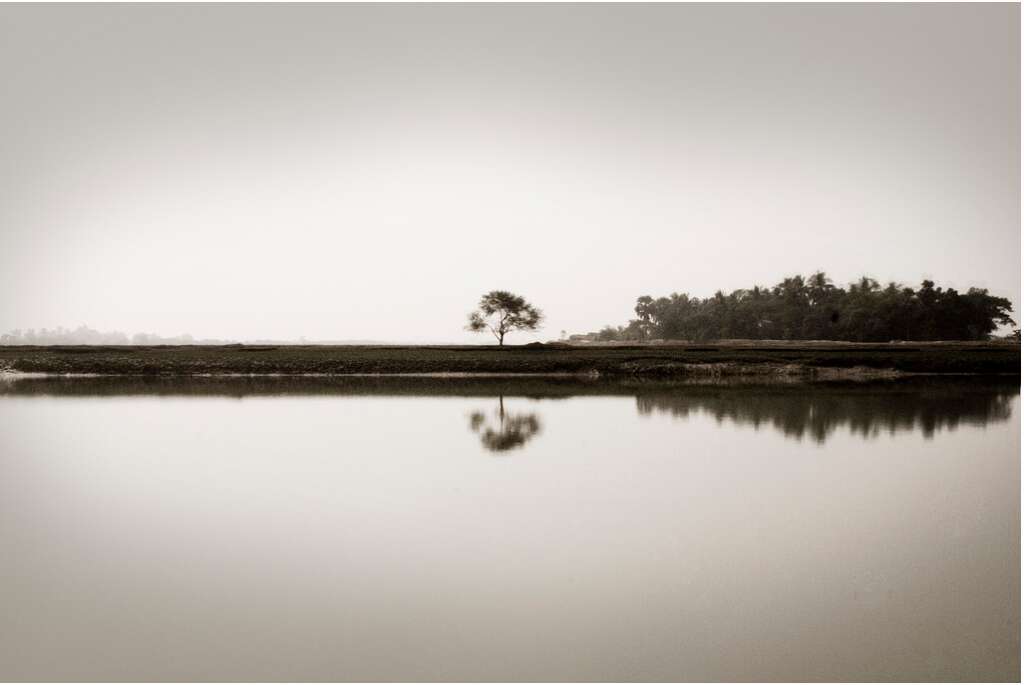 Steeped in the richness of biodiversity, Bhitarkanika Mangrove is a mangrove wetland located in Odisha and is the second largest mangrove forest, after Sundarbans in India. Even though Bhitarkanika is one of nature's most serene creations – a true spectacle to behold; this natural heritage site is among the doom tourism places in India.
Odisha Govt. is hopeful of getting this wetland listed in the UNESCO World Heritage Sites. The Brahmani, Baitarni and Mahanadi deltaic regions make up the Bhitarkanika Conservation Area. The wetland comprises 3 protected areas, namely "Bhitarkanika National Park", "Bhitarkanika Wildlife Sanctuary" and "Gahirmatha Marine Sanctuary". A mangrove wetland having high genetic and ecological diversity, Bhitarkanika covers a total area of 2154.26 sq. Km. of which Bhitarkanika Wildlife Sanctuary and National Park covers 672 sq. km. and the Gahirmatha (Marine) Wildlife Sanctuary covers 1435 sq. km.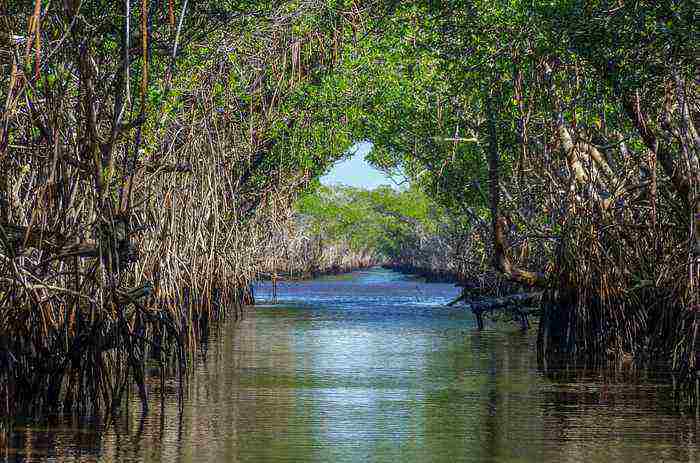 Bhitarkanika supports one of the largest mangrove plant diversities in India and has more than 82 species of mangroves and its associates. The wetland is home to about 62 species of invertebrates, 19 species of fish, and 5 amphibian species. 29 reptilian species of which there are four species of turtles including Olive Ridley sea turtle, saltwater crocodiles, white crocodile, 9 species of lizards, and 16 species of snakes including the King cobra that are found here.
Bhitarkanika is most famous for its saltwater crocodiles. It has one of the largest populations of saltwater crocodiles in India. Nearly 700 saltwater crocodiles, who are known to grow up to 23 meters in length, inhabit the rivers and creeks. The wetland has found its name in the Guinness Book of World Records.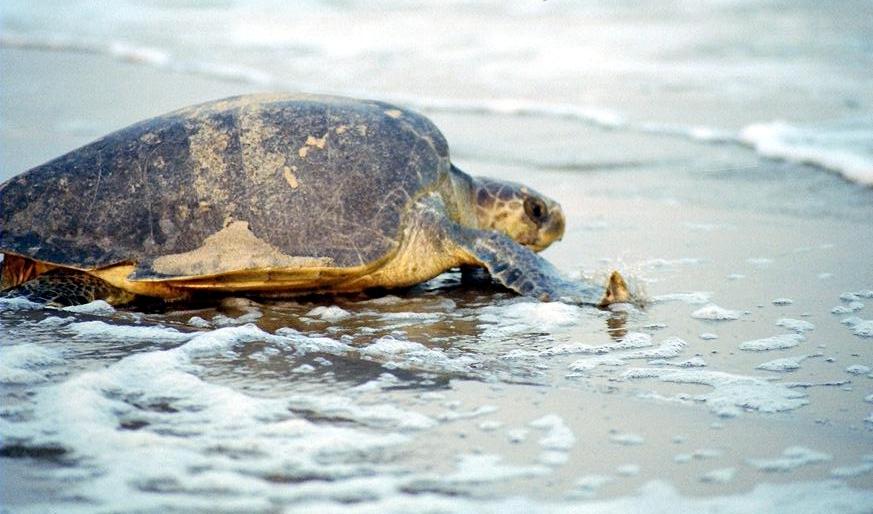 The major highlights of this wetland include the Olive Ridley turtles and India's only white crocodile, Gori. There was a major concern as India's only surviving white crocodile was not willing to mate, thus putting its species into the endangered zone. However, after 40 years, India's only captive white crocodile Gori finally laid eggs at Bhitarkanika Wildlife Sanctuary in 2016. Scientists at the center had named the female crocodile as 'Gori' for its ivory white complexion.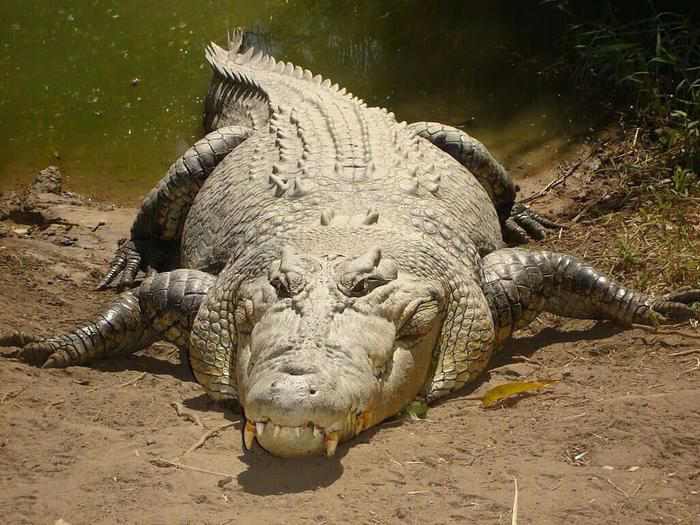 There have been reports of corrupt guards accepting bribes and letting in tree looters and poachers, who have been damaging the wetland for some time now. If this goes on for long, soon these animals will have nowhere to go. Sensing the risk, we have included India's second largest mangrove wetland in our list of 10 places in India to visit before they disappear.
7. Lakshadweep Coral Reef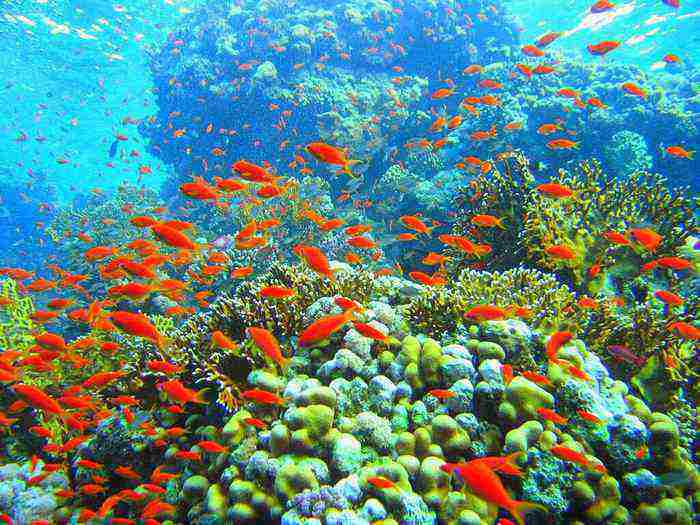 Marooned by the Arabian Sea from the rest of India, the Lakshwadweep Islands sit pretty with its hidden treasures of natural beauty on the west of the Malabar coast. The archipelago's name comes from the Sanskrit word for one lakh, even though there are actually 36 islands, India's only coral islands. The coral reefs are found mostly in the following islands of Lakshwadweep –
Agatti Island
Kadmat Island
Kavaratti Island
Bangaram Island
Kalpeni Island
Minicoy Island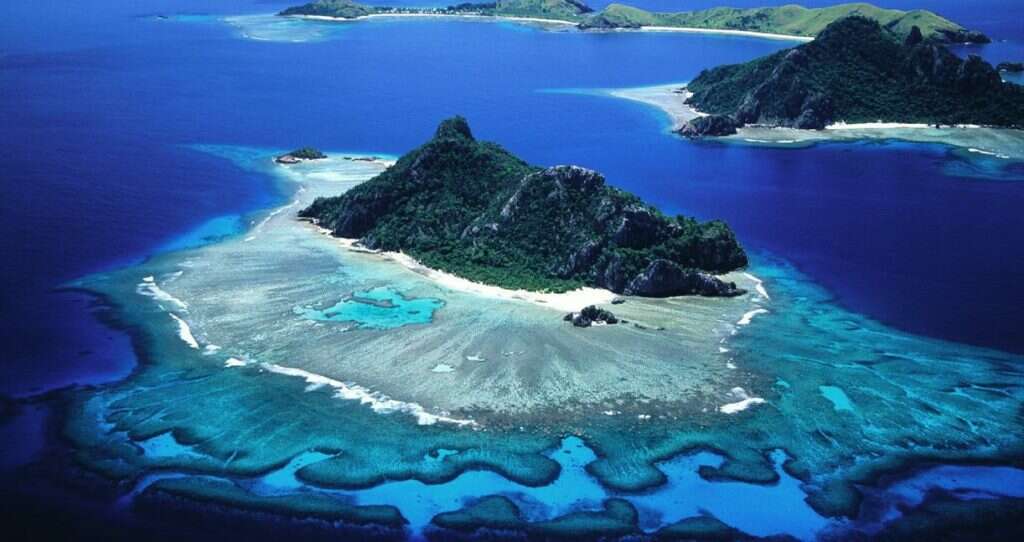 The coral reefs are host to numerous activities. A walk along the naturally decorated coral reefs will bring you closer to some live coral reefs. These coral reefs are inhabited by some rare seaweeds and plants, including butterfly fish and parrot fish along-with many rare birds which visit the reefs in search of food. Scientists at the National Institute of Oceanography in Goa have now recorded major damages to coral reefs of the Kavaratti and Kadmat islands of Lakshadweep, thus putting the Lakshadweep Coral Reef under doom tourism category.
A certain kind of bacterial infection, known as the black band disease; the stagnant impact of fleshy red algae crust; and a concealing by silt in the Gulf of Kutch reefs have made these islands listed in the top 10 places in India to visit before they disappear.
8. Majuli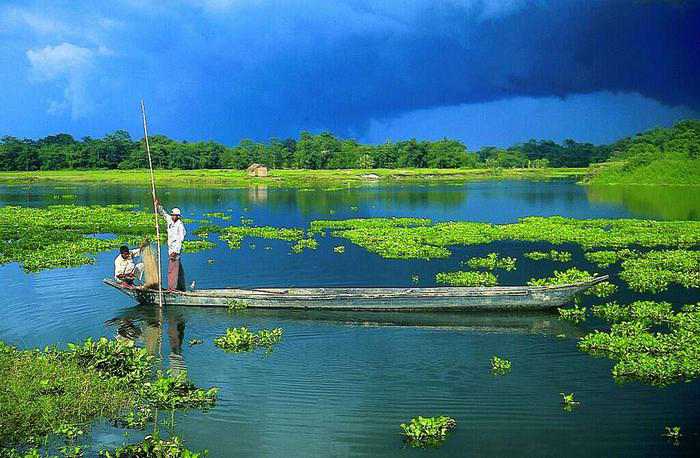 Maujli was declared as the largest river island in the world by Guinness World Records. Nestled between the mighty Brahmaputra River's ever-shifting sandbanks, Majuli is the world's largest deltaic island. Soil erosion and floods are going to soon put an expiry date on this mystical land, thus already listing it in the doom tourism. Even though every monsoon, the roaring Brahmaputra takes great bites out of the island, Majuli still flaunts a vibrant culture and unparalleled scenic beauty.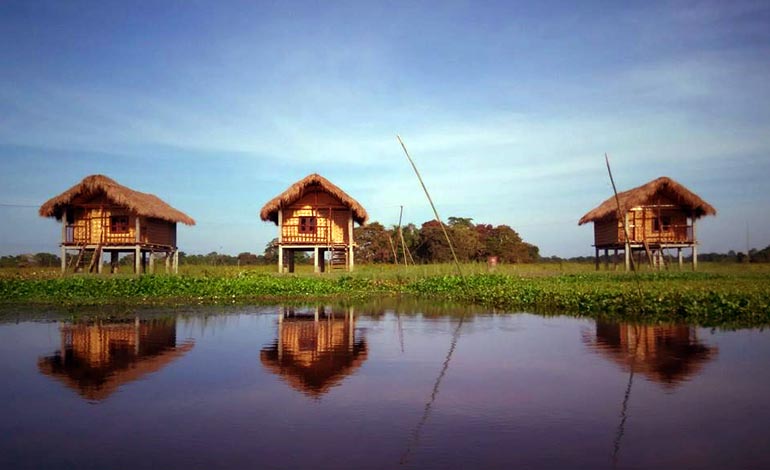 If history and architecture amuses you just like scenic beauties then this doom tourism spot, Chiktan Castle in Kargil should be on your bucket list. This castle was built in the 16th century by Balti craftsmen and served as a royal residence for centuries to different rulers. Chiktan Castle is now left with debris composed of rammed earth and stone masonry with mud mortar with timber wood supporting the ceiling.
Explore this wetland, which is home to several exotic flora and fauna, before it disappears from our map.
9. Chiktan Castle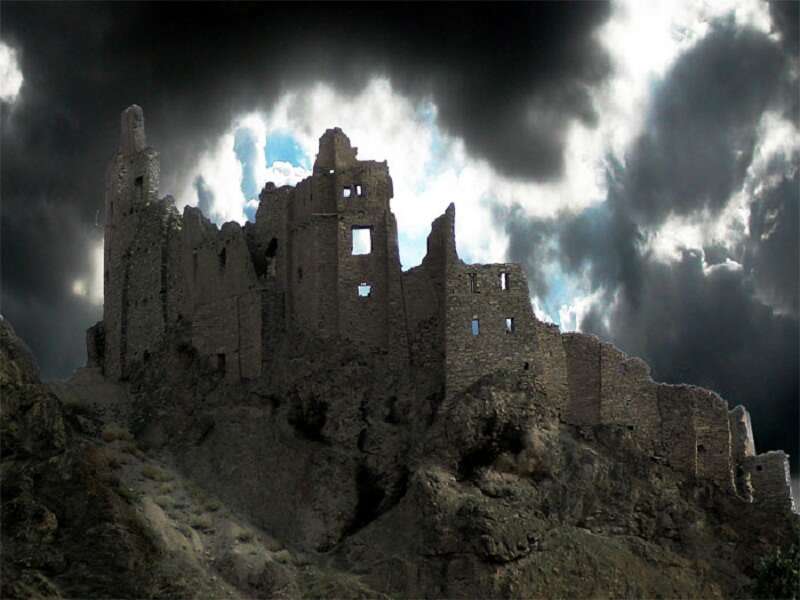 Deep within the remote, mountainous region of northern India, Chiktan Castle erupts from the mountainside, seemingly born out of the cliff upon which it stands.
If history and architecture amuses you just like scenic beauties then this doom tourism spot, Chiktan Castle in Kargil should be in your bucket list. This castle was built in the 16th century by Balti craftsmen and served as a royal residence for centuries for different rulers. Chiktan Castle is now left with debris of composed of rammed earth and stone masonry with mud mortar with timber wood supporting the ceiling.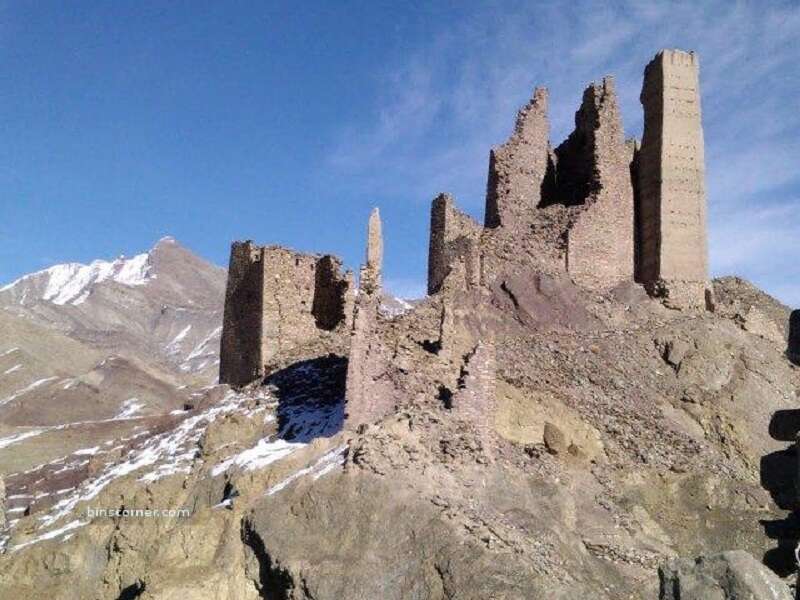 Chiktan Castle was once considered as a symbol of unity, strength, and community for the people of the region. The castle was attacked several times during its history, but was never abandoned until the late 19th century. Neglected by the Govt. and natural elements have left the castle in an advanced state of decay.
Do explore this historical site which is among the top 10 places in India to visit before they disappear.
10. Taj Mahal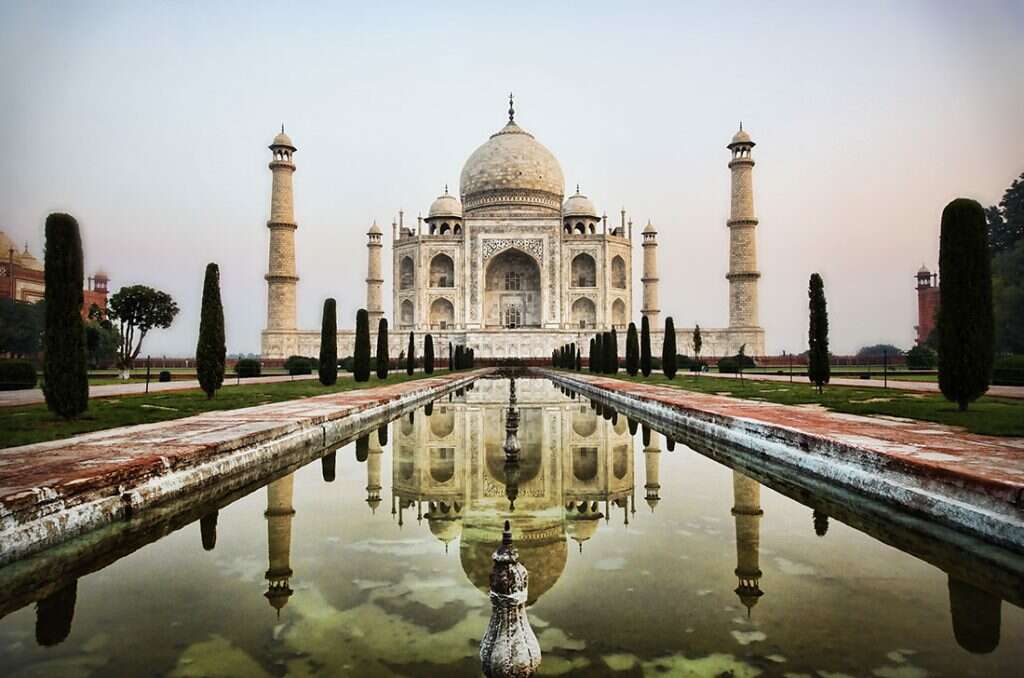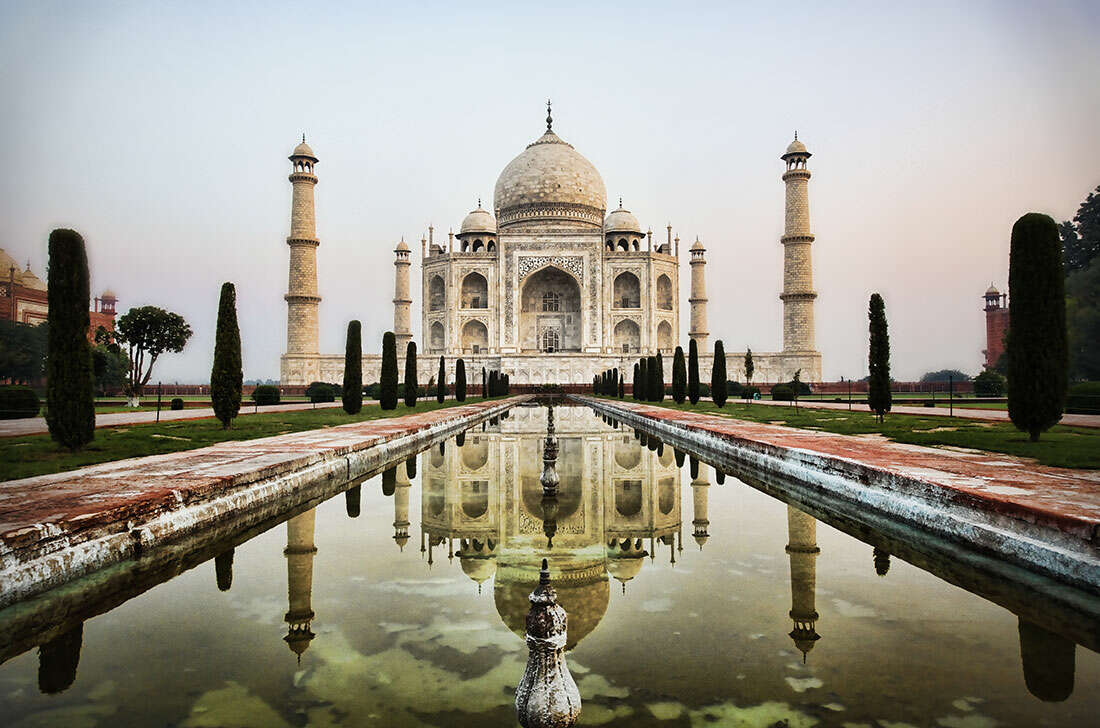 Well, you might be cursing me for putting the pride of our country, Taj Mahal, one of the 7 wonders of the world on this list. Earlier there were concerns of the luscious white marble of Taj Mahal turning yellow and for which some measures were undertaken. However, rise in the level of air pollution and in the river Yamuna has further led to the yellow stains on the marble along-with a few cracks.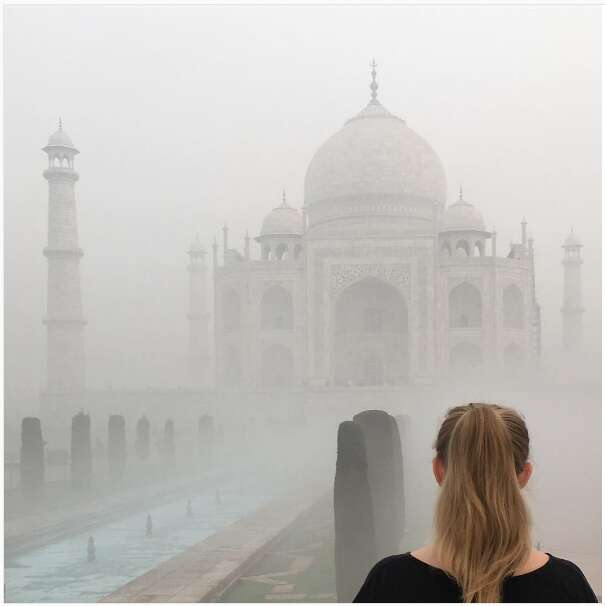 Last year, Taj Mahal had disappeared in a blanket of deadly smog. A thick layer of smog has blanketed much of northern India in the aftermath of Diwali for the last few years. Tourists, who had visited Taj Mahal the following weekend, were completely disappointed, as Taj Mahal was hardly visible in the thick smog.
It's already a sin not to have explored Taj Mahal being an Indian and now after knowing the warning signals, it's better to go and visit this epitome of love and grandeur, before Taj Mahal is searched among the doom tourism places in India.
So, these were the top 10 places in India to visit before they disappear. While climate change and global warming are among the biggest challenges for mankind today, we can only take some small yet effective measures like banning plastic from our lives, conserving fuel energy etc. to protect such endangered places which fall under doom tourism. Consider yourself lucky and try exploring these beautiful places of our country, which are already listed in doom tourism and soon going to be wiped off.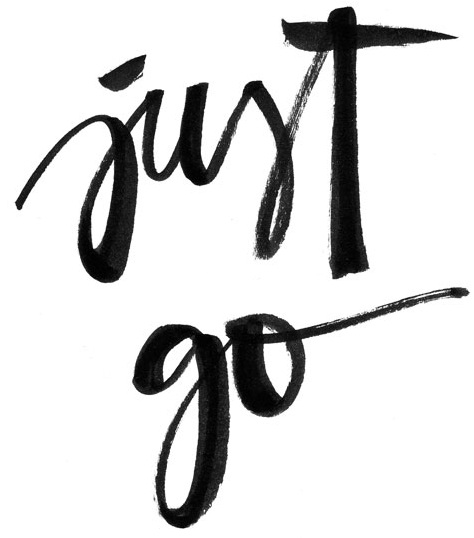 Image Courtesy:
inspirationseek.com
blog.prefertrip.com
jagrukbharat.com
flickr.com
pinterest.com
thrillophilia.com
padhaaro.com
indiasinvitation.com
phrynus.wordpress.com
shareyouressays.com
mouthshut.com
thebetterindia.com
pbase.com
asa100.com