There are a lot of factors that prevent senior citizens from taking flights to meet their loved ones. Unfortunately, we can not change most of them, we can however make a list of senior citizen concession in flights that might make flights seem slightly less scary.
Senior Citizen Offers
Is there any concession for senior citizen in flights? Flight ticket prices soaring high just contributes to one of the 99 existing problems. As such the respite comes in the form of offers and discounts for senior citizens. Currently, many airlines and carriers are providing senior citizen discounts on flight tickets booked. But is the intended audience aware of the offers and special discounts? Well, this blog article will do just that. We will look at the special prices offered by various airlines and what are the terms of eligibility to avail them.
Note: Avail amazing discounts on domestic flights with Yatra coupons and offers.Â
1. With a whopping 50% off on the base fare of the tickets, Air India's senior citizen discounts are perhaps the best of the lot.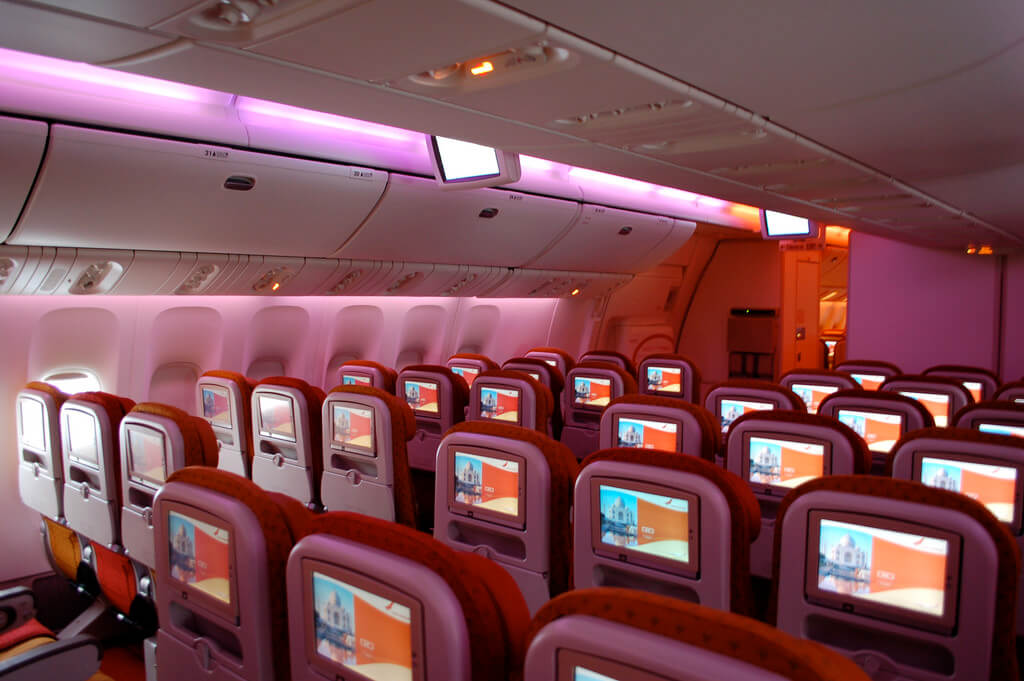 Discount Offered – 50% off on the base fare
Age restriction – 63 years and above
The offer, of course, is valid on the economy class fare. The senior citizens are supposed to carry their photo ID and proof along with them at the time of boarding. This senior citizen concession in flights is valid for those who are 63 years old and above, of Indian nationality and permanently residing in India.
2. Next on the list is the ever so luxurious yet reasonably priced Qatar Airways.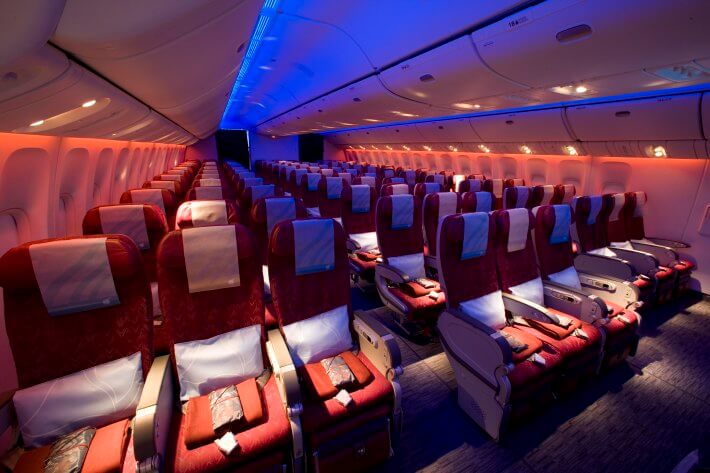 Discount Offered – 15% off on the base fare
Age restriction – 65 years and above
Qatar Airways is known for unparalleled comfort and customer satisfaction at a reasonable price. Adding a feather to that cap is the 15% senior citizen discounts offered by Qatar Airways. This special discount or senior citizen concession in flights is available on flight tickets booked for senior citizens aged 65 years and above at the time of booking the said flight ticket.
3. Jetlite from Jet Airways offers a humongous 50% discount on tickets booked by senior citizens.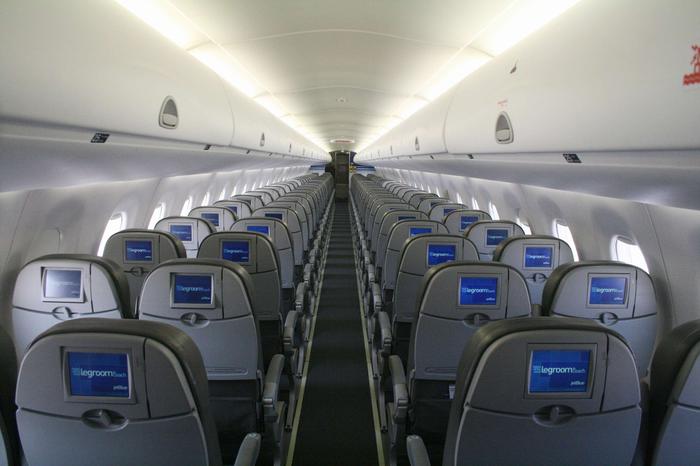 Discount Offered – 50% off on the base fare
Age restriction – 65 years and above
The senior citizen discounts are valid for persons aged 65 and above. The documents to be carried are the usual, photo ID and address proof. This subsidiary of Jet Airways is preferred by many passengers due to cheaper fares and satisfactory customer service. With added Jet Airways senior citizen concession in flights, fares are far cheaper.
Get your elderly relatives the best gift they could ask for – Travel Gift Cards from Yatra. Now, they can travel easily without having to pay an exorbitant price for flight tickets.
4. Touted as India's largest airline with respect to the number of passengers carried, IndiGo offers a handsome 15% senior citizen concession in flights, on the base fare.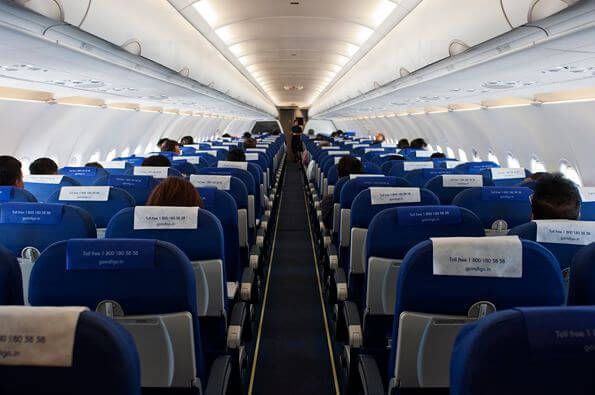 Discount Offered – 15% off on the base fare
Age restriction – 60 years and above
The eligibility criteria for this special senior citizen discounts is that the concerned person needs to be above 60 years of age. IndiGo is one of the most successful budget carriers across the country. On time arrival and take off, extremely cooperative cabin crew and reasonable fares have made IndiGo one of the top picks in its category.
5. Last but not the least, on the list of airlines offering senior citizen discounts is one of the fan favorites, Spicejet.

Discount Offered – 15% off on the base fare
Age restriction – 60 years and above

Like Qatar Airways, Spicejet too offers a discounted special price for senior citizens in the form of 15% off on the base fare. This offer, however, is valid for customers who are 60 years old or above. It is mandatory for the concerned senior citizen to carry their photo ID along at the time of travel. The offer is applicable to all domestic flight and for a one-way trip as well as round way one.
Apart from the senior citizen discounted prices, there are also quite a few surprises and some great news for the students. Qatar Airways and many other such airlines offer. These offers basically have more to do with the allowance of extra luggage. There are a few eligibility criteria that you need to understand and comply with while travelling.
Other international airlines that offer deals and discounts on online booking of flights include the likes of Etihad Airways and Emirates Airlines. Etihad Airline is known for its premium suites, luxury business class and wonderful economy class in addition to its senior citizen concession in flights. Etihad India strives towards overall excellence in customer satisfaction, going to lengths to bring you the best possible service both in terms of the ambience onboard and in terms of the affordability of tickets. Etihad Airways Coupons allow you to book tickets at amazing prices. Etihad Airways online booking allows you to book flights to international destinations from major Indian cities. Etihad Airways Mumbai, Chennai, Bangalore, Hyderabad and more. Make sure you use the Etihad Airways promo code while booking tickets online.
Emirates Airways is known for managing the biggest Airbus A380 and Boeing 777 fleets in the world! They pride themselves on offering their flyers, every comfort available at thousands of feet up in the skies. They do so by virtue of the latest technology, innovative design, and techniques like efficient wide-body aircraft. With a fleet of over 260 Emirates flights, they fly passengers in and out of 150+ destinations across the globe, while showing how much they truly care about their passengers with senior citizen concession in flights. Operational in close to 80 countries, Emirates enjoys a strong international presence in as much as 6 continents. They offer a lot of amazing discounts and mouthwatering deals for senior citizens and frequent flyers alike on Emirates online booking. You can save even big on flight bookings by making use of the Emirates promo code. Don't forget to look for Emirates offers and Emirates coupons while booking your next trip to the serene beaches and exotic mountain valleys.
Is there any offer domestic or international that is your favorite?
Comment below and let us know.
<div class='toc'><ul><li><a href=#Senior-Citizen-Offers><b>Senior Citizen Offers</b></li></ul></div>