Today, the camera has become a notable and must-have thing of an individual, just like carrying a smartphone, wallet and watch every day before one's stepping out. Businesses do not miss any opportunity to offer customers the right product at the right time. And so there is a wide array of digital cameras available on the market today presented by various manufacturers. These companies started coming up with devices and handsets with better specifications, camera features and better camera quality.
Top 5 Digital Camera
There was a time when the high-quality digital cameras or video cameras used to cost like stars, but not anymore. Thanks to the enhanced technology and new releases of handsets, where a wide range of tech devices being released on the market with very fine specifications and at an affordable price range. But people often look for a happy price on a digital camera. So here we picked the top five feature-rich digital best cameras under Rs 5000.
[Also read: COMPACT CAMERA: THE PERFECT GADGET TO SNAP QUICK PHOTOS]
Samsung PL20 14.2MP Camera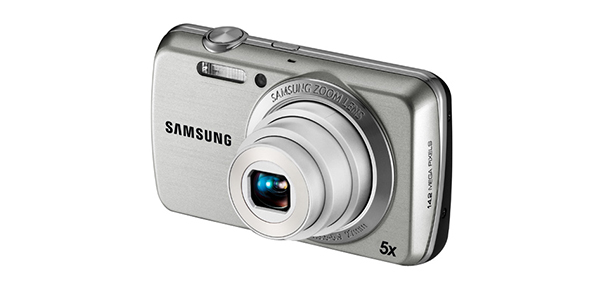 Now enhance the quality of the photos that make you smile with this lightweight and slim Samsung PL20 14.2 MP shoot and digital camera. This smart camera combines both compact HD video camera and professional grade still camera into one piece. With smart auto 2.0 still key elements, intelligent LCD brightness, automatic face detection, smart album and perfect portrait system, this is the best digital camera to buy under at Rs. 4999.
Technical specifications of Smasung PL20 14.2MP camera
Zoom: 5x optical zoom
Pixels: 14.2 MP
Lens Type: Samsung lens
Image Sensor type: CCD
Built-in Flash: Yes
Red Eye Reduction: Yes
Self-timer: No
Battery Type: Rechargeable battery
Memory Card Type: SD/SDHC
Panasonic Lumix 14.1 MP Digital Camera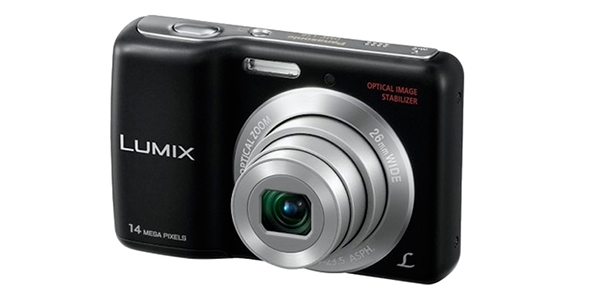 Panasonic Lumi is a 14.1 MP point and shoot digital camera. This handset offers crisp and sharp images. Now you can unleash the creative side of you capturing those wow-images instantly with this fine digital camera. It is slim, lightweight and comes in pocket-size, making it perfect gadget to take along with you and capture images even on the go. The camera features a resolution of 14.1 Megapixels which can capture every detail of the subject with ease. Its 5x optical zoom and focal length of f/2.8 26 mm enables to click photos under various angles and light conditions.
Technical specifications of Panasonic Lumix camera:
Zoom: 5x optical zoom
Pixels: 14.1 Megapixels
Lens Type: 7 elements in 5 groups
Image Sensor Type: CCD
Built-in Flash: Yes
Red Eye Reduction: Yes
Self-timer: 2 sec/10 sec
Battery Type: Alkaline AA battery x 2
Memory Card Type: SDHC, SDXC, and SD memory card
Fujifilm Finepix 14 MP Digital Camera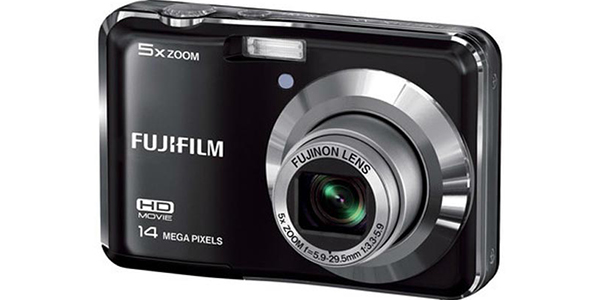 Capture those precious moments in your life in a fun and exciting way with this 14 MP Finepix digital camera presented By FujiFilm. With just a click the camera will enable you to take flawless shots. This camera is perfect to shoot various landscapes and capture multiple subjects at a medium distance indoors. The FujiFilm Finepic has face detection, record motion images, video viewer, optical image stabilization features. This digital camera comes at a price range of Rs. 4320 after a discount of 21% on Snapdeal. Buy it today and capture the most precious memories in your life with extra clarity and beautiful image effects.
Technical specifications of FujiFilm Finepix camera:
Zoom: 5x optical zoom lens
Pixels: 14.0 Megapixels
Lens Type: Fujinon lens
Digital Image Stabilization: Yes
Blink Detection: Yes
Self-timer: Yes
Memory Storage: SD, SDHC card
Sony Cybershot 14.1 MP Point and Shoot Camera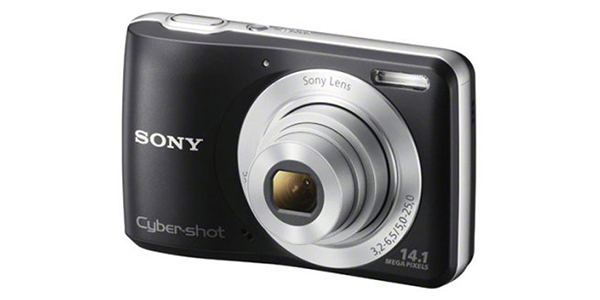 This is one of the impressive point and shoot cameras presented by Sony. This camera is a good choice for those who are looking for inexpensive digital camera boasting award-winning camera specifications. This lightweight and sleek camera weighs 172 g along with its accessories. This camera also enables you to take 360-degree panoramic shots with ease. This product is available at Rs. 4840.
Technical specifications of Sony Cybershot camera:
Zoom: 5x optical zoom
Pixels: 14.1 Megapixel
Display: 2.7 inches LCD Screen
Image Sensor Type: CCD
Sensitivity
Self-Timer: Yes
Built-in Flash: Yes
Intelligent Auto Mode: Yes
4 Picture Effect Modes
Battery Type: AA Battery
Nikon Coolpix 20.1 MP Digital Camera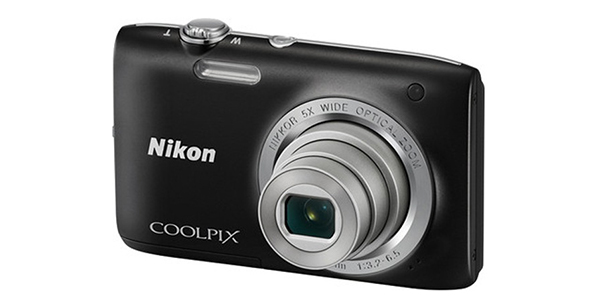 Click endless shots with ease using Nikon Coolpix 20.1 MP digital camera that has everything from auto scene selector to Easy Auto Mode. The camera is equipped with a wide range of editing options to make your photography experience absolutely excellent. Its one-touch HD video recording option allows you to record memorable videos with just a click effortlessly. With its portrait system and motion blur reduction, capturing amazing shots is as easy as pie. All its high-end specifications make it one of the top digital cameras to buy below Rs. 5000. The camera comes at a price range of Rs. 4603.
Technical specifications of Nikon Coolpix camera:
Zoom: 5X Optical Zoom
Pixels: 20.1 Megapixel
Display: 2.7 inch TFT LCD Screen
Image Sensor Type: CCD
HD 720p movie recording
4X Digital Zoom