With the recent explosion of apps in the country, you will find an app for almost anything. From the world of travel itself, there is a wide range of apps you can download. Whether it's flight booking or bus tickets, the country has seen a rise in the number of apps that allow you to book tickets online for your holiday or work trips.
Here are 5 of the Most Trending Travel Apps in India for 2023
1. MakeMyTrip
MakeMyTrip is India's largest online ticket booking app and website portal. Here you can book almost anything related to your trip. Flight tickets, bus tickets, train tickets, and hotels are some of the many things MakeMyTrip allows you to book. MakeMyTrip also shows some of the best deals on flights and hotels. They have a wide range of flights to choose from and offer convenient services like flight status tracking and recent travel updates.
Get the latest Makemytrip coupons and offers at our main website and save on every flight ticket you buy from the brand.
2. Goibibo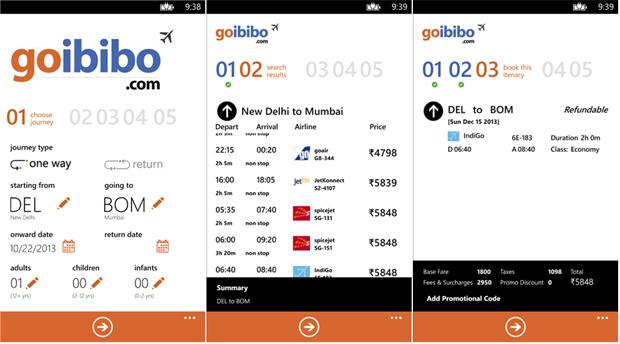 Another popular online ticket booking app, Goibibo, offers all those features you'd need to plan your travel properly. Ticket booking for both domestic and international flights is both fast and easy. You can even get amazing offers on your tickets or find the cheapest flights easily. Select your destination, and you will be given a list of all the flights that will suit your time and price requirements. The app is so convenient that its mobile bookings exceed its exciting desktop bookings.
3. Cleartrip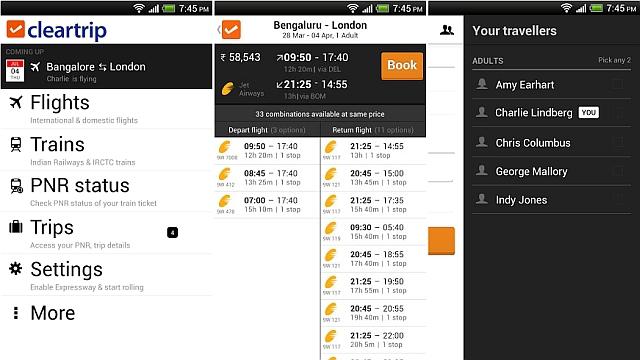 Another successful app used in the country, Cleartrip, is an innovative app that offers a similar ticket booking feature for traveling mediums. You can plan your journeys and book your tickets for travel and stay very quickly. Interestingly, the app allows you to make partial payments on flights which reduces your cost of cancellation. Only when you are sure you can make the full payment for the ticket. This feature also extends to hotel booking, where you can book rooms with the partial payment.
4. RedBus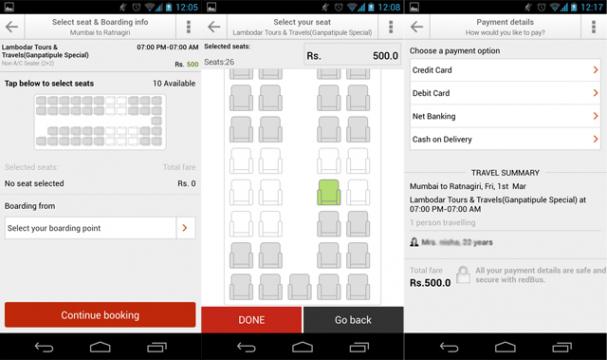 There is no better app or website today for booking bus tickets than RedBus. Although the app allows only bus-related booking and information, it has become very successful and widely used. You can select which bus and destination you want and select seats conveniently, like choosing seats in a movie theatre. This means you can select window seats or choose the middle ones for a more comfortable journey.
5. TripAdvisor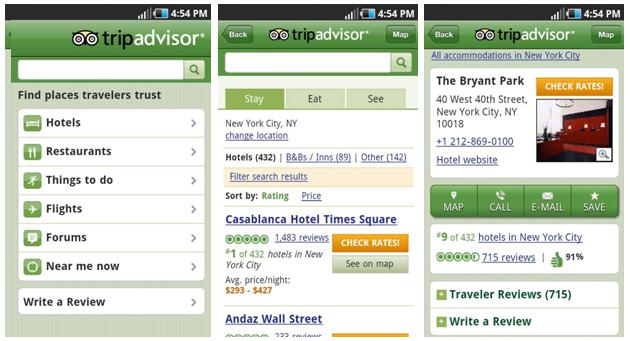 TripAdvisor is slowly becoming the most downloaded app in travel. The app lets you find and book tickets online for hotels, restaurants, and flights like any other. But its unique feature is how it offers people to view and upload reviews and comments about these restaurants and hotels. In addition, its forum page will let you read and decide about your destination better. What's more? It even shows places to stay in or eat in the nearby area.
<div class='toc'><ul><li><a href=#Here-are-5-of-the-Most-Trending-Travel-Apps-in-India-for-2023><b>Here are 5 of the Most Trending Travel Apps in India for 2023</b></li><p> <a href=#1.-MakeMyTrip>1. MakeMyTrip</p><p> <a href=#2.-Goibibo>2. Goibibo</p><p> <a href=#3.-Cleartrip>3. Cleartrip</p><p> <a href=#4.-RedBus>4. RedBus</p><p> <a href=#5.-TripAdvisor>5. TripAdvisor</p></ul></div>