Whenever a holiday drops by near a weekend, it is evident that everyone is looking for long weekend getaways. FYI, Holi is coming up and it falls on a Monday this year. That right there is your long weekend which you can utilize to go on a trip with your friends. Whether it be taking one day off from work or taking work-from-home. The heart keeps yearning for a break away from the daily middle-class life of the city. However, the places coming up on your list must be the cliched ones. Like Goa, Pune, Bangalore, Pondicherry, Hampi and more such repeated getaway destinations. Places that people (and probably you too) have already been to and know about.
How about exploring these long weekend getaways this time?
There are so many virgin places that a lot of us have not been to. And we also want to see new unexplored places where the true adventure and mystery lies. So when the long weekend comes, plan to explore a place you have never been to before. Do something different, adventurous and fun. We give you a list of places that cover the best-undiscovered less talked about places to visit in India. Even if you are anywhere near Delhi or Mumbai or Hyderabad or Bangalore, you can pick a place that is close-by to your town. Pick one place from this list, book tickets using Paytm coupons, pack your bags and go explore.
1. Auli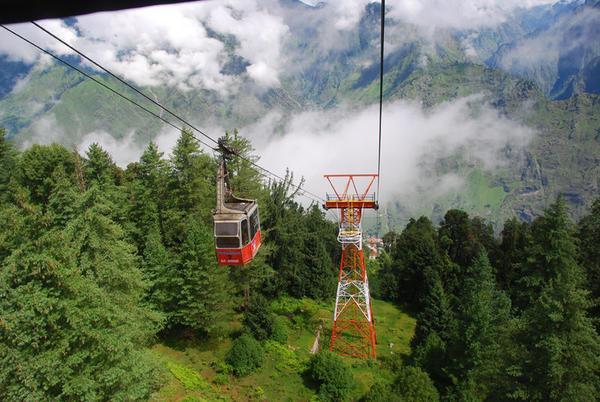 This place is just 500 kms away from Delhi and the best getaway if you live in Delhi. Known for Skiing, Trekking and warm cottages – Auli is the place you need to visit now. This also happens to be the best time to visit this place. If you are going by road then, you will enjoy the best views of some low-key towns along the journey for sure. If you happen to go there, then don't miss out on visiting the hills stations nearby and the amazing food. It's the perfect substitute for the crowded hill stations in the North like Shimla and Nainital.
2. Khajjiar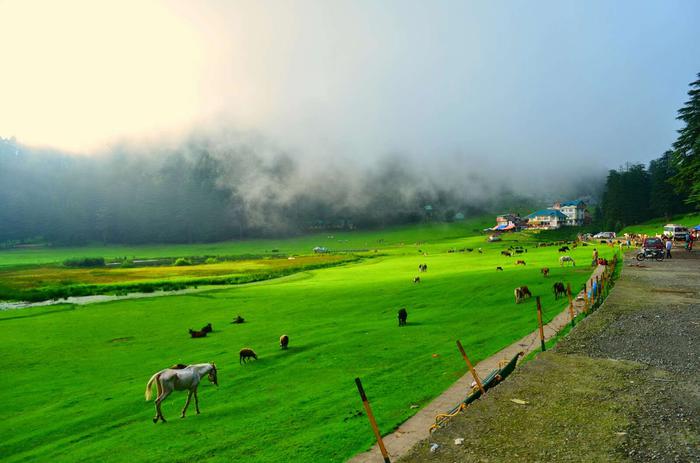 Also known as the "Mini Switzerland of India", this place is 570 kms away from Delhi and very near to Dalhousie. It is pretty well-known for its adventurous activities like paragliding, zorbing, trekking, horse-riding, and more. This underrated hill station is best known to be the shooting destination for many Bollywood horror movies. But in reality, it's as good a scenic place as one can be. You can book flights and accommodation for Khajjiar at amazing prices with Goibibo.
3. Lonar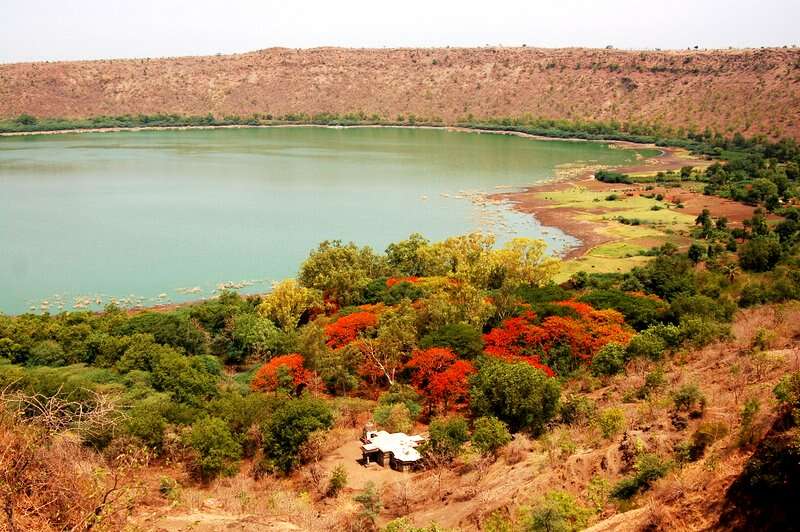 Lonar is a town that is situated around a lake. A lake that was formed because a basaltic rock hit this particular spot and a large crater was formed some 50 thousand years ago. You need to trek a little to get the perfect view of this lake. The best way to enjoy this place is to get a guide who is well-versed with the town.
4. Bhandardara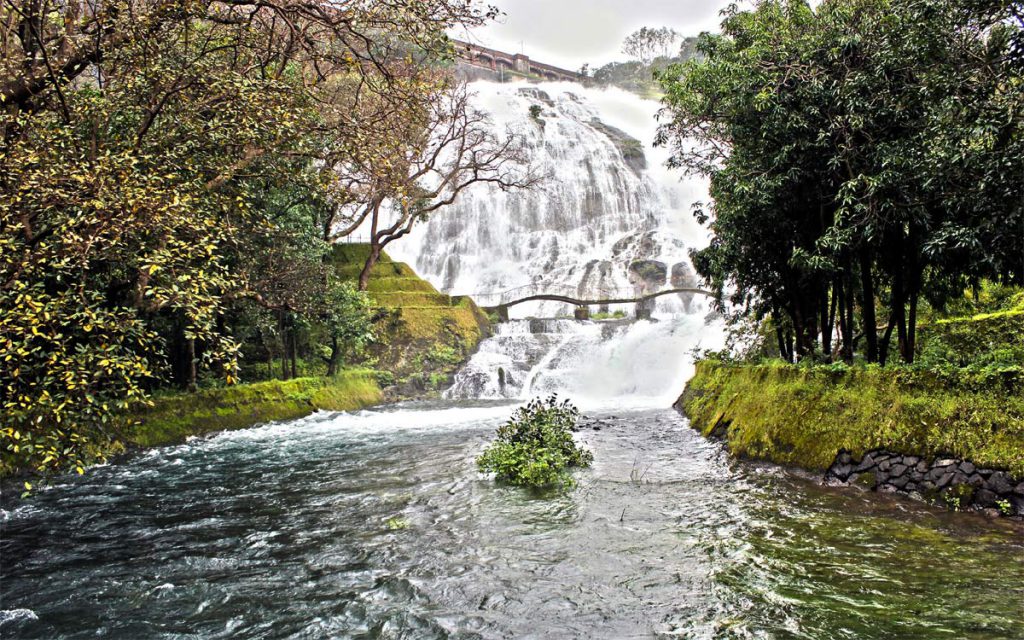 For people who live in the metro cities of Maharashtra, unwind yourself at Bhandardara – one of the best weekend getaways. It is just 200 kms (actually less) away from Mumbai and the best drive ever. This town is clearly hidden behind the Sahyadris and has the best waterfalls. There's also a colonial-era dam here that provides a picturesque view to all visitors. Now happens to be the best time to visit this place. So, if you want to lie down in the lap of nature, then, go and spend your long weekend at Bhandardara.
5. Bhavani Island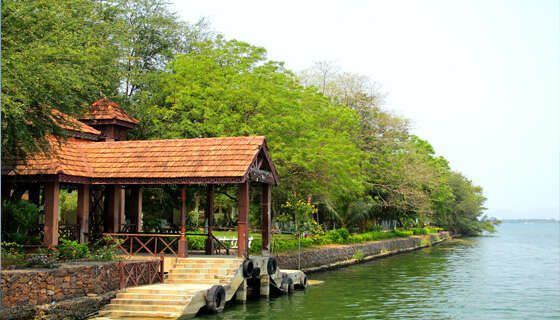 This island is situated in the midst of Krishna river and is one of the biggest river islands in India. The main attraction of this island is the tree house (or cottages) that will remind you of your childhood. This island is the best way to disconnect with the worldly things and just be with your loved ones.
6. St. Mary's Islands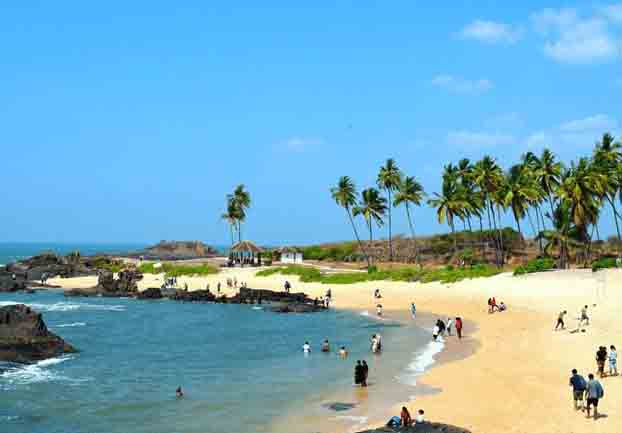 Time to travel someplace else, Bangaloreans & Hyderabadis. This small island group is situated near the coast of Malpe, Udupi. You need to take a ferry to reach the island. and if you get lucky, you might spot a few dolphins in the sea. Watch out for its seafood and calm golden sand beach.
7. Yarada Beach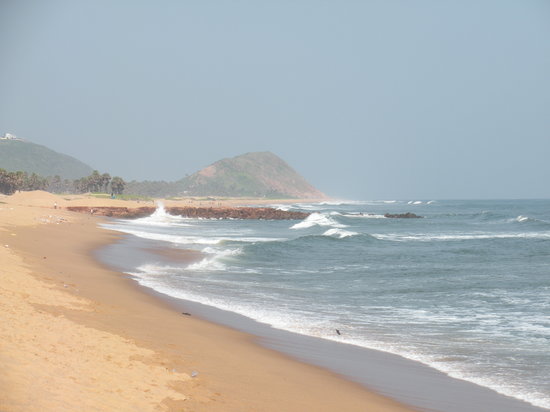 Another destination for Southern metro cities is Yarada beach located near Visakhapatnam. One more golden sand beach that you shouldn't miss. The main attraction of this beach is the sunrise and sunset, which it is the most serene sight. A good half hour away from the city of Visakhapatnam, this beach is where the peace-seekers and nature-lovers come to.
Don't just sit there, plan your long weekend now. Bon Voyage Travellers!
And if you've already been to one of these hidden gems of the country, share your experience with us in the comments below.
<div class='toc'><ul><li><a href=#How-about-exploring-these-long-weekend-getaways-this-time?><b>How about exploring these long weekend getaways this time?</b></li><p> <a href=#1.-Auli>1. Auli</p><p> <a href=#2.-Khajjiar>2. Khajjiar</p><p> <a href=#3.-Lonar>3. Lonar</p><p> <a href=#4.-Bhandardara>4. Bhandardara</p><p> <a href=#5.-Bhavani-Island>5. Bhavani Island</p><p> <a href=#6.-St.-Mary's-Islands>6. St. Mary's Islands</p><p> <a href=#7.-Yarada-Beach>7. Yarada Beach</p></ul></div>