Brothers, #NoShaveNovember is upon us! That means it's time to put the razors down and break out the beard maintenance kit and get to work. After all, you need to grow it, to flaunt it.
Yes, #NoShaveNovember is celebrated every year during the month of November when men around the world grow a beard and don't shave/trim it for the whole month. It's also called 'Movember' (a play on the words moustache and November) in some parts of the world. While many participate in this event, not many actually know its purpose.
The purpose of #NoShaveNovember or Movember is to raise awareness about multiple men's health issues like testicular cancer, prostate cancer, etc. and the amount of hair that patients lose due to these issues. The idea is not just to let your beard grow unattended for a month but also to donate the money that you'd usually spend on your beard shaving and grooming to various cancer awareness/cancer aid foundations around the world. As you can see, the cause is a noble one and one to partake in, even if you can't grow a beard. So, put down your razors and get bearding!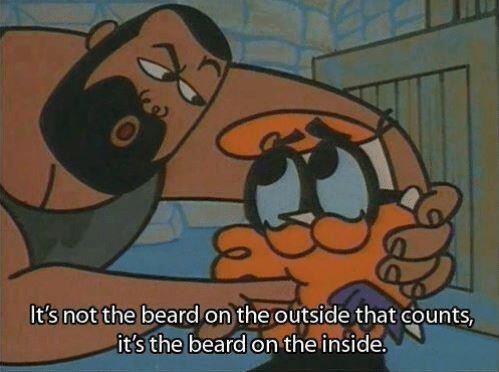 Now, we know not all of us are blessed with glorious facial hair like Action Hank, but we can still grow a pretty amazing beard. Growing a healthy beard is as simple as it gets!
Here are a few tips to help you come out on top of #NoShaveNovember:
1. Patience is the Key to a Lit Beard
You have to be very patient when it comes to growing a healthy beard and mustache. Make sure you let your beard grow out evenly to a certain extent before you even THINK about taking a trimmer near your beard. Also, the beard might occasionally itch and burn but you can resolve that by using the right beard wash.
Growing out an awesome-looking beard requires you to choose a style based on your face and jaw shape:
● If you have a square face, then keep the hair fuller on the chin and less on the sides.
● If you have a round face, keep longer hair on the bottom and shorter on the sides.
● If you have a rectangular face, keep more hair on the sides and less at the bottom.
● If you have an oval face, then you are lucky, because you could go for any style you want
2. Time Your Trimming Properly
We know what you are thinking! Yes, we told you to wait before you decide to trim your beard, however, once your beard grows to a certain extent, you are ready to start trimming. If you are partaking in #NoShaveNovember, then, you can get a clean shave before the month begins, so that you can last the entirety of the event. Grooming your beard through trimming is an essential part of growing it. First things first, you have to get yourself a good quality trimmer.
Now, that you are ready to get beard trimming:
Comb your beard and mustache from top to bottom to sort all the hair in a single, desired direction.
Use the clipper for trimming your beard evenly.
You can start by using a bigger setting on the trimmer and gradually come down to smaller settings.
You can increase the setting as your beard starts growing out.
You can downgrade the settings to clear out more hair from your cheeks and neck to give it a faded look.
To trim your mustache, first, comb all the hair to the sides and start trimming (the setting can be chosen as desired).
Now, comb down upto upper the lip and trim the bits dangling over the lip.
You can use scissors to get a cleaner and more natural look.
After you are done trimming, apply beard oil to prevent drying and itching related problems.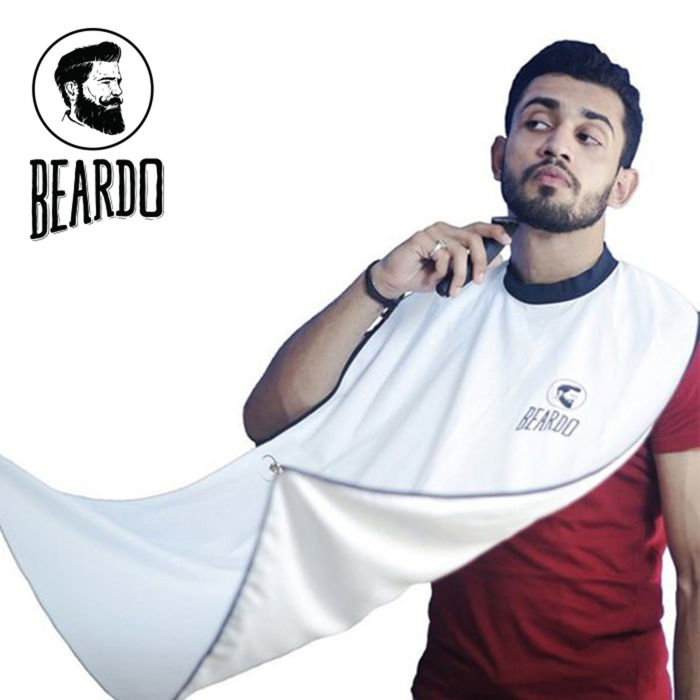 Tip: Use a bib to avoid the hassle of cleaning the discarded hair after you're done trimming.
3. Wash it like You Mean it
Well, this is something you already should know and be doing. If you aren't, then get cleaning! When you are still in the early days of growing a beard, letting dirt and food get trapped in the beard will cause itchiness and infection.
Don't forget to use a beard wash and scrub your beard a few times a week, followed by gentle patting and drying. Don't be too harsh while rubbing your beard dry to prevent split ends.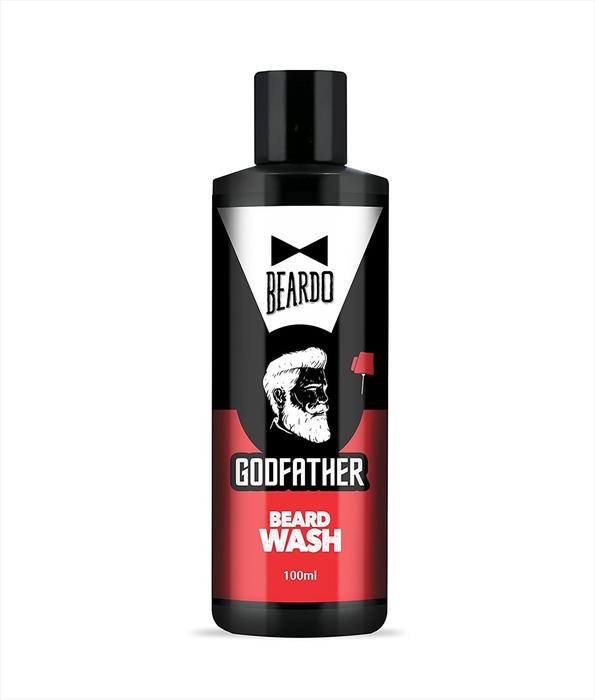 Tip: Try the Beardo Godfather Beard Wash which has ingredients like glycerin, along with avocado, argan oil, and castor oil for proper nourishment, deep cleansing, detoxification and hair growth.
4. Oil Your Mane for Extra Nourishment
Nourish your beard to promote a healthy growth. Use a beard oil regularly to keep your beard smooth, soft and shiny. Applying oil regularly also prevents any sort of itchiness and stimulates growth.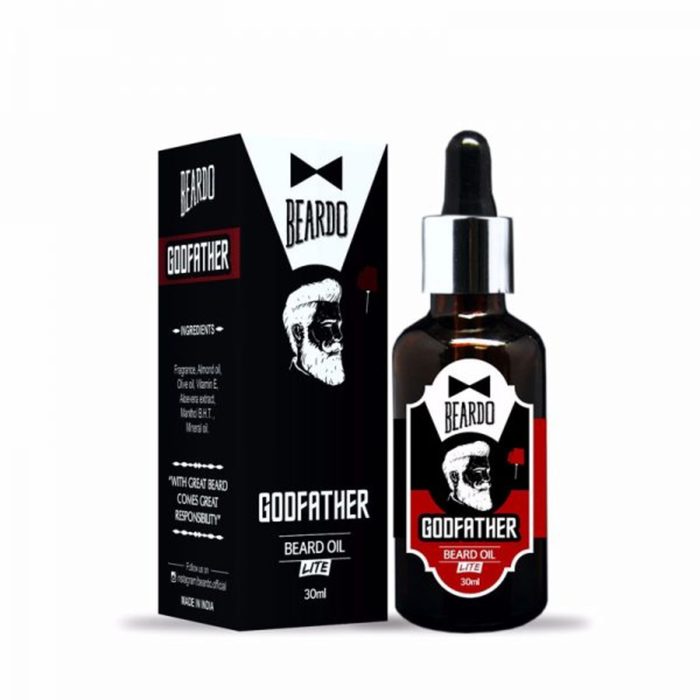 Tip: Try the Godfather Beard Oil from Beardo that comes contains olive oil, almond oil and aloe vera which smoothes and conditions skin while reducing inflammation!
Choose the Beardo Godfather Beard oil which has almond, olive, and aloe vera oil for moisturization and conditioning. These essential oils also help in reducing inflammation & dryness and makes the skin smooth & soft.
Here's how to properly apply beard oil:
Apply the oil once every day, right after shower
The warm shower opens up your pores allowing the oil to get absorbed deeper
Dry your beard with a soft towel gently before applying the beard oil
Use 3-4 drops for beards which are smaller in size
Use 7-8 drops if you have a longer beard.
5. How to Train Your Beard
Hey if dragons can be trained, why not beards?
In order to avoid hair outgrowths in several directions, comb your beard every day to promote growth in a single downward direction.
Here's how to properly comb your hair:
Remember the thicker teeth are for combing your beard and
The narrower ones are for combing the mustache.
Hold the comb gently so that the teeth are facing up
Comb your beard in the upward direction
If you hit a snag, gently pull it out
Comb your beard in layers and use your hands to get the desired shape.
Finally, use a beard wax or balm to condition and style your beard.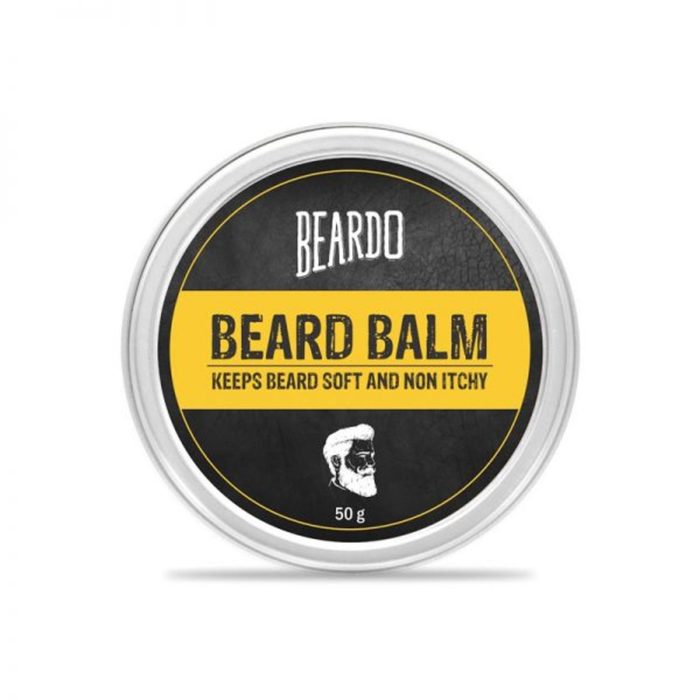 Tip: Buy a beard wax/balm that comes with Almond Oil, Beeswax, Shea Butter and Vitamin E. It reduces inflammation while softening and moisturizing the skin and preventing infection.
6. Maintaining the Mooch
Growing a mustache is as important as growing a healthy beard. Be it a simple mustache or a twirled one. Use scissors to keep your mooch on point from all directions and use a mustache wax to get the desired sculpt.
Ever wondered how to get the sculpted mustache look using wax? Here's how:
Take out some mustache wax from the container using your thumb and fingers
Rub your fingers and proceed to apply from the center of your mustache to either side
Move your fingers towards either tip of the 'stache to get the sculpted look
7. Balance Your Intake of Proteins and Vitamins
You have to consume a balanced diet complete with protein, fat and Vitamin Bs (B3, B5, and B9). Include lean meats, milk, eggs, and green leafy vegetables in your diet.
Not only beard growth and maintenance, Beardo also has a great line of charcoal skincare products like peel off mask, face scrub, face and body wash. These charcoal products remove dirt & toxins while exfoliating your skin and providing long-lasting fragrance. The peel-off mask also removes black and whiteheads while the face wash controls the growth of acne and pimples.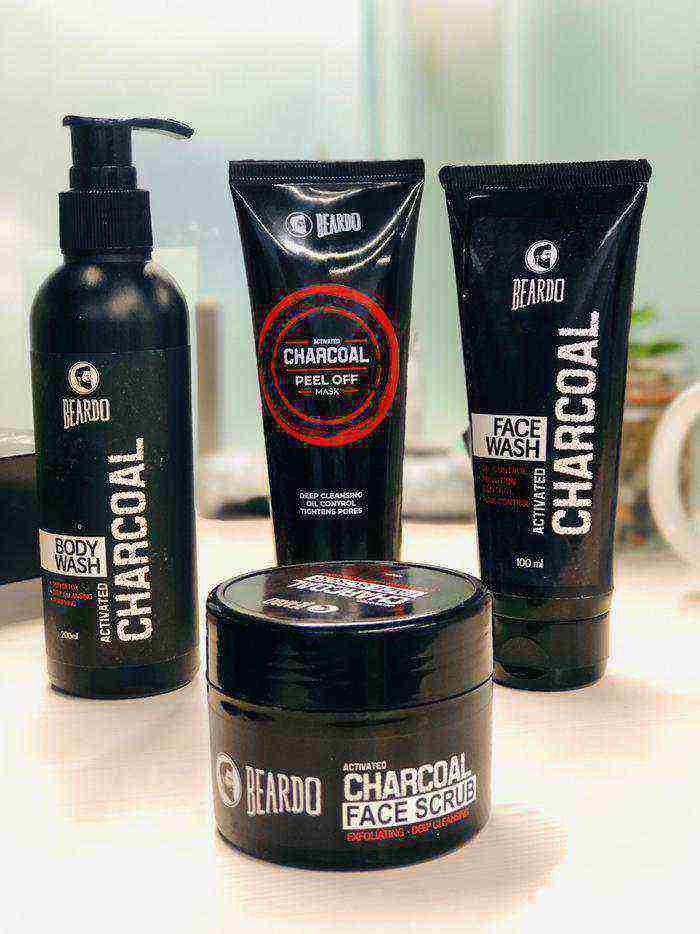 To get the best deals and avail the latest offers on Beardo products subscribe to GrabOn.
May the force be with you this #NoShaveNovember!
Image courtesy:
Beardo
Google Images
<div class='toc'><ul><li><a href=#Here-are-a-few-tips-to-help-you-come-out-on-top-of-#NoShaveNovember:><b>Here are a few tips to help you come out on top of #NoShaveNovember:</b></li><p> <a href=#May-the-force-be-with-you-this-#NoShaveNovember!>May the force be with you this #NoShaveNovember!</p></ul></div>