The city's dirty air is making you dull, both on the inside as well as the outside. Your hair and skin are proof of that. At least that is the case with me. Isn't it the same with you guys? It is high time that you start taking care of your skin and hair from now on, before the winter sets in. The most common mistake that we all tend to make, winter or not, is taking least care of our feet. Don't forget, of all the parts of your body, your feet work the hardest. And what it results in is awful cracks, darkened and hardened skin and completely dry feet. What can you do in such a situation? Start taking care of your feet on a regular basis. Here is a do-it-yourself pedicure-at-home tips that would help you have a happy feet. After all, it is your feet that take you places, if not the brains! You need some commonplace items for feet care at home. And if you don't have these, you can easily place an online order on the items required for pedicure.
How to give yourself a pedicure at home
Pampering your feet need not always require you to go visit a salon and spend loads of money on what you can manage at home. Here are a few DIY tips on how to give yourself a pedicure at home. And believe me, all of these tips are easy. They don't take much of your time if followed on a regular basis. And by regular, I do not mean that you need to do it every day. At least once in two weeks would be helpful.
1.Take some cotton, dab it with some good nail remover and do away with the nail paint. If it is a dark color, it may not go off at once. You will have to wipe it a second time with a fresh swab of cotton and a bit of remover.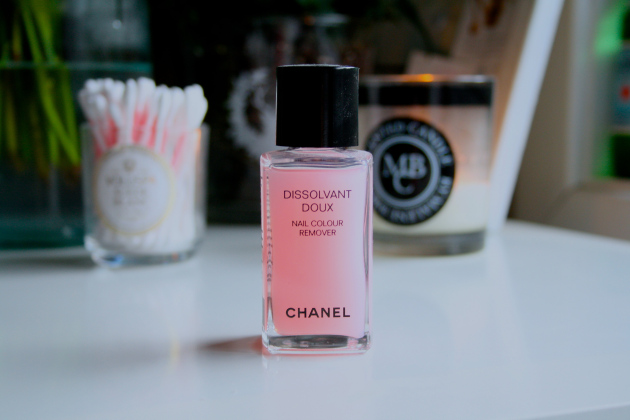 2.Take a bucket full of hot water, add essential oils, a handful of salt, olive oil and a few drops of shampoo into it. Soak your feet in this water for 20 to 30 minutes. Rub your feet with your fingers or a soft cloth in between and soak again.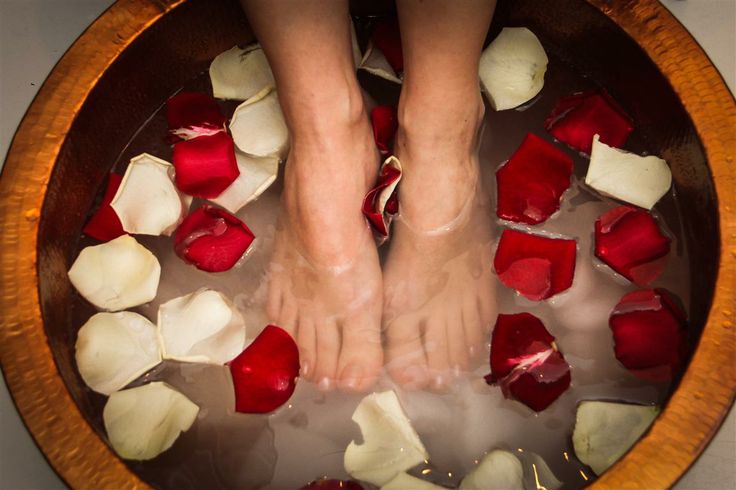 3.Once the water cools down to almost normal, pat your feet dry with a towel. Apply a cuticle cream at the base of your nails. Let it sit for some time, which softens the skin, thereby making it easier for you to remove the dead skin cells. Once the skin softens, start cleaning your feet using your hands. Then add a bit of cleaning agent, may be a foot cleanser or shampoo and lather well. Use a pumice stone or a foot file to clean the feet. This will do away with the dead skin and calluses. Don't rub too hard though. That might actually damage your skin.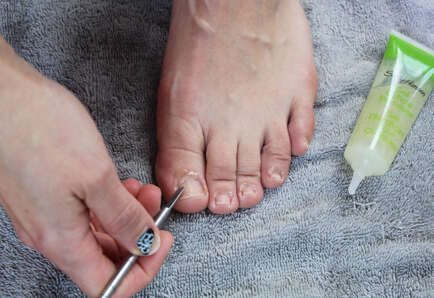 4.Wash off and apply a scrub (homemade or store bought). Massage your feet well with this and let it stay for a few minutes. Once it starts drying, pat on some water and give a gentle massage once again. Lastly, wash off the scrub.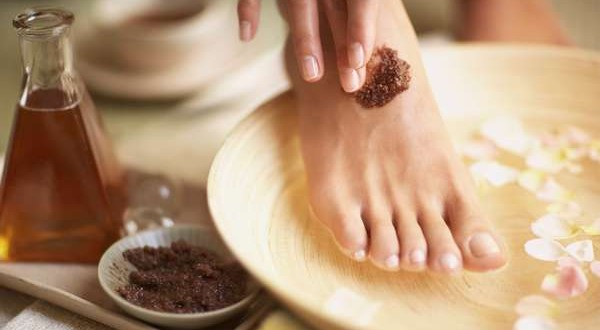 5.Now, use a cuticle pusher to push off the cuticle, the skin at the base of the nails. Don't push it too hard nor should you cut your cuticles ever. Removal of the cuticles facilitates nail growth. Apply a bit more of the cuticle cream, massage well and wash off. Follow this fifth step of do-it-yourself pedicure at home very carefully so that you do not end up hurting yourself in the process.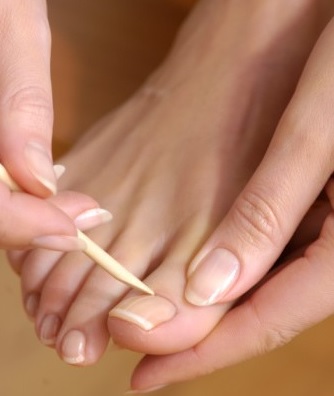 6.The next step towards getting a do it yourself pedicure at home is to apply a moisturizer onto the cleansed and washed feet. This is like the ultimate step to feet rejuvenation. It is not necessary to apply a store-bought cream. You can simply apply coconut oil on your feet then or mix together oils, glycerin and petroleum jelly for extra moisture.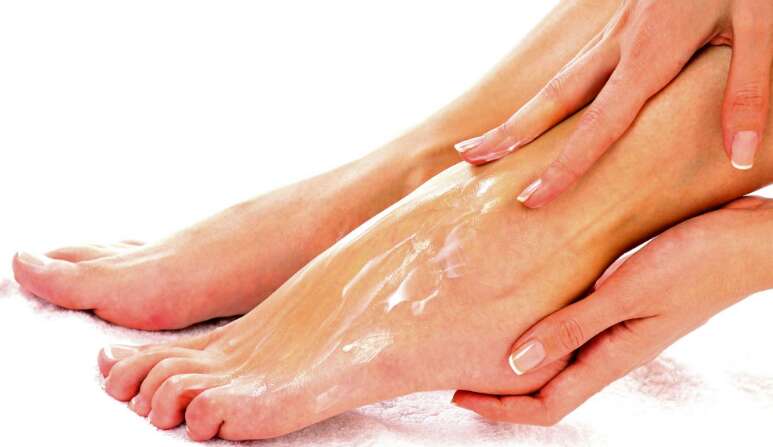 7.Clip, shape and buff your nails after the cleansing is done. Usually, you are advised to clip the nails before soaking your feet. But, I do it the opposite way. The warm water softens the nails, making it easier to clip them. Apply a base coat, your choice of nail color and top coat and you are done with the formula of a soothing do it yourself pedicure at home!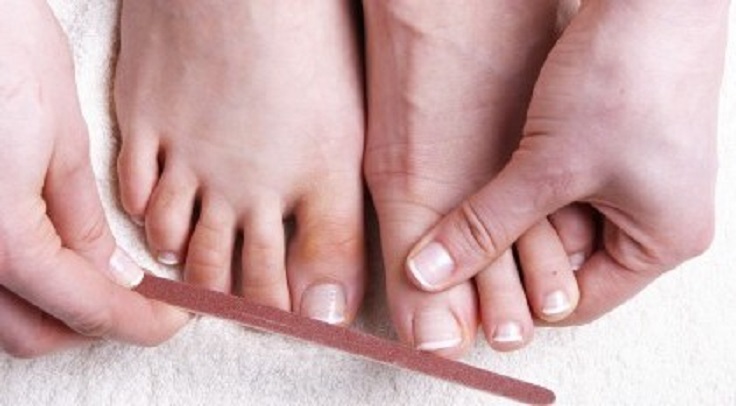 Prepare feet soak for pedicure
Preparing a revitalizing feet soak takes only a few minutes. You need:
1)A tub of hot water
2)Rock salt or any other kind of salt
3)Essential oils (any or as per your preference)
4)Shampoo or any other cleansing and lathering agent
Add all of these ingredients in the hot water tub. Throw in a handful of flowers or flower petals like that of rose for beautification and aromatherapy. This can work as a stress buster.
DIY foot scrub for pedicure
To prepare a foot scrub for easy pedicure with the most common kitchen ingredients, you require:
A.Sugar or brown sugar
B.Oat meal
C.Honey
D.Coconut or olive oil
Mix all of these ingredients well. If it becomes too dry, add some water and massage your feet for scrubbing. Scrub well and thoroughly but don't be too harsh on your feet. Let the soak do its magic.
Few extra pedicure tips
Here are a few extra do it yourself pedicure at hometips. And rather than being considered as a complex pedicure procedure, I would like to consider these as feet care tips, which take only a few minutes.
Wash your feet everyday
Remove nail polish every week
Apply oils and creams regularly
This is how you can go on with a session of do it yourself pedicure at home to have super soft feet, no cracked heels, no sunburn or smelly feet. A well groomed pair of feet adds to your well being and look as well. When you soak your feet in the above-mentioned soak, all the miles your feet have traversed are gone. Your feet feel younger and fresher, and you, calmer than ever. That is why you should take a little time out from your busy lives to look after your feet. After all, they are the ones that will take you to your goals. Shower some love on your feet and see how it loves you back :)
Image Courtesy:
Cool Nail Ideas
ETC Beauty
Pinterest
Babble
A Beauty Club
Pharm line
RD
Top inspired