In today's times, going out is equivalent to subtracting five years from the life of your skin. The pollution kills your skin by the second and the untiring sun is always beating down on you. You don't have time to replenish your skin but if you don't, it starts showing within a few days. We just keep scratching our heads thinking about ways to make our skin better. Did you ever think of Red wine? Why not?
Red wine is sacred and let no one tell you any different. Right from Biblical narratives to marriages, red wine has a rich place in history. It definitely has great nutritional and health benefits when you drink it. How about the skin benefits of red wine though?
Red wine for skin? Yes, it is good for skin and for your hair as well. It contains lots of tannins and antioxidants, which are good for your skin. Red wine helps fight skin ageing problems by restoring collagen and suppleness of the skin. It also helps remove dead skin cells and free radicals that can be damaging to the skin. Once you start infusing red wine in your facial scrubs and masks, you will easily be able to find the skin benefits of red wine. So, here's few DIY recipes that can be easily done at home without a problem to get beautiful, youthful skin. You might also want to check out some of the best deals at the online beauty store here on our website, GrabOn.
Here's how your skin can benefit from red wine
To add that healthy glow to your skin, infuse these DIY face packs with red wine. The normal face packs that you might have been using for a facial at home can be improved with an addition of red wine. It will impart a healthy glow to the skin. You will feel younger, fresher and more confident about yourself.
For an immediate glow
For this, you will need strawberry and red wine. Take one or two medium strawberries, clean them and cut into small pieces. Mash the pieces and mix with few spoons of red wine. Check the consistency so that it can be applied on the skin. It shouldn't be too runny or too dry. Cleanse your face, steam and go for this wine facial. Apply it all over your face, neck, hands or whichever part of the skin you need to be affected by it. Let it stay for 15 to 20 minutes. Once it starts drying, wash off with normal water.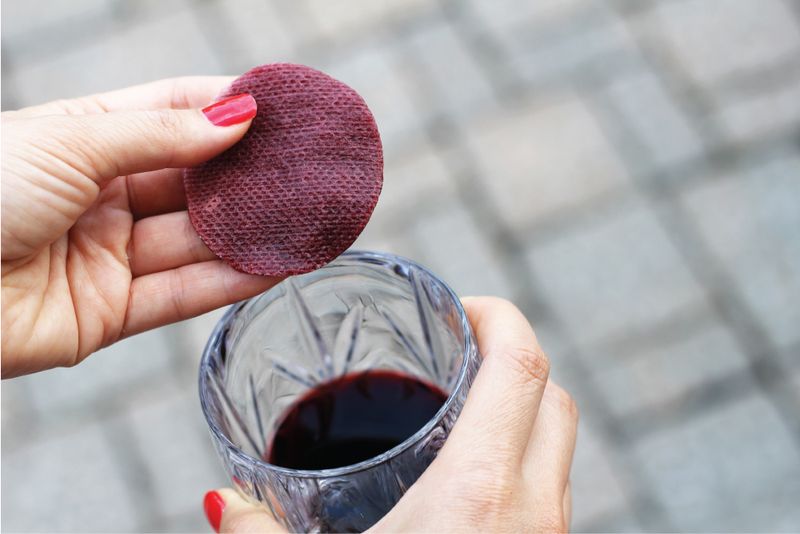 For exfoliation
To prepare this pack, you will require masoor dal, turmeric and red wine. Soak the dal overnight and grind it in a mixer. There is no need to add water while grinding it. Transfer it in a bowl, add a pinch of turmeric and a few spoons of red wine. Apply this mixture on your cleansed face and scrub for a few minutes. Then, let it stay for 15 to 20 minutes. When it dries off, apply a bit of water and scrub for 2 to 3 minutes and then, wash it off with normal water. The mixture can be kept in the refrigerator for 2 to 3 days. So, you can reuse it later or have your family use it.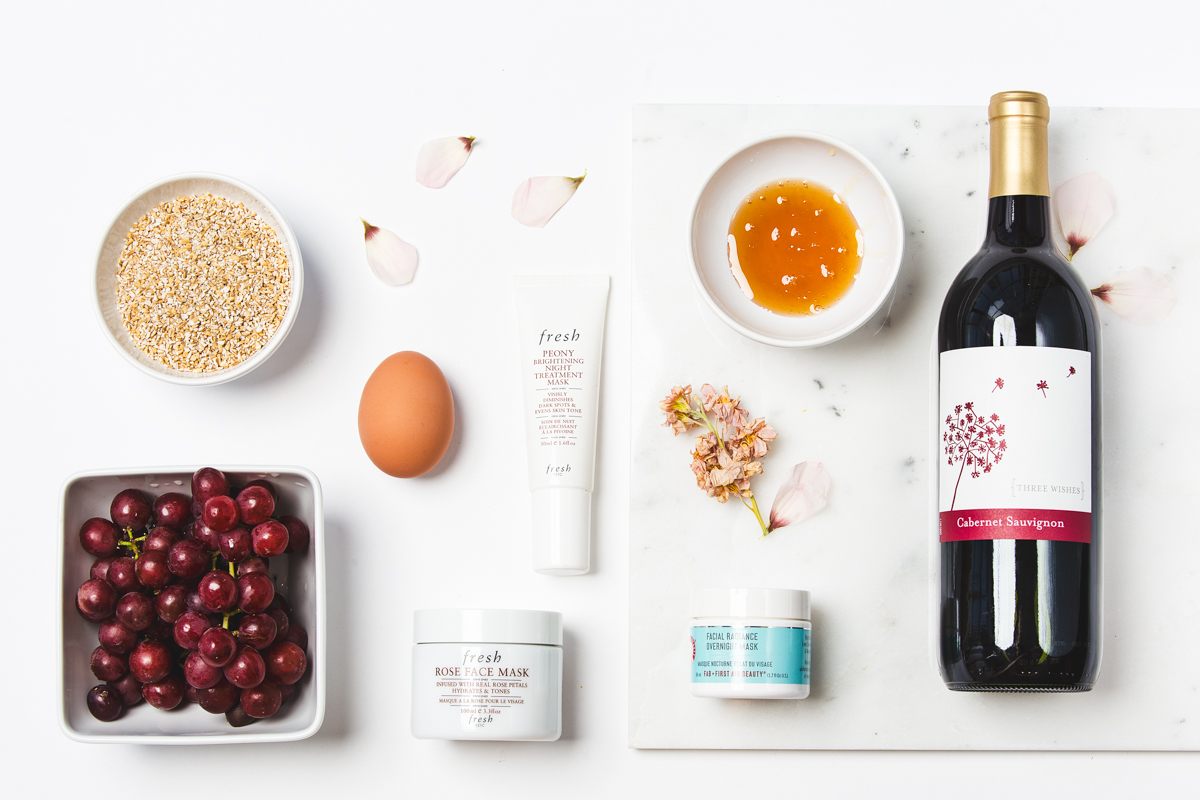 For banishing acne
Red wine, just like any other wine, contains lots of amino acids, AHAs and anti-inflammatory attributes. This helps deal with acne and other kinds of breakouts of the skin. To prepare this pack, you will require organic honey or honey, Aloe Vera gel, kelp powder and red wine. Half a tablespoon of Aloe gel, 1 tablespoon of honey and 1 tablespoon of Kelp powder needs to be mixed together with 2 tablespoons of red wine. Apply this paste all over the face and keep it on for 10 minutes. Then, wash it off with lukewarm water.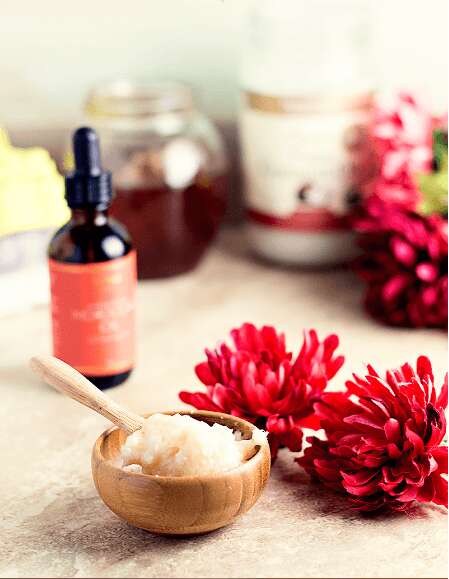 These are only a few of the face packs that improve your skin. There are a lot many. But, besides the skin benefits of red wine, it can be good for your hair as well.
Here Are Some Of The Health Benefits Of Red Wine (When Consumed In Moderation):
Helps Your Heart- Red Wine has high antioxidants which prevent cholesterol buildup
Helps Fight Types II diabetes due to polyphenols
Helps fight cancer due to the presence of resveratrol
Resveratrol also helps low cholesterol and lowers it
Lowers blood pressure and might help prevent a heart stroke
Help reduce stress (at mild levels)
Helps promote healthy functioning of the liver
Helps prevent Alzheimer's and Parkinson's Disease
Reduces risk of cataracts
Using Red Wine For Hair
There are various ways to use red wine for hair.
Intake of red wine can help improve your hair as well since it helps in blood circulation.
Wash your hair with red wine. However, remember to use it only when your hair is clean. It helps wash away dead cells, helps in the growth of hair and prevents dandruff.
Add red wine in any kind of packs for your hair. Apply it as you do and wash off to have a lovely shining tress. It also helps you make your hair thick.
If you are wondering how there can be any skin and hair benefits of red wine, especially since alcohol is considered to be bad for hair, then why don't you try these recipes! Anything in excess is bad, just like wine. Wine in controlled amounts can actually do wonders for your health, skin and hair. Let us know your feedback on how these face packs help you. And if you have any other face pack recipes in mind, share it with us!
Image Courtesy:
Webecoist.momtastic
The Chriselle Factor
Hairspray and Highheels