How many of us do not remember Jai wooing "Meow" Aditi with Jaane Tu Ya Jaane Na at the airport? Or Raj's sweet gesture of sending his talisman to Priya as a last-ditch desperate attempt to reconcile at the airport in Chalte Chalte. In any case, airports have a special place in the hearts of us Indians. After all, they are literal floodgates of human emotions. Be it heavy hearted tear-filled farewells to loved ones, or joyous reunions, or exhausting security screening, or the sheer joy of getting there in the nick of time; airports are a real-life embodiment of the Emoji movie.
The best part about India and airports is that no longer are they dank musty places where you feel more like a prisoner than a traveler as is portrayed in the Terminal. In fact, India boasts of some of the best airports in the world.
Here is a list of airport terminals in India which makes flying a world-class adventure:
1. Terminal 3 (T3) – Indira Gandhi International Airport, Delhi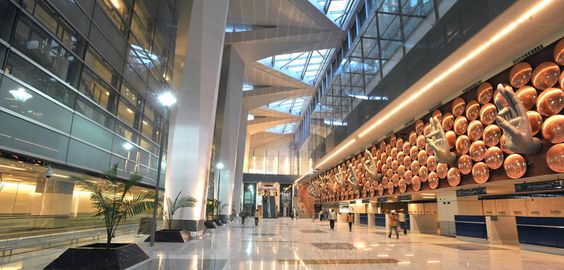 Propriety: Airports Authority of India
Current Capacity: 70 million passengers
2017-2018 Traffic: 65.7 million passengers
IATA Code: DEL
Terminals: 1A, 1B, 1C, 1D, 2, 3, 4, 5, & 6
Accolades:
Skytrax World Airport Awards 2015 -The Best Airport in Central Asia/India
Airports Council International "Best Airport" award (2015 & 2017)
Carbon Neutral Accreditation by ACI
Ranking: 1st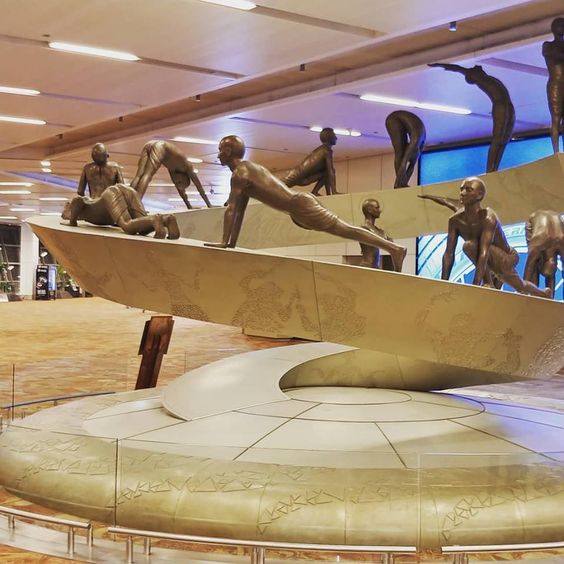 India's capital city was the obvious choice for its crown jewel amongst its airports. Being the world's busiest airport for the Airbus A320 it is known for being South Asia's largest aviation hub. Its Terminal 3 is an artistic marvel adorned with bronze statues of the Sun God, Hasta Mudras (hand gestures) and more. It also boasts of 168 check-in counters, 78 aerobridges at 48 contact stands, 54 parking bays, 15 X-ray screening areas, nearly a 100 immigration counters to enable faster processing of passengers. Additionally, it is a shopper's paradise with countless duty-free stores.
2. Terminal 2 (T2) – Chhatrapati Shivaji International Airport, Mumbai (formerly known as Sahar International Airport)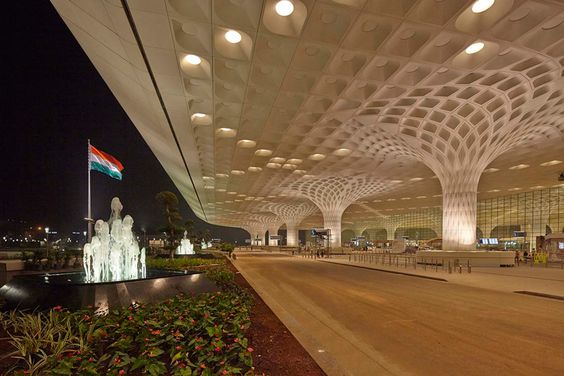 Propriety: Airports Authority of India & GVK Industries Ltd
Current Capacity: 45 million passengers
2017-2018 Traffic: 48.5 million passengers
IATA Code: BOM
Terminals: T1 & T2
Accolades:
World's Best Airport" at Airport Service Quality Awards 2017 by ACI
"Best Airport in India and Central Asia" award at the Skytrax 2016 World Airport Award
Ranking: 2nd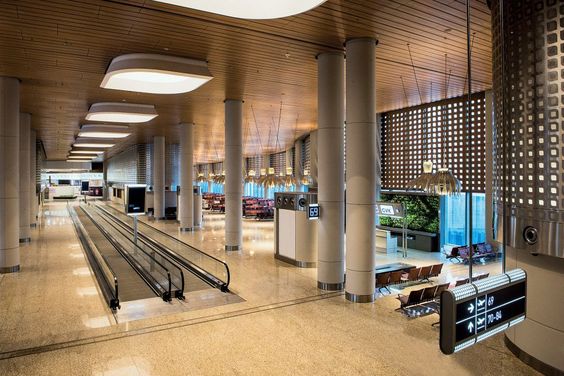 Obviously, this metropolitan and architectural spectacle deserves a special mention in the list of India's best airports. Previously Mumbai airports were divided into the CST Domestic Airport and the Sahar International Airport. But both were eventually combined into what is today known as the Chhatrapati Shivaji International Airport which hosts both domestic (Terminal 1) and international flights (Terminal 2). The GVK Lounge is a premier waiting lounge designed for First & Business Class fliers with special library, conference areas, fine dining eateries, spa, bar, shower and relaxation areas, smoking zones and concierge services.
3. Terminal 1 (T1) – Kempegowda International Airport, Bengaluru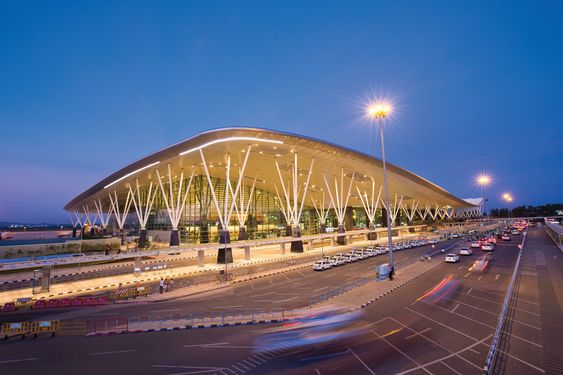 Propriety: Fairfax India Holdings Corp, Siemens Project Ventures, Airports Authority Of India, KSIIDC
Current Capacity: 20 million passengers
2017-2018 Traffic: 26.9 million passengers
IATA Code: BLR
Terminals: Terminal 1 (Terminal 2 under construction)
Ranking: 3rd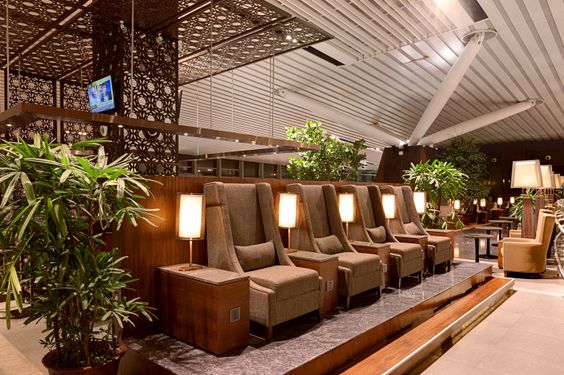 Named after the city's founder, Bengaluru's Kempegowda International Airport is India's 3rd busiest airport despite having only a single runway and passenger terminal. It is Karnataka's first solar-powered airport. The Plaza Premium Lounge is a paid (minimum Rs 1000 entrance fee) premium lounge where travelers can rest during layovers with fully functional shower bays, relaxing spas, and luxury restaurants for replenishing the hungry and a wide selection of beverages.
4. Chennai International Airport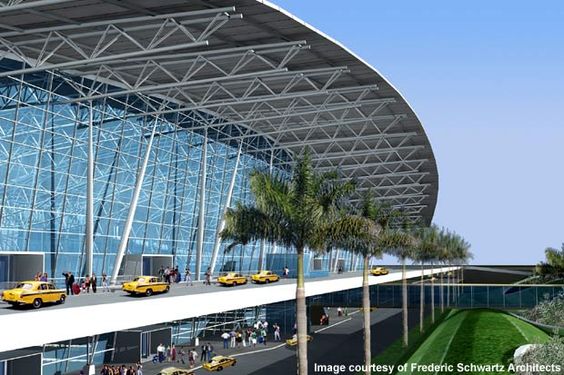 Propriety: Airports Authority Of India
Current Capacity: 23 million passengers
2017-2018 Traffic: 20.4 million passengers
IATA Code: MAA
Terminals: Terminal 1, Terminal 2 (Cargo), Terminal 3 (Arrivals), Terminal 4 (Departures)
Ranking: 4th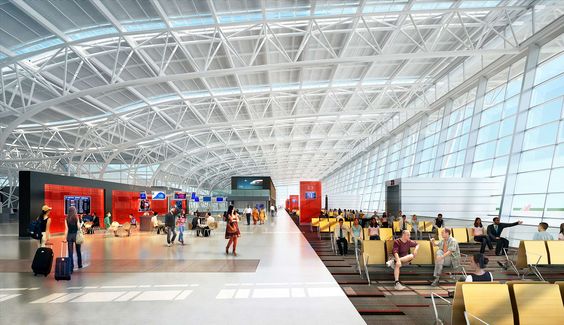 Standing since 1910, the Madras/ Chennai International Airport is one of the country's first airports to have been constructed. It boasts of several duty-free stores which make it a shopper's delight along with numerous famous eateries for passengers in need of a quick bite.
5. Netaji Subhas Chandra Bose International Airport, Kolkata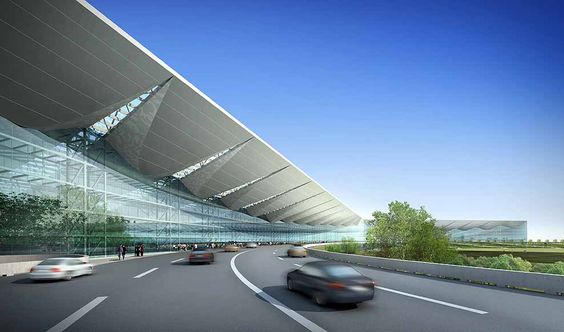 Propriety: Airports Authority Of India
Current Capacity: 26 million passengers
2017-2018 Traffic: 19.9 million passengers
IATA Code: CCU
Terminals: Single Terminal (Old Domestic & International Terminals)
Ranking: 5th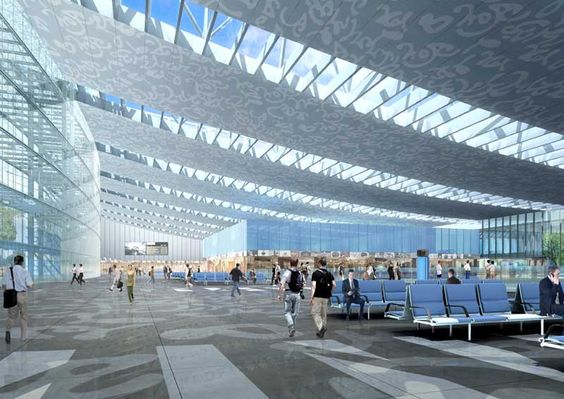 Located in the bustling city of Kolkata, India's trade hub; the Netaji Subhas Chandra Bose International Airport is the fifth most busy airport in the nation. Fun fact, due to its location in the Northeastern region of India, it also serves Chinese and Bhutanese passengers. After a huge renovation project in 2000, this airport's capacity was considerably increased to make it the domestic marvel it is today. Currently, the airport is undergoing renovation projects with 1 of the 2 proposed stages already completed with the runway expansion and stage 2 due to begin soon. There is a proposed 18-foot bronze statue of its namesake " Netaji Subhas Chandra Bose" to be featured in the terminal.
6. Rajiv Gandhi International Airport, Hyderabad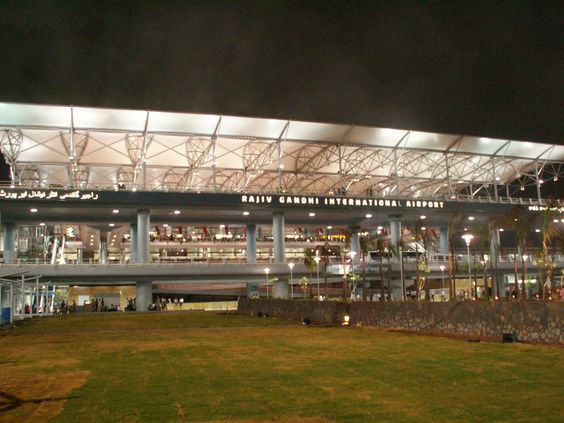 Propriety: GMR Hyderabad International Airport Ltd (GHIAL)
Current Capacity: 12 million passengers
2017-2018 Traffic: 18 million passengers
IATA Code: HYD
Terminals: Single Terminal
Ranking: 6th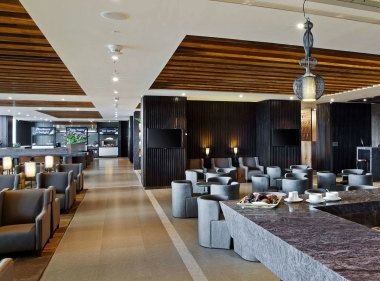 Replacing Hyderabad's Begumpet Airport, the brand new Shamshabad airport was unveiled in 2008 and named to honor the former Prime Minister of India i.e. Rajiv Gandhi. With 2 terminals,
One for passengers and the other for cargo and two runways; the airport also serves as a focus city for Air India and Indigo. RGIA houses 3 VIP lounges and an airport village pre-security as a meeting zone for passengers arriving and departing and their families. This freshly developed airport also boasts of an in-house art gallery of internationally acclaimed artists.
Which Is The Most Busiest Airport In India?
Below is a graphical representation of the busiest airports in India with respect to passenger traffic: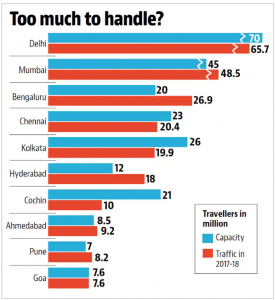 Credits: Hindustan Times
So as is clear, Delhi's Indira Gandhi International Airport is the busiest airport in India in terms of air passenger traffic. It seizes the throne almost unequivocally with the airport handling nearly 70 million passengers a year. But this was not always the case. Up until 2014, the crown for being the busiest of Indian airports was held by the Mumbai Airport.
As industry and travel sectors continuing to boom, Airbus has forecasted an 11% growth in air traffic. It will be interesting to see how these Indian airports handle the increase in passenger traffic with nearly almost all of them operating above capacity as of present.
Image Credits:
Pinterest
Hindustan Times