Good food, Beautiful Music, loving family, funny friends…Isn't this the good stuff life is made of? Well, we all enjoy a good meal and love to experiment with different flavors, varieties and spices.
Healthy Eating
It is also important to eat healthy to live a happy and good life! But, if you think that eating healthy means splurging like crazy on protein shakes, supplements, exotic fruits and kilos & kilos of vegetables, then we would like to show you a better way!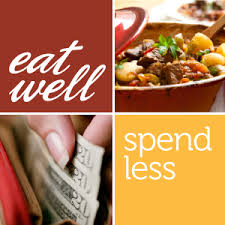 You can always eat to your heart's content ( not in the eat-till-you-burst-way), but enjoy good meals thrice a day without spending too much money. All it takes is clever planning, smart allocation of funds and choosing the right foods to get you going!
Grabon brings to you fun, practical and cool tips to get you going on a healthy lifestyle and great food on a medium budget! Here we go:
There's Nothing like home: I have already said this in my earlier blog and repeat myself again! The best thing that could happen to you is eating three, well-cooked meals from home. Rather than relying on takeaways and parcels from eateries, it would be nice for your pocket and health to rely on home cooked meals.
Embrace the seasonal offers; Each season brings with it special, hard-to- find- in- other- times produce like vegetables and fruits. Come summers, gorge on delicious mangoes which might cost a bomb other times in the year. Dig into delicious watermelons which are fat-free, healthy and can be turned into juice, salad and toppings for your desert! Buy vegetables which are specific to the season and can be bought in a bigger quantity at lesser the price. For eg: Enjoy variations of cauliflowers in form of spicy curries, snacks and soup in the winter season.
Shopping at the local farmer's market: This is perhaps one of the best ways to buy fresh, quality and good vegetables, fruits, meats at low prices! We know you are used to shopping in the air-conditioned aisles of your mega supermarkets which charge you double for the fancy-packaged veggies and fruits. But, hey, the veggies and fruits at farmer's market is much fresher and cheaper. Plus, you would be encouraging the business run by local farmers and help them grow financially. Win-win situation for all?
Go easy on the meat: This might not go down well with hard core meat lovers! But, honestly, meat-based foods and raw meat costs quite a bit and is not good to be partaken on a daily basis. Instead, you could limit the meat-based dishes to 2 times a week and enjoy a vegetarian diet on the other days. Saves you from health problems, goes easy on the wallet and keeps you happy!
Buying in bulk: You could buy items like dals, pulses, rice, potatoes, onions and spices on a bulk basis. Buy them at the local general store to keep the bills low and at the same time get more stuff at low prices.
Hope these tips help you keep your wallet thick with notes and trims the extra inches off the waist!
Read More:
Lose Weight, Save Money: Too good to be true?
Why is Saving Money So Tough?
Want to Save Money? Wear High Heels while Shopping
5 Small Saving Tips that Add up to Big Money
6 Easy Tips to Save Money on Your Kids Uniforms