"The greatest wealth is health" – Virgil
Gaining a healthy body means you have an ability to bring out the best in your life, meaning you can take care of your best to improve your wealth.
Your physical fitness will not only bring sheer happiness, but you got to get beyond the happiness — unleashes self-confidence. Hence, it's said why a healthy lifestyle has got paramount of importance.
Top 8 Ways Money Saving Tips is always a bonus
Looking to have healthy lifestyle by eating healthy? This doesn't mean you always need to buy hefty priced food. Just making a few nutritional choices and small changes in your diet plan, and get GrabOn saving coupons — you will find eating healthy while saving money is a piece of cake. Follow these tips to eat healthy without breaking the bank.
1. Create Monthly Budget
Nip overspending and skip unwanted things from your shopping cart. This is possible if you create a monthly grocery list sticking to your budget. Make smarter decisions before you create and balance your budget. The listed below points could help you out in exploring healthy ways to eat well.
2. Know What's in Season
The veggies and fruits that are available in a particular season are much cheaper than off-seasonal stuff. So, buy seasonal fruits and vegetables at must low prices. Also ensure to get them from right sources like EasyMandi. BigBasket, myeMart and PayLessBazaar. If you'd like to shop offline then make sure you rely on the places that are close at hand and offer groceries online free delivery option. For example, if your place is just 2 minutes walk to reach your local farmer's market or seasonal produce, opt them rather than relying on online stores or supermarkets.
3. Frozen vegetables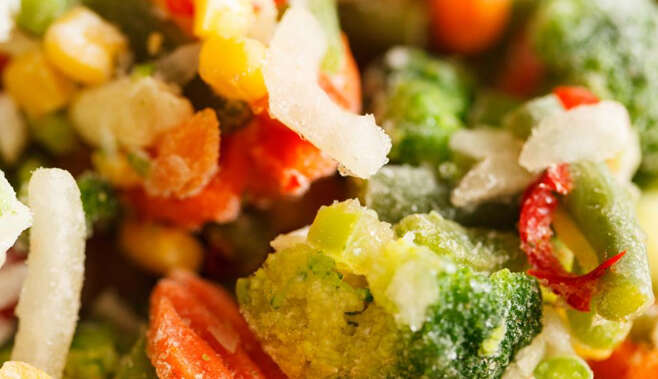 Do you know what makes a complete protein? It's a plate of rice with a green veggie and beans. You can afford this meal at quite cheaper price than any fast food. If you are one of those who cannot afford fresh veggies then go with the frozen veggies like broccoli, spinach, corn, peas and so much more. Moreover if you shop for vegetables and fruits that are out of season it may cost you a bomb in long run. But did you know they can be easily available at affordable prices when bought in the canned or frozen form?
4. Play it Safe
With the rising cost of groceries, home-made meals would considerably be more than the restaurant food or unlimited buffer offer. We would all love to eat healthy without compromising the budget plan. It's a time to play safe i.e. eating healthy while saving big bucks. Whether or not you wish to buy bunch broccoli, gallon of fruit juice, pack of strawberries, peanuts and cashews at less price – with GrabOn you find something for your every shopping need.
5. Vibrant Colored Fruits and Veggies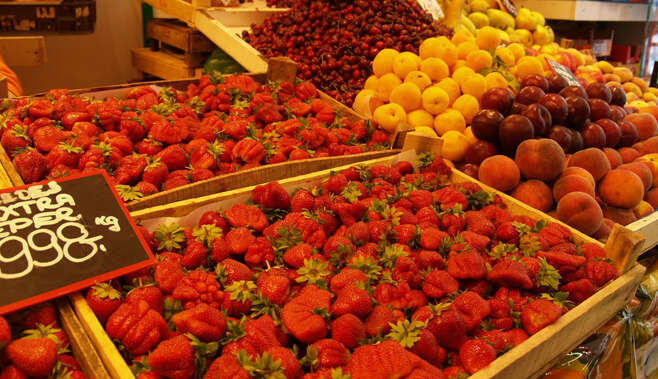 According to researches conducted so far on health – the more vibrant color the fruits and vegetables are the more health benefits one could get having them. Most people don't know that the bright colored vegetables and fruits indicate nutrients and antioxidants like beta-carotene, vitamins, proteins and so much more. So add colorful vegetables into your grocery shopping cart.
6. Incorporate Your Leftovers
Why don't you double or triple up recipe ingredients or extra food that could blend a soup with leftovers? Yes leftover fruit or vegetable is perfect for baking or smoothies. This will not only add extra portion of your meal but also brings new taste. So, incorporate leftovers into your next meal without letting them go waste.
7. Buy in Bulk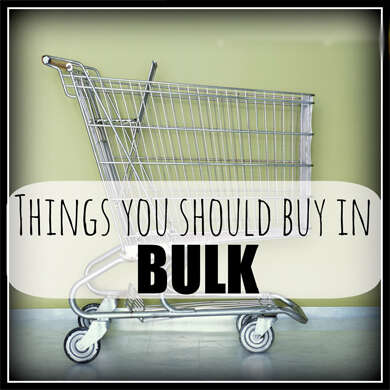 For those who love to save big bucks on grocery items, buying in bulk could be an irresistible option, this opens the door to get things that one needs eventually anyway at a lower price. If you're shopping for food online then make sure to check out the best of the best groceries in India or pick the right online supermarket in India that help you save big on your grocery shopping cart. However, you should pay attention to certain things – how and where to buy in bulk, how-to grab a good deal, and strategically way to eating food before it perishes.
8. Eat Real Food
If time and convenience is an issue, you can rely on eateries and fast food chains. Eat real food by educating yourself on what you are eating. Before buying prepared food, give a quick review of nutritional information and ingredients used in the ready-to-eat food. As said earlier – the brighter the food color, the more nutrients it has, and consequently the smarter the choice will be.