Do you have a friend whose birthday is coming up? Wondering what to gift the person who stood by you in everything? Or just feel like giving your friend something that conveys how much they mean to you. I am talking about your best friend here. Well, we have curated a list of 39 exceptionally amazing gift ideas for friends, especially the best ones. This also includes gifts for friends that are homemade too. You can give any of these to your crazy pal and further strengthen your bond.
You can also check out Gift ideas for other occasions here.
Best friends are special. They are the ones who know all of your deep, dark secrets, who make fun of you and bring your goofy side out. Your best friend knows how to make you smile, get you out of a seriously bad mood, and are with you through your difficult times. They are the best part of your life and that is why they are prefixed with best. So, your gift, too, should be the 'best', something that makes them realize their significance in your life. You know your best friend better than anyone else, so you can easily pick a perfect gift from the list that is best suited for your dearest alley.
Before you jump to the list of the best gifts for your friends, there is something that you should consider- the gift of choice!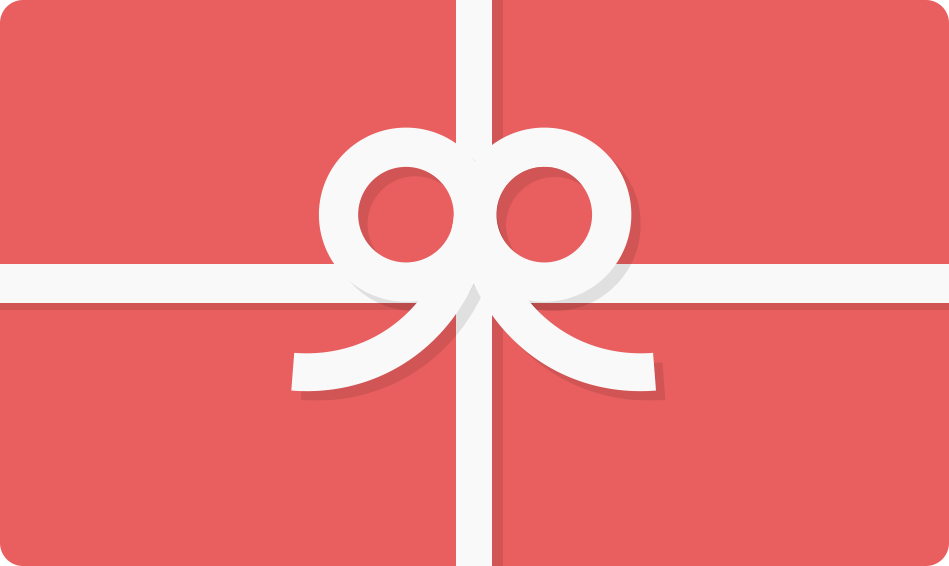 Introducing Gift Cards Offers from GrabOn. You can choose your own denomination from Rs 100 to Rs 10,000 and the type of Gift Card from Entertainment to Music, Fashion, and much more. Choose from top brands like Flipkart, Amazon, Hidesign, and Pantaloons, and get your friends a lovely surprise! And the best part is that they can choose their own gift and you don't have to rack your brains on finding them the perfect gift :)
So, here's the ultimate list of gifts for friends- only the best ones in town!
1. Friendship Lamps- They are in sync just like your friendship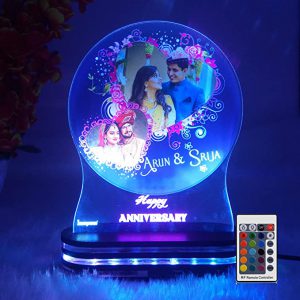 Distances don't matter in friendship. Your best friend is always in sync with you even if they are half a planet away from you. Your best friend just knows when you are in a bad mood even if you put on a happy act. Thus, a gift that exemplifies the bond between the two of you can be the best gift for your friend. What else can be better than a pair of syncing lamps? You can find ample kinds of friendship lamps in the market.
One of our favorites is this lampees Acrylic 3D LED Lamp that comes with digital UV printed photo and design, bright LED light, and color-changing feature, and so makes up for a great gifting idea.
The beauty of these lamps is that when you tap on one, the other will light itself even if it's 10,000 miles apart. Do you think this makes the cut for epic/best gifts for friends? You can use exclusive BigSmall coupons from the GrabOn merchant page to get colorful lamps at low prices.
You can purchase Gift Cards for your friends and surprise them. 
2. Headphone Splitter-Let's hear music together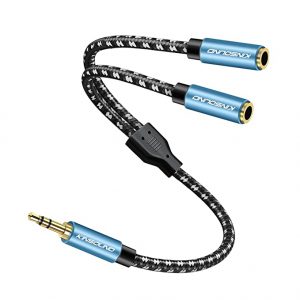 If you and your buddy love listening to music and always fight for the headphones then what else can be a better gift for a best friend than a headphone splitter? Both of you can listen to all of your favorite songs together. Not just that, you can also use it during movie night when you are both watching your favourite flicks. Now isn't that a good gift for your best friend? A gift that is useful to both of you and maybe tops the best friend gift ideas list?
In case the idea appeals to you, one great product to buy would be this Kinsound 3.5 mm Stereo Audio Jack Y Splitter, which is a simple yet effective gadget to share cool music, movies, and games with your best friends. It comes with premium metal housing, nylon-braided shield, and oxygen-free copper wire to ensure higher audio transmission, and works with all sorts of varying devices like MP3 players, laptops, PCs, mobile phones, tablets, and PlayStation.
3. Handmade Card- Filled with your code words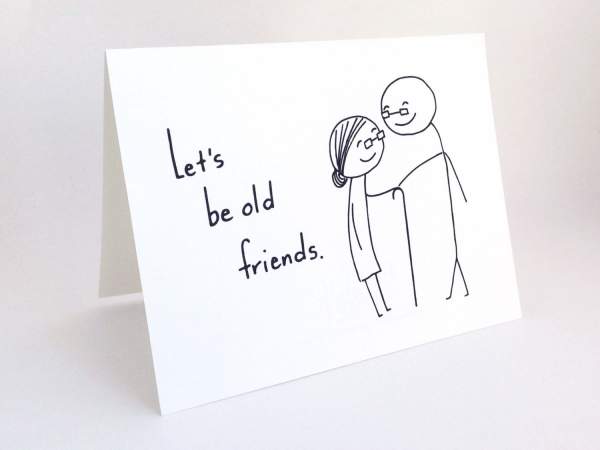 A handmade gift is always considered special and is possibly the best gift for a friend. If your friend is a creative person then nothing else can exhilarate him/her more than a handmade card. It is, in fact, one of the best homemade birthday gift ideas for best friends. You don't need to be an artist, just be yourself and your friend will surely acknowledge the efforts you put in. If nothing else, you can dub your failed attempts at drawing as doodles and both of you can have a good laugh. Furthermore, your silly drawings and the not-so-well-made card can bring a big smile to your friend's face and that is something both of you are going to treasure for a really long time. You can fill the card with all of your inside jokes that only the two of you are going to understand.
4. Mug-Printed with your craziest picture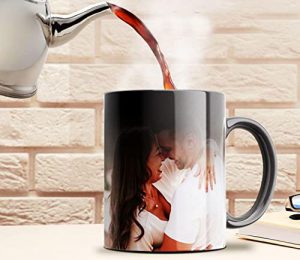 We make tons of memories with our best friends and capturing these can be one of the best birthday gift ideas for your best friend. Crazy moments spent with your dearest ally are worth cherishing and they'll always bring a smile to your face even when you think about them years later. How about imprinting your 'craziest photo ever' in a mug and gifting it to your best friend? It will be something that will remain with your buddy wherever they go. It indeed is the best gift for your best friend that you can give.
The product we recommend for this category is this Custom Photo Quote Ceramic Magic Mug which can be printed with the favorite memory of your best friend (or friends), which gets revealed only when the hot liquid is added to the mug. This cup is highly chip resistant, durable, and is microwave, oven and dishwasher safe.
5. Collage- Amass your best moments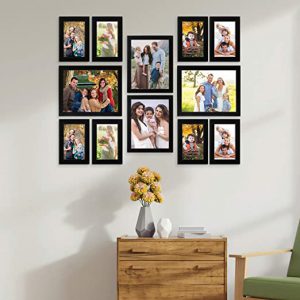 If it's hard for you to choose the craziest moment as you feel that you have a list of utterly crazy moments where even a single picture cannot be missed, then it would be an amazing idea to go for a collage. Choose your best or rather craziest pictures together and arrange them imperfectly because friends know each other's imperfections pretty well and love them anyway. Get these creative gifts for friends made online or at a store. Or maybe you can make them yourself. Personalized gifts for friends FTW!
If we have to recommend any great collage photo frames to you to buy for your friend, we would recommend this Amazon Brand's Solimo Set of 12 Collage Photo Frames.
6. T-shirt- Print the bond that you share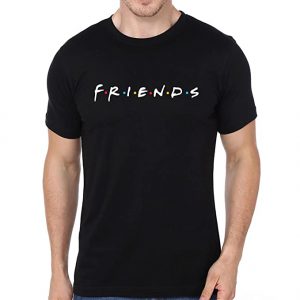 How about a T-shirt that has a photo of you and your best friends having a good time together? A photo perhaps from your last vacation together or from your last night out? It can also be from your last sleepover where the both of you were lazing around? Or maybe one of those best friends tees with texts printed on them?  It is something that'll always remind your pal of the bond that you share even if you are miles apart. Given their popularity, they are considered to be one of the best gifts for best friends.
One of the best t-shirt ideas in this category is this Friends theme T-Shirt from R'Squarre. This men's regular fit T-shirt is made up of cotton, and would look perfect on your friend, irrespective of whether he or she uses it at gym, sports club, family reunion, picnic or parties.
7. Customized Jewelry- For the jewelry lover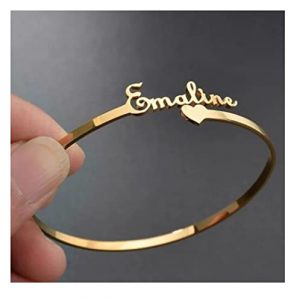 The best gift for a friend who loves jewelry and ornaments would be to give her customized jewelry. You can give a pendant or a bracelet and customize it by writing a personal message, maybe even your initials, or giving it a unique design that depicts your friendship. In this way, you'd be giving her something that she loves while adding your friendship to the mix.
For this category, the product we would like to recommend is this Customized / Personalized Unisex Hand Bracelet / Kada. This product allows you to engrave the name of your best friend with 24k gold plating and laser-engraved finish. We are sure that your friends are going to appreciate this stylish and classic-looking bracelet.
8. Perfume- Let the aroma of your friendship linger all over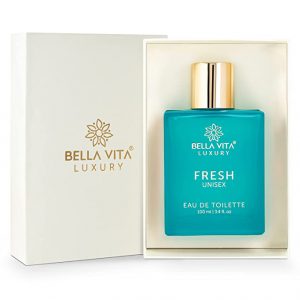 This is one of the best gifts for fragrance lovers. You can gift a perfume to your friend so that every time they spray it, they think of you. Since you know your best friend pretty well-they are YOUR BFF for a reason-so you'd easily be able to choose the kind of fragrance that they love. If your friend is into perfumes, that too branded ones, then it is something that you can gift and bring a big smile to your buddy's face.
In case you are confused about which perfume would go great due to plethora of options available in the market, we would recommend you this Bella Vita Organic FRESH Eau De Toilette Unisex Perfume. Perfect for all occasions, this perfume offers world-class fragrances of Bergamot, Orris Lavender, and Ylang Ylang, providing a soothing experience throughout the day.
9. Photo Frame-Keep me by your side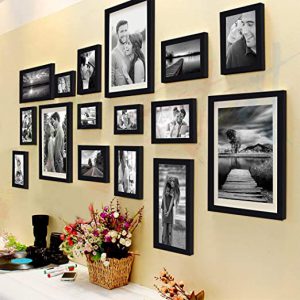 A lovely photo frame that comes with a caption space to write something about your friendship or just a cool design can be a really good gift for your friend. You can put your coolest selfies there or your picture together. Now whether they put it on the table by their bedside or hang it on the wall or keep it in their memory box, it is up to them. For this category, our top pick has to be this Art Street Shooting Star Photo Frame. This photo frame comes with 16 individual photo frames along with corresponding hanging accessories, and is made up of premium high quality synthetic wood. Truly a perfect gift for your perfect friend!
10. Best Friends Keychain- Even with you while driving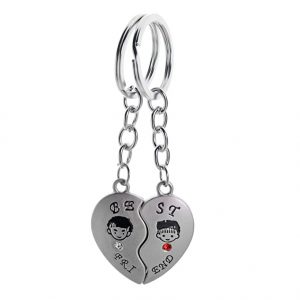 One of the great gifts for your best friend can be a keychain. You can find an ample number of keychains in the market, you can get them one of those quirky ones, like the one that is in the shape of a pizza, so you can take one side portion and give the other one to your best friend. Apart from this, there are surfeits of friendship keychains in the market. Some have a lock and key, two octopuses, pieces of puzzles, a heart-shaped keychain, and many more. You can buy any of these and give a gift to your ally.
A great gifting product for this idea would be this Three Shades Best Friend Metal Key Ring Keychain. This key packs in classic, timeless, and elegant-looking design and is made up of bright silver color for easy spotting. This high-grade polished chrome-plated alloy keychain comes in a pair (one for you and the other best friend).
11. Set Of Two Jewelry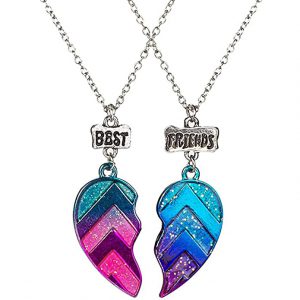 Buy This Best Friends Half Heart Pendant Chain Necklace
Apart from the friendship keychain, there is a lot of friendship jewelry available online and in the market. Wouldn't it be a wonderful idea to buy a set of two jewelry- bracelet, pendant, ring or chain? These would be the best set of gifts for your girl best friend. You can keep one and gift the other to your friend. This way, these things would signify that you will always be together.
12. Favorite Novel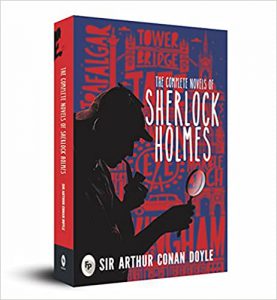 Buy The Complete Novels of Sherlock Holmes
Wondering what to gift your best friend?  If your friend enjoys reading in general, then the best gift for a friend like that would be one of the newly-launched novels by his/her favorite author.  As a fellow bookworm, I can totally vouch for the fact that books make the perfect gift for any occasion. It would definitely be even better coming from a best friend as they know exactly what you.
13. Pet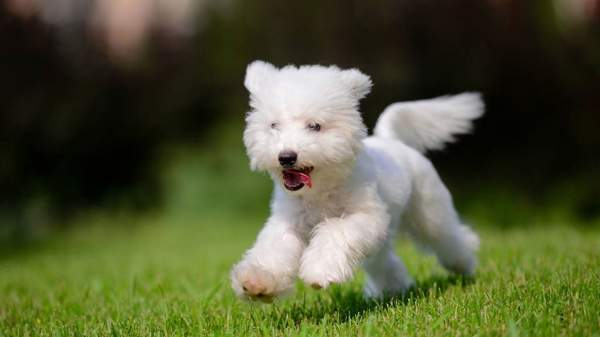 Well, there are some fanatic pet lovers out there and if your friend is one of them, then it's time to gift them a cute pet(Like how Joey got a chick for Chandler and then, Chandler got a duck for him in return). With our busy life schedules, it is not possible to be with our friends all the time, but you can give them a companion that will stay with them all the time. A pet will fill the void and give company to your buddy. Most of us love sharing our emotions with a pet and these pets even keep us happy. Pets>humans. So, gifting a pet is a marvelous idea. Tops the list of thoughtful gifts for friends.
14. Scrapbook- Filled with memories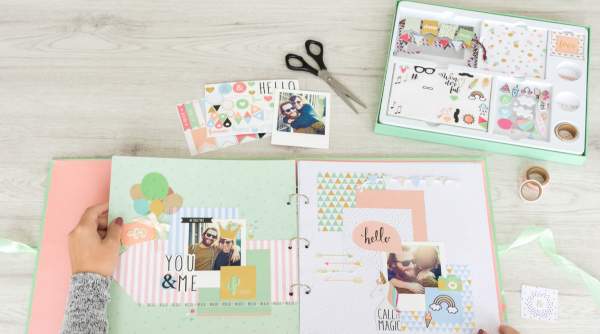 Buy Finished Leather Antique Scrapbook
When it comes to gifting a guy's best friend, you're left with fewer options. You can never zero in on anything. Either they are way too expensive or they are things you wouldn't buy for yourself if you were a guy. Either way, you aren't sure if they'd like it. So, you can go for homemade gifts. You might have made several beautiful, crazy, and funny memories with your guy friend. So, it would be a great idea to amass all your memories together in a scrapbook. Not just for your guy best friends, this is a lovely gift for your girl best friend too.
15. Watch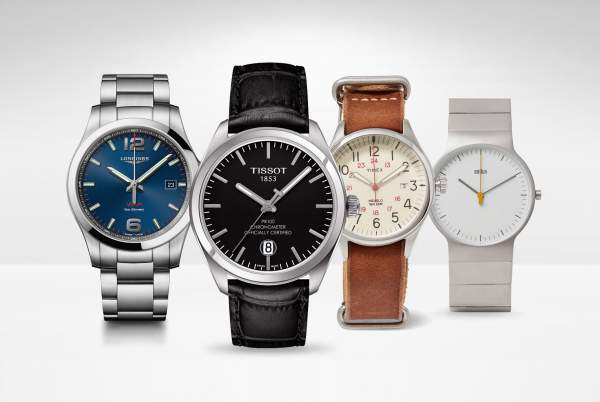 Buy boAt's Xtend Smartwatch with Alexa Built-in
Everyone values time but they are never able to keep a track of it! So, one of the best options while choosing a gift for best friends, especially the guy best friends, is undoubtedly a watch. It helps them have an account of time and whenever they'll see it, they'll remember who gifted it to them. When it comes to a watch, it is always better to go for branded ones. Make sure you save up enough for it because you might have to shell out a bit more. Again, it totally makes the list of thoughtful gifts for friends.
16. Wallet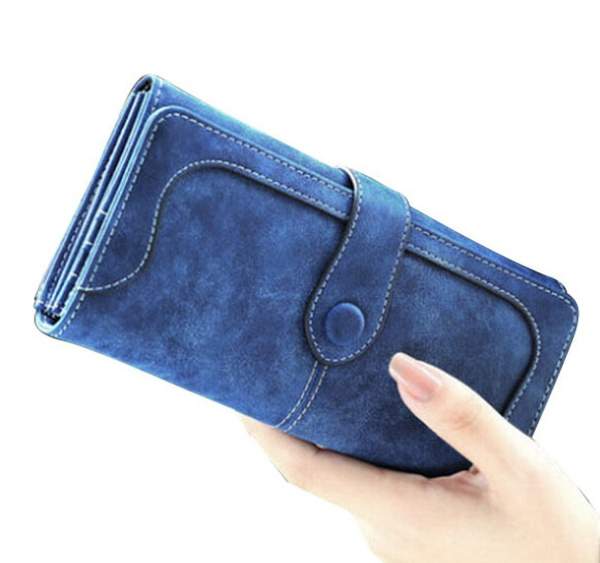 Buy Urban Forest's FID Blocking Leather Wallet
When looking for a gift for your best friends, specifically the guy ones, the first thing that comes to our mind is a wallet. You can gift them a wallet so that they can keep all their money and cards safe in it. Furthermore, every time they open their wallet, they'll definitely remember you. But then again, you can even gift them to your girl best friend.
17. Gift Vouchers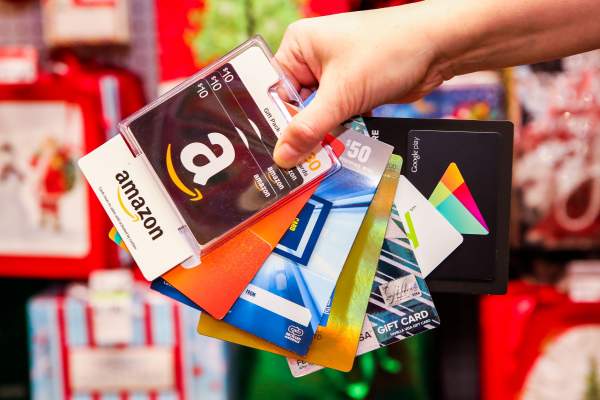 Does your friend keep popping up online stores for purchasing gadgets or clothing apparel? If you are not able to decide what to give, do not stress anymore! We are here to help out. Thrill them by giving E-Gift cards on this special occasion. Let your chum decide to buy the desired items. What's so special about gift vouchers is that they can be used during birthdays, anniversaries, and other events as well.
18. Headphones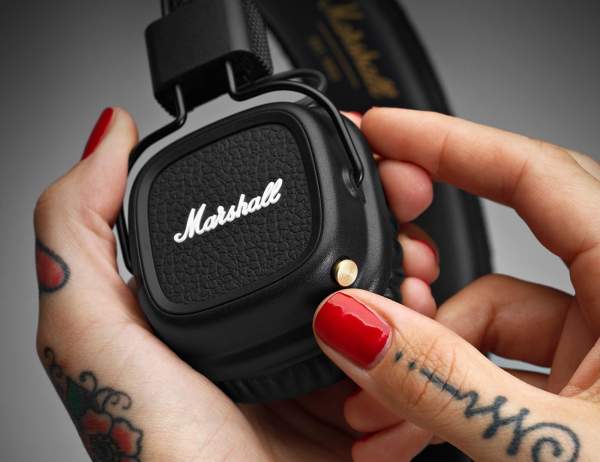 Buy boAt Rockerz 450 Bluetooth On Ear Mic-Based Headphones
Music lovers prefer listening to their favorite songs all the time. Be it while commuting, in their happy moments, in their sad phases, or even before sleeping. If your friend is a music aficionado, then you should definitely get them headphones. With so many options out there, you can get them the best in town. Some are adorable, some are chunky big ones giving them the DJ feel, some are outright quirky. Take your pick.
19. Sunglasses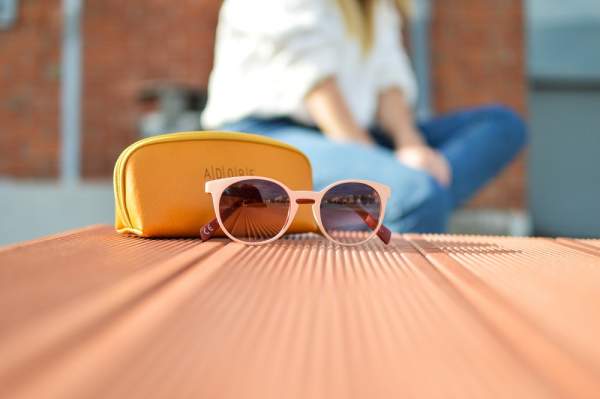 Check EFERMONE's Polarized Sunglasses
If your best bud happens to be a style geek then sunglasses are one of the best gifts to give. They would definitely love to own an extra pair or two. Shades define people. Finding a pair that defines you can be a little hard but when you do, it is just perfect. So, do your friend a favor and gift them a pair of sunglasses that he/she has been yearning for. That would be the gift of the universe for them.
20. Fidget Spinner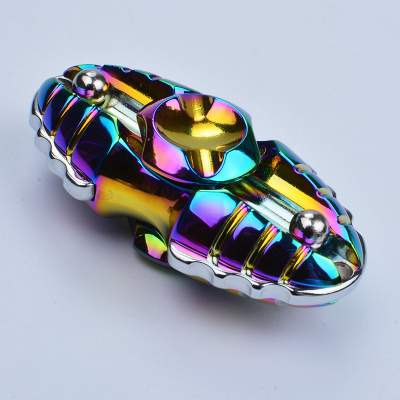 Remember the time everyone had a fidget spinner? It is believed that it helps one relieve stress and anxiety. This would be a good gift for your best friend if they belong to the anxious lot. It helps in relieving their stress and every time they use it, they'll think of you and genuinely thank you for gifting it to them.
21. Handbag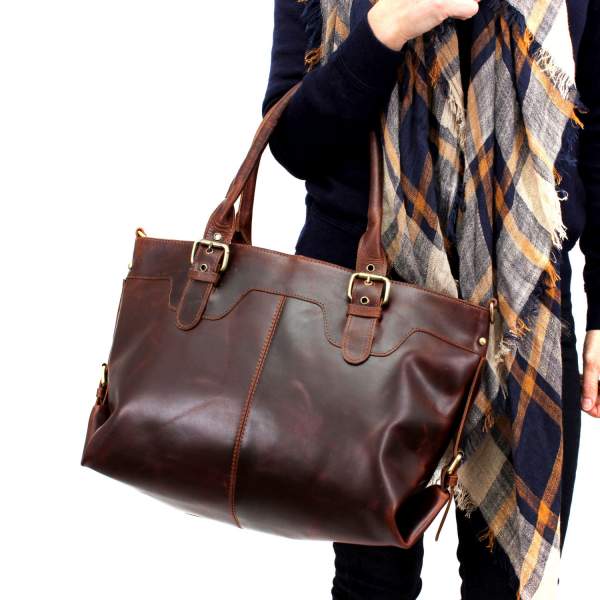 Check Lavie Women's Stylist Beech Satchel Bag
If your best friend is one of those forgetful ones, the kind of person who constantly leaves her mobile phone or other stuff wherever she goes, then it's time to gift her a handbag to keep all her stuff in one place. It sure is one of the best gifts you can get for your fashionista best friend.
22. Pocket Perfume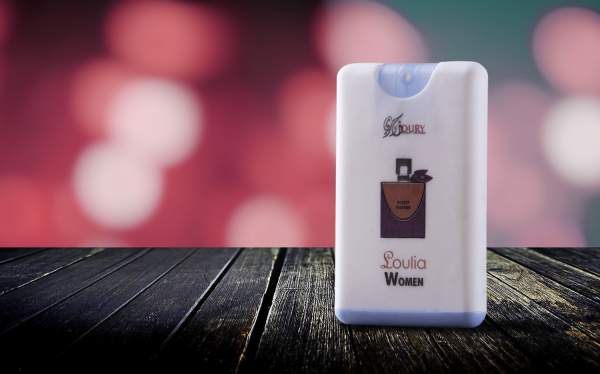 Buy Yardly London's Compact Perfume Tri Pack
Everyone likes smelling good, especially the women, they absolutely love and want a fragrant aroma around them all day round.  And a pocket perfume does the job. It is indeed convenient to carry it around. It can be easily kept in the pocket or inside the sling bag and be used whenever required. So, for a person who loves smelling great, a pocket perfume would be the best gift.
23. Teddy Bear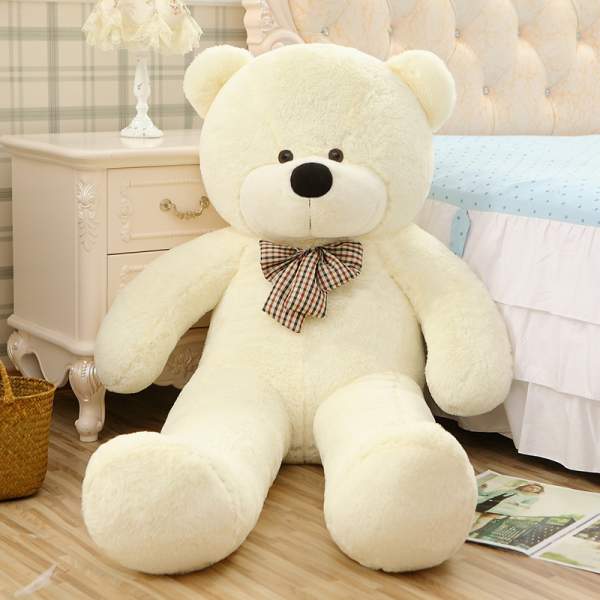 Check Amazon's Extremely Huggable Jam & Honey Teddy Bear
Yes! Girls will always be fond of a teddy bear. Because a teddy bear that was part of their childhood will always be dear to them. They hold a special place for them. You can gift your best friend a teddy bear, so when you are not around, they can hug the teddy bear and feel all warm and fuzzy. After all, they are huggable and make you feel good. Or if not a teddy bear, then, any stuffed animal will work, say, a dog or a bunny.
24. Yoga Mat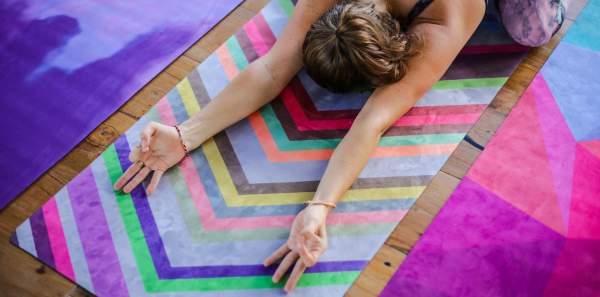 Buy India's Most Popular Gym Workout and Yoga Exercise Yoga Mat
Well, this would be the best gift you can give to a fitness freak. Make sure that you select an eco-friendly, anti-slip and anti-tear yoga mat that can accompany your best friend on their fitness regime because let's face it, you are probably too lazy to actually go with them.
25. Dumbbells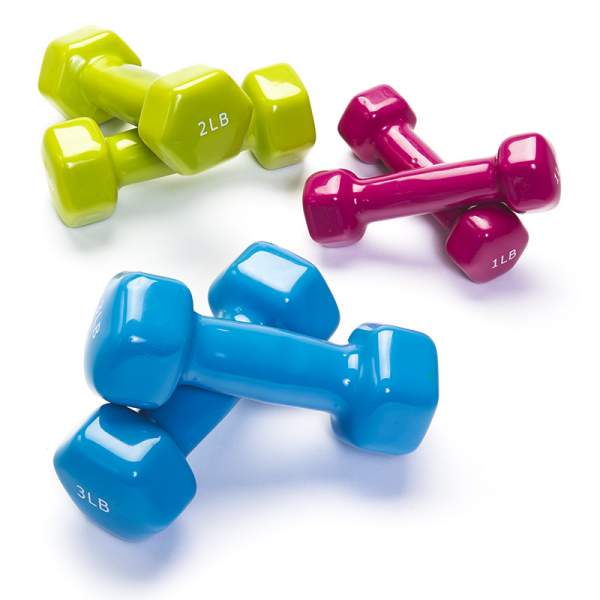 Buy KORE's 10 Kg Durable Hex Dumbbells
If you want to buy a gift for a friend who loves to work out then dumbbells are the best fit. An ideal gift for all those fitness freaks who are on a mission to stay fit. And to gift your best friend a dumbbell is possibly one of the best gifts you can give. A way through which you show your support for them to continue their fitness regime going on.
26. Pen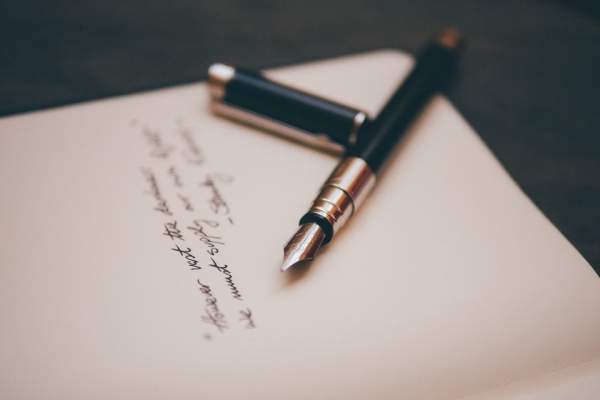 Check Best-Selling Pens in India
The pen is one of the most thoughtful gifts that you can give to anyone. You can gift your best friend a fountain pen that they'll use whether to write something down that they are likely to forget or for signing important documents. Either way, you'll be with them even while they make important life-changing decisions. A pen is a gift that is totally acceptable on any day.
27. Luggage Bag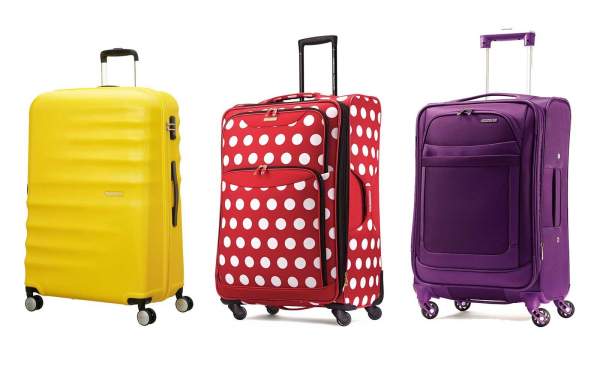 Check Top-Selling Luggage Bags
If your friend is a travel junkie then gifting a luggage bag is a smart idea. Choose a luggage bag that has a quirky design so that your friend can recognize his/ her bag even from a distance and also loves carrying it around. Your good wishes will always remain with your friend in the form of the luggage bag.  It indeed is one of the must-give gifts for friends who love to travel. And if your friend is a frequent trekker, give them a hip-looking backpack.
28. Gaming Keyboard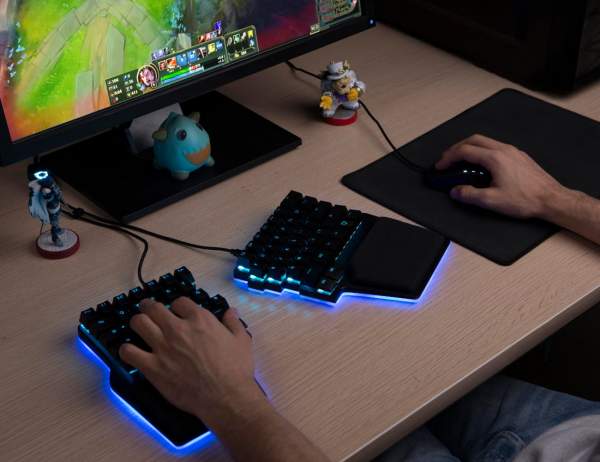 Buy HP's Backlit Membrane Gaming Keyboard with Mixed Color Lighting
This sure is the best gift for your crazy gamer friend. A gaming keyboard is one that your friend dreams of owning and needs as well. The keyboard that facilitates an intensive session of gaming seamlessly and comes backlit so that your friend can play even in the dark. Give this to your gamer friend and they'll absolutely love it.
29. Sleeping Pillow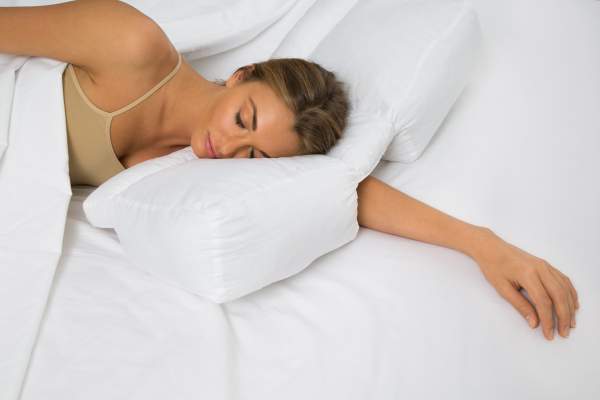 Check Wakefit's Breathable fabric Hollow Pillow
If your best friend loves sleeping then the best gift for your best friend would be a sleeping pillow. They can comfortably sleep on the pillow and thank you for it every single night. Has to definitely be the best gift for a friend who is a sleepy head. You can also gift them a customized pillow cover along with it.
30. Makeup Products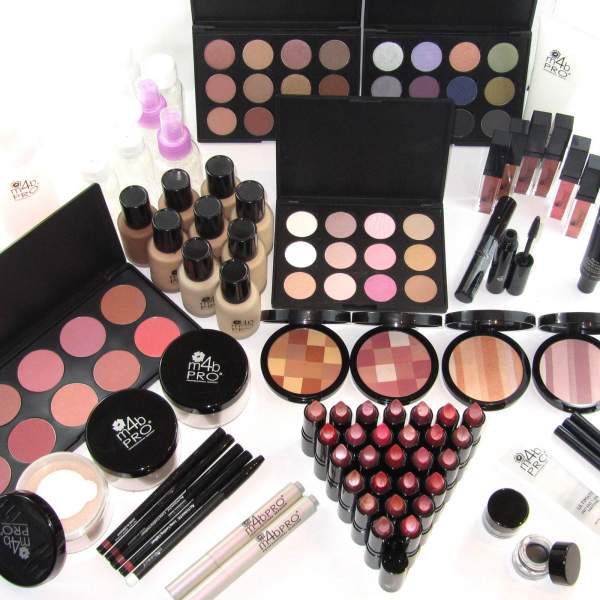 Check Top-Selling MakeUp Products in India
Give the makeup enthusiast friend of yours a makeup kit. Your best female friend will love this gift. If you think they have a lot of makeup products and don't need more, then you are wrong. Makeup lovers can never say no to makeup, any day of the week. Just make sure it suits their skin type and tone. That is all.
31. Power Bank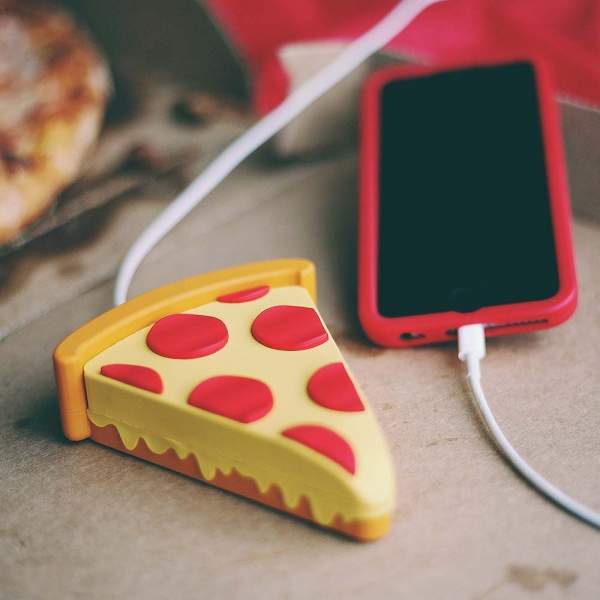 Check MI's 10000 mAh Lithium Polymer Pocket Power Bank
Yes, a power bank is an amazing gift. If your friend is always on their phone checking their WhatsApp and Instagram then their phone might run out of charge soon and they would definitely need to charge it on the go. Gift them a power bank and let them watch their video or scroll through Instagram without any disturbance. Perfect gift for friends who are social, right?
32.  Recipe book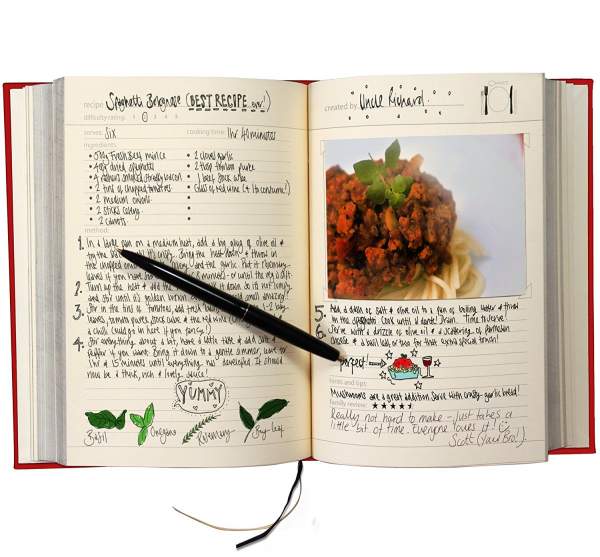 Buy An Indian Housewife's Food Recipe Book
A whimsical chef would love to be gifted with a recipe book. So for the aspiring chef of your group who loves to experiment with new recipes, a recipe book is the best gift for your best friend. It even works out for you, after all, you are going to be their guinea pig for all their MasterChef style dishes.
33. Phone case.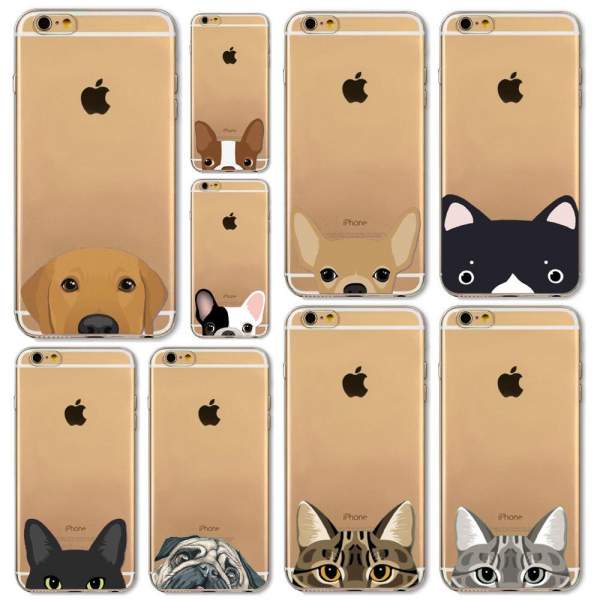 Check Spigen's Liquid Air Back Cover Case for iPhone 12 Pro Max
You don't want your dearest to break their phone right? If yes, then it is a great idea to gift him/her a phone case. The case will keep their phone protected and your best friend will definitely thank you for the wise gift. With so many quirky and sober phone cases, you will never run out of options. One of the best gifts for friends who are always on their phone. You can even get a customized phone case having a picture of the two of you.
34. Grooming Kit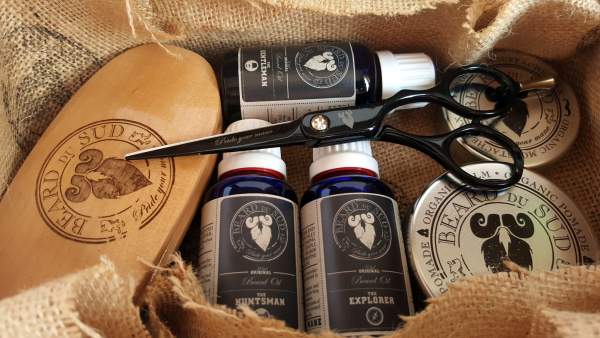 Buy Bombay Shaving Company's 3 Step Shaving Kit
Every lad and lass loves grooming and keeping in sync with the fashion trends. So, a grooming kit is all they need. It can help them in looking attractive every single day and have some heads turn their way.  A grooming kit serves the purpose entirely, something that a guy needs and wants. Thoughtful gifts for friends, yet again.
35. Fitness Tracker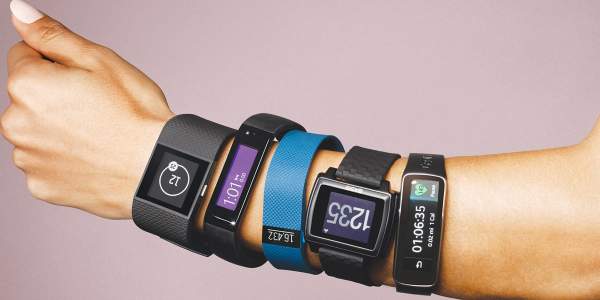 Buy India's No. 1 Fitness Band – Mi Smart Band 5
Fitness freaks would love to be gifted with anything that helps them in staying fit and healthy. You can't always join your best friend in their workout sessions, but you can gift them a fitness tracker to help them maintain their fitness schedule. Must-give gifts for friends who are starting out on their New Year's resolutions of getting fit. Better late than never, right?
36. Organic Tea Kit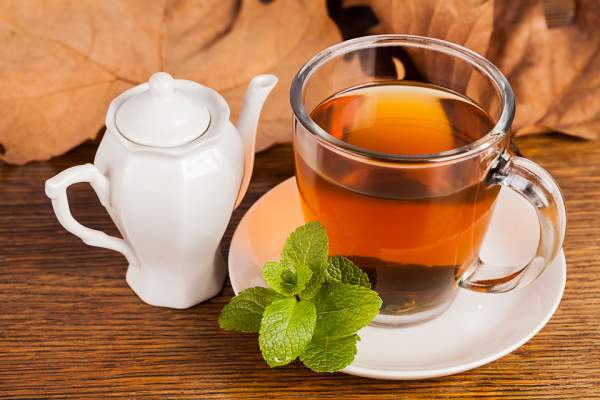 Buy Organic India's Tulsi Wooden Gift Box
There are a lot of people who are going crazy after the organic stuff and if your best buddy is one of them, then gifting an organic kit is an incredible idea. Whether it's organic tea or seeds to grow in the backyard. Organic gifts for friends should definitely be considered.
37. Wind Chimes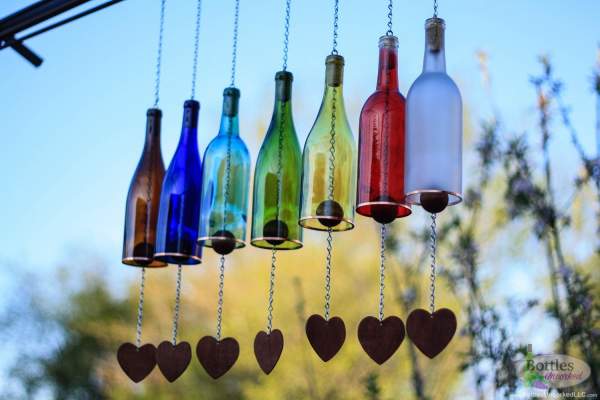 Buy PARADIGM PICTURES Metal Wind Chimes
Though it is a traditional gift, the phrase 'old is gold' stands true for wind chimes. You can gift your dearest friend a wind chime which would always make them feel your presence wherever they have hung it. This is one of the best gifts for your best friend.
38. Chocolates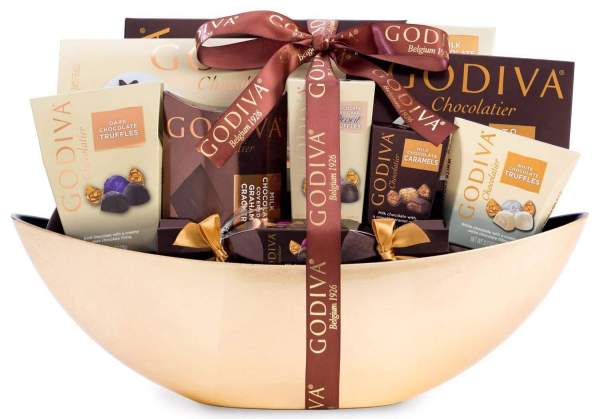 Check Best-Selling Chocolates in India
Chocolates are indeed a universal gift. Accepted and loved by all age groups. Nobody can ever say no to chocolates. Your best friend would love to eat all the chocolates and after all, who wouldn't? Psst… So give them chocolates and see them get excited like a little kid. If they don't, then just eat them up yourself. Besides, you can also gift your buddy chocolate cakes by applying floweraura coupons to avail of a discounted price.
39. Wine
Friendship is all about celebrations and wine is the best thing to grace these celebrations. Gift your best friend a bottle of wine and create some magical moments together.
40. Air Purifying Plants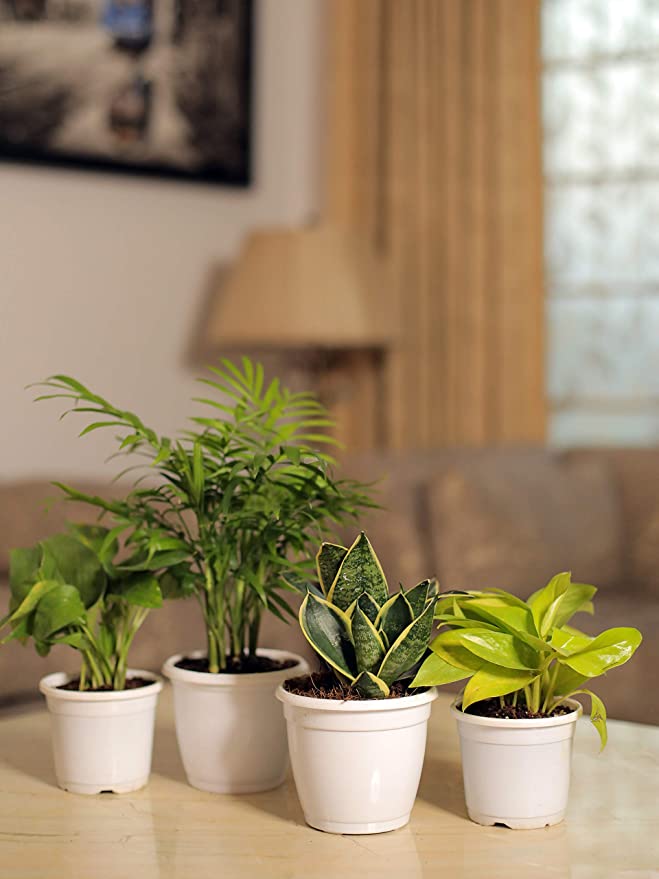 Buy CAPPL Zamia ZZ Indoor Air Purifying Plant
If your buddy loves to spend time in nature, you can gift Air Purifying plants within the budget by applying fnp coupons on the occasion of friendship day. If your buddy loves to spend time in nature, you can gift Air Purifying plants on the occasion of friendship day. It reminds your friend of the days spent together during a vacation. These air purifying succulents can be placed both indoors and outdoors, making the surrounding atmosphere blissful. It can be a great add-on for home decor with the availability of a wide range of pot designs. For gifting girls, go with floral collections that are available online.
41. DSLR Camera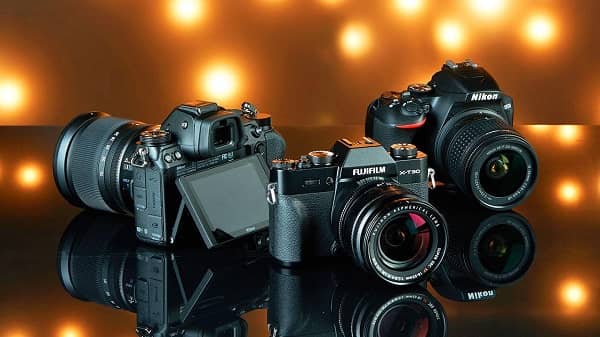 Celebrate the joy of friendship by gifting a DSLR Camera to your photography-friend. It can be a wonderful present if your buddy loves to master the skill or explore a career in photography. Sounds cool, right! If you have no prior knowledge, you can refer to the top DSLR camera brands that are in huge demand now to purchase online.
42. Surfboard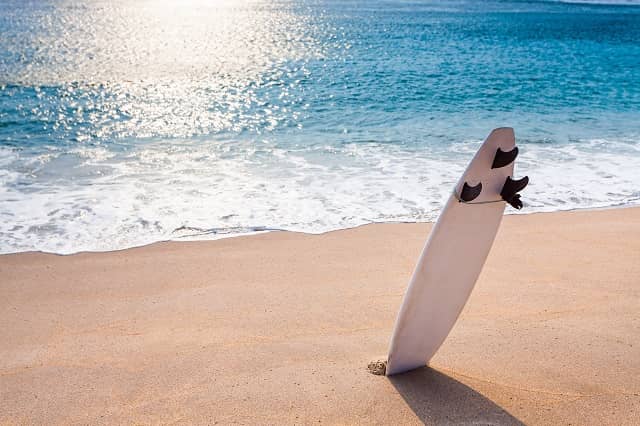 If your friend is a big fan of beach games, surprise them by gifting a Surfboard to enjoy nature. Although it requires a swimming experience, it acts as a great fun activity during trips to goa and other beautiful places. Not just that, it also enhances the shoulder, back, cardiovascular health and makes them fit.
Gifts are one of the best ways to show your friend that you care and that you have been thinking about them. It doesn't have to be their birthday or friendship day to give a gift to them. They are your best friend, they don't need any reason to get showered with your love. Them existing in your life and not running away from you is a good enough reason for that.