Let's admit it ladies, fashion runs in our blood. What's different is how much we have to upgrade our fashion sense to suit our personality. Who doesn't want to appear smarter and stay updated with the fashion trends? Every fashion seeker has a favored lineup of fashion websites. And they rely heavily upon these bloggers to take some all-purpose cues on fashion trends, a sneak peek into their daily beauty routine, and not to mention their personal wardrobes. Whether she is Chiara Ferragni, The Blonde Salad in Milan or Aimee Song, Song of Style in LA, these fashionistas have established a cult following across the globe. For something a bit closer to home, we have listed down the top fashion bloggers in India, who are brewing talents locally.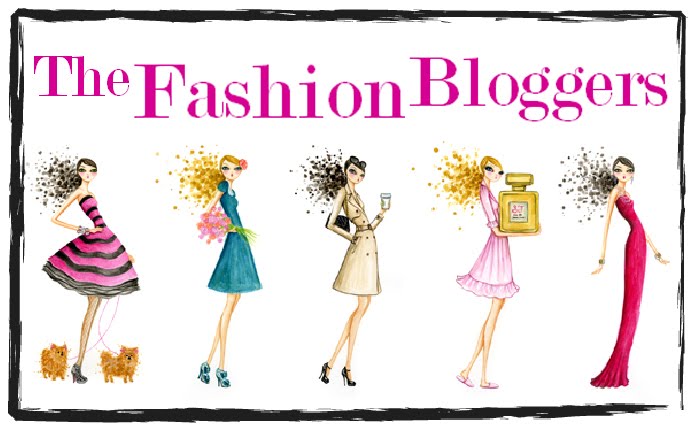 Fashion influencers in India have carved out a niche for themselves on the Internet, whilst influencing the home makers, the working women, the super moms and the budding fashioners. You need to look no further for the best fashion and beauty tips – follow these top influencers & get all the latest trends. Fashion is an art, now create your style statement by following these top 5 fashion bloggers in India.
Fashion bloggers have an answer to all your questions. They're making great use of the Internet to spread their knowledge among the fashion enthusiasts. The fashion bloggers are constantly trying to give a face-lift to their websites by uploading fresh content, video tutorials, personalized photographs, their daily fashion takes, style tips and so on.
Let's have a look at the top fashion bloggers in India,
who could be your source of inspiration. Read on!
Note – This list is in no particular order.
1. Rhea Gupte, Fuss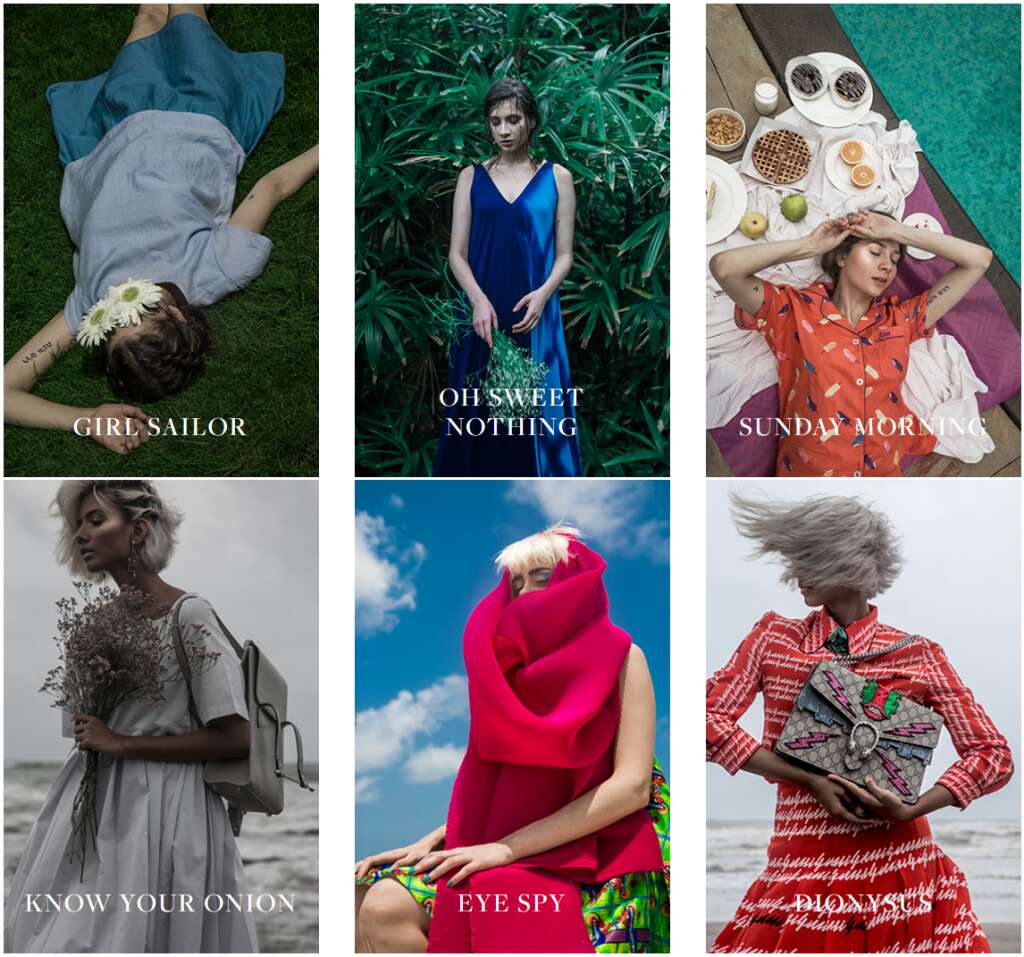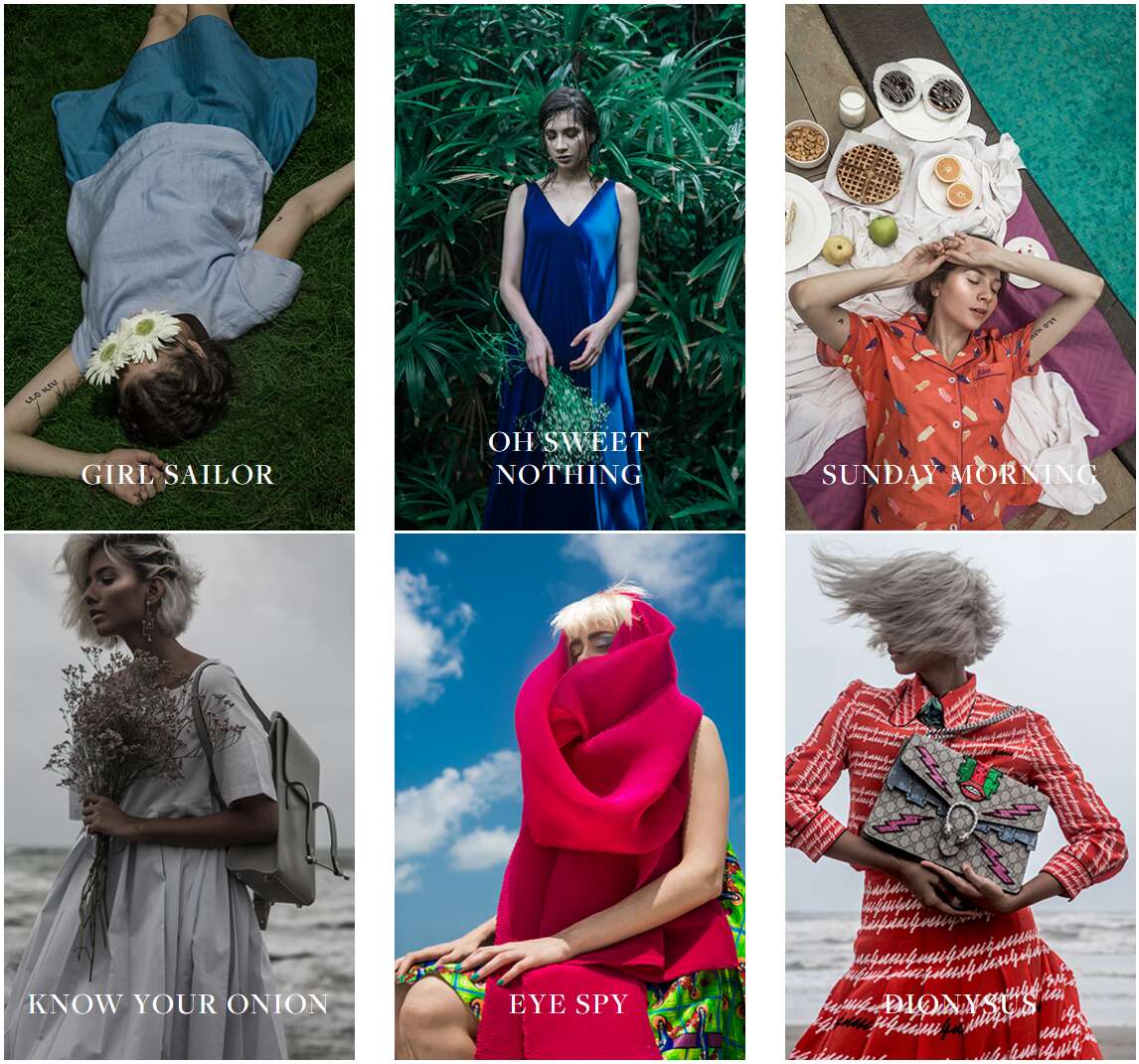 Fuss, already listed by Vogue and Cosmopolitan in the top 10 fashion bloggers in India, should be bookmarked right away by every fashion worshipper in India. This petite Goa-based blogger is among the top fashion bloggers on Instagram and isn't one for soft, pretty imagery. You may see her having clicked in expansive beaches, ruins and chapels, small lakes and lush greens but her images scream only fashion, full of depth and dark overtones of her style statements. Rhea Gupte is today the top fashion blogger in India and has collaborated with a host of brands, from L'Oreal and Nike to Tommy Hilfiger and Quirk Box. Follow her blog and stay inspired from her beautifully shot photographs infused with a sense of sophistication and retro charm.
Follow her on http://fuss.co.in/category/fashion/
2. Eina Alhuwalia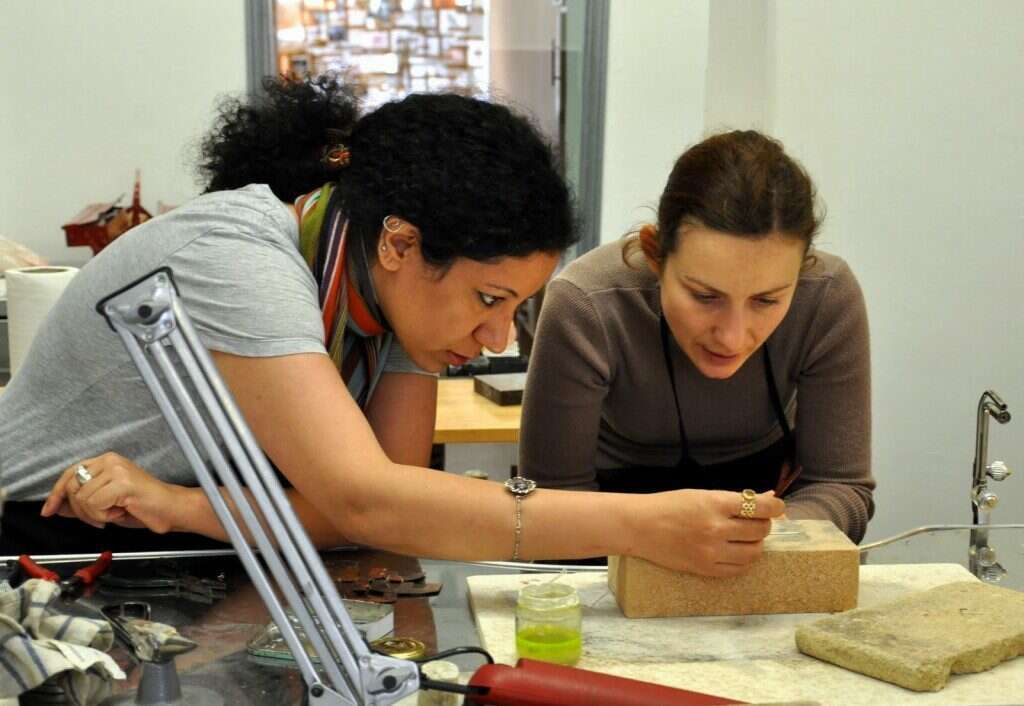 She is India's first Conceptual Jewellery Artist and we couldn't afford to miss her in our elite list of top fashion bloggers in India. Eina conceives designs from her soul. Her creation is her sui generis way of telling her story to the world. Her designs evolve her response to life and enables her to express herself through her ornate art pieces which are indeed timeless and have a sublime element.
As per her, her designs have helped her discover herself and the true meaning of her life and existence. Eina Alhuwalia is now one of the top players in India when it comes to contemporary jewelry designing.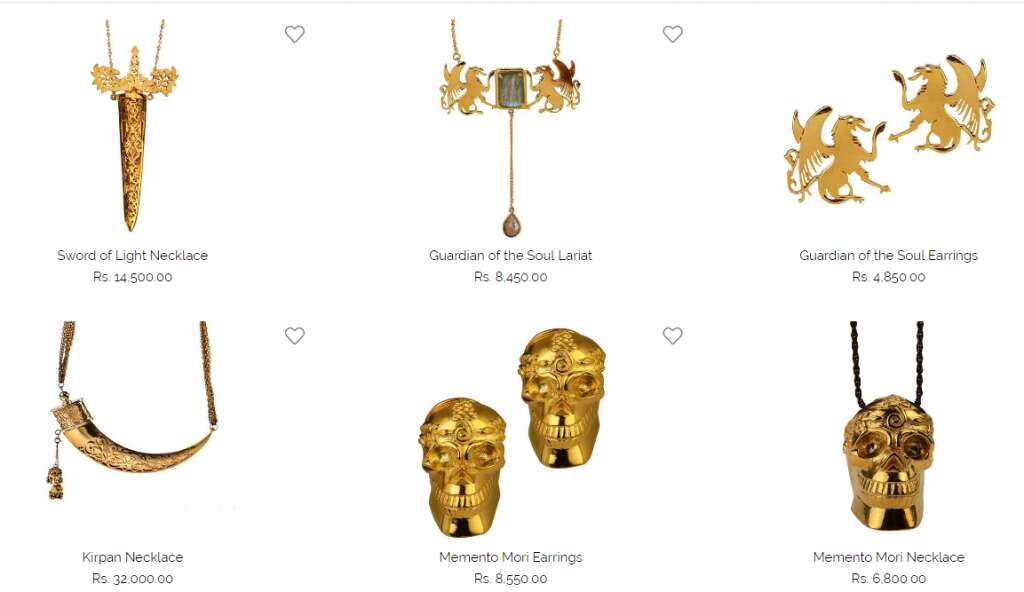 Each of her creations is handcrafted in Kolkata to keep alive the heritage skills which have been passed down from generations, but have somewhere been lost because of the mass production.
Eina's initiative has enabled those craftsmen to get the opportunity to earn their livelihood with dignity. Her signature style is elaborate and alluringly intricate. Her work heavily relies on the fine-grained handcrafted framework, which has now become imperiled, with only a handful of craftsmen left in the country.
Follow her on https://www.einaahluwalia.com/
3. Vanity No Apologies by Anshita Juneja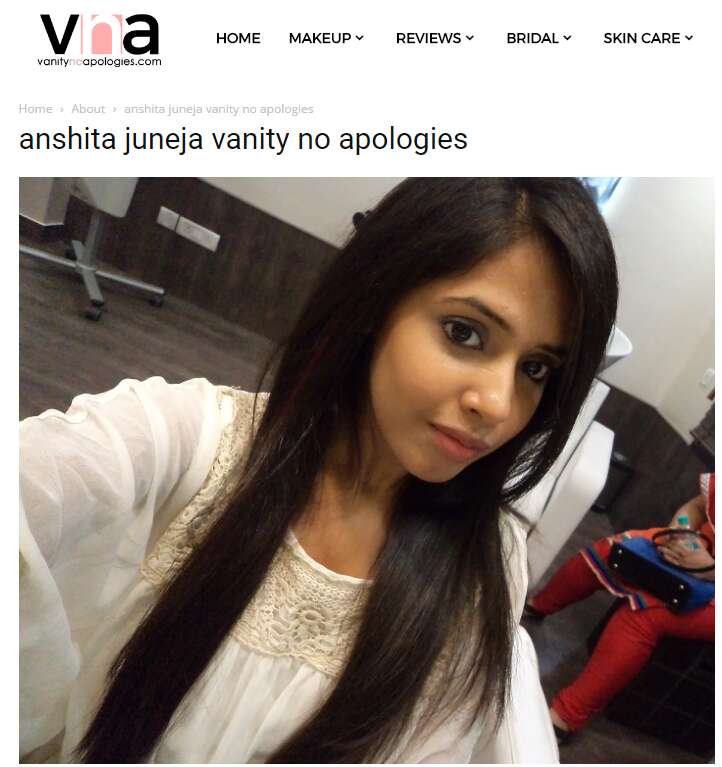 If you are thinking how to become a fashion blogger then you should follow Anshita Juneja, for her fashion blog, Vanity No Apologies is not just a beauty website but a global resource for fashion seekers. Her fashion blog features in-depth reviews, latest trends, DIYs, makeup tutorials, beauty tips along with popular features such as Top 10 and Indian Bridal Diaries.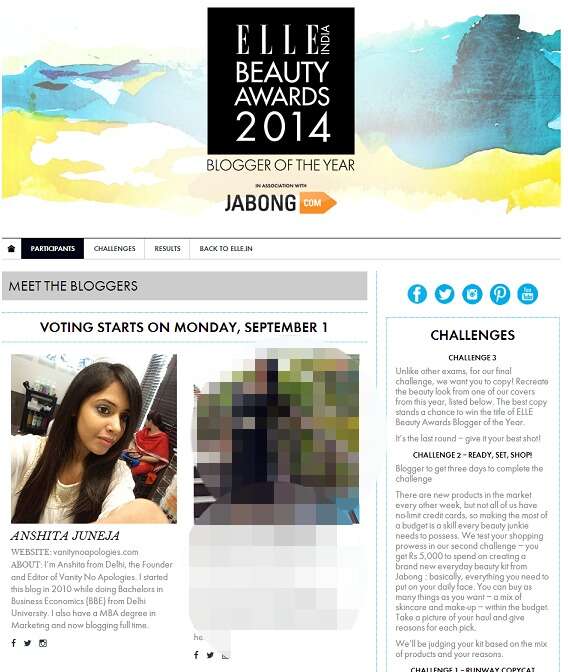 Delhi-based Anshita is the editor and founder of the blog 'Vanity No Apologies'. She started the blog as a pass time hobby during her Bachelor's in Business Economics at Delhi University. Even when she was pursuing her MBA, Vanity No Apologies remained her priority as she continued to churn out credible content for her readers, publishing at least 2 posts per day. Visit her blog and you will soon realize it is like an interactive version of your monthly print magazine. This fashion expert is well known for her comprehensive reviews on Lipsticks and Nail products. She is one such person, who just by a glance can tell you the brand and shade of the lipstick used. Ask her for the best products to compliment your skin type and she will guide you thoroughly. Anshita has also bagged many awards in the Beauty & Make up Category.
Follow her on http://vanitynoapologies.com/
4. Ruhi Sheikh, Republic of Chic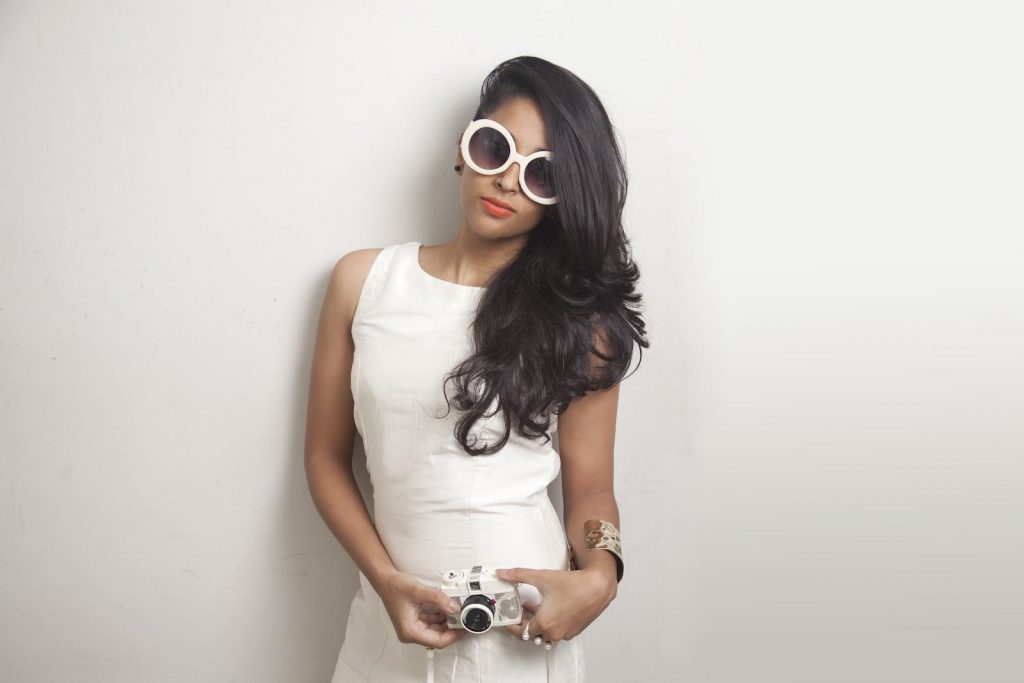 Here is another fashion website included in our list of top fashion bloggers in India. Her Facebook page says this about Ruhi Sheikh, owner of Republic of Chic,
"Republic of Chic documents the trials of a girl wholly invested in the decorum of the world, the dress of its people, and why any of it matters in the first place."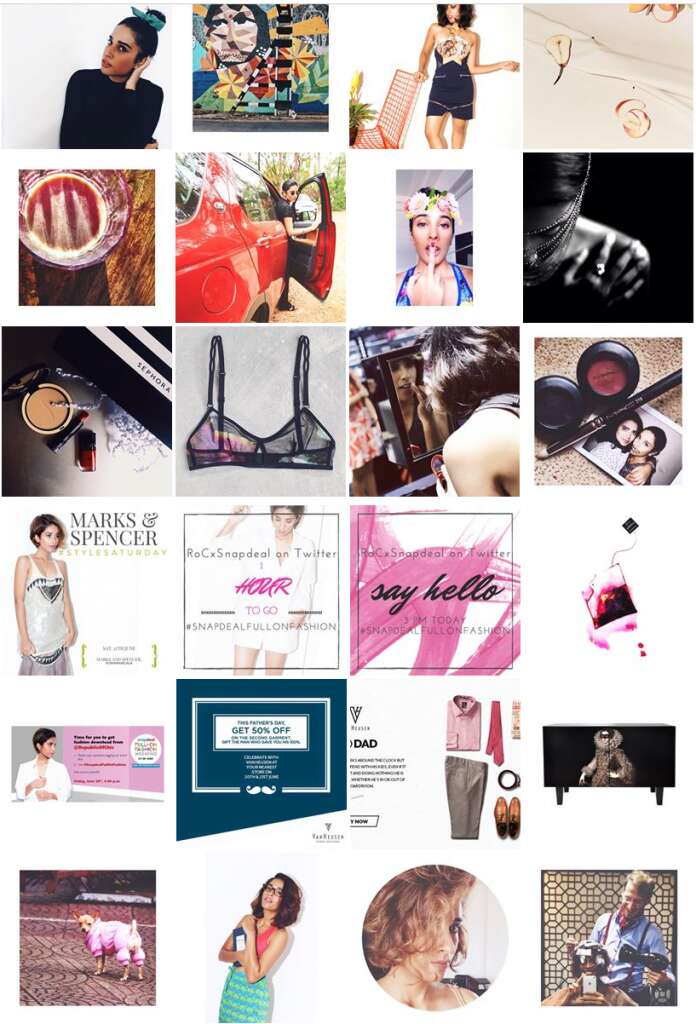 Apart from posting on her own blog, Ruhi has also collaborated with brands like Swarovski and Karishma Shahani Khan. She uses her Republic of Chic as a platform to share with followers her personal style diaries, seasonal trends, beauty tips, Bangalore's local fashion, etc.
Follow her on https://www.facebook.com/RepublicOfChic/
5. Ankita Srivastava, Corallista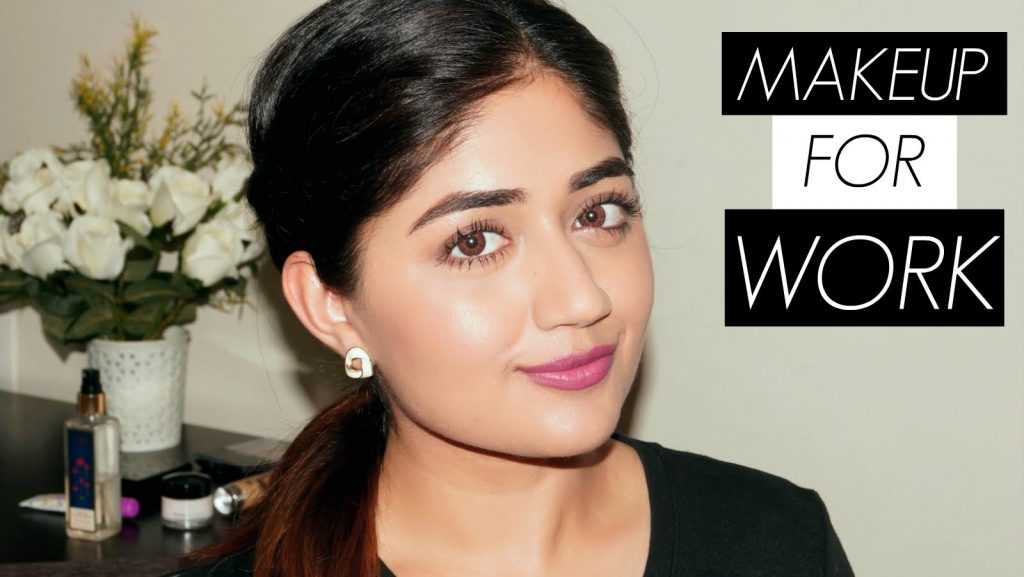 Ankita Srivastava is among the top beauty and makeup bloggers in India. Ankita started her blog 'Corallista' in January 2011 after shifting from Japan and during her Bachelors at IIT Bombay to share her love for make-up and beauty with the online community. The term 'Corallista' is inspired by the Coral colour rage that had taken the beauty world by storm when she founded this blog! What started as a hobby soon grew into a passion and upon completing her engineering degree in 2012, she devoted herself full-time to building Corallista as a one-stop destination for beauty lovers looking for comprehensive reviews, looks and tutorials online.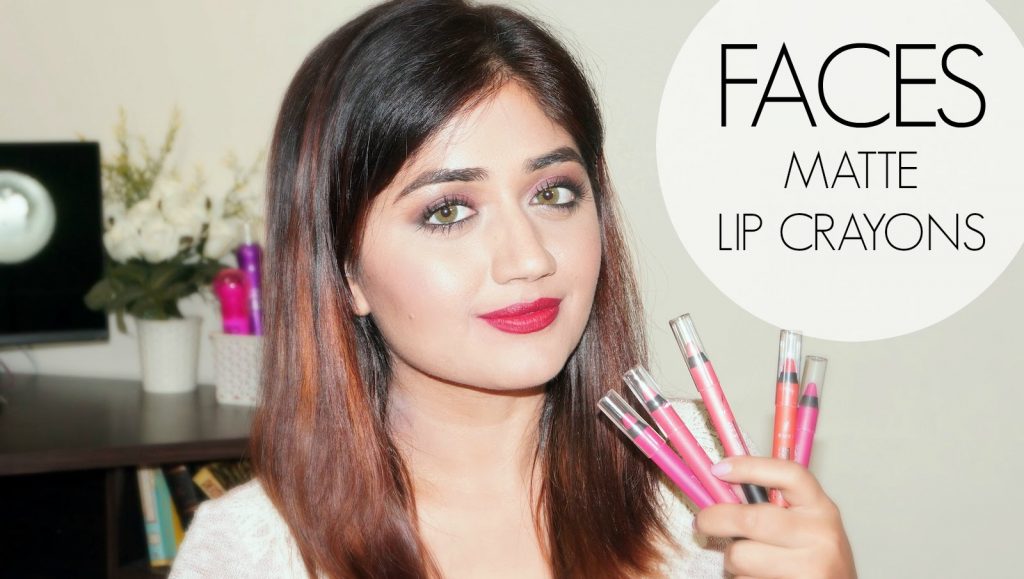 She is more popular on YouTube than on her website, for her makeup video tutorials receive as much as 189,445 views. Her favorite brands include MAC, Colorbar, Maybelline, Inglot and Revlon. If you are also looking for someone who can guide you on your makeup regime, Ankita is among the top 5 fashion bloggers in India to follow.
Follow her on https://www.youtube.com/user/corallista
Upcoming Top Indian Fashion Bloggers You Need To Check Out:Â
Tanusha Bajaj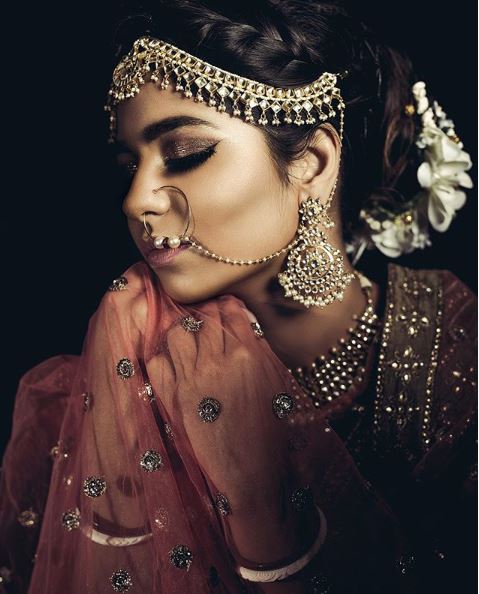 Tanusha Bajaj is one of the most followed bloggers in Hyderabad. Boasting 24,000+ followers on Instagram, Tanusha has handled everything from content writing to social media marketing for the likes of top brands like Ray-Ban and P&G India. She has also worked with the likes of Aeropostale, Gap India, and Chilies India. Check out her profile for amazing art, poetry and fashion tips and styles.
Follow her on https://www.instagram.com/tanushabajaj/
Soumya Bandaru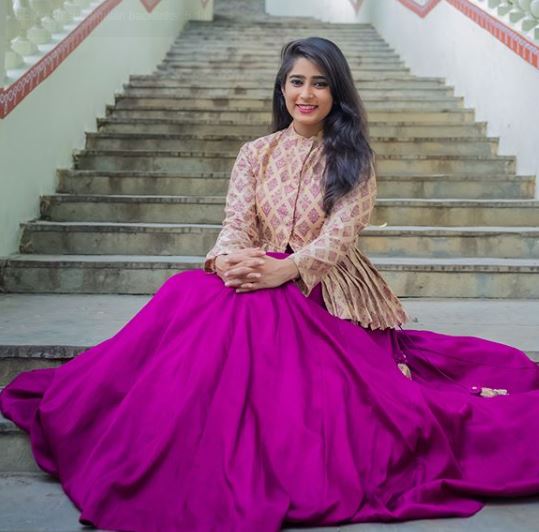 Another Hyderabad based Instagram fashion influencer and a top fashion blogger in India, Soumya has close to 33,000 followers who follow her for updates related to fashion, lifestyle, and travel. You can check out her blog for seasonal as well as festival styling and accessory choices.
Follow her on https://www.instagram.com/somystyles/
Here's a bonus for all you fashionistas:Â
Fashionlady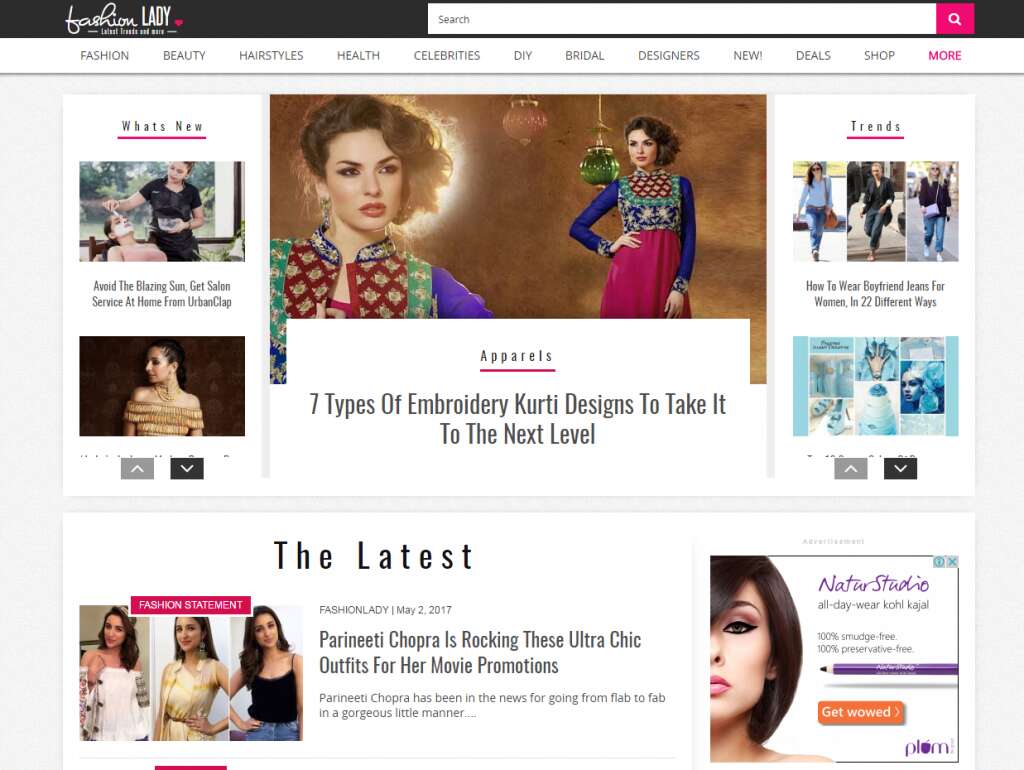 From how-to-wear turtle neck collars and smudge-free smoky eyes to body-con dresses and Indian traditional sarees; you can see how FashionLady is defining a statuesque style and beauty for every Indian woman today with its fully-fledged inspirational ideas poring over the carefully curated collection including — apparel, footwear, fashion accessories and more from ace designers. This Indian Fashion Blog has the whole incredible-cool stuff and simultaneously gives a quick glimpse about ace actresses, celebrities — their personal style, now-signature stash of products. FashionLady is a woman-centric blog that covers the latest fashion trends for women and everything from high-street labels, international brands to local brands with their interesting blog informants.
Follow her on http://www.fashionlady.in/
So, those were the top players in the blogging world. If you believe we've missed on any blogger you know in our list of top fashion bloggers in India, let us know in the comment section below!
Stay classy! Stay fabulous!
Image Courtesy:
fuss.co.in
einaahluwalia.com
pinterest.com
vanitynoapologies.com
blogbeats.me
facebook.com/RepublicOfChic
YouTube.com
<div class='toc'><ul><li><a href=#Let's-have-a-look-at-the-top-fashion-bloggers-in-India,><b>Let's have a look at the top fashion bloggers in India,</b></li><p> <a href=#Upcoming-Top-Indian-Fashion-Bloggers-You-Need-To-Check-Out: >Upcoming Top Indian Fashion Bloggers You Need To Check Out: </p></ul></div>