We all know how those long and hot summer days are! Very bad right? Thank God it's winter now. I know you all will be busy pulling out your winter wear to keep yourself warm and cozy. But, winter is that time when our skin tends to get dry and you feel itchy, which is all due to lack of moisture. So, now winter is that one season that needs a lot of care and pampering for your skin.
As we know cosmetics and creams are expensive, I would like to share with you some natural home remedies for dry skin in winter. There are quite a few things available at hand, which provide relief to dry skin in the winters, such as oils, milk, fruits, yogurt, and so on. You can also grab these products online at 1mg, Healthgenie, Healthkart, Himalaya Store, Netmeds, TheHealthTree and Zotezo.
Some basic winter care tips
Here are some of the easy to do home remedies for dry skin in winter:
1. Maintain a proper diet in the winter. Include more fruits and fruit juices in the diet.
2. Strict no-no to hot water baths. Hot water takes out the moisture in the skin and makes it dry. It is preferable to use lukewarm water for bathing.
3. Dry skin is a major problem in the winter. For best results, use the best cold cream available for dry skin. The best choice would be to use body butter.
4. Keep yourself warm and covered. Do not expose your skin to cold air.
5. Do not use too many makeup products. Try the natural products available.
Guide to best home remedies for dry skin in winter
Oil therapy
The common ingredient available at hand is oil. You can use any oil like olive, coconut or almond oil, which works as one of the best home remedies for dry skin in winter. Take few drops of the oil and apply it on your skin and massage. You can also warm up the oil and massage it onto your skin before taking a bath, as it penetrates deep into your skin. Oils tend to lock the moisture of the skin, making it smooth and supple.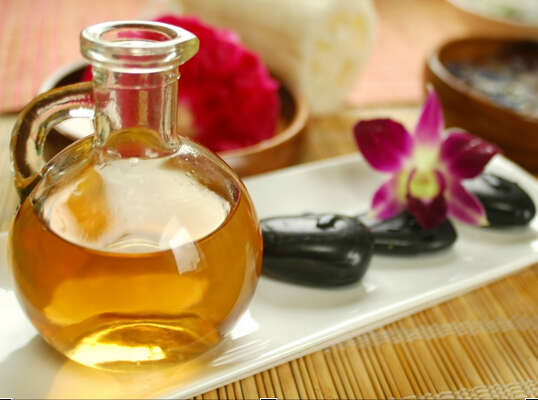 Glycerin
Glycerin retains the moisture in your skin and solves the dryness problem during winter. You can find this skin potion in your neighbourhood drug stores or you can simply order online. You can mix glycerin, rose water and lemon juice in equal proportions and apply it on your face and body and leave it overnight.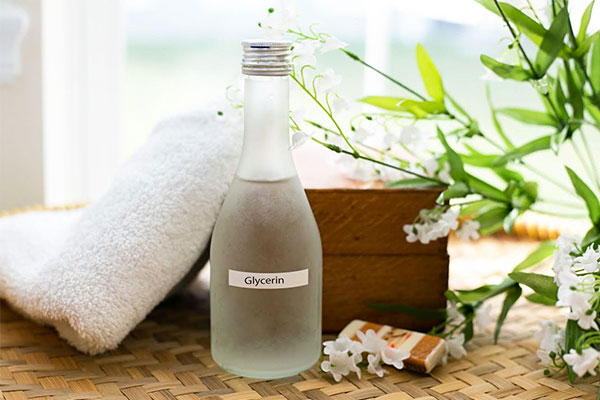 Petroleum Jelly
The very old petroleum jelly is always there to rescue us from the chilly winter. It's been used since ages to pamper dry skin. It can get back your skin condition to normal from being flaky, making it soft and smooth. You can also mix this jelly with glycerin and apply it on your face and body to lock in the moisture.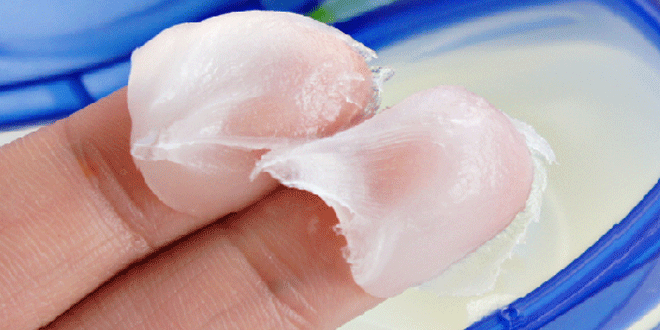 Milk
Milk is known for being one of the greatest soothing agents for the skin. It is your best bet for pampering the skin, banishing dry and itchiness of the skin. Lactic acid in milk exfoliates the dead skin cells and increases collagen production. Soak a washcloth in cold milk and cover your face with the cloth for five minutes. Gently wash your face with another cloth soaked in lukewarm water. Follow the procedure every day for a super smooth skin.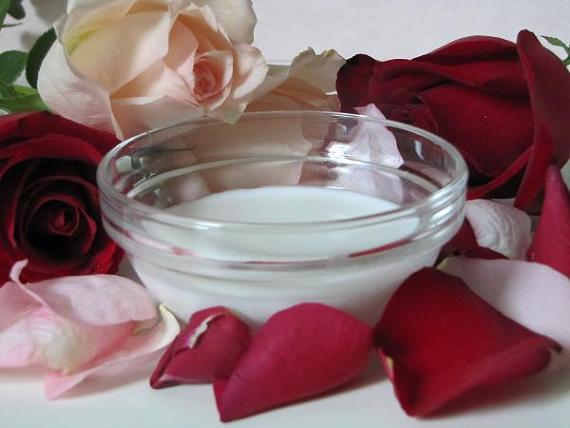 Honey
The best natural moisturiser available is Honey. You can mix 1 tbsp of honey and 1 tbsp of rose water and apply this pack on the face. Wash the face after 10 minutes. Honey gently moisturises the skin and the rose water makes your skin tone even. This prevents your skin from getting overly dry in the winters.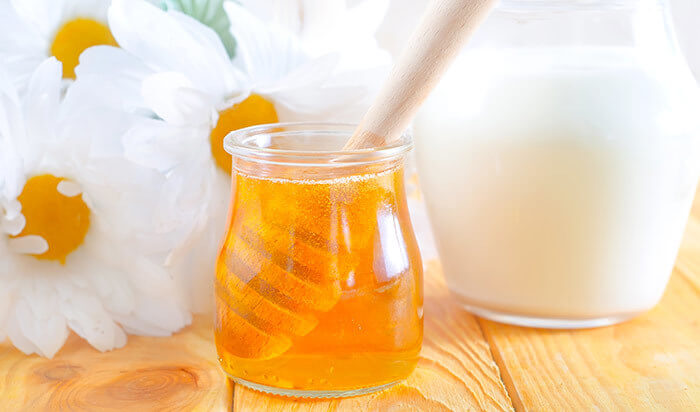 Yogurt
Yogurt contains a lot of nutrients and has lots of antioxidant and anti-inflammatory properties, which soothes your skin. Yogurt helps remove the dead skin, tightens pores and exfoliates your skin. You can mix a little honey and a few drops of lime juice along with curd and apply for 10 minutes on your skin and then rinse it off. Do this once in a week for better results.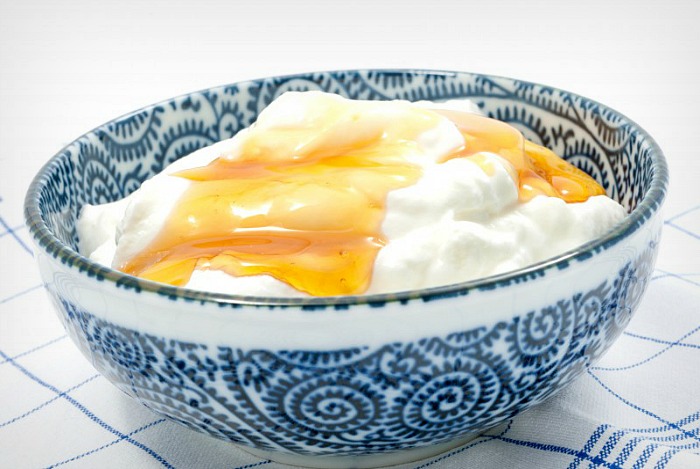 Aloe Vera
Aloe Vera has antiseptic and anti-fungal properties that fight against the dry and flaky skin. All you need to do is, take out the gel from Aloe Vera plant, apply on your face and leave it for 30 minutes. It is also readily available at the local drug stores. Aloe Vera is the best natural moisturiser available and also eliminates impurities from your skin. It keeps your skin radiant and soft during winter.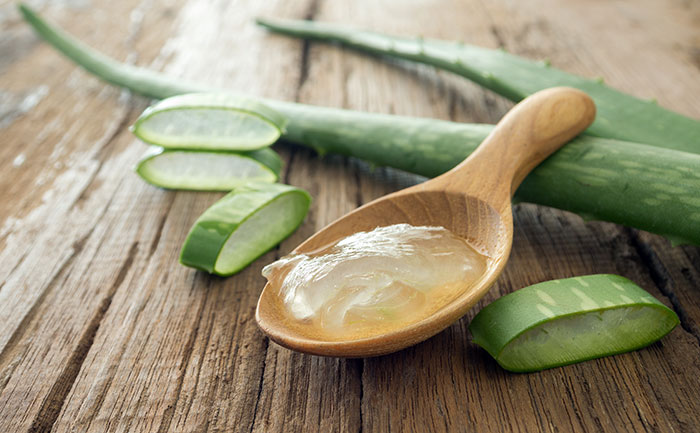 Oatmeal
Oatmeal is known to remove dirt from your skin. It works as a skin protectant. It prevents skin allergies and soothes the itchiness. You can mix oatmeal, milk and water, and soak it for some time. Once it absorbs the milk and softens, apply it on your face and let it stay for 15 minutes. Pat on some water, scrub a bit and wash it off with cold water. It makes your skin clean and glowing.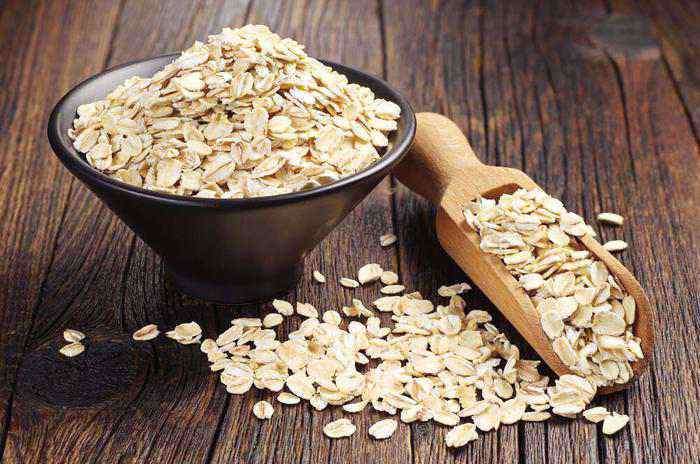 Papaya
Commonly used fruits include Papaya and Banana. Papayas are known to contain anti-oxidants while bananas are known for their vitamin content and as an anti-aging agent. So, you can use these two for easy and fast home remedies for dry skin in winter. Just take ripe papaya and ripe banana, prepare a paste of it and apply on your skin. You can even add honey to the mixture and get the skin glowing in the winters.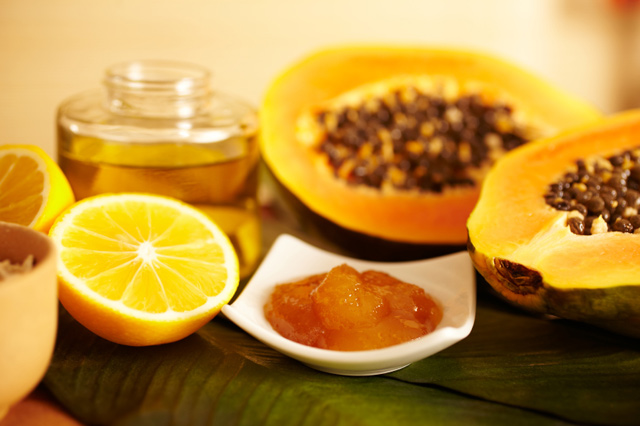 Egg Yolk
The most common ingredient found in your refrigerator is eggs. Just take an egg yolk and add few drops of olive oil to it. Whip them together and apply it on your face. Wash it off after 20 minutes. Egg yolk provides the much-needed nourishment to your skin. You can use the face mask twice a week for glowing skin.
Try these home remedies for skin in winter to get relief from dry skin and to make your skin soft and glowing. If you have more natural remedies for dry skin in your mind, you can comment below. We would love to hear from you. Have a happy and fabulous skin in the winters :)
Image Courtesy:
Peppertap
Youngandraw
Howtousevinevera
Allremedies
Zdravjeihrana
Joyfulbelly
glamy