Considering our Indian population to be 1.2 billion, I was wondering the number of weddings in India per year taking place. I did some research on the Internet only to find out an average of 12 million of weddings takes place in India every year. Whoa!! Weddings in India have always been a grand affair, yet intimate and private. What if the bride and groom do not recognize the faces (especially foreigners), who are standing next to them on the stage and sharing a picture? Well, this is a new rising wedding trend in India. Those strangers are not gatecrashers, but have paid to witness the diversity in our Indian culture that's purely reflected in Indian weddings. Sell tickets to your wedding and let foreigners revel in your culture. This statement pretty much sums up what this post is all about. Read on to find out more!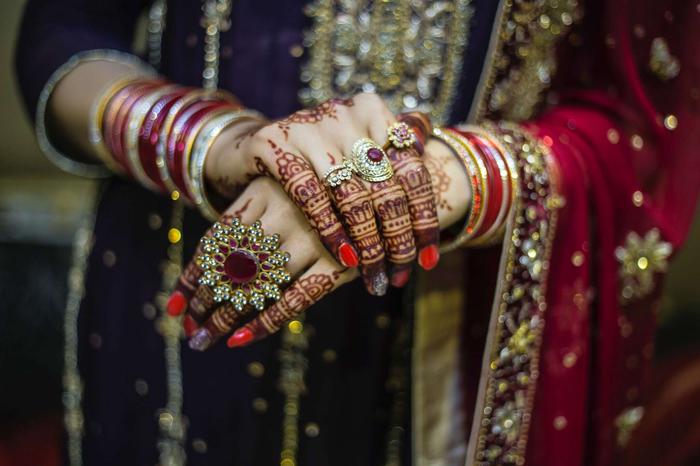 A person, in India, spends 1/5th of the accumulated wealth of his lifetime on his son's or daughter's wedding ceremony. On the other hand, the wedding industry in India is flourishing and statistics authentic the fact. Presently, the wedding industry in India is over Rs 100,000 crore and is growing at 25-30% annually. The estimated cost of a wedding in India with no expenses spared could range from Rs 5 lakh to Rs 5 crore.
Let's have a look at the statistics (it's an average estimate) of the wedding market in India to understand why you should sell tickets to your wedding. ;)
The wedding market in India
Number of weddings in India per year: 12 million
Indian wedding market worth: Rs 100,000 to Rs 110,000 crore
Jewelry market worth invested in weddings: Rs 60,000 crore
Wedding dress market worth: Rs 10,000 crore
Durable goods market worth: Rs 30,000 crore
Hotel and accommodation wedding related market worth: Rs 5,000 crore
Wedding invitation card market: Worth Rs 10,000 crore annual
A bridal Mehendi market in India: Worth Rs 5000 crore
Pandal and venue decoration market: Rs 10,000 crore
Wedding cost in metropolitan cities: Rs 25 lakh to 70 lakh
Item-wise expenses on Indian weddings
Dinner cost: Rs 700 to 1000 per plate
Pandal decoration cost: Rs 10,000
Bridal designer saree/lehenga cost: Rs 10,000 to 50,000
Designer shervani cost: Rs 15,000 to Rs 40,000
Wedding invite cost: Rs 500 to Rs 1500 per card
Bridal make up cost: Rs 5000 to Rs 50,000
Bridal Mehndi cost: Rs 1000 to Rs 5000
How much does a typical Indian wedding cost?
In order to satiate the social statute, the expenses of a wedding are only rising with each passing year. An average middle-class wedding, say for instance in Delhi costs around 15-20 lakhs these days, which is downright atrocious for a working-class family. So, with a new trend rising in Indian tourism, where a foreigner is willing to attend big fat Indian weddings hosted at exotic venues, you can now sell tickets to your wedding and compensate some percentage of your wedding expenses. The motive behind inviting foreigners to your wedding for a fee may be quite subjective. While some of you would want those tourists fresh off the boat to come and be a part of your happiness; there are some (especially wedding planners), who consider it as a superb marketing opportunity.
Tourists on the other hand, are equally curious to explore Indian weddings, which they have only seen in Bollywood movies. Unlike western countries, weddings in India last for about 4-5 days, which start from the sangeet ceremony at the bride's place to the post-wedding reception at the groom's place. The mehndi, sangeet, pagri, lehenga, rehearsing to the Bollywood numbers, mouth-watering cuisine and the endless fun involved – all have become the major factors for this uprising trend in Indian tourism. Apart from traditional weddings, the venue and place play a major role in attracting the foreigners.
A destination wedding is gaining huge attention. If you are also planning for a palace wedding, say at Jagmandir Island Palace in Udaipur or Falaknuma Palace in Hyderabad, you can easily sell tickets to your weddings, as the venues attract those curious tourists at ease.
Weddings for sale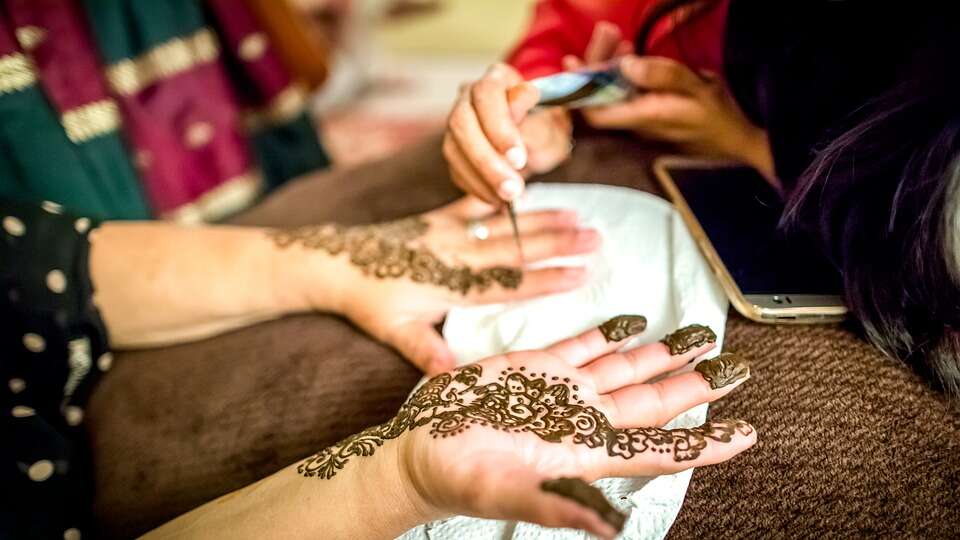 There is also a dedicated website joinmywedding.com, which organizes tickets for the foreign nationals for any such big fat Indian weddings. This website keeps a 15% commission as a fee on the sale of each ticket. If you're the kind of tourist, who is willing to debunk the diverse Indian culture and broaden your horizons then a traditional wedding should top your bucket list.
Selling tickets to weddings, in a nation where marriages are considered purely private affairs and de rigueur, is a hint at how new-age business models are intersecting into conventional events.
The concept of shared economy is gaining momentum and companies like Uber and Airbnb (thanks to their carpool apps), as people are now open to share their goods and even their personal experiences. Apart from selling tickets to foreigners, the website also lets couples "crowdfund" their wedding. Couples can register online and ask family and friends to chip in for the big day, as a way of financing their wedding.
Orsi Parkanyi, owner of this website had this to say,
"For cultural experiences, nothing equals a wedding, more so in India. "There's food, music, dance, costume, rituals — it offers you a truly immersive experience. Right from the traditions to the beautiful saris and accessories, generous hospitality, spicy flavors and decoration, it was an experience of a lifetime. I remember thinking even then that it would be great to open up such weddings to foreigners."
And, thanks to the Indian couples who want to share their wedding with the world and have collaborated with this website, allowing those enthusiastic travelers to become an active participant of a traditional Indian wedding. If you too are going to tie the knot in the near future and interested in sharing your celebration with the world, arrange for such collaboration and sell tickets to your wedding.
Here's a testimonial,
It was the coolest thing I did in India. The food, the people, the culture – you get everything! ~ Dr. Christoph Flamm from Austria
Bengaluru-based techies Lavina Purohit and Abhishek Paliwal, who are about to tie the knot in traditional ceremonies soon to be held in Udaipur and Indore over four days, are interested in this rising trend. They are offering 10 two-day tickets to either city for $400 (about Rs 27,000) each, and 10 four-day passes to all events in both cities, including transportation between them, for $550 (Rs 37,000).
Abhishek had this to say,
"Udaipur is my hometown, and an international tourist destination. You always see foreigner looking curiously at weddings here. This is a great way to showcase our culture to tourists who are truly interested in it. And not just for foreigners — I've lived in Bengaluru for a few years and I'd love to attend a south Indian wedding."
Considering the growing interest, many agencies back in India have tied up with joinmywedding.com, bringing together the hosts and also the tourists to make for this cultural-enriched expedition. Well, it's not only open to the tourists, but you can also be a part of any such big fat Indian wedding. Last year, when I attended a Rajput wedding of one of my closest friends in Banaras; back in Hyderabad, many had expressed their interest to witness such wedding. In order to share your culture with the outside world, you can now sell tickets to your wedding and let the foreigners revel in your culture.
Happy reading!
Image courtesy:
Pixabay
Pexels
<div class='toc'><ul></ul></div>