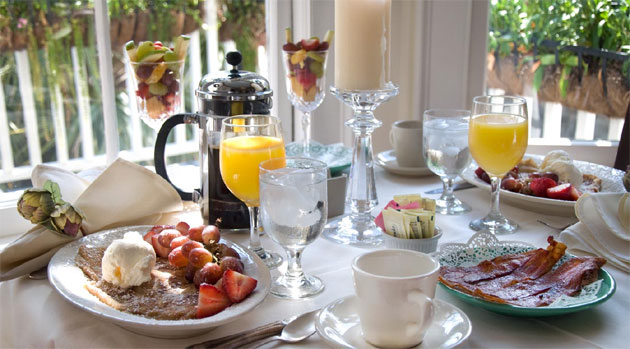 These days dining out has indeed become a pricey affair. Dining out is considered to be pretty penny for most people, but this doesn't have to be the way anymore. Despite being budget conscious, you can still visit an eatery in your neighborhood, provided you're well aware of bargains and deals on the food followed by some smart eating habits.
Top Ways to Save Money while you are Dining out –
1. Be strategic
People prefer to dine out for varied reasons- to experiment, for convenience, pleasure and so on. Whatever maybe your reason, stop excuses. Be strategic and realistic while planning. Before you order your dinner, it is always good to see where you can save money. For example, if there is anything that accompanies with your main course, cut them to avoid unnecessary cost.
2. Don't order alcoholic or non-alcoholic drinks
Although drinks, soda or desserts seem highly tempting in chophouses, they can easily add up the cost. Most restaurants charge alcohol or other beverages as high as one entree cost. Skipping them can save large amounts of money. So save them for home and have special dishes or your favorites that are waiting for you.
3. Eat before you go out
You will save by avoiding unnecessary appetizers. The less hungry you are, the more likely you save. Eating a small snack before you dine out can help you stave off the hunger. This way you will order only the right amount. Plus, if you are unaware of how much the restaurant meals would cost, this idea can help you save a little for the unexpected cost.
4. Split a meal
Usually restaurants serve larger dishes, where one dish can easily serve for two people. If you share a meal with someone else, probably you can split the meal cost as well.
5. Get deals on dining out
Try a buffet for kids or kids eat free nights to eat great food for cheap. You will find more information about such offers just by searching on the Internet or signing up for restaurant newsletters.
6. Check the restaurant for discounted gift cards or coupons
Some restaurants offer certain discounts to their customers on purchase of gift cards or they may offer coupon code, especially for those visiting on designated days. Stock them as these could save a lot on long run. For example, you would be able to get Rs. 500 worth food for Rs. 200 on coupons or discounted gift cards.
7. Drink water
Restaurants give their customers free tap water. Don't be shy to ask. You can save considerable amount per anum by skipping mineral water.
8. Cash back ideas
If you own a credit card that rewards certain points or offers cash back on purchase then you are likely to save big. Your ability to save on cash back largely depends on your search. Yes, not just credit card companies offer you cash back deals, even a few restaurants participate in such programs. So search for the deals and get more cash back.
9. Get socialized
If your favorite restaurants or eateries have a Facebook or you are active on social networking sites, follow them so that you could have a quick glance on special deals and exclusive coupons.
10. Happy hour specials
A number of restaurants offer happy hour specials and bar menu. The cost of these deals will be considerably cheaper and is a great idea for money saving tactics.
Mid-priced restaurants are becoming more promotional with their special deals in an attempt to attract more customers. So keep an eye to grab these deals.
Note: Now you can enjoy your meal at a fancy place and at the same time stock up on those big bucks with Quirk cards.
Read More:
Top 10 Tips To Save Money On Fuel
5 Small Saving Tips that Add up to Big Money
Top 5 Ways to Save Money with Online Shopping
Related Articles:
Top 5 Ways to Save Money with Online Shopping
5 Ways to Teach Kids How to Save Money
6 Golden Rules for Smart Online Shopping