Population of billions and bazillion trends, and the dynamic ever-changing fashion industry to keep up with it. Have you wondered how often fashion trends change or evolve? Or that time when you hit jackpot digging your mother's wardrobe because #vintage #classic #fashion?
Fashion is hands down one of the major elements, which defines the era and time we live in.What we wear will always leave an impression on generations to come. Who knows, this might be the ripped- boyfriend jeans era? The current fashion trends are heavily derived from the yester years and there still exists a strong correlation between what was and what is.
Ruling retro fashion trends!
Hippie All The Way
From graphic printed tunics to over-sized jackets and head gears. You thought you were being innovative? That's quite a prick to the bubble but these trends were bang on back in 80s. Although, today it is way more versatile and chic but Hipster fashion on it's own is something that is a stylishly laid-back look achievable in minutes and favored by most college-goers for obvious reasons!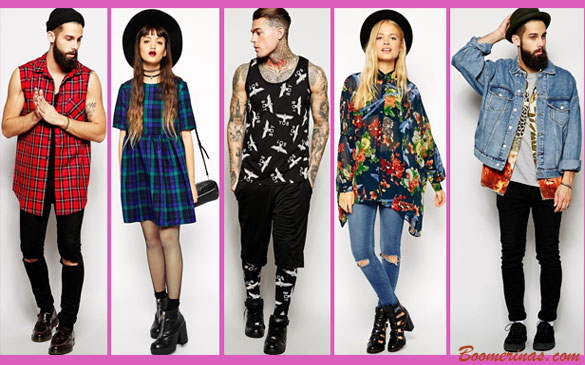 Bowling Its Way Back
When it was all about sophistication and swag, people went for that one round top – Bowler Hats. Who knew that Chaplin is, after all, coming back. Bowler or bob hat is the classic vintage style that surfaced back in 2015 fashion. Be it, the calm Aamir Khan donning it in Dhoom 3 or the swagster Ranvir Singh showing it off in various page 3 events or even Taylor Swift wearing it everywhere she goes. This hat just oomphs up your look a notch higher. And we couldn't thank Charlie Chaplin enough for this!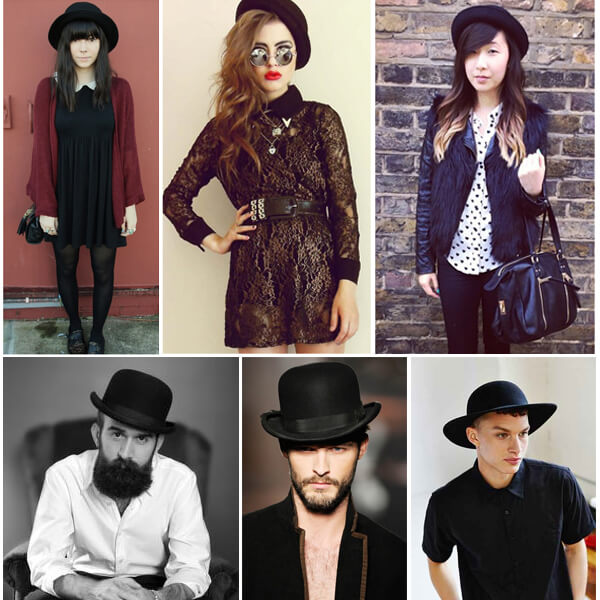 Vintage Delight
One big reason that thrift stores and flea markets are always a buzz amongst the fashionista squad is the treasure they stumble upon there! Fashion is one industry where the phrase 'old is gold' is taken quite literally. They swear by trends that make modish come-backs and are all about elegance and poise. Shirt dresses, palazzo pants, flair trousers, cape coats, crop tops and much more. Ah! History is quite an inspiration after all!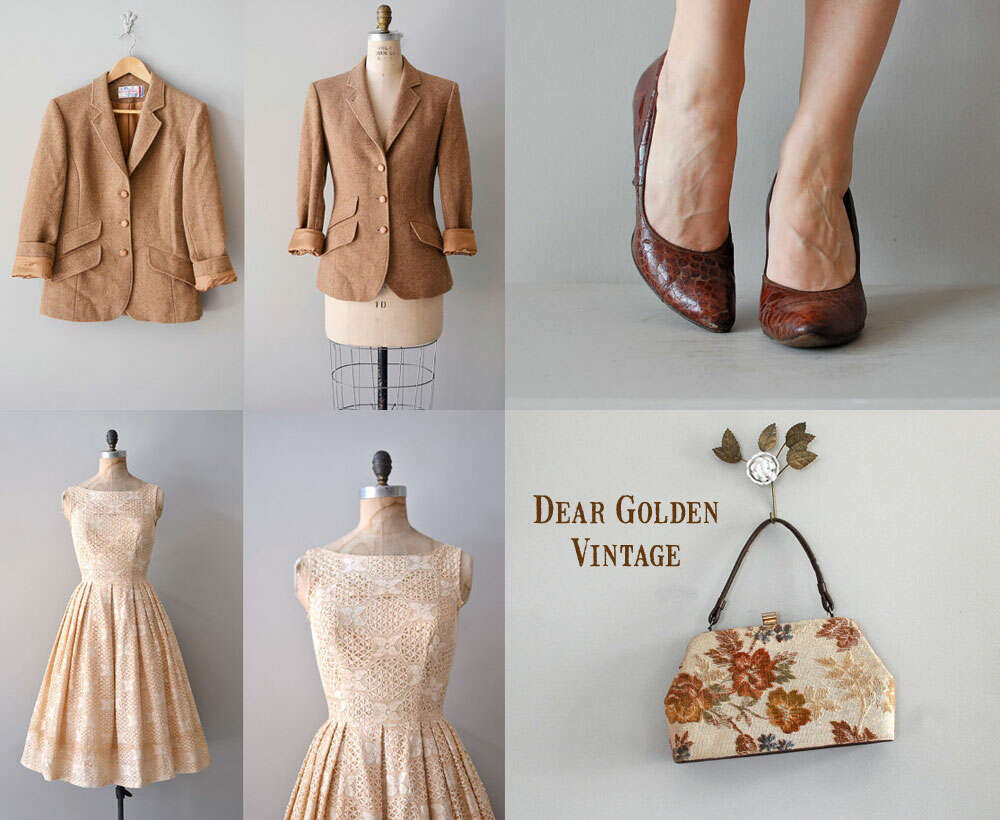 All Things Polka
The polka trend has come to a full circle. Now, that's a wordplay and seemingly fit! Where Disney's Minnie Mouse eternalized polka dots, Marilyn Monroe rocked a bikini in that print. And through the years, fashion's affair with this simple print has only grown taking up various forms and colors as the years progress. Also, the combination of polka dots along with peter-pan collar was so subtle yet charmingly wonderful. All hail Zooey Deschanel! Decades later, one thing we can safely conclude is that this trend is here to stay!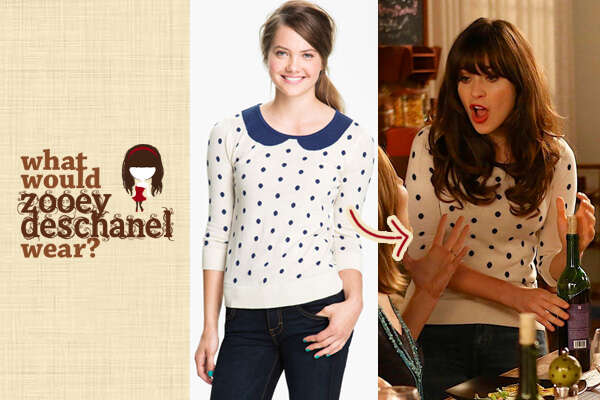 Color Blast
Did you honestly think neon was the brainchild of our generation? Dig up your grandmother's closet and you will be stunned by the colorful surprise awaiting you. 70s and 80s was the time where opinions were uninhibited and trends were bold, bright and beautiful. Now, forms have changed but neon colors are still ruling with greater degree of elan and sophistication. Neon monotones have proven to be a favorite amongst celebrities time and again.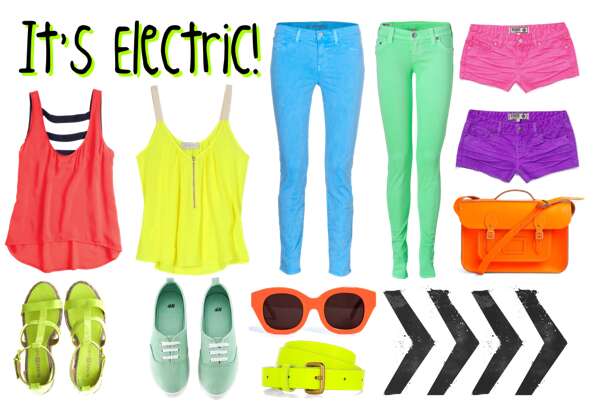 Come Back Dresses
Whether it's an elegant flowy maxi dress or a chic wrap dress perfect for a day-out or a knee-length dress with ruffles, one of these is our staple go-to choice. They bring out the confident goddess in you while maintaining your feminine stance. Wrap dresses that entered the market in the 70s won hearts as soon as they made an appearance owing to their ease and comfort combined with the great outlooks. On the other hand, maxi dresses bring out the retro charm and the lady in you! Floral maxi dresses? Oh yes!
Suit Up
After all, a gentleman will remain a gentleman. Boys are growing up and are going for much smarter look than just being frivolous with their clothes. The suede jackets and vests came back in fashion, and no one could thank the fashion industry enough. For that edgy, smart and "all-eyes-on-me" look, most men preferred wearing a nice jacket with a shirt or tee. And, some opted for the swag look and got the vest back in fashion.
While you're still making a list of all the possible things to borrow from your mom, let's not forget that each generation has a charm of its own. There are some classics such as aviators (Thank you, Tom Cruise) and round sunglasses which are evergreen and spice up any outfit. However, trends such as bell bottoms and over-the-top haircuts are a matter of the past for good and rightfully belong there.
Sticking to the fashion trends isn't a compulsion anymore. Confidence and comfort is seen as a far greater fashion weapon over-powering the preset societal norms. You are what you wear and you wear what you are. When you think of trends, Justin Timberlake's chartbuster 'what goes around, comes back around' aptly applies. And funnily enough, it's a good thing trends are radical and ever-changing. So, what's your pick today?