In spite of the fact that India is undergoing a population explosion, there are some places where you can hardly find any companion. Would you believe if I tell you there are still some places that are if not completely untouched but still remain a secret for many? Daringabdi in Odisha is one such place that witnesses heavy snowfall every year!! In a few moments, I'm going to take you on a tour of 20 most isolated places in India that involve everything from virgin beaches and secluded islands to the loneliest valleys. Read on to find out more!


Solitude is the soul's holiday, an opportunity to stop doing for others and to surprise and delight ourselves instead.
After my frequent dose of offbeat places along with their jaw-dropping information and pictures, I'm sure the caption "offbeat place" is not alien to you anymore. I'm not going to stop flooding and surprising you with related posts, thereby helping you make travel savvy. And with some real hot flight deals going on domestic flight bookings, this is indeed the perfect time to ditch your work and take one hell of a trip to self-discovery.
Here's a list of 20 most isolated places in India
Obscured and far-out, these clandestine places will leave you dumbfounded with their virgin beauty. Before we begin our list, you might consider sending travel gift cards to your friends & loved ones and take them along for the journey!
1. Phugtal Monastery, Ladakh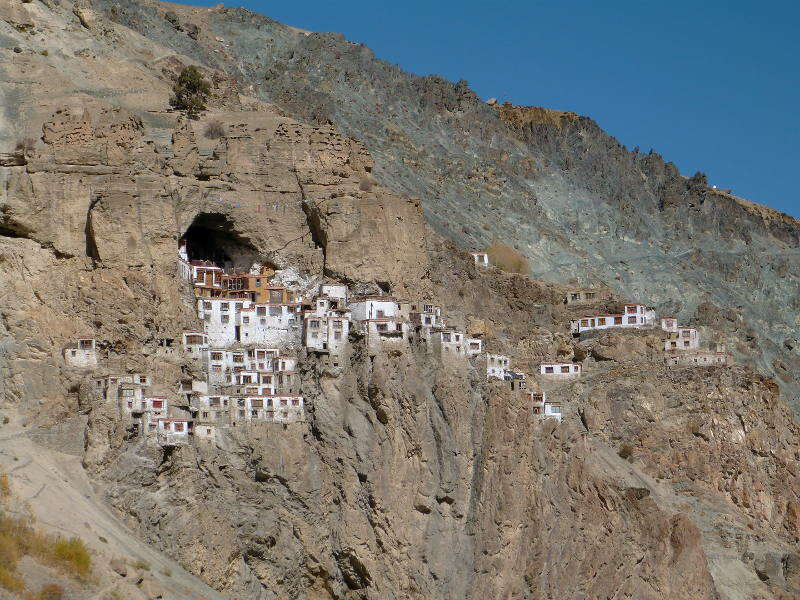 For those who have already explored Leh Ladakh, they know how Ladakh is flanked by the surreal natural beauty that can allure even the most rigid traveler. To add some spiritual aspect, Ladakh is replete with monasteries. While some of the Buddhist monasteries are sitting on the peak of the hills, others are either dominating the landscapes or tucked away in the descend. These oodles of monasteries make Ladakh a Buddhist sanctum. Phugtal Monastery is located in the most remote region of Ladakh and is among the 20 most isolated places in India that you can mind visiting for a surreal experience.
Save on all your travel expenses with HappyEasyGo!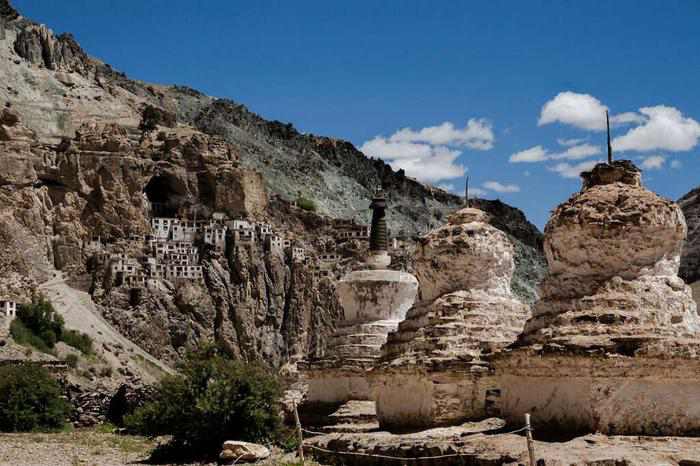 Phugtal Monastery, also known as Phugtal Gompa and Phuktal monastery, is a 12th-century sanctorium located in the southeastern of Zanskar valley. It was founded by Gangsem Sherap Sampo and is one of the only Buddhist monasteries in Ladakh that can be reached by foot. The monastery has a distinctive construction, as it's built onto a Cliffside in the form of a honeycomb. Situated on the mouth of a cave, and facing major tributary of the river Lungnak, this monastery features a library, prayer rooms, and houses around 70 monks. If you're planning to visit Ladakh, include this monastery in your itinerary.
How to get there: Jammu to Padum (by bus); Padum to Ichar (by taxi); Ichar to Phugtal Monastery (trek)
Best time to visit: July to September
2. Pangong Lake, Ladakh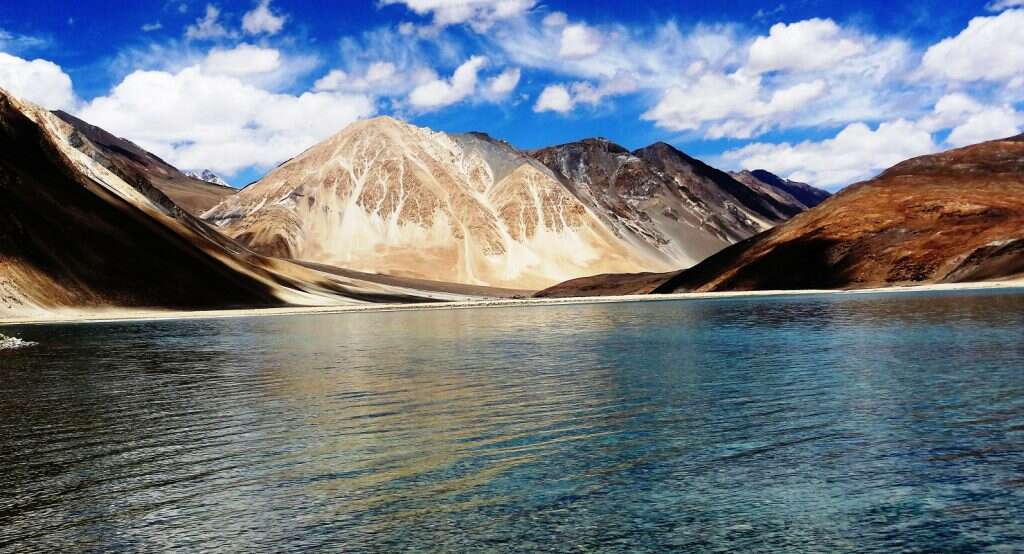 If you have watched the 3 Idiots movie and remember the last scene, probably you'll relate the above picture. Situated at a height of 4,250 meters, Pangong Tso is one of the largest brackish lakes in Asia. Blame it or thank its geographical placement, this mind-boggling lake is untouched and unscathed by the growing pollution and population alike.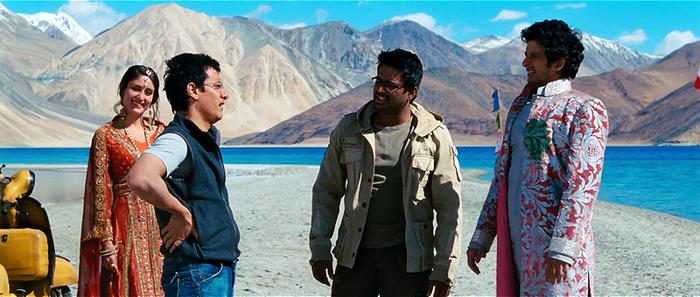 This crystal clear blue lake sprawls over an area of 100 kilometres across the borders of two countries in India and China and is among the most isolated places in India. While one-third of this lake is in India, the rest of the lake is in Tibet. It's a 5-hour drive from Leh. So, you can plan and enjoy this tranquil lakeshore that can be remained etched in your memory forever and get itself a spot on the list of unseen places in India.
How to get there: Leh to Pangong Lake (by taxi)
Best time to visit:  May to September (The lake freezes in winter)
3. Gurudongmar Lake, Sikkim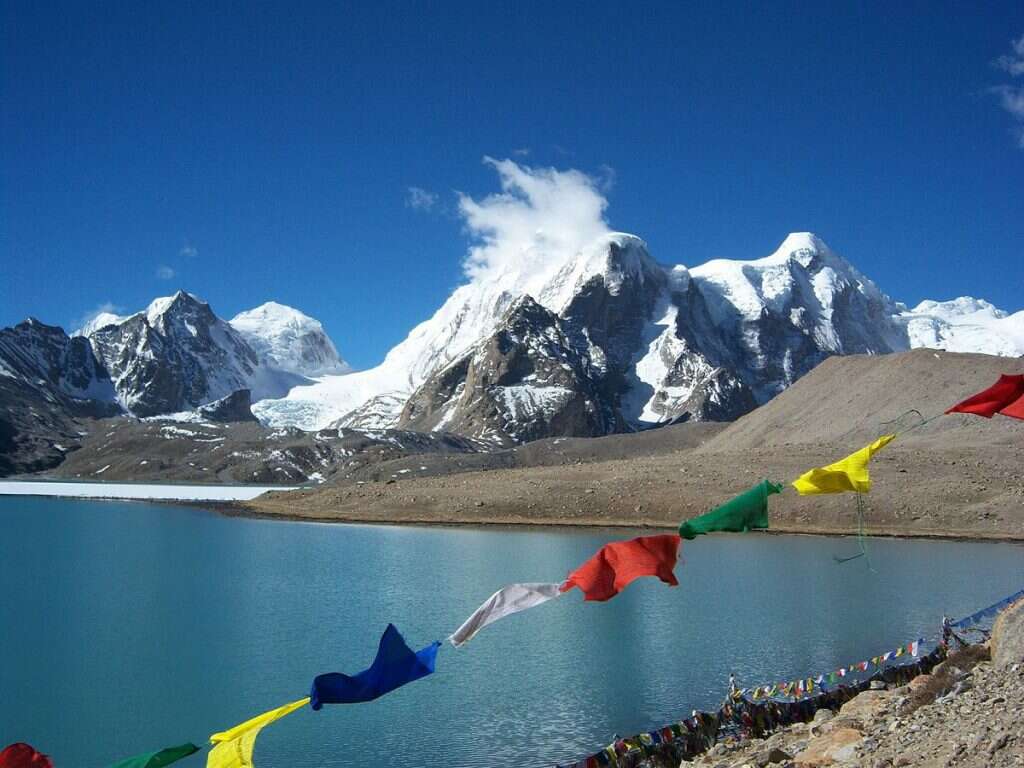 Gurudongmar Lake is among the most isolated places in India, as it is situated at a height of 17,100 feet in Sikkim. This lake is counted among the top 15 highest lakes in the world. It is the second-highest in India next to Cholamu lake at a height of 18000 feet, also located in Sikkim. The nearest village from Gurdongmar Lake is Thangu, at about 14000 ft. thus making this lake one of the most isolated places in India.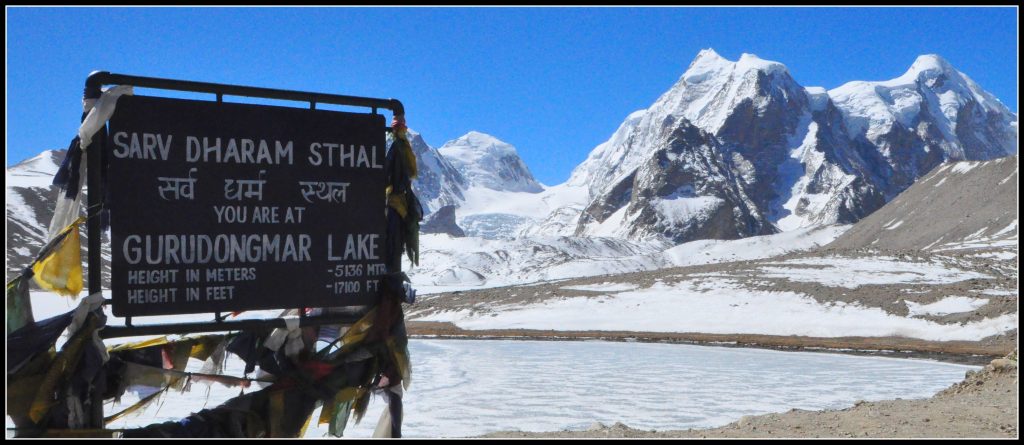 Named after Guru Dongmar, the lake has a lot of religious significance and its water is considered holy. The magnificent view of Mount Siniolchu and Khanchendzonga from this lake is a sight to behold. After enjoying this crystal icy lake, you can visit the nearby 'Sarva Dharma Sthal', a worship place for all religions.
How to get there: Gangtok to Lachen (by taxi); Lachen to Gurudongmar Lake (by taxi)
Best time to visit: November to June.
4. Ziro, Arunachal Pradesh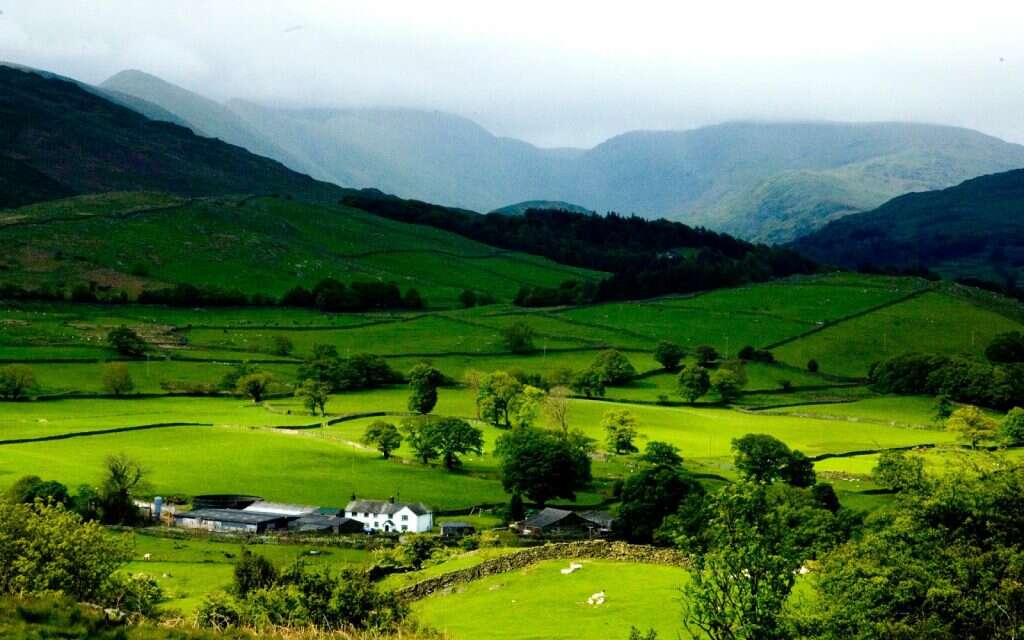 We couldn't afford to miss but add Ziro in our list of 20 most isolated places in India. If you're looking for a place where you could go and simply connect with nature, revive your body, mind, and soul, and feel alive, Ziro could be your ideal choice. Native to a unique tribal group of Arunachal Pradesh – Apa Tani, Ziro is the peace seeker's paradise for its incredible serene beauty and balmy climate. Ziro is a quaint old town, located at 1500 meters and is rarely visited by the outsiders. Apart from the rice fields and pine trees, Ziro's main highlight includes its 4-day musical festival that was commenced in 2012.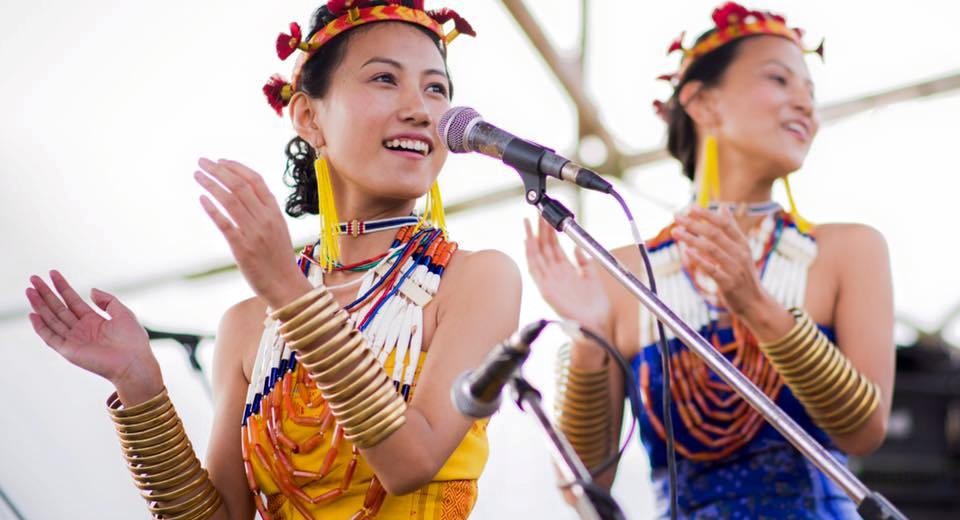 The music festival hosts several bands from across the nation. The festival is a mix of Indie, alternative, funk, and fusion, with the occasional electronic and heavy acts thrown in for good measure. If music interests you then this place is a must-visit. You can follow the official Facebook page for more details.
How to get there: Guwahati to Ziro (by bus)
Best time to visit: Throughout the year
5. Phawngpui, Mizoram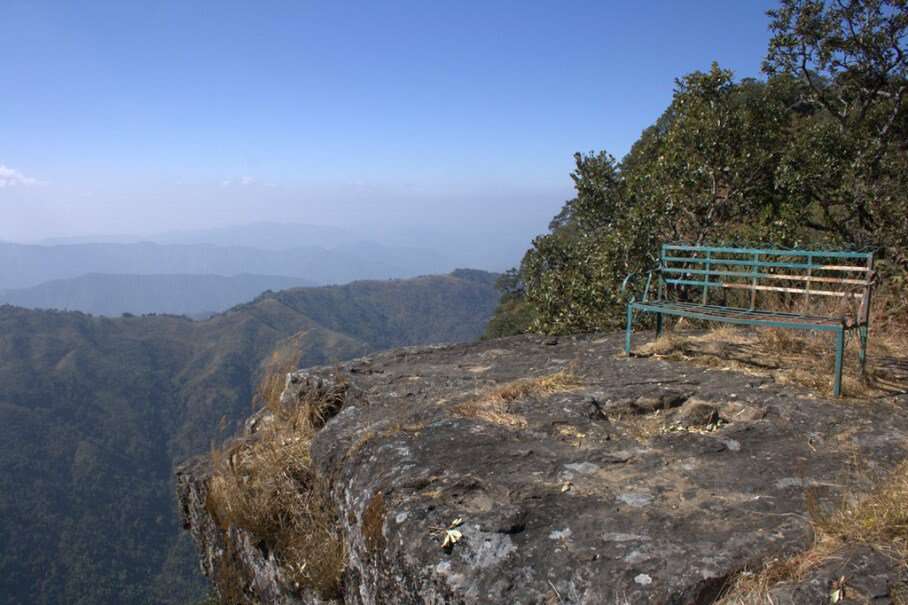 Honestly, Mizoram has never got its due credit, when it comes to tourism. Once you explore this state, you'll realize how awe-inspiring this state is. Phawngpui or the Blue Mountain is the highest peak in the state and is tucked away in its years of mystery, thus becoming one of the most isolated places in India. Scintillating valleys, rich culture, salubrious climate, and rare natural flora and fauna are the reasons, why one of these most isolated places in India should be on your bucket list.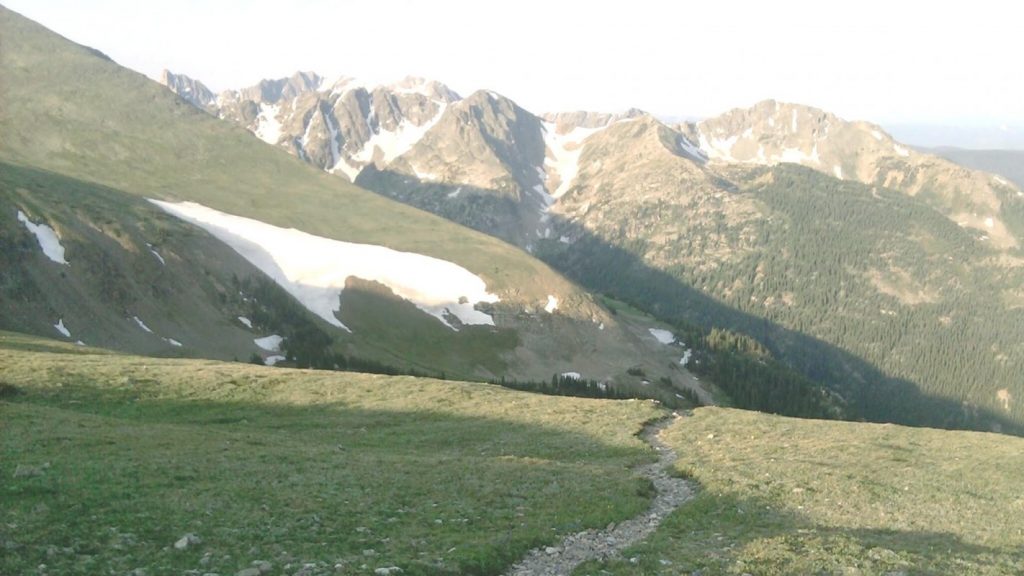 Sangau village, which is about 229 km from Aizawl, is the closest settlement to Phawngpui. Thlazuang Kham is one of its most spectacular cliffs Abundant with flora and fauna, you will require trekking to explore this park. While you can enjoy the mystifying orchids and rhododendrons spread within the valleys, you might get lucky to see gorals gazing over the steep slopes and peregrine falcon swooping down on fleeting cliffs.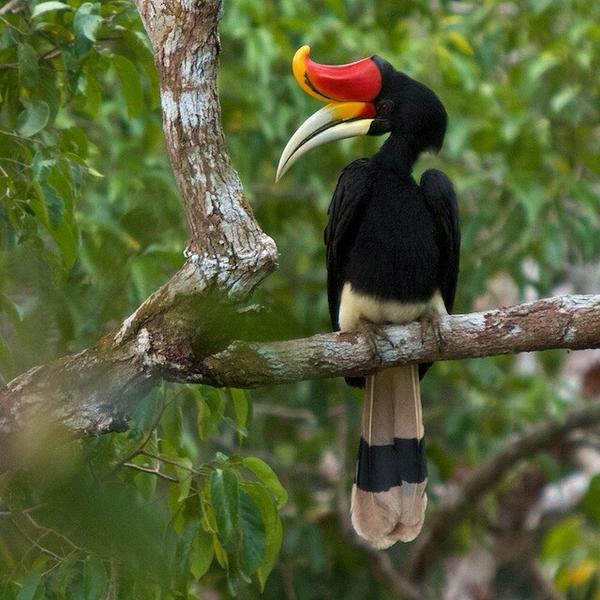 Phawngpui is also home to an amazing variety of birdlife including the rare Blyth's Tragopan, Dark Rumped Swift and Hume's pheasant, and endangered mammals like the Slow Loris, Tiger, Leopard, Leopard Cat, Serow, Goral, Asiatic Black Bear, Stump-tailed Macaque and Capped Langur.
How to get there: Mizoram to Sangau village (by bus); Sangau to Farpak (by taxi); Farpak to Phawngpui (trek)
Best time to visit: October to April
6. Dzukou Valley, Manipur
A valley that offers true solitude can provide an exhilarating experience for the soul.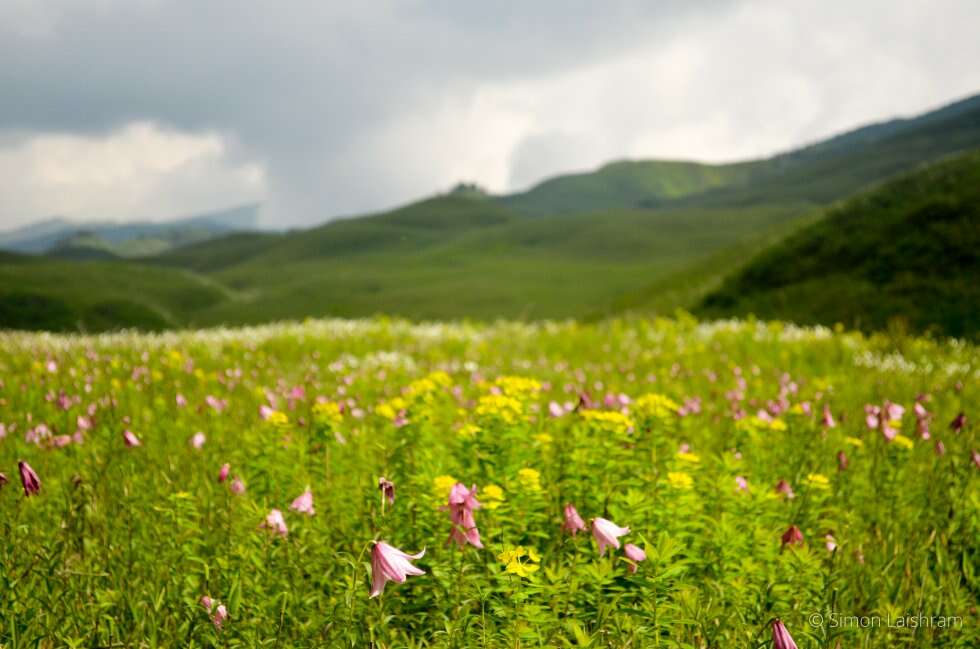 Dzukou valleys are one of the most disputed lands in our country, blame it on its geographical locations. It is located on the borders of Manipur and Nagaland and can be reached in five hours of a trek from Mt. Isii of Senapati district of Manipur. Both the states have been claiming their ownership over this valley for years now. If there's something called heaven on earth then this valley can best justify the statement. Being flanked by flowers all throughout the year, this valley is fondly known as the "Valley of flowers of the North East".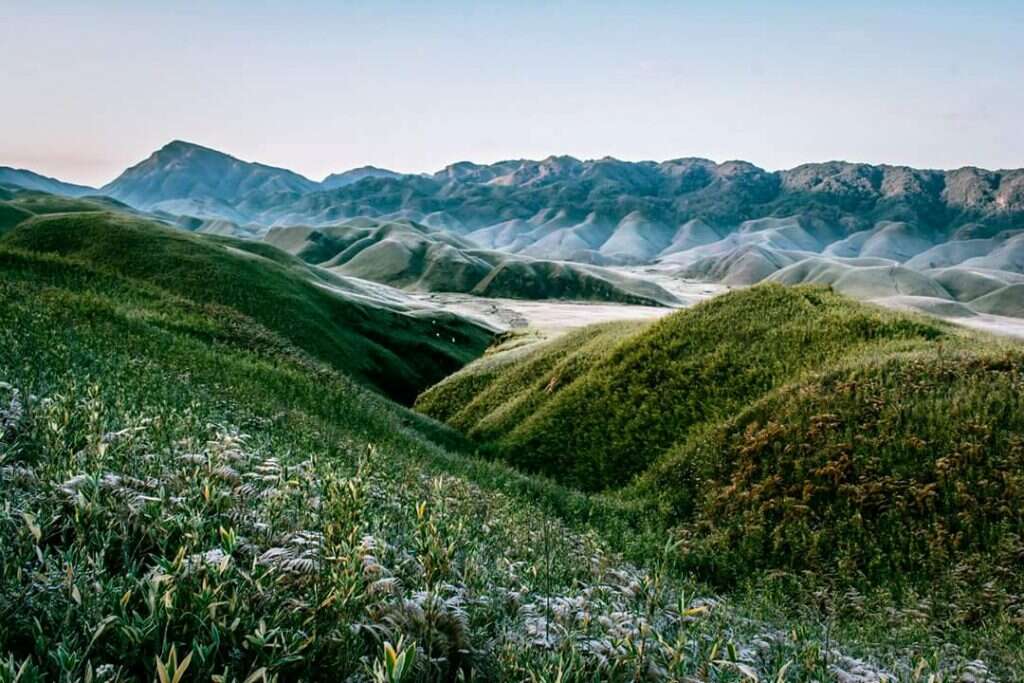 If you are an admirer of William Wordsworth, Robert Frost, and John Keats, you would immediately fall in love with this valley, for its beauty surely reminds us of their poetic expressions of nature. This valley is one of the most isolated places in India and should be on your bucket list. While you walk past the lush greenery field, you would come across the enchanting stream flanked by the chirping of birds and cool breeze. What else you could have wished for when you get a break from the concrete jungle and mechanical lifestyle?!
How to get there: Nagaland to Kohima (by bus/train); Kohima to Dzukou Valley
Best time to visit: June to September
7. Garamur, Assam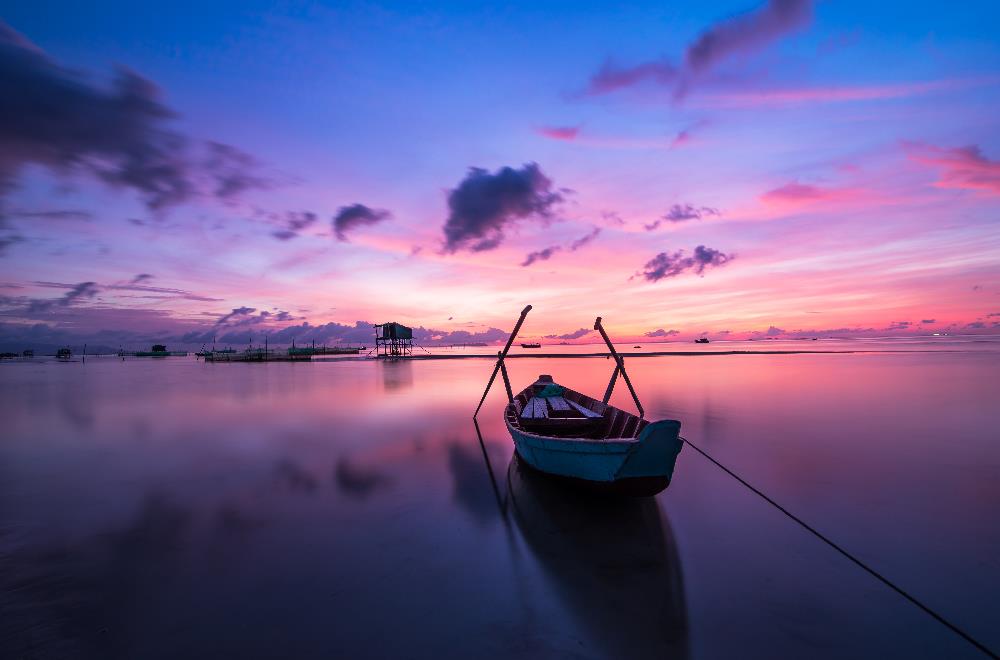 Garamur is one of the many satras in Majuli, the world's largest river island. Majuli, unfortunately, has been now the worst victim of land erosion and might disappear soon. Click here to know more.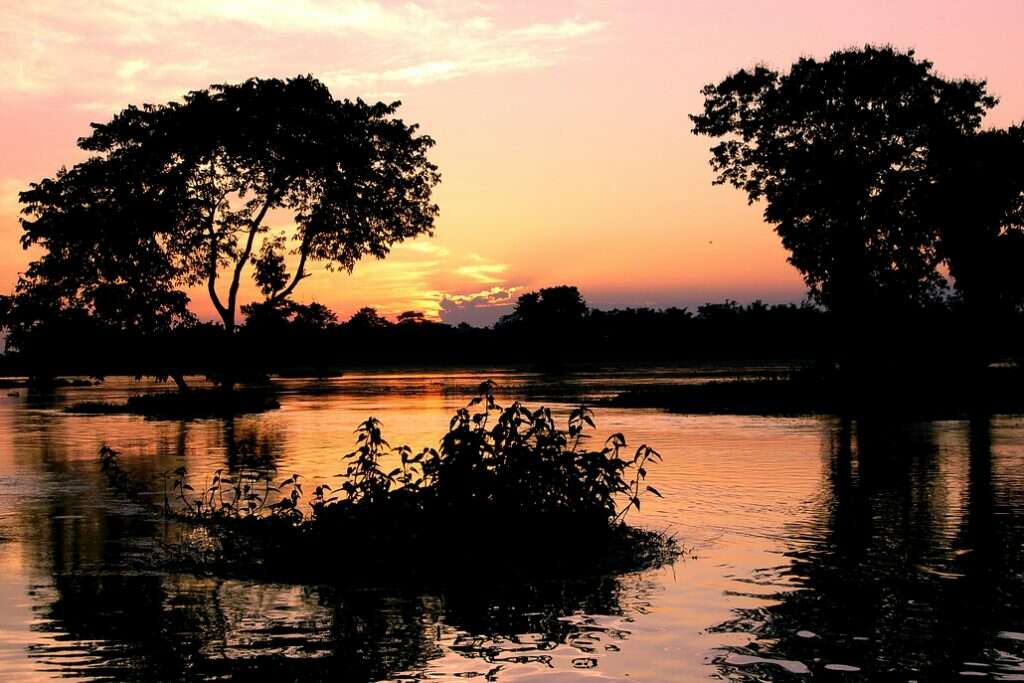 The easiest way to get to the Garamur village is to hire a taxi from the Kamalabari Ghat. You can also hire bicycles, bikes and private vehicles to get around the different villages on the island. Do rent a bamboo hut to have a surreal and eco-friendly experience, if you're willing to stay close to nature. The main attraction in and around the village are the different satras or monasteries which are dedicated to Lord Vishnu and depict different forms of God. Should this be on this list of unseen places in India?
How to get there: Guwahati to Jorhat (by train); Jorhat to Neematighat (by taxi); Neematighat to Kamalabari ghat (by ferry); Kamalabari ghat to Majuli (by taxi); Majuli to Garamur (by walk)
Best time to visit:  October to February
8. Goecha La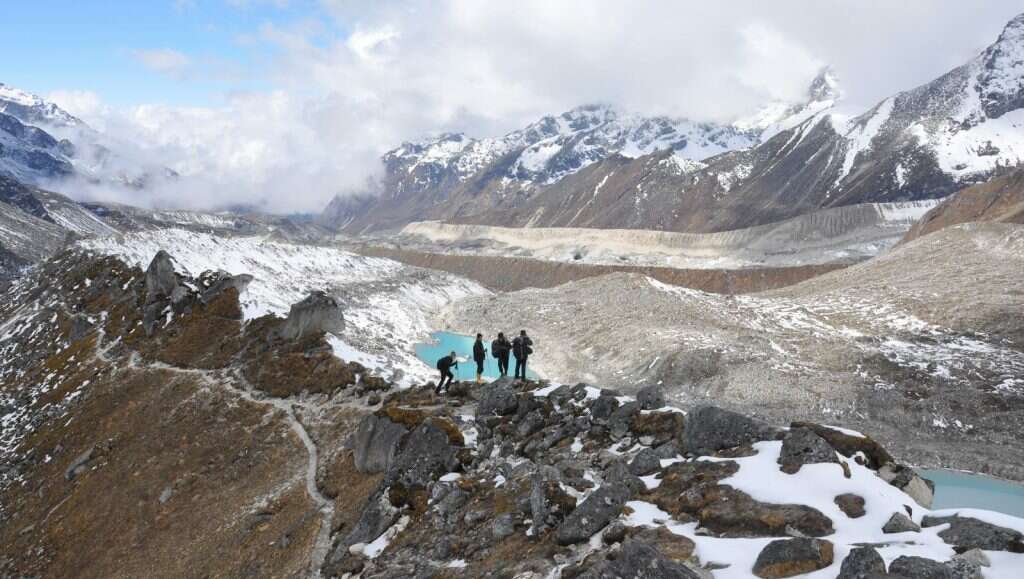 Tear shaped peaks, the breathtaking sunrises, and sunsets, overlooking the snow-capped Himalayas, the jaw-dropping view of sixteen beautiful peaks from Dzongri top, the lush green Himalayan forest, its nomadic rivers, grasslands, rhododendrons etc. are some of the reasons to fell in love with the beautiful Goechala Trek are endless.
Another reason to explore this high mountain pass is not that it's one of the most isolated places in India, but it's a path to paradise for the trekkers. And hours of physical effort will only you reward you magnificent view of the massive structure of Kanchenjunga from 16,200 feet.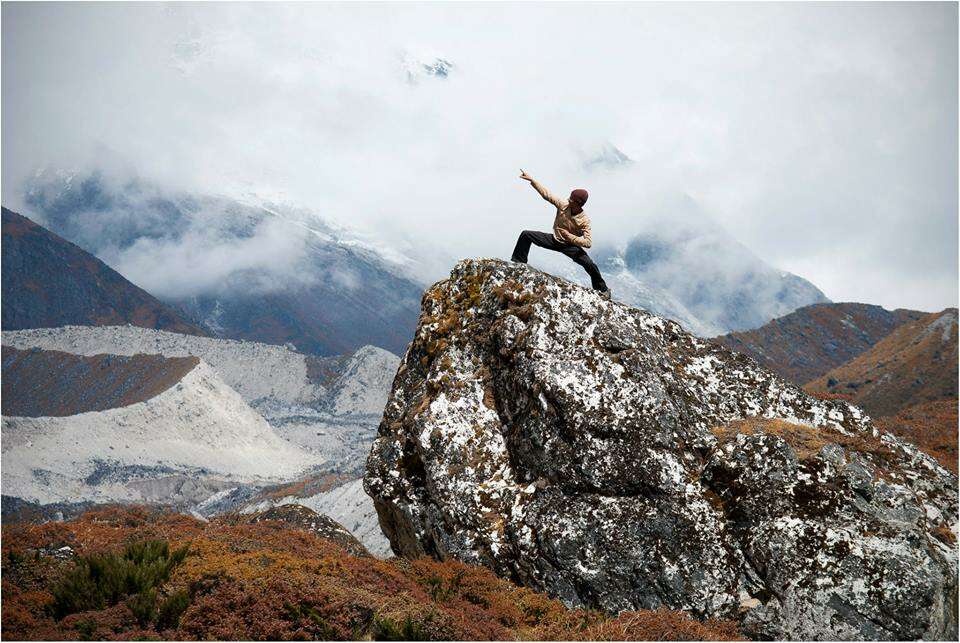 Goecha La Trek from Dzongri Top, Thansing and Goechala –
Kanchenjunga, 8586 meters
Talung, 7349 meters
Rathong, 6679 meters
Kabru N, 7353 meters
Koktang 6147 meters
Simvo 6812 meters
Kabru S 7318 meters
Kabru Dome 6600 meters
Kabru Forked 6100 metes
Pandim 6691 meters
Tenchenkhang 6010 meters
Jupono 5650 meters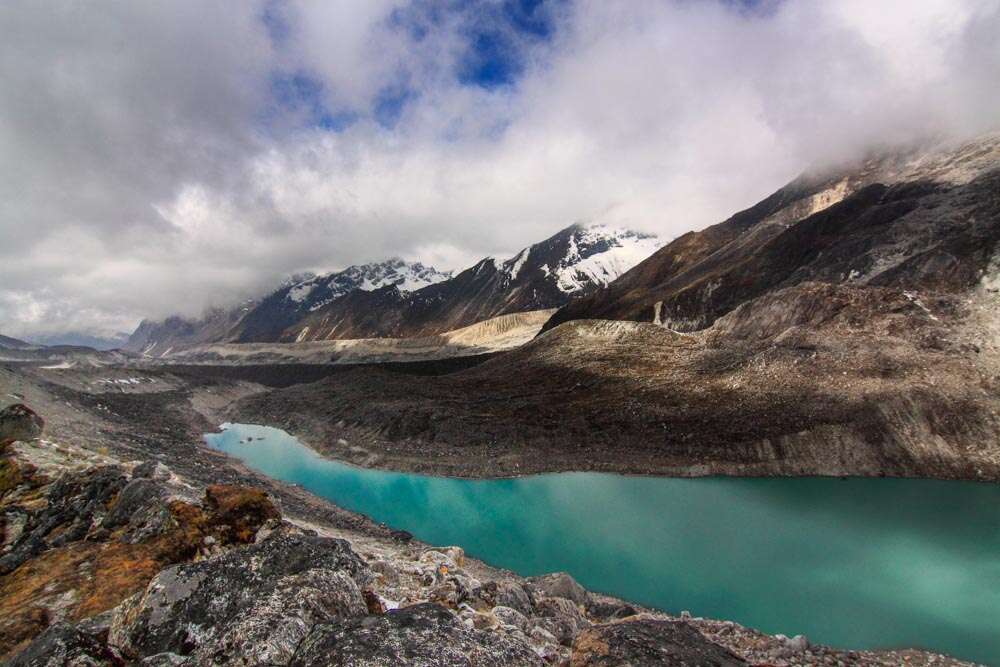 For all the trekkers out there, let me tell you Goecha La trek is the best you can find in India. It's indeed a lifetime experience. Go for it!
How to get there: Siliguri to Yuksom (by bus/taxi); Yuksom to Goecha La (trek)
Best time to visit: April to June; September and October
9. Dharchula, Uttarakhand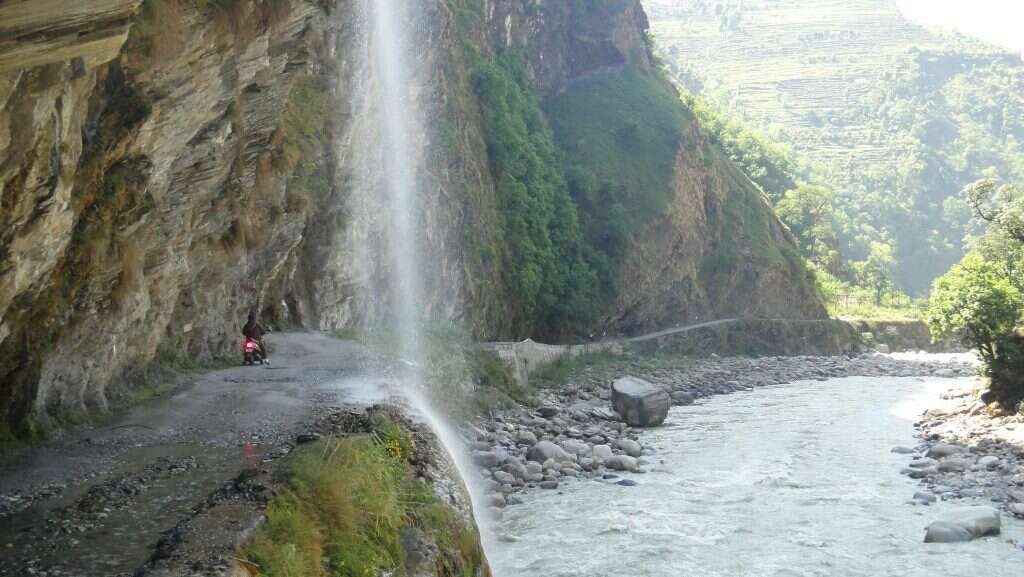 Dharchula is a whimsical town located in the Pithoragarh district of Uttarakhand. It is one of the most remote places located along the ancient trade route through the Himalayas. You can explore apart from visiting the obvious places like Dehradun, Haridwar, Roorkee, and Rishikesh. The snow-clad Panchchuli peaks separate Dharchula from the Johar Valley. Situated at an elevation of 915 m above sea level, Dharchula has tucked away in hills, thus cutting itself from the outside world.
It is one of the most beautiful isolated places in India, as it is strategically considered sensitive, for it's situated on the Indo-Nepal border. Try visiting the Nepali side of the Dharchula, which makes one of the best excursions. Most of the tourists miss this small town while travelling to Kumaon. Some of the must-see attractions of Dharchula include Mansarovar Lake, Narayan Ashram, Chikrila Dam, Kali River, and Om Parvat. This town can also be your camping site en-route Kailash Mansarovar and Chota Kailash.
How to get there: Pantnagar airport to Dharchula (by taxi)
Best time to visit: May and June; September-December
10. Kalap, Uttarakhand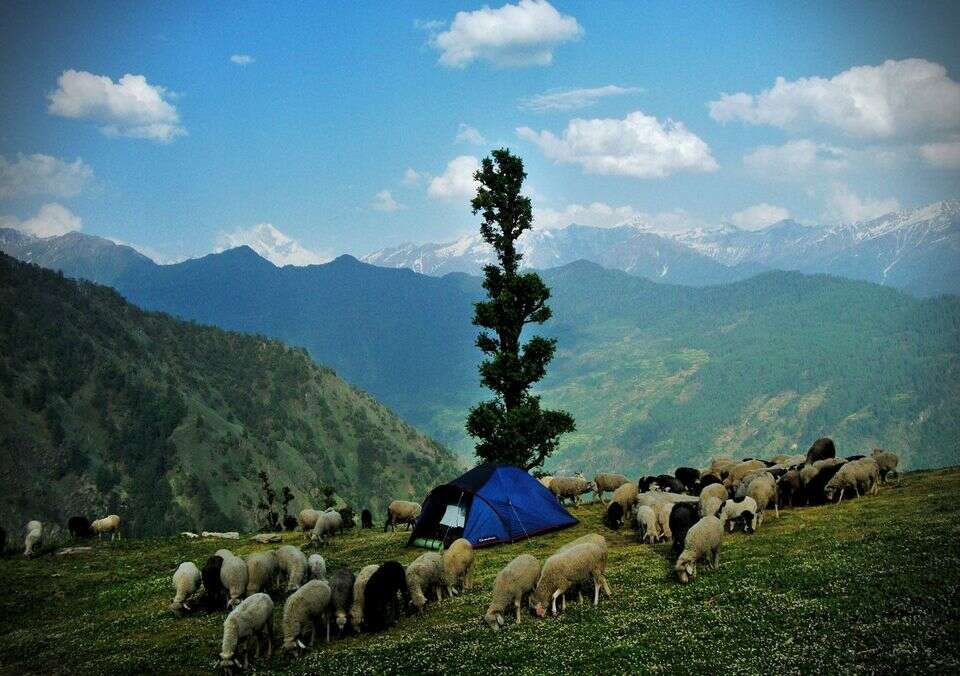 Kalap is a heady mix of architecture, agriculture, cuisine, culture, folklore and stunning vistas. Come sample a style of living that has been lying forgotten in time!
As you follow the less taken path that rises up the Garhwal Himalayas, you'll discover a virgin place that has remained unscathed by the time.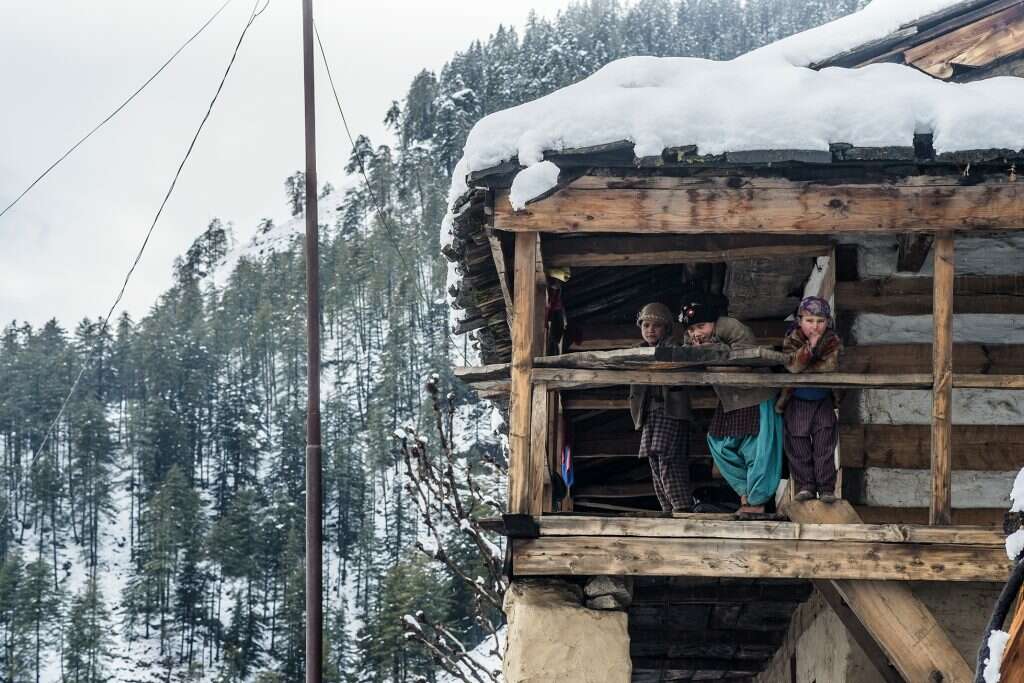 Kalap is India's most remote village and hence bagged a place in my list of 20 most isolated places in India. This quaint village is located at an altitude of 7,500 feet and is beautifully nestled among the deodar forests and virgin pine trees. Kalap is 210 km away from Dehradun and is thus not much known to the tourists.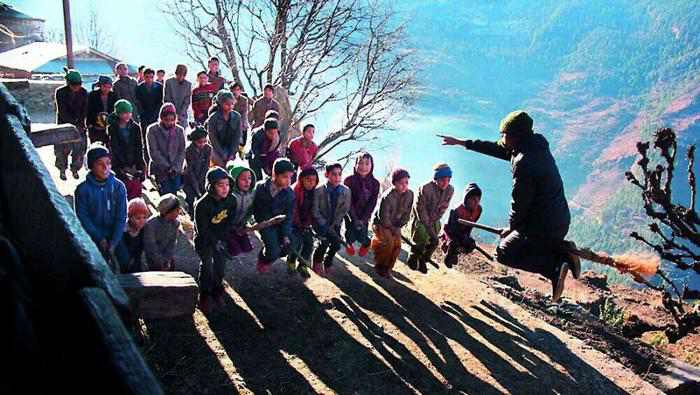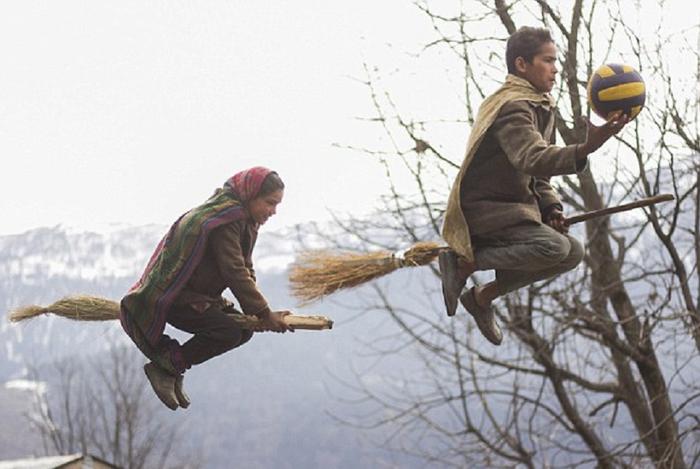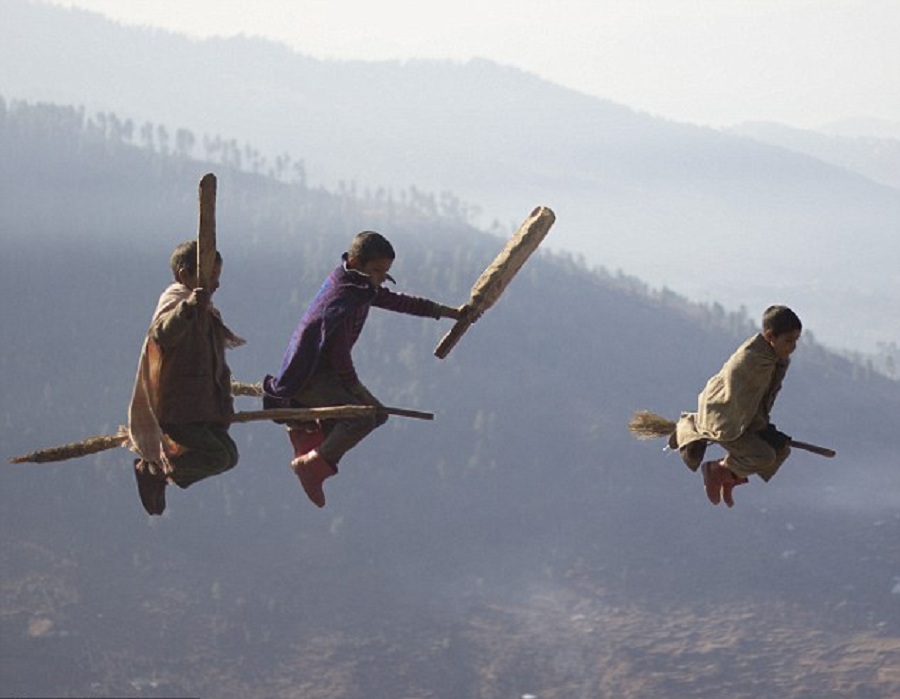 This off beaten village in Uttarakhand, however, had their own share of magic, when Anshu Aggarwal, a 25-year-old freelancer photographer recreated Quidditch scene from Harry Potter with his photoshop skills. The photoshopped images look so real, for a moment you would think the kids were really playing the game of Quidditch in the air.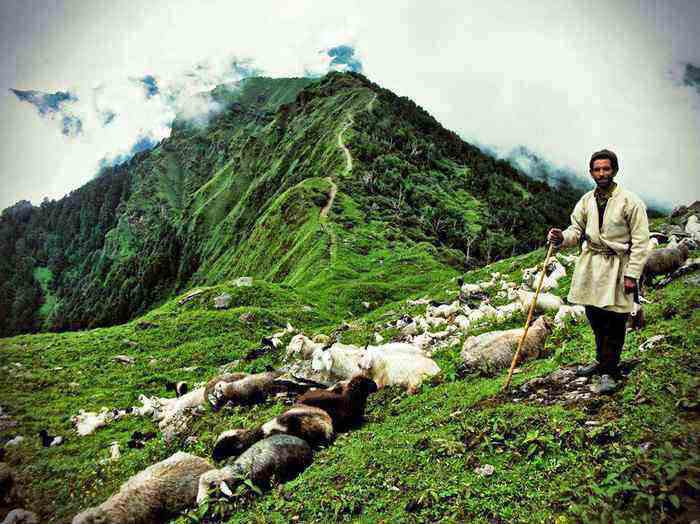 As you follow the less taken path that rises up the Garhwal Himalayas, you'll discover a virgin place that has remained unscathed by the time. Kalap is quite the curiosity. The legend goes like this, two old men from Rajasthan descended this 7,800ft-height place and settled here about 300 years ago. Today, 80% of its residents are of Rajput stock and speak their own dialect of Garhwali.
How to get there: Dehradun to Netwar (by bus/taxi); Netwar to Kalap (trek)
Best time to visit: Autumn months
11. Chitkul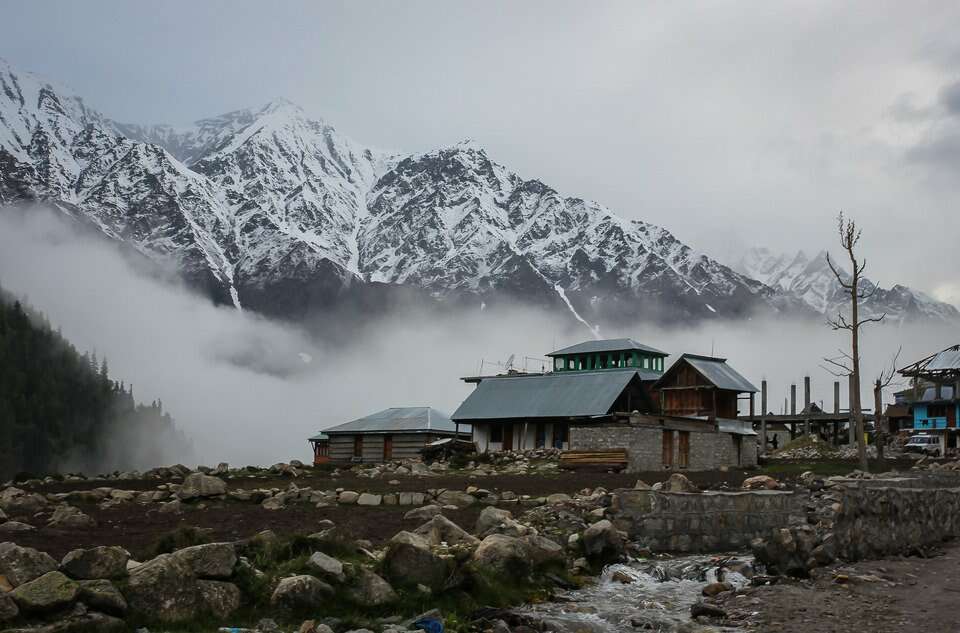 Chitkul is the last village of Indian Tibet border and is hence among the most isolated places in India. This whimsical village in Kinnaur is flanked by three mountain ranges of Zanskar, Dhauladhar and Greater Himalayas on one side and Sutlej, Spiti, Baspa and their tributaries on the other side. The moment you reach there, you would be completely smitten by its beauty. The hill slopes are blanketed with vineyards and picturesque hamlets. The people of Kinnaur, as per our Hindu mythology, are considered to be the descendants of the Kinnaras, the halfway between Gods and humans.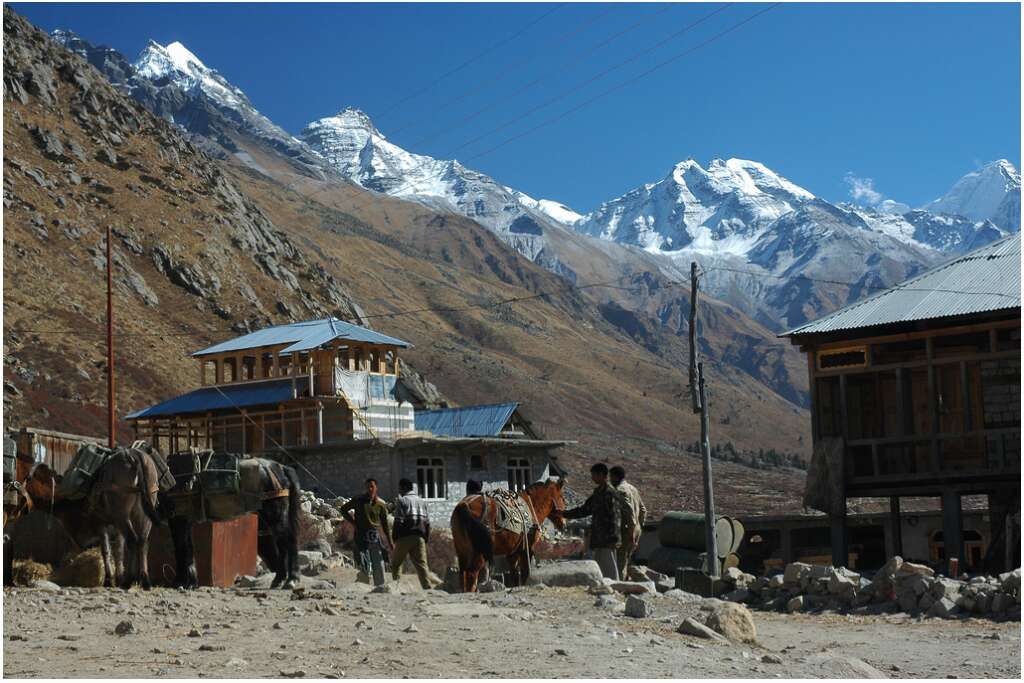 You can explore the Sangla Valley, a small town located between Karcham and Chitkul and is about 20 km from Karcham. The major highlight of Sangla lies in the valley of Baspa River, whose slopes are a mix of autumn-shaded leafy trees and big green pines.
How to get there: Shimla to Chitkul (by bus)
Best time to visit: March to October
12. Butterfly Beach, Goa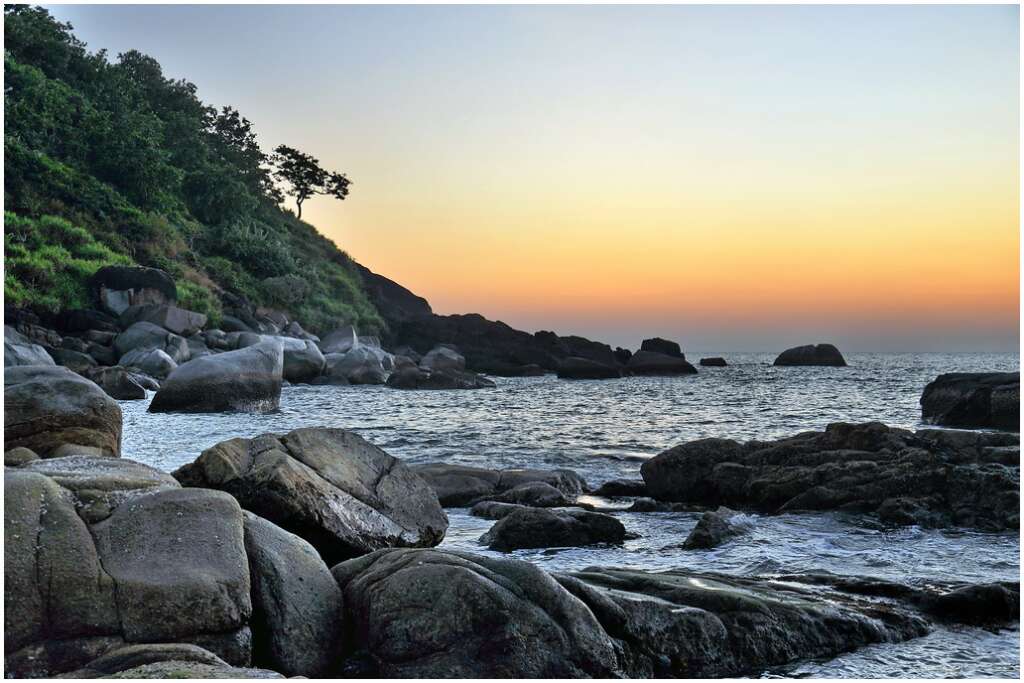 To go out with the setting sun on an empty beach is to truly embrace your solitude.
There are around 35 beaches in Goa. No matter how many times you visited Goa, there are always some beaches left unexplored. Butterfly Island is a hidden piece of land tucked away in the Arabian Sea, north of Palolem beach at a distance of about 37 km from Margao. Since it is located in an isolated region, the tranquillity of this small island has remained untouched.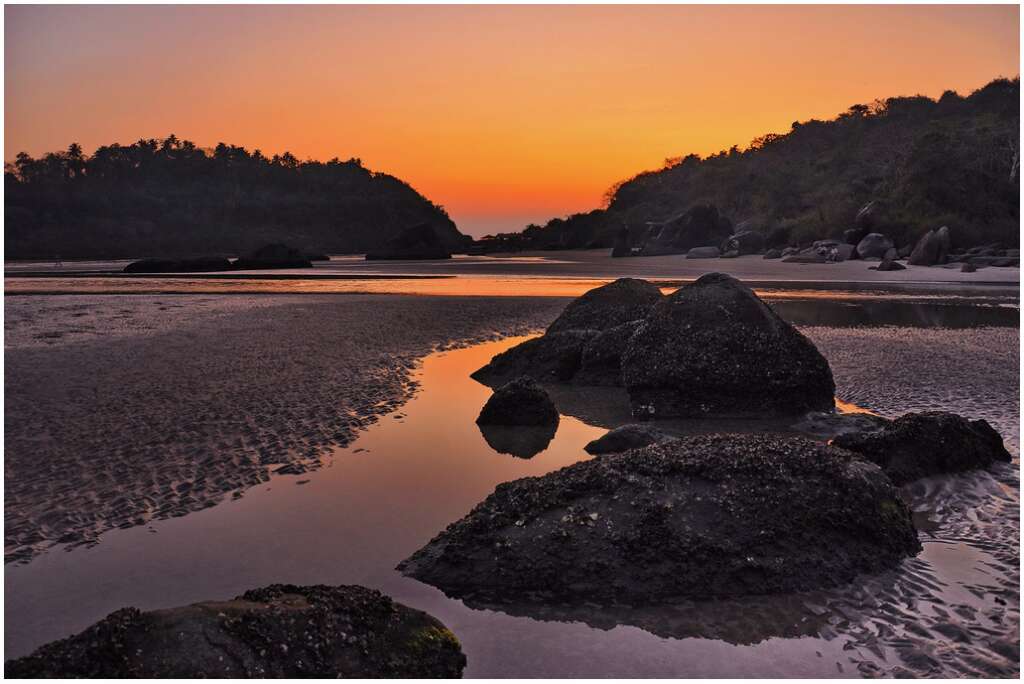 The moment you reach there, you would feel an aura of calmness in the air. This semi-circle beach cove is home to thousands of butterflies adorning the hilltop. And if you are lucky enough, you can also watch dolphins from the shore. It is definitely one of the prettiest unseen places in India. What do you think?
How to get there: Goa airport to Madgaon (by taxi); Magdaon to Palolem Beach (by bus); Palolem Beach to Butterfly Beach (by boat)
Best time to visit: November to March
13. Kaas Plateau, Maharashtra
Well, not all the beautiful places in India are confined to the north, Mother Nature has evenly distributed her beauty in all part of our nation and Kaas Plateau is one of them. The soil of this plateau is fertile, which is one of the major advantages, the plateau is always adorned with beautiful flora. At some places water has been deposited, thus forming a source of water for the flora and fauna of this plateau.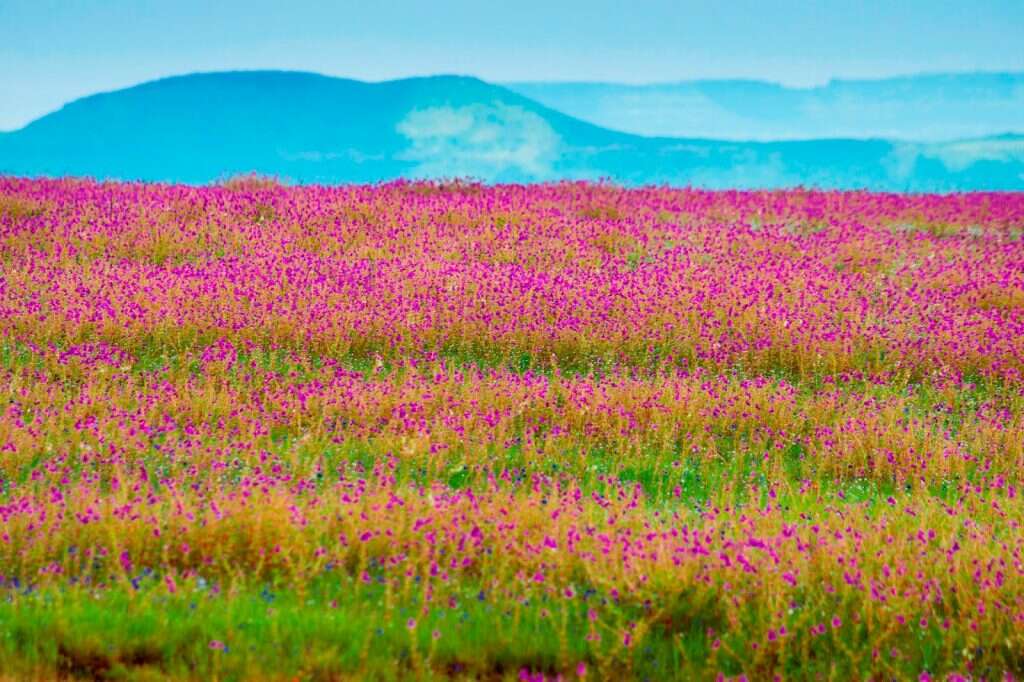 This plateau is one of the most isolated places in India, as not many know about this place. It is located 25 km away from Satara District and locals refer to this place as Kas Pathar.
How to get there: Pune/Mumbai to Satara (by bus/car); Satara to Kaas (by taxi)
Best time to visit: September and October
14. Daringbadi, Odisha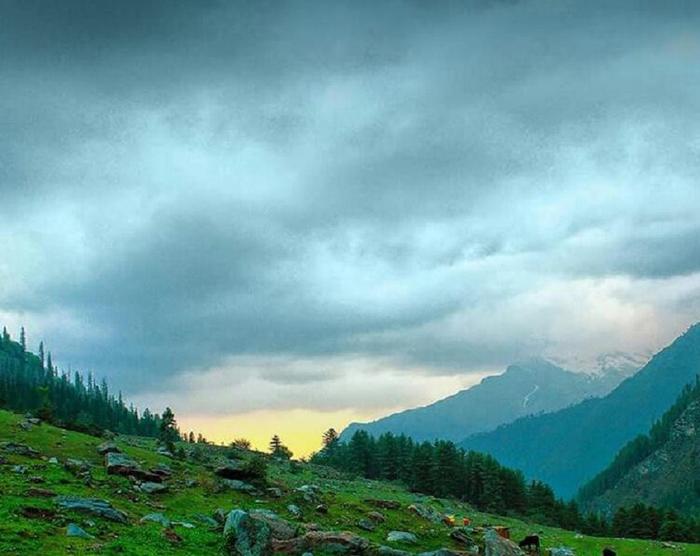 Daringbadi is referred to as the Kashmir of Odisha and it's no exaggeration. The temperature of this hilly region drops below zero degrees, thus giving you nail-biting winter experience just as in any north Indian hill station. Last year heavy snowfall was reported and the entire place resembles nothing less than Kashmir. You should visit to believe it to yourself.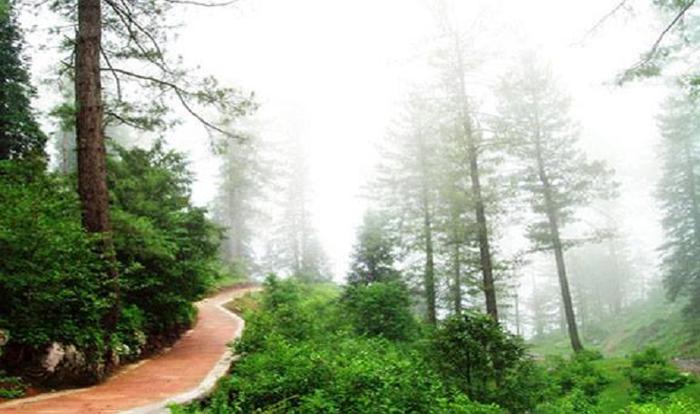 Places to see in this beautiful hill station include the following –
Daringbadi waterfalls
Badangia waterfalls
Hill View Park
Nature Park
Herbal Garden with Butterflies
Herbal Picnic ground
Coffee Garden
Duluri Picnic ground
Dasingbadi Picnic ground
Lovers Point
Dadubada near Kirikuti
Kirikuti ground
Aemo birds near Kirikuti
Belghar Sanctuary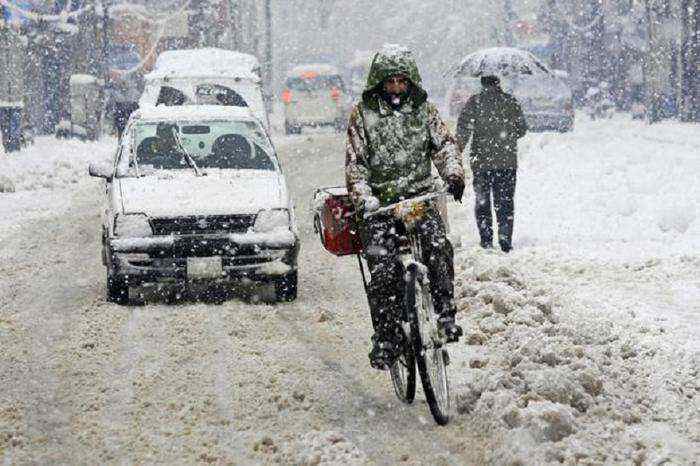 The snow-clad pine trees on one side and the coffee plantation on the other part offer you a mix of scenic beauties from northern and southern parts of India. If you are planning to visit Odisha, do make this place as a must-visit. For more details, click here.
How to get there: Bhubaneswar to Behrampur (by train); Behrampur to Daringbadi (by taxi)
Best time to visit: November to February
15. Hukitola Island, Odisha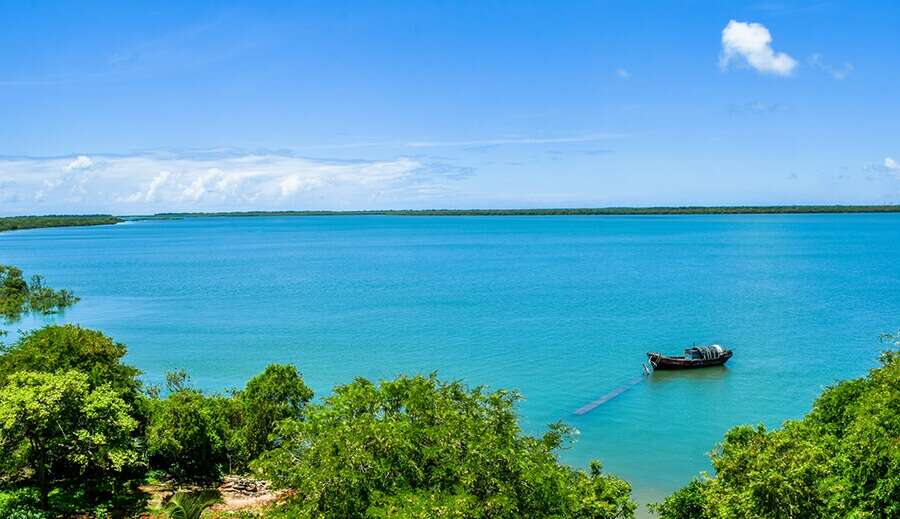 Hukitola is a 148-year old monument dating back to the Brtish era on Jambu Island in the Bay of Bengal. This histrionic monument is a grand building with an underground rainwater harvesting system and thus boasts about Odisha's glorious past in maritime trade. You need to sail from Ramnagar, which is the nearest point, and moving across the Mahanadi river, you will have to reach the backwater of Jambu, so as to reach on of the most isolated places in India.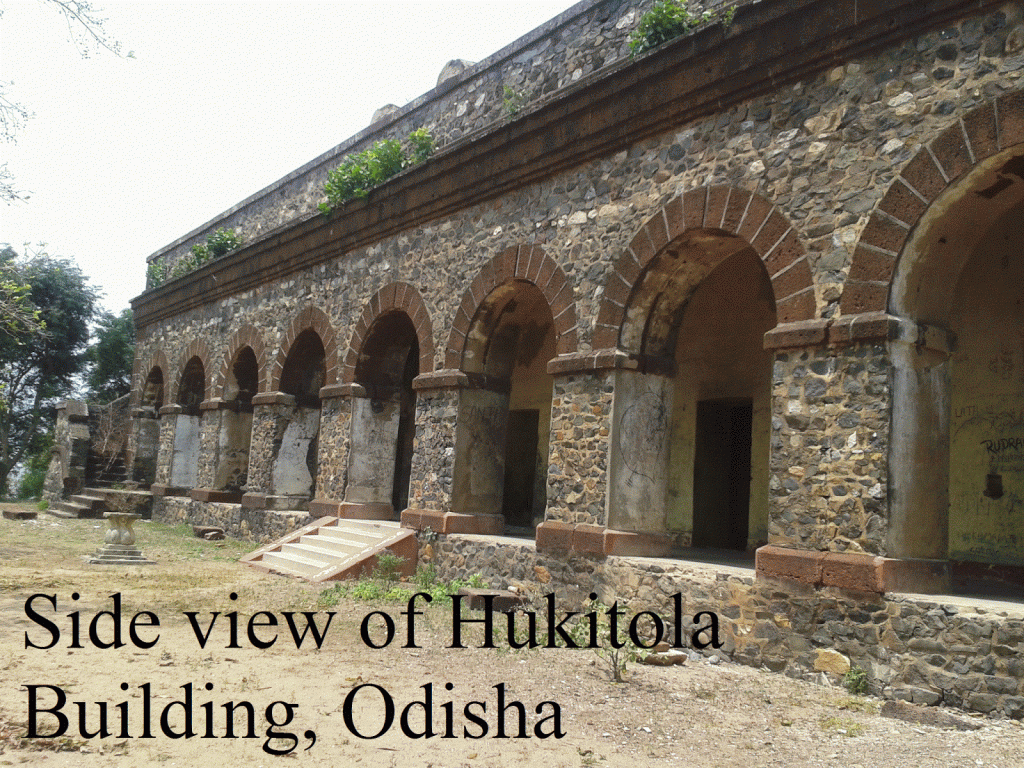 This historical fort built by the British is now lying in an abandoned state. There is also a lighthouse on the island that is not functional. British had built a port on this island for trades in 1750. The uniqueness of the fort lies in the design of its roof. The roof is slanting in position, so as to help rainwater flow down to 4 big water pots. The collected water was used for drinking purposes by the merchants. The fort also has a storm-proof warehouse and has a total of 11 big sized and 9 small-sized chambers.
How to get there: Cuttack to Kendrapara (by bus/taxi) Kendrapara to Kharinasi (by taxi); Kharinasi to Hukitola (by boat)
Best time to visit: October to March
16. Tinchuley, West Bengal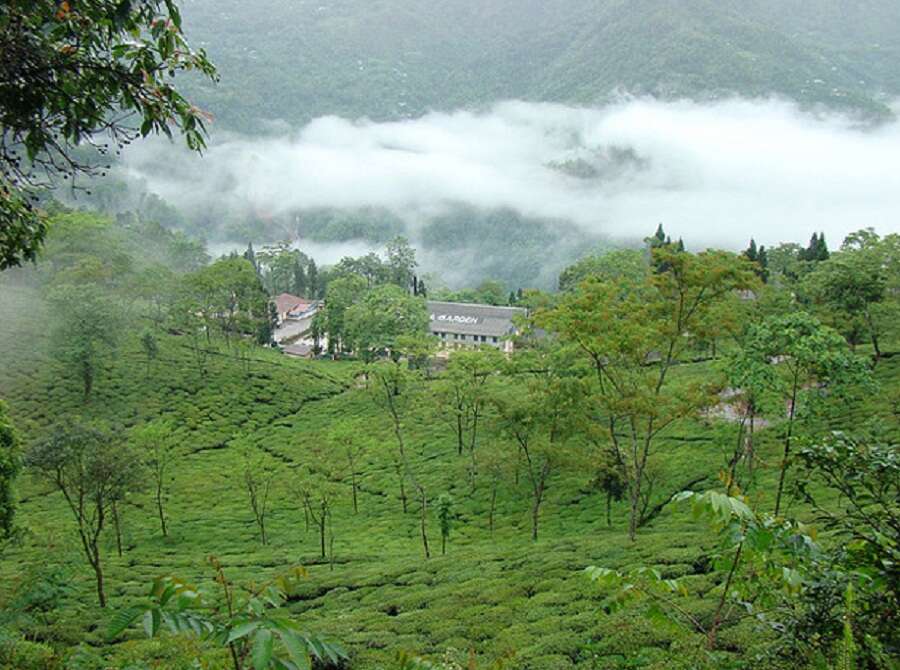 Tinchuley located in West Bengal is another offbeat and one of the most isolated places in India. The word Tinchuley stands for three chullas (three ovens), as this place combines three hilltop villages which resemble the three chullas.
This is a remote village located at a distance of only 34 km from Darjeeling, yet missed out by the tourists. Next time when you are visiting Darjeeling, make sure to explore this tranquil hamlet located at an altitude of 5,800 feet. Tinchuley is only 3 km from Takdah overlooking the Himalayan range.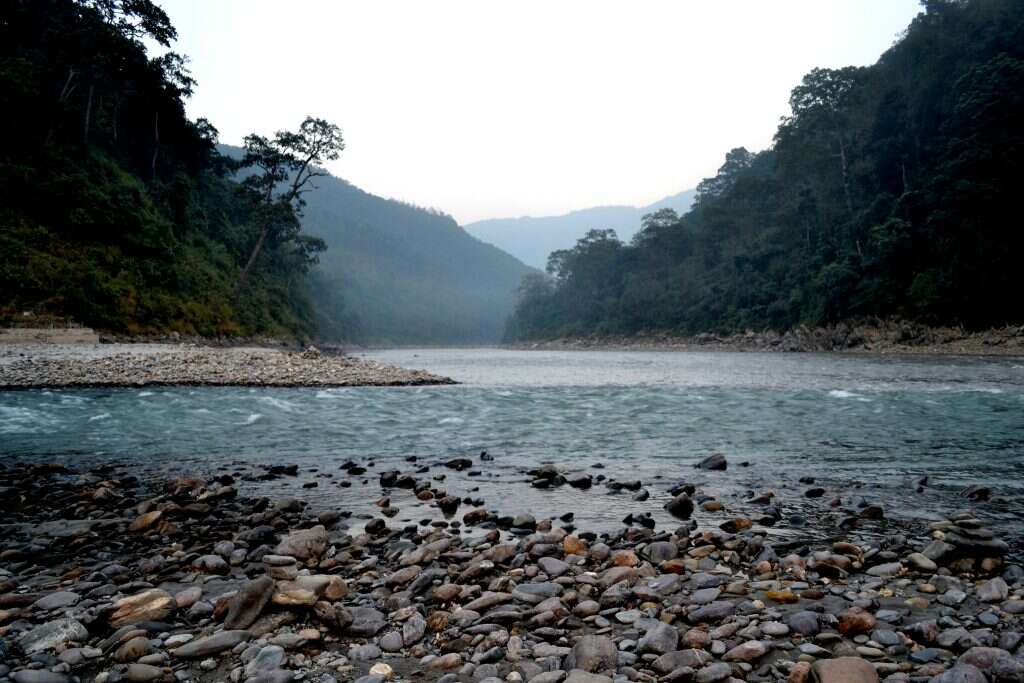 Why should you plan a trip to Tinchuley?
Apart from enjoying the bird's eye view of the mighty Himalayas, you can also enjoy the nomadic Teesta river, tea gardens, orange orchards etc. It's is also a great place for bird watching. This one is definitely on my list of unseen places in India.
How to get there: Darjeeling to Tinchuley (by car)
Best time to visit: October to April
17. Kurnool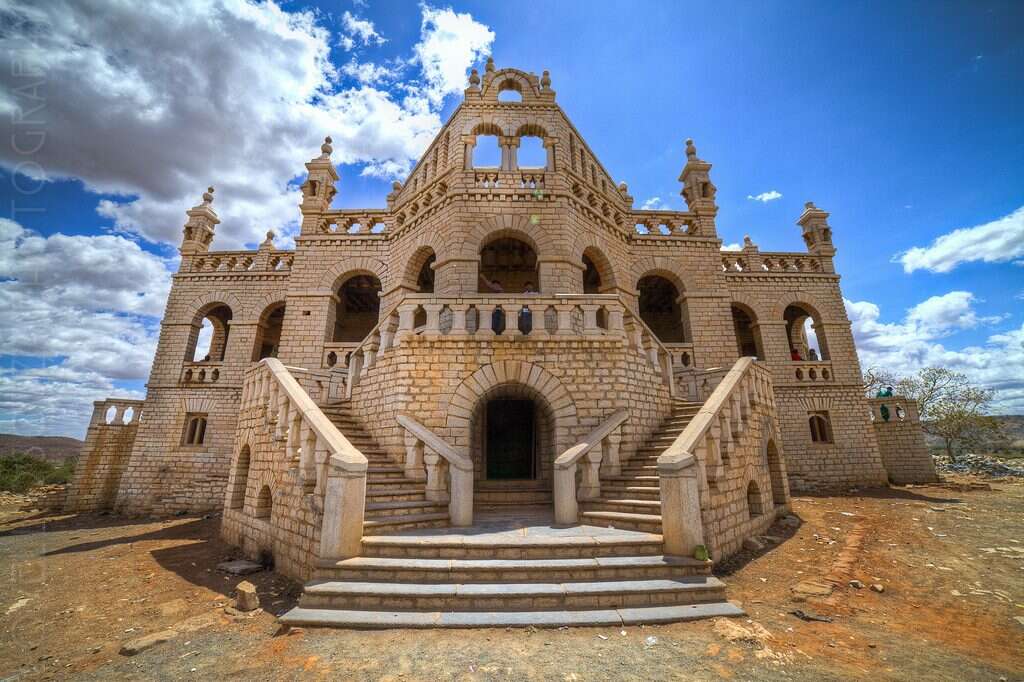 Kurnool, with much of its historical significance, is a handpicked tourist destination in Andhra Pradesh. Since not many people know about its historical imprints or geographical ubiquity, Kurnool arguably can be listed among the most isolated places in India.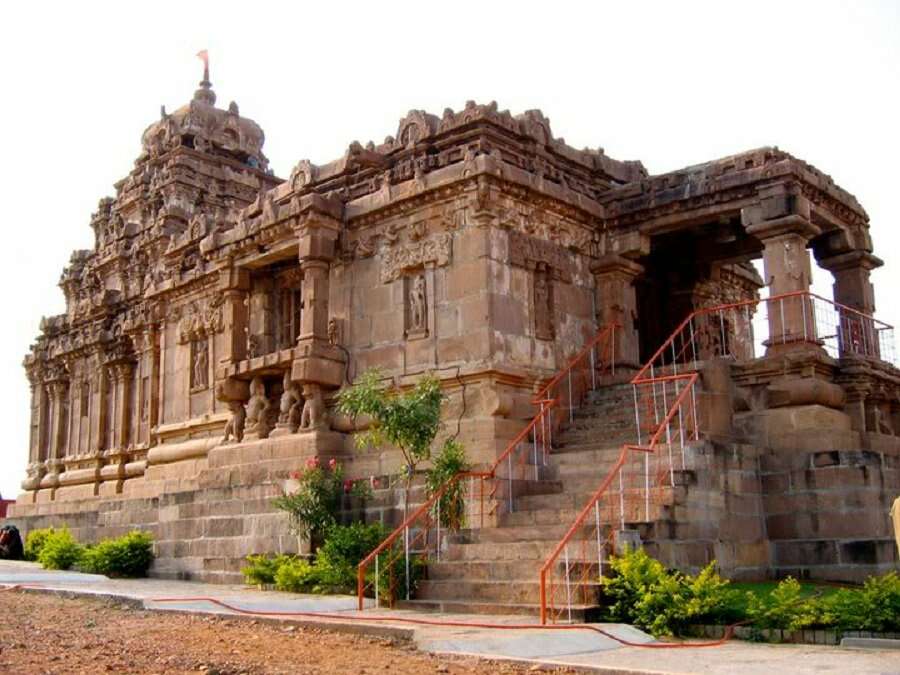 Remains of a palace built by Gopal Raju, the last Hindu king, ruins of a medieval fort built by the Vijayanagar Empire having ancient Persian and Arabic inscriptions and the summer palace built by Kurnool rulers during the 16th century are some of the historical places you can explore. Apart from its historical aspects, the town is also soaked in religious significance. It houses some of the most ancient and sacred Hindu temples including the Peta Anjanyeswami temple, the Venugopalaswami temple, and the new Shirdi Sai Baba Temple to name a few.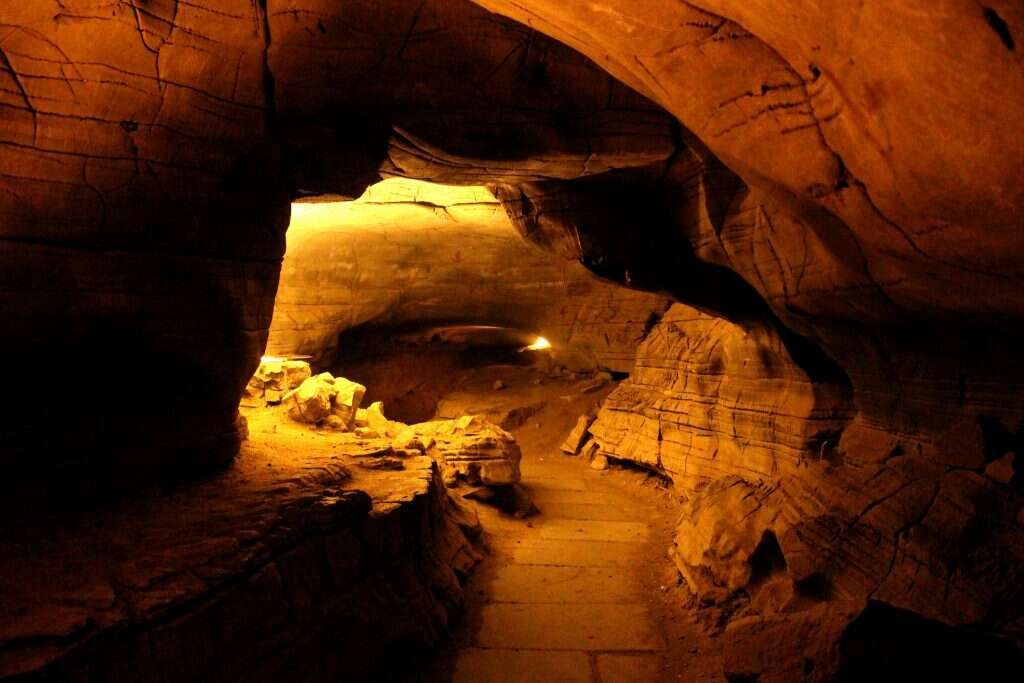 The Belum Caves, Birla Mandir, Oravakallu Rock Garden, Rollapadu Wildlife Sanctuary, Tomb of Abdul Wahab, etc. are some of its major highlights.
How to get there: Hyderabad to Kurnool (by bus)
Best time to visit: December to February
18. Radhanagar Beach, Andaman & Nicobar Islands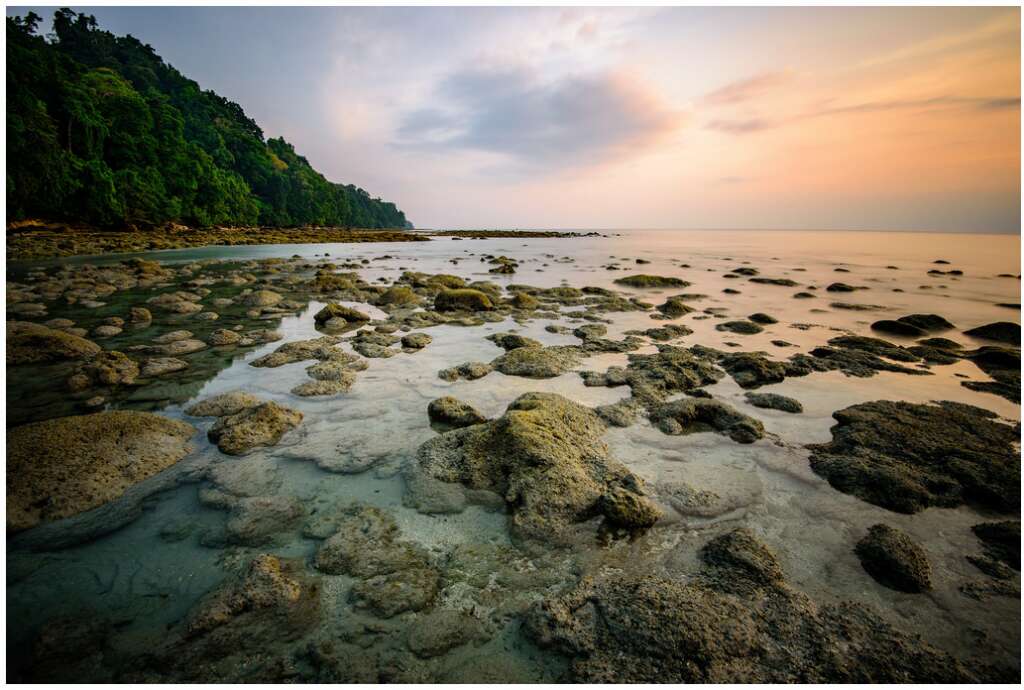 Here's another added to my list of most isolated places in India. If you want to whisk away into some eccentric place far from the hustle-bustle of your city, Radhanagar Beach in Andaman & Nicobar islands could be your best bait this summer vacation. The beach is located 12 km from Havelock's ferry pier and is 2 kilometers long. This may be the probable reason, why this beach is still one of the virgin beaches of India. Turquoise water, white sand, nature's charm and above all the tranquil atmosphere makes this island an ideal place for writers, thinkers, and beach lovers.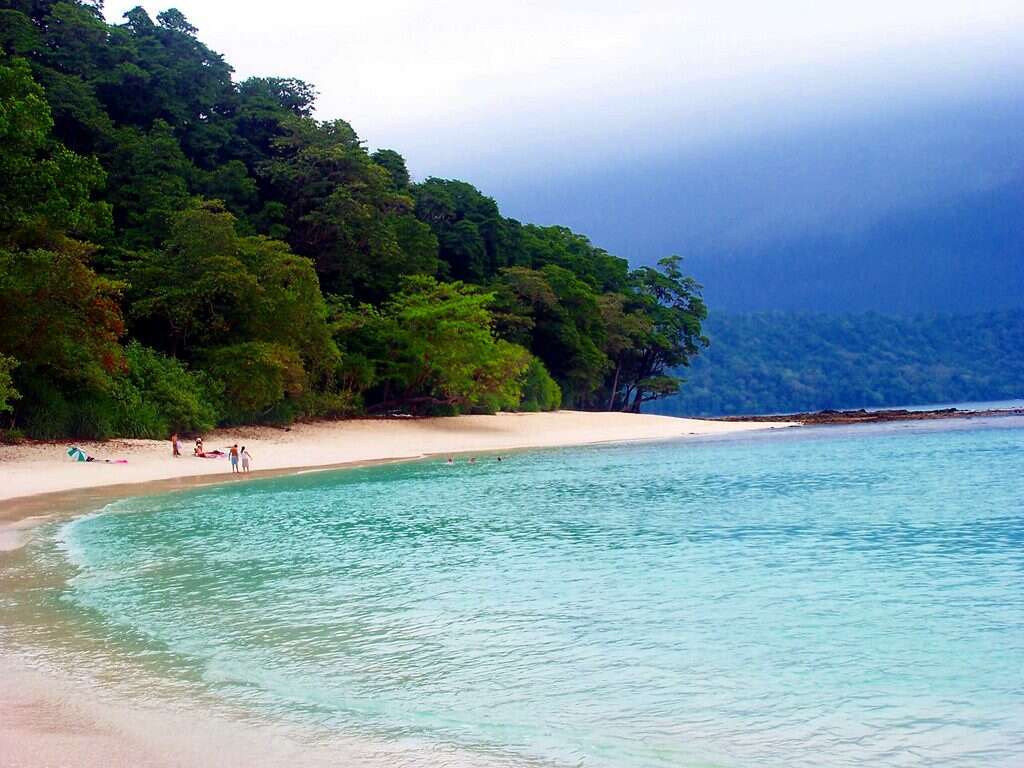 You'll have to board a seaplane or Makruzz (catamaran) from Port Blair. Apart from these, there are two government boats that connect Havelock and Port Blair. One of the remote places to definitely visit on your next vacation.
How to get there: Port Blair to Havelock Island (by ferry)
Best time to visit: October to April
19. Dhanushkodi, Tamil Nadu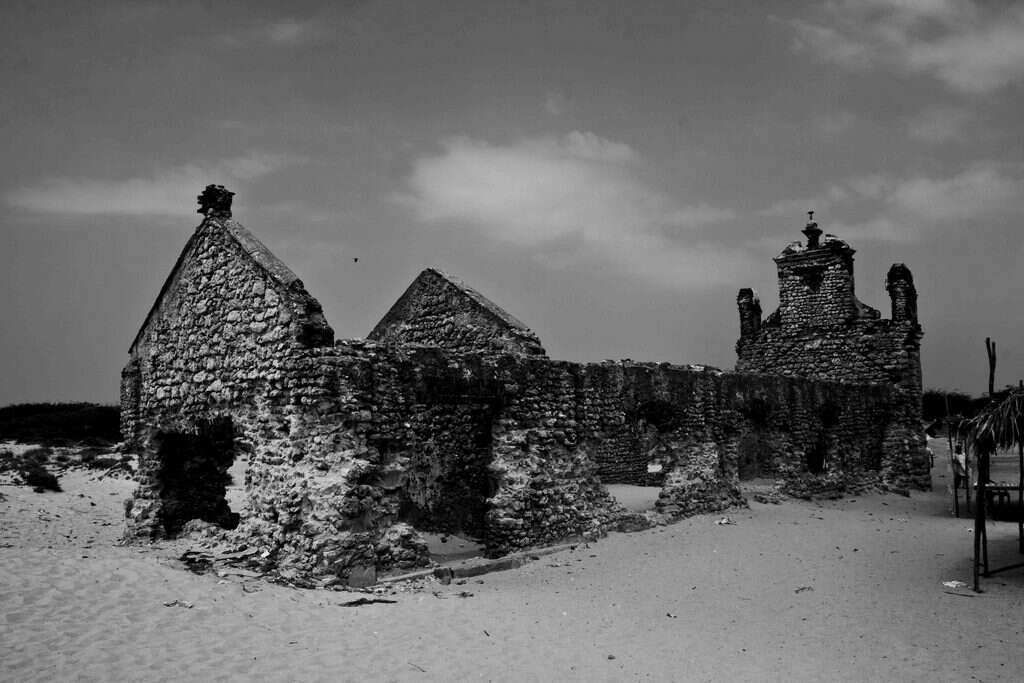 Did you know you can see the origin of the Ram Setu in Dhanushkodi, Tamil Nadu? Dhanushkodi is one of the virgin beaches located only 20 kms away from Rameshwaram and is still among the most isolated places in India. A place shrouded in mystery, is easy to be missed by any regular tourist. Not only because it's not listed by the top travel sites in India, but also of the reason, this place is hard to reach.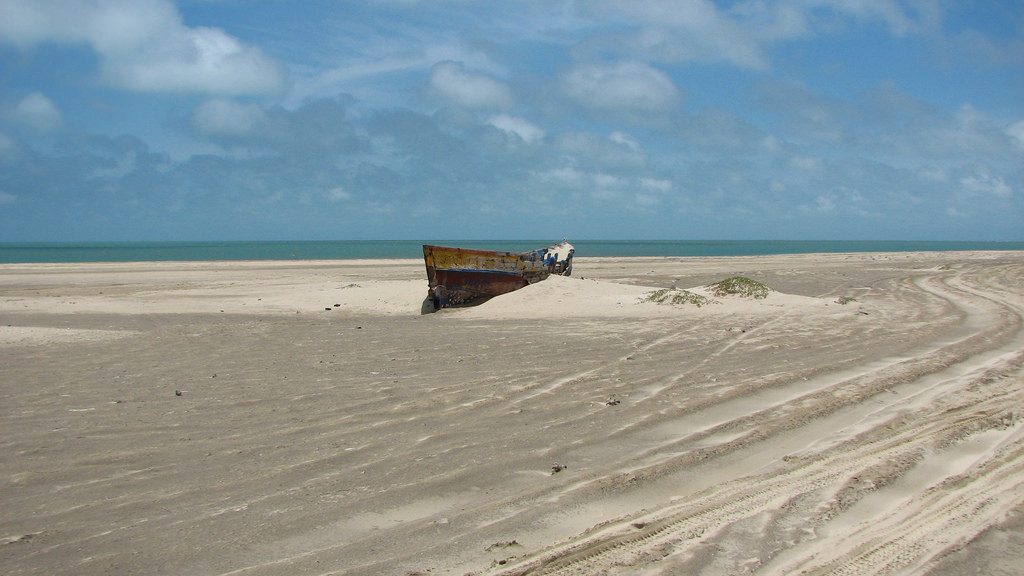 How to reach Dhanushkodi?
You need to cross over to the Pamban Island from the mainland. The best way to do this is by train, through the famous Pamban Bridge.
En route to Dhanushkodi, you'll come across several fishing villages, accompanied by the spellbinding views of the Palk Strait on both sides. The Palk Strait is a strait between the Tamil Nadu state of India and the Mannar district of the Northern Province of the island nation of Sri Lanka. After taking the train, be prepared for a bumpy ride, which is only possible on 4×4 vehicles, thanks to some large sandy stretches on the way, the 'ghost town' of Dhanushkodi will welcome you.
How to get there: Madurai to Rameshawaram (by train/bus/taxi); Rameshwaram to Dhanushkodi (by train/taxi)
Best time to visit: October to February
20. Marari Beach, Kerala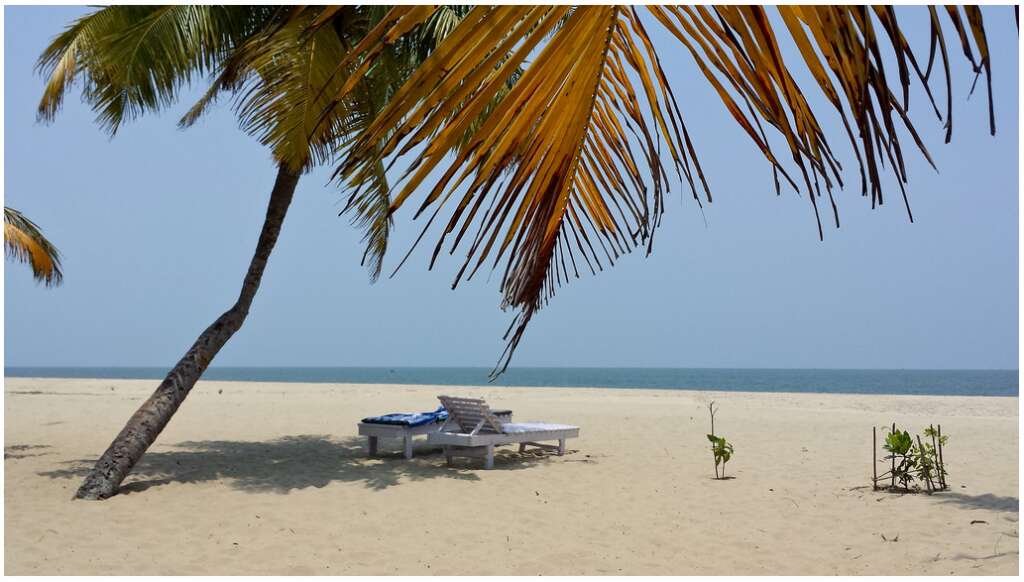 Last but not least Marari Beach in Kerala is among the most isolated places in India. Tucked away in the whimsical hamlet of Mararikkulam in Alleppey, this is arguably one of the most picturesque virgin beaches in India. Unlike the other scenic beaches in Kerala, Marari Beach offers the much-needed place for solitude, serenity, and tranquillity amidst the playful waves and golden sands.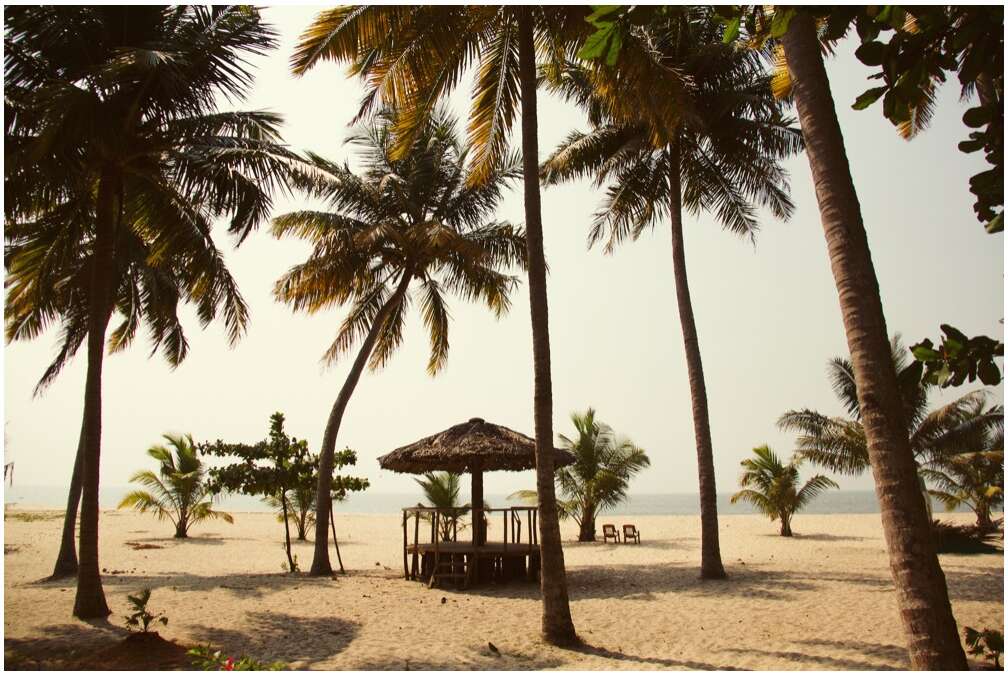 Apart from enjoying the beach time, you can also explore the neighbourhood area, where you can visit traditional coir-making units, Kumarakom Bird Sanctuary, Kerala backwater canals, and much more.
How to get there: Kochi airport to Marari Beach (by taxi)
Best time to visit: October to February
So those were the 20 most isolated places in India.
Do visit those places before they go mainstream. If you're planning to explore any of these places, let us know. We can come up with an itinerary for you.
Happy reading!



Image Courtesy:
anotherindia.in
sandeepachetan.com
kashmirhills.com
baggout.com
travellenz.wordpress.com
triphippie.com
festivalsherpa.com
pinterest.com
twitter.com
findingthevoices.com
thebetterindia.com
indiahikes.com
adventurenation.com
travelwithneelima.com
ifonlypolyglotwasajob.wordpress.com
holidify.com
tripsavvy.com
gotraveldiscoverer.wordpress.com
dailymail.co.uk
deccanchronicle.com
unusualescapes.com
tripoto.com
flickr.com
thrillophilia.com
newsbharati.com
mycitylinks.in
seth-traveldiary.blogspot.in
skbcarrentals.com