" If you are good at something, then never do it for free" – From the movie "The Dark Knight"
Remember those lovely sunny summer holidays when painted sheets and sheets of paper, learnt a musical instrument or added valuable stamps to your collection? Gradually, these fun activities turned into your favorite hobby and became a part of your life. But, somewhere along the road while growing up and getting lost in the mundanity of life, these pastimes and hobbies were forgotten. Your once-upon-a-time valuable music notes collected dust somewhere in the attic and the paint sheets landed in the junk.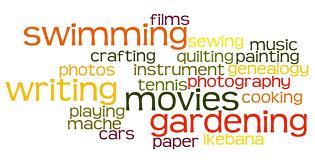 Hobbies that pay
But did you know that your hobbies can be your companies of lifetime and also earn you money? Perhaps its time to brush up those awesome skills and talent again for nostalgia and also to be an alternative source of income!
Here are some hobbies which pay off beautifully when pursued sincerely:
Gardening: Who doesn't love waking up to a beautiful garden fragrant with flowers and bursting with fresh veggies in the kitchen garden corner? Gardening is an excellent which is relaxing and can fetch you decent amount of money. Sell your fresh vegetables, fruits, exotic flowers and herbs to a roadside vendor, friends or through a mini stall at the exhibition.
Arts and Crafts: Whether it be the lovely paper origami or making miniature dolls, your arts and crafts hobby can fetch you good amount of money! Discover online popular sites like Etsy where you can buy and sell unique handmade crafts, vintage arts, pretty gifts and custom-made stylish jewelery. You can share your ideas on Pinterest, learn new techniques and ways and create wonderful paper or craft works. Sell these online, in a exhibition, at the kiosk in a mall or at a gift shop – the options are endless!
Personal Shopper: Have you always had the eye for good, chic fashion and people came to you for fashion advice? Were your scrapbook cut-outs from colorful magazines and outfit pin ups on the wall always admired? It may turn out to be that you have a taste for good fashion and hold a great choice in clothing. Here is your chance to be a personal shopper – Client look for personal shoppers who can help and guide them to choose clothes which are tasteful and trendy.
Blogging: Want a platform to share your quirky observations and innermost thoughts and be paid for doing so? Blogging is one of the most interesting and popular ways to earn money – First you need to be a good blogger and earn a good reputation in the blogging scenario. With this you can generate income and revenue through online advertisements on the blog. Apart from writing a great blog, understand the various nuances involved in making a profitable and flourishing blog.
Content Writing: When you always prepared fun skits and wrote cool articles for the school magazine, everybody appreciated your work! Perhaps, its time to put your writing skills to use and earn decent amount of money. Content writing requires good grasp over English language, little knowledge of SEO to succeed and land up pastime or full time writing assignments.
Read More:
6 Golden Rules for Smart Online Shopping
Online Shopping Experience, Benefits, Challenges and Fixes
Online Coupon Codes To Save Smartly!
Different Types of Online Coupons You Did not Know Existed