Traveling in Haute Couture might be a little off-sounding for us, given our time and budget restraints. Planning the trip alone is a herculean task and throwing in the word luxury in it just makes it sound arduous by tenfold! It'll come as no surprise that a traveler often gets judged by his/her travel gear. Not just that, your traveling gear is as much of a contributing factor in your Instagram likes as the scenery itself. For the discerning and cultured traveler, traveling old school might not be his cup of tea. And if you're one of them, then, you've landed on the right page! Let's take a detour to help you find the right luxury luggage bags in order to avoid the possible fashion faux pas.
Luxury bags are certainly an investment and you often feel like you're wasting your money buying them. But here's the thing, if you're an influential person, your fashion statement (including your travel gear) will determine how successful you are.
Bags an issue to deal with
The term Fashionably Late should ring a bell when it comes to expressing how fashion tops everything for many. With the likes of Louis Vuitton, Ralph Lauren, and Bottega Veneta, the term luxury has been redefined time and again. But why is our traveling bag so important, you ask? Let's find out!
A matter of first impressions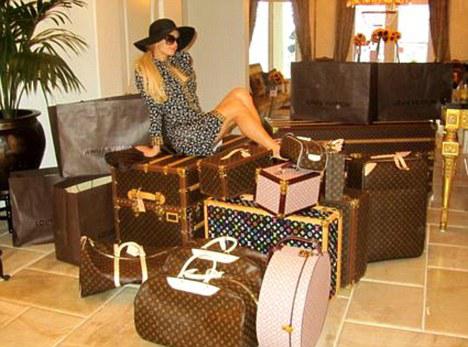 Nobody knows the scene inside your bag which might be an OCD nightmare or a mishmash disorder. Here's where your chic travel bag comes to your rescue. A beautiful exterior covers up for all the mess inside and definitely, earns you a few brownie points in the Vogue circuit. No harm judging things by the cover sometimes, perhaps! After all, what bag you travel with shows how you roll!!
Tentative investment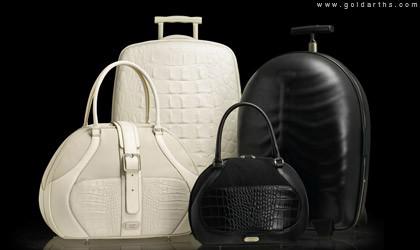 Many of us will give it a solid thought or two before investing in luxury travel gear and it's completely understandable. Put those apprehensive thoughts to rest and be assured that this is a return-on-investment purchase. It's strong, spacious, maneuverable, and durable since the material chosen by these brands are trusted for a reason. Their superior multi-functionality and enviable innovative designs are their x-factors. Also, you can't ignore the appearance, it's a long-term investment, remember? You might want to chuck the boring black and brown and go for something bold. Also, you get an extra bonus, that is, you can buy luxury bags at an affordable price through various exclusive Amazon Offers & coupons.
Drawing inspiration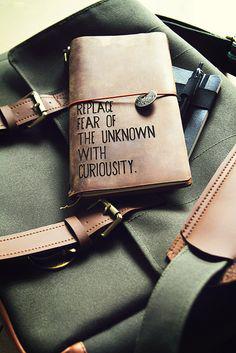 For those vacations, you've been longing to take. For those postcard-perfect sights. For those places which intrigue your traveler's soul and leave your mind restless. Need a reason to travel? Your appealing luxury travel bag will act as an inspiration in disguise and spawn future trips for you! An authentic luxury brand that exudes fine craftsmanship is your perfect travel companion and all the more reason for you to push boundaries and explore more. Try different varieties of luxury bags and let them take you to fresh, adventurous locations. Flaunt your baggage beauty more often!
The head turners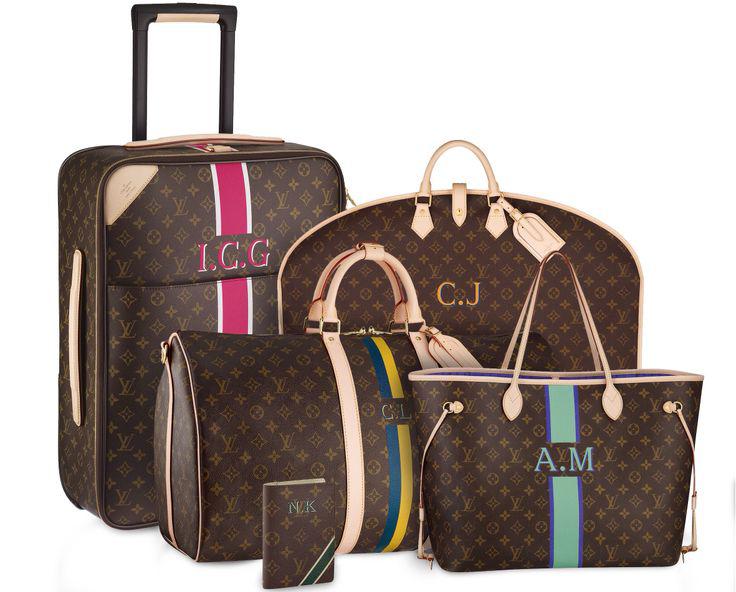 The requisites of a travel set include a large spinner, medium piece, a cabin spinner, and a tote bag or a backpack in few cases. Depending on your needs and destination demands, pick the set accordingly. In most cases, the complete set comes very handy and is usually a smart choice. But it's also understandable if you prefer to travel light and carry only one of these. Some of the best international picks include IT Luggage, Pierre Cardin, Diane von Furstenberg, and Anne Klein.
Remember, more money does not translate into superior luxury. Each one of us has a personalized version of what luxury is. For some, it may be comfort and utility, for some, it could be their faithfulness to a particular brand and for the rest, it could be the appealing exteriors. Whatever your definition maybe, what we do know is that if you've got a penchant for traveling, then, your collection is incomplete without one of these sets. What are you waiting for? Go and buy one of these, save big on them and make plenty of memories lugging them around the world.
<div class='toc'><ul><li><a href=#Bags-an-issue-to-deal-with><b>Bags an issue to deal with</b></li><p> <a href=#A-matter-of-first-impressions>A matter of first impressions</p><p> <a href=#Tentative-investment>Tentative investment</p><p> <a href=#Drawing-inspiration>Drawing inspiration</p><p> <a href=#The-head-turners>The head turners</p></ul></div>