That cheesy burger… soft drinks.. deep-fried snacks are the reasons for your dull skin. Are you looking for ways to have healthy skin? To get the healthy skin you need to fix things in your body and in a natural way.
Know the different ways on how to have healthy skin naturally.
Home made face pack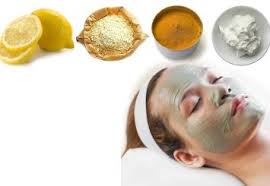 Have you ever thought of making a face pack at home? Well, it is simple yet helpful.
Carrot Mask for Oily Skin
Carrots are rich in beta carotene, vitamins C and K, and a face mask with carrot will help soak excess sebum. Carrots prevent wrinkles and make skin soft. Another important ingredient of this mask is honey which closes skin pore and reduces acne, pimples, and more.
How to make carrot mask: Grate 1-2 carrots and mix 1/2 tablespoon of honey it in. Apply the mask in your face for 15-20 minutes. Once it dries, wash your face with cold water.
Yogurt Mask for Dry Skin
You can make yogurt mask for dry skin. This mask will add moisture to your skin and reduce dryness.
How to make yogurt mask: Take 1 tablespoon yogurt, add 1 tablespoon honey, 2 tablespoons rose water, 2 tablespoon coconut milk. Mix of them and apply on your skin. Let it dry and then rinse it.
Oatmeal Mask for Normal Skin
Hassles are less with normal skin. Still, you have to take proper care of your skin. This mask will mainly help get rid of dead skin.
How to make Oatmeal Mask for normal skin: Take 1 tablespoon of oatmeal and soak it in milk. Let it soak for 10 minutes. Then grind the oatmeal and add jojoba oil to get that extra glow. Apply this mask on your face and let it dry. Wash your face with cold water after 15 minutes.
Water makes skin glow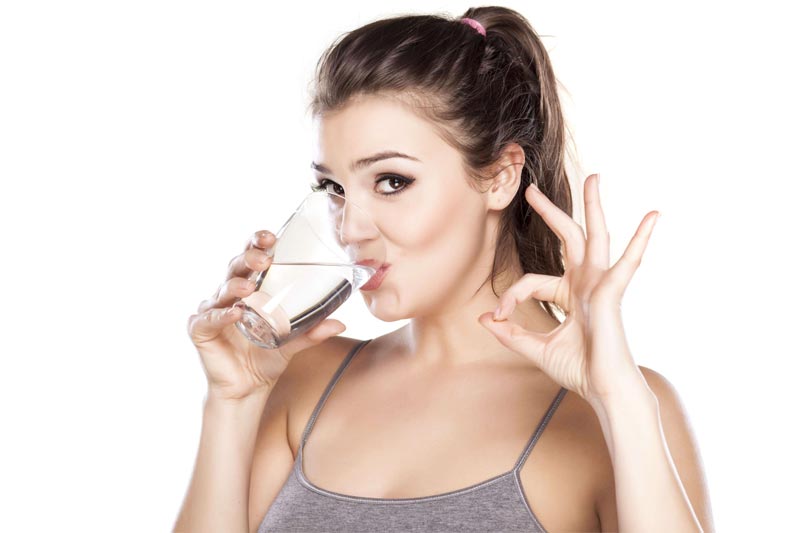 Almost 50%-70% of our body mass is made of water. Drinking water helps remove toxins and waste products from the body. It also helps process the nutrients received from food and transfer them to the cells. As water removes toxin from the body you get healthy skin. You must drink 3-5 liters of water daily. It helps maintain skin moisture and is an ideal replacement for your anti-aging products.
Pick the right food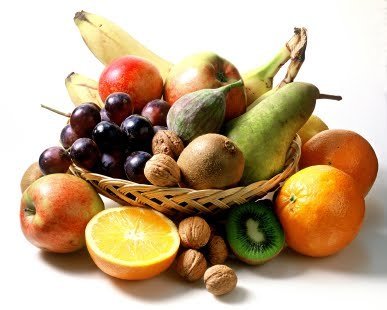 It is essential to pick the right food for your glowing skin. Be it fruit or snack make sure that you eat healthy. You must eat at least 1-2 fruits everyday. Here is the list of food that can create magic:
Apple
Pomegranate
Papaya
Grapefruit
Kiwi
Nuts are good things in small packages. You can have almonds, cashew, pistachios, but make sure they are not fried. Avoid fried food and choose steamed roasted food. The right food will keep your organs healthy which will give you healthy skin.
Now you know how to have healthy skin naturally. These are simple ways by which you can have flawless, glowing and pimple-free skin for a lifetime.
<div class='toc'><ul><li><a href=#Know-the-different-ways-on-how-to-have-healthy-skin-naturally.><b>Know the different ways on how to have healthy skin naturally.</b></li><p> <a href=#Home-made-face-pack>Home made face pack</p><p> <a href=#Carrot-Mask-for-Oily-Skin>Carrot Mask for Oily Skin</p><p> <a href=#Yogurt-Mask-for-Dry-Skin>Yogurt Mask for Dry Skin</p><p> <a href=#Oatmeal-Mask-for-Normal-Skin>Oatmeal Mask for Normal Skin</p><p> <a href=#Water-makes-skin-glow>Water makes skin glow</p><p> <a href=#Pick-the-right-food>Pick the right food</p></ul></div>