Grocery shopping is very boring, but an unavoidable business. Want to get rid of it? Then do so. How? This is how. Order groceries online from the top online grocery store and sit back and relax. Yes, it is that simple. Get rid of the tedious task of commuting to the local store to buy groceries. Ordering these from the online grocery sites and apps for grocery in India helps you in more ways than one – saves your time, energy, and money.
You can get great deals online as well based on days, weeks, festivals, and occasions such as New Year deals, Holi offers, Independence Day deals, and more. If you have odd working hours, if you find it hard to go out and if you simply hate going grocery shopping, why not make the most of this option? So, here's a handbook of the best online grocery stores, portals, and apps that can help you shop like a pro.
Here are the Top Online Grocery Stores and Apps in India
Finding grocery stores a problem? We have accumulated a list of best grocery store websites and apps to make your shopping easy.
Online Grocery Delivery Sites In Hyderabad
Online Grocery Delivery Sites In Delhi
Online Grocery Delivery Sites In Mumbai
Online Grocery Delivery Sites In Bangalore
Online Grocery Delivery Sites In Kolkata
1. Spar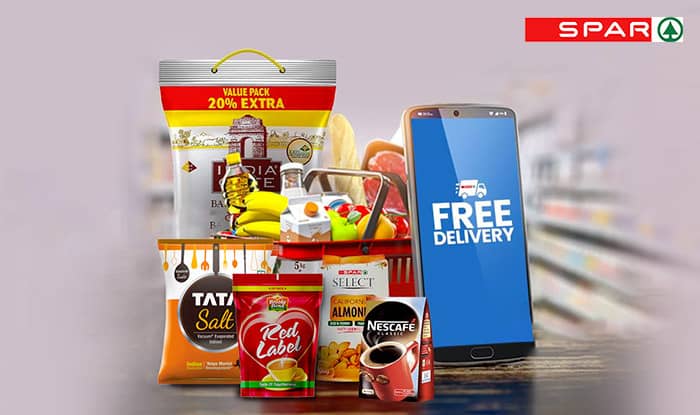 Spar is your one-stop online destination where you can find groceries at highly competitive prices. Not just that, Spar also sells fashion and beauty products, electronics, and home decor items among several other categories. There's a collection of 20000+ products spread across different verticals. So whether you are looking for something specific, or simply browsing, all the items are arranged in categories that will help you find what you need in no time.
When at Spar, you can expect some exciting sales where you will surely steal a great deal. Make sure to also use the SPAR exclusive code that lets you get benefits like Buy 1 Get 1, instant cashback, flat discounts, and more from Spar.
Highlights: Spar stands out with its convenient features like the card-on delivery option, same-day delivery, and even the no-questions-asked policy.
Availability: Web, Google Play Store and Apple Store.
2. BigBasket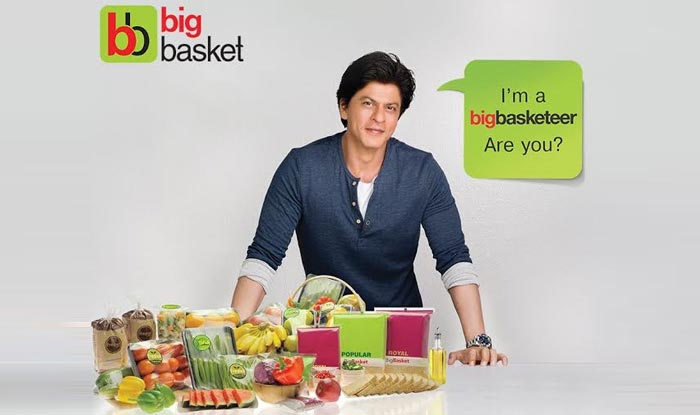 Did you know?
To promote organic farming and millets, the Karnataka government has tied up with the online grocery platform BigBasket. BigBasket will procure approximately 500 metric tons of millets valued at Rs 2.50 crore.
Big Basket is India's leading supermarket selling quality and fresh vegetables,  fruits, beverages, personal care products, household items, meat and eggs, bread, grocery, and staples. Here you will get quality products, be it rice, dairy, spices, gourmet products, or any other items related to your grocery needs. And if savings on grocery shopping is at the top of your mind, Big Basket is the place for online grocery in India. Here you can get various discounts and offers such as a 10% cashback or an extra 5% off on your orders using the Big Basket coupons.
Other than the quality and discounts, they also ensure on-time delivery, same-day or express delivery, and signature packing. The store delivers products that are ordered online anywhere in the following cities- Chennai, Bangalore, Hyderabad, Pune, Mumbai. Now, you can give BigBasket Gift Cards to your loved ones and help them save big on groceries and everyday items.
Highlights: It is known for its quick delivery (90 minutes) and quality products.
Availability: Web, Google Play Store and Apple Store.
3. Grofers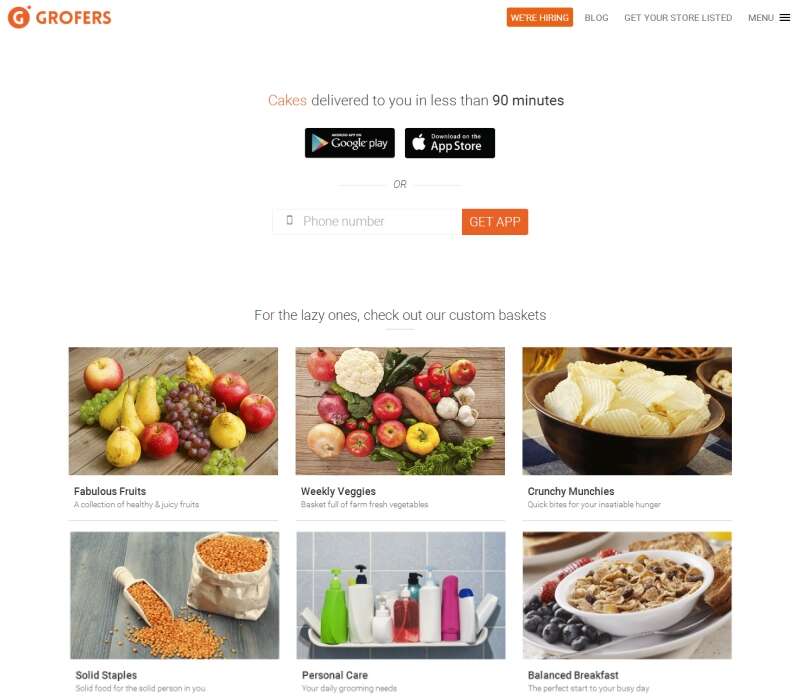 Grofers is a hot favorite and the best online grocery shopping market place. Their uniqueness lies in the fact that they connect consumers with all local stores, selling grocery items. It is an on-demand store that delivers veggies, fruits, other grocery items, baked goodies, electronics, cosmetics, flowers, baby care, and pet care products as required by the consumers. You have the freedom to shop from the favorite stores in your area, choose and schedule delivery slots and also get real-time updates on whatever you order. They have covered lots of cities such as Delhi NCR, Mumbai, Pune, Nagpur, Kanpur, Kolkata, Hyderabad, Bengaluru, Chennai, Indore, Lucknow, Surat, Jaipur, Agra, Ahmedabad, Vadodara, and Chandigarh.
Highlights: Grofers delivers products according to your flexibility, where you can also book time slots for delivery. It has a unique program that allows you to buy products at a wholesale rate.
Availability: Web, Android and iOS.
4. Jiomart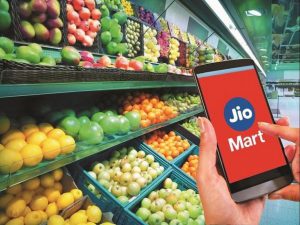 Launched as a joint venture by Reliance Retail and Jio Platforms, Jiomart was founded in 2019. It works as a mediator between the nearby grocery stores and end customers. It mainly deals with the delivery of groceries and daily essentials. Currently present in more than 200 cities and India's towns, it is also known for offering products at an affordable price range. Jiomart has posted a 3x growth in customer acquisition in 2020-2021.
We have a dedicated page for Jiomart coupons and deals. Do check out the page before buying from the brand.
Highlights: The app can be linked to WhatsApp for a user-friendly experience.
Availability: Web, Android and iOS.
5. Amazon Pantry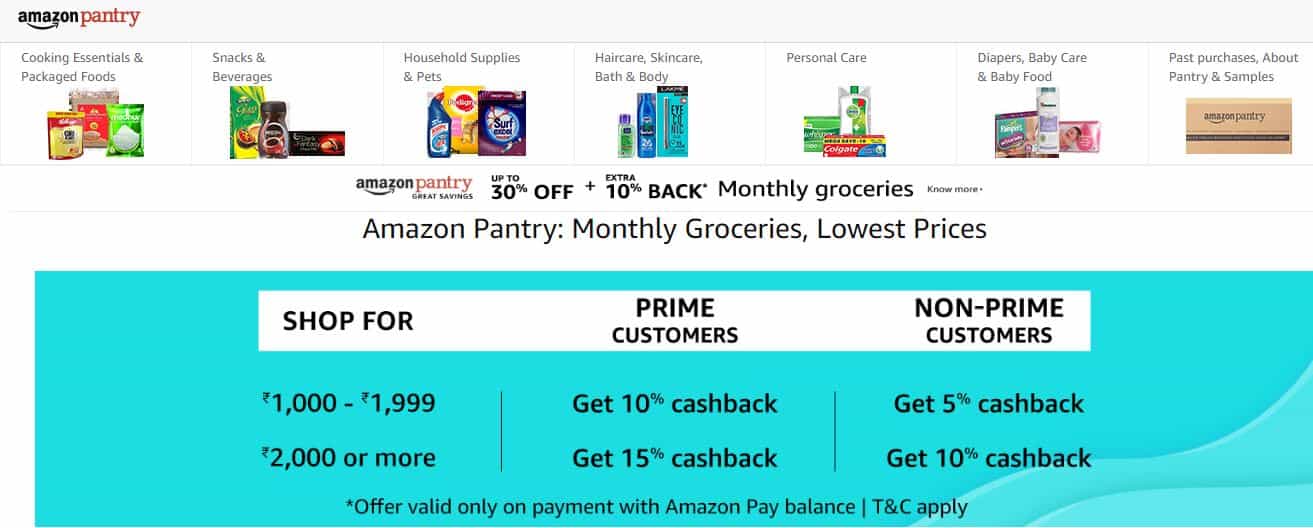 You can now shop online for your monthly groceries with Amazon Pantry. Shop from a wide range of items, cooking essentials, beverages, household supplies, and other daily necessities. You can also get an extra 5-15% cashback if you purchase more than Rs 1000. Visit the site for more information.
Highlights: It is known for its vast collection of products and comprehensive stretch service across the country.
Availability: Web, Android and iOS.
6. StarQuik
Love mangoes? Nothing tastes better than mangoes directly from the farms of Ratnagiri. But you do not have to travel to get the sumptuous taste of ripe mangoes during the summer. StarQuik brings the Alphonsos directly from the farms of Ratnagiri to your doorstep. Not just that, the TATA enterprise also features over 10000 grocery and household items that you can shop from. And when at StarQuik, be sure that you are getting the best prices in town. There's veg, non-veg, dairy, spices & masala, frozen food, snacks, and even international food that you can buy. Check out the range of brands like Parle, Nestle, Britannia, Cadbury and more on the website and get all the food that you and your family love from the comfort of your couch.
StarQuik offers free delivery on all orders above Rs 799. So whether it is your monthly stock that you are planning or just the evening snacks for kids, head over to StarQuik and choose from a variety of options. You are also sure to make some savings by using offers on StarQuick from GrabOn.
Highlights: A complete ecommerce storefront for grocery and other items.
Availability: Web, Google Play Store and Apple Store.
7. Flipkart Supermart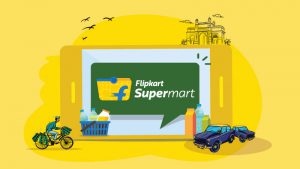 Want to make your online grocery experience fun and trustworthy? What else can be better than the e-commerce giant Flipkart's Supermart? From flour, dal, spices, dairy products too much more, the Flipkart Supermart can be your one-stop destination to fulfill all your daily needs. The online grocery store assures par excellence quality of all the available products. Besides this, the company provides amazing offers and discounts every day to make your grocery shopping more affordable.
Highlights: If you are running out of cash or forgot your debit card pin, you need not worry at all as the platform offers a 'buy now, pay later option to its users.
Availability: Web, Android or iOS device.
8. Spencer's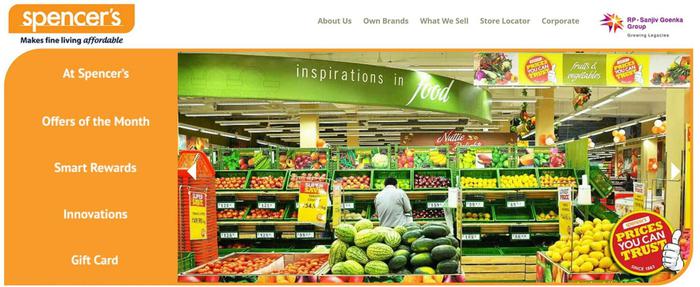 This online grocery shopping service is currently available in Kolkata, and NCR promises a 3 hour delivery of quality products at the best prices. Offering 15000+ products spanning across categories like fresh fruits & vegetables, frozen goods, dairy products, personal care, and house decor and household items, Spencer's continues to enjoy the trusted status in the retail and grocery category.
Highlights: It promises to offer goods grown without harmful chemicals and pesticides.
Availability: Web, Android and iOS.
9. Heritage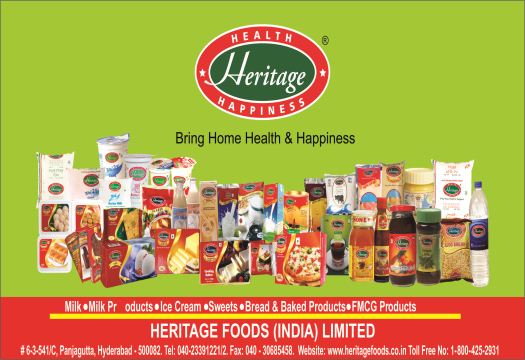 Heritage is growing strong with retail stores viz. Heritage Fresh. There's a wide variety of offers on various offers, from edible oils to pulses, rice & rice products, baked and frozen goods, flour, spices, salt & sugar, personal care, household items, and more. Promising easy exchange & on-time delivery and 8000 products, about 90+ Heritage Fresh stores are available for online grocery shopping in Bangalore and Chennai.
Highlights: Heritage is known for its fresh and healthy quality products available at an incredible price range.
Availability: Windows and Android.
10. FreshToHome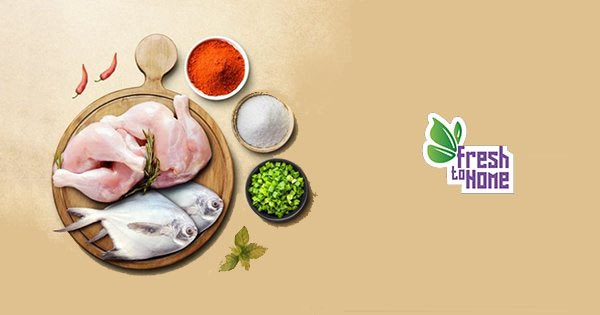 FreshToHome might not be an online grocery store per se, but we have added it to the list due to the considerable promise it is showing. The brand delivers marine or freshwater fish, meat, and poultry. It delivers only in Bangalore, Calicut, Chennai, Cochin, Delhi (NCR), Hyderabad, Mumbai, Pune, Thrissur, and Trivandrum. The company does not use chemicals like Chlorine or Formalin to keep the fish fresh but acts as a bridge between fishers and consumers with a proper refrigeration system. This ensures that you get healthy meat, fish, and poultry at your location daily.
You can save on your orders from the brand by using coupon codes from Fresh To Home available at Grabon.in.
Highlights: It is well known for its daily delivery of marine, shell, freshwater fish in addition to poultry and meat.
Availability: Windows and Android.
11. Nature's Basket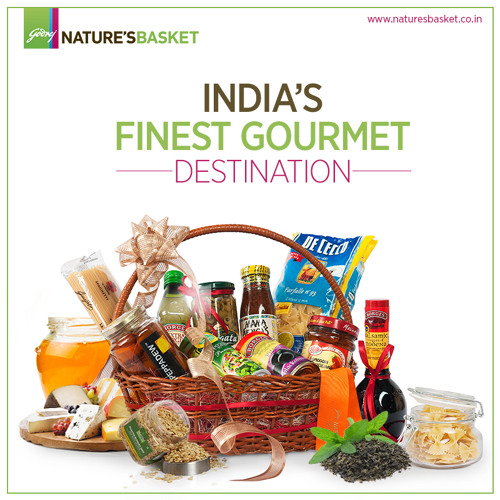 They say that nothing can bring people together, like good food. And so, Godrej Nature's Basket ensured that they bring you premium options to order food online in India across various categories. The categories are health, fruits, vegetables, beverages, bakery, eggs, meats, confectionery, desserts, lip-smacking ready-to-eat food, and more. Indulge your taste buds in a variety of tantalizing cuisines. You may also like to buy Nature's Basket cooking aids and books available in the form of accessories and books. They are also known as one of India's best online shopping grocery stores for their premium quality imported groceries, fruits, dry fruits, wheat, and more.
Highlights: It is known for its delicious instant snacks and availability of international cuisines with Indian grocery.
Availability: Web, Google Play Store and Apple Store.
[Also Read: Ways To Save At The Grocery Store]
12. Aaramshop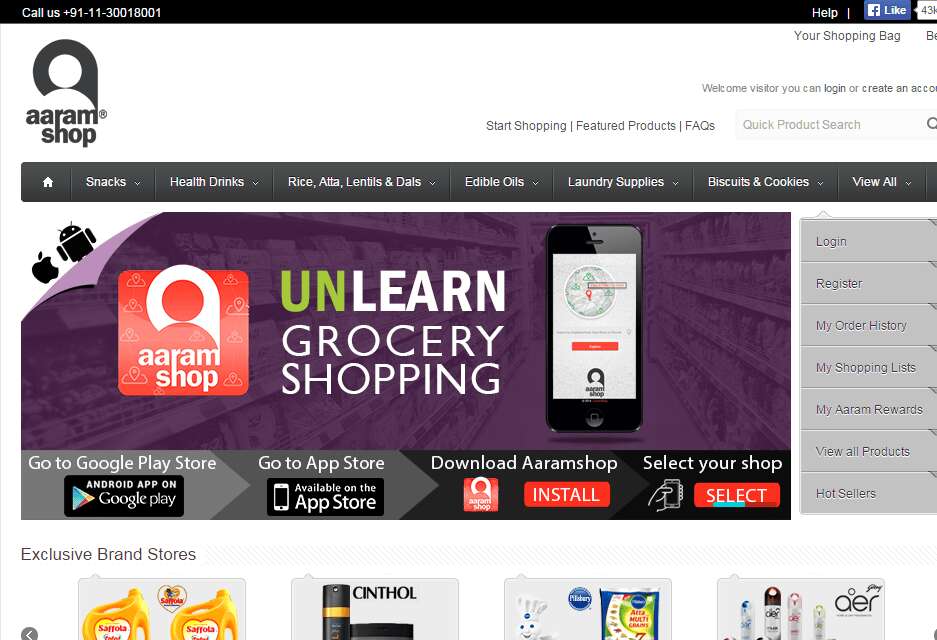 Admit to being lazy and don't want to go to the local grocery stores on your way home? You have got AaramShop, where you can pick health drinks, snacks, fresh vegetables, biscuits, cookies, edible oils, laundry supplies, and a wide range of groceries. With this store, you can choose a delivery slot whenever you want and wherever you want. Choose the perfect AaramShop coupons that you need or want, use the right coupon during your checkout at the store, and you are done! You will see savings added-up to your cart value.
Highlights: It is popular for connecting users with nearby general and ration stores.
Availability: Windows and Android.
13. Morestore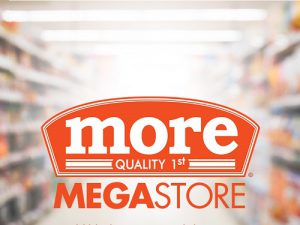 This hypermarket subsidiary of Aditya Birla Group has stores spread across major Indian cities. The e-commerce arm of More stores MyMoreStore is one of India's best online supermarkets. It offers different kinds of products across categories such as fruits & vegetables, home care, furnishing, fitness products, personal care, stationery, and more. With Full & Fresh at 5, they make sure that you and your family enjoy high-quality products.
Highlights: It assures to deliver orders within 3 hours of order placement.
Availability: Android, iOS devices and Web.
14. Paytm Mall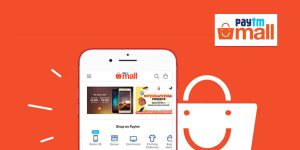 Launched by the digital payments giant Paytm, Paytm Mall is yet another online store to buy all the daily essentials. It not only deals in groceries but also sells products like kitchen appliances, snacks, mobile phones, apparel, fitness bands, accessories, and much more. With over 65 million products, Paytm Mall is undoubtedly the most favorite online shopping store and of the country's leading platform for groceries. Also, its quick and seamless delivery act as an add-on to the brand's name and service.
Highlights: Products with the tag 'Paytm Mall Promise' are quality check and shipped on the same day.
Availability: Web, Android and iOS.
15. Naturally Yours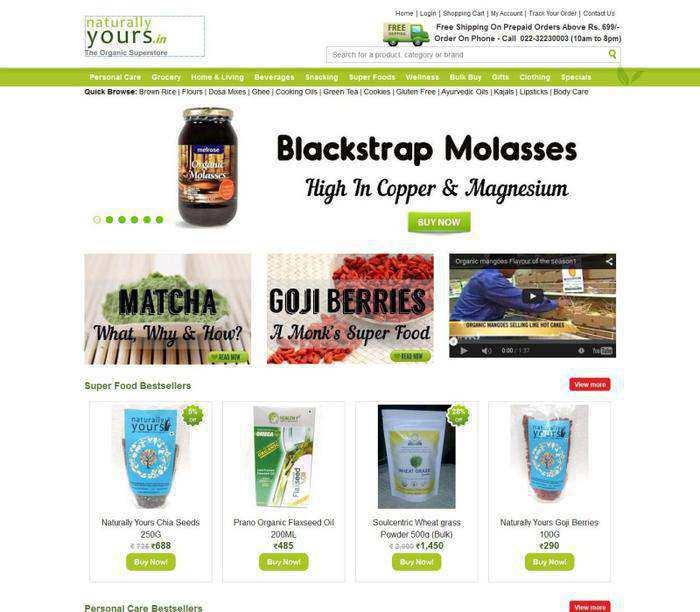 We'll know farmer's markets are cheap, they bring fresh produce, and they are just generally fantastic. So, if this is something that you are looking for, shop at Naturally Yours. Even if you want to buy food that makes you happy and your tummy, Naturally Yours is the right place to shop at. This is one of the grocery stores that feature over 20000 carefully curated products for your health, mind, body, and soul. They have a vast range of organic cosmetics, organic supplements, organic clothing, organic food, and organic Ayurveda.
Highlights: Naturally Yours allows you to be a bulk buyer. The key highlights of this online store are organic products and healthy snacks.
Availability: Windows and Android.
16. Zelorra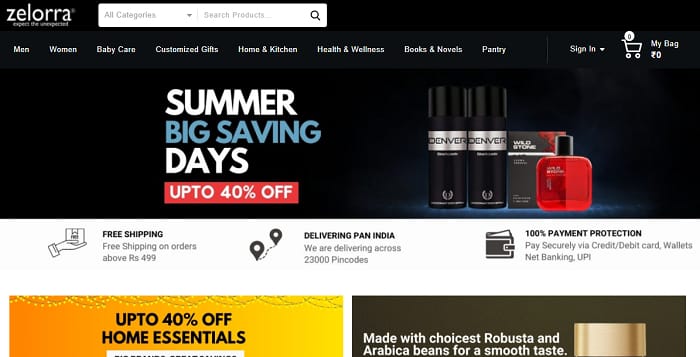 Zelorra is India's fastest-growing eCommerce platform that delivers grocery and other essential items PAN India to thousands of customers. It brings sellers and customers together so users get what they want from the sellers near to them. You can buy everything from rice, flour, spices, and more from the website. There's also ready-to-cook and eat food like pasta, cereal, maggie, and more items that your kids might love indulging in after a tiresome evening of outdoor play. So head over to Zelorra if you are in need of stocking up your pantry and get the essentials delivered to you in no time.
Not just the groceries, you can also find apparel for men and women, perfumes & deodorants, baby care items, grooming & beauty essentials, and books too on the website. In case you were wondering, shipping is free for orders above Rs 499 and you can surely get some discounts by using the pool of offers on their website.
Highlights: Checkout is more fun with Zelorra as you get a free gift. Call it a return gift for visiting the web store.
Availability: Web and Google Play Store
17. Reyfeber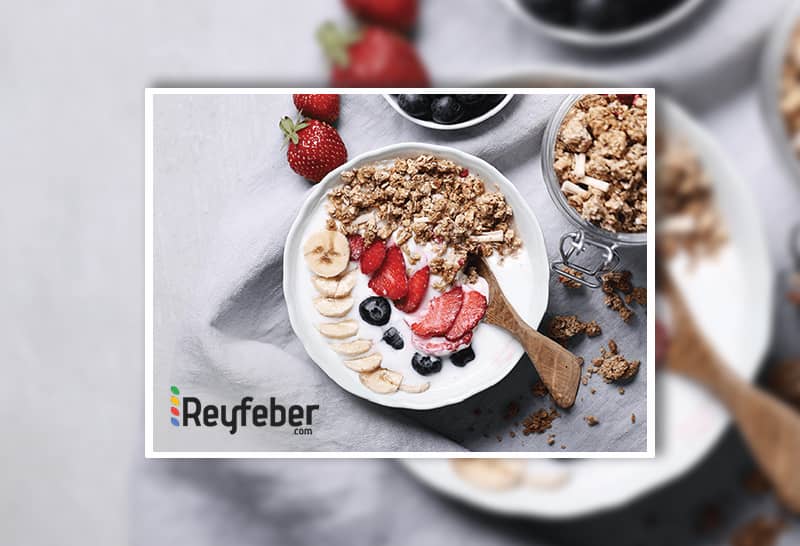 Next on the list is one of the fastest growing online grocery and food store- Reyfeber. It is best known for its healthy snacks and foods across the country. Be it essentials like ghee, spices and grains, beverages like coffee, juices and teas, you can pick from anything of your choice. The platform also provides healthy snacks like chips and biscuits, bars, spreads, grains and much more.
Highlights: Reyfeber is popular for for its sugar-free, gluten-free and vegan snacks and food items.
Availability: It is available on web.
18. True Elements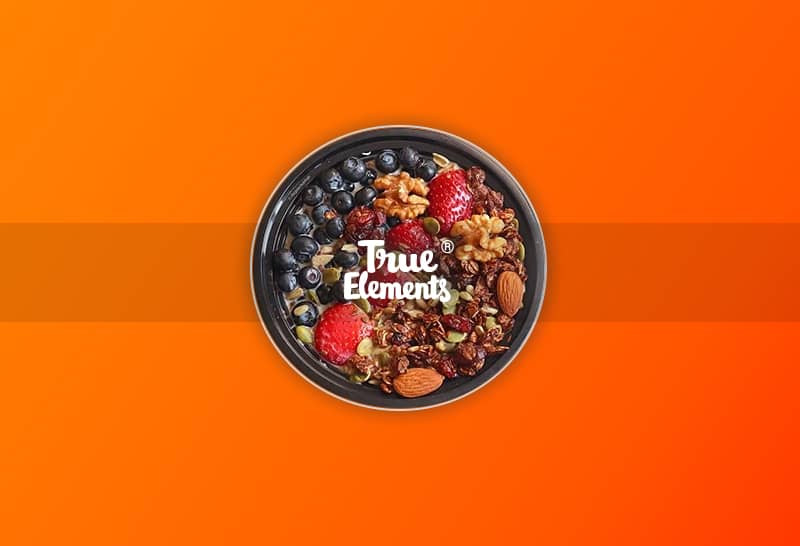 True Elements is the king of healthy yet tasty snacking and grocery market. From high fiber breakfast to protein-based snacks, you can choose from a wide range of tasty foods. Be it super grains, healthy seeds, oats, granola, flakes, roasted seeds or on the go snacks, all its products are 100% natural and has no harmful chemicals or preservatives. So, order your favourite product from the lot without any delay!
Highlights: The brand is known for its oatmeal, muesli, quinoa and other healthy breakfast and snack options.
Availability: Web and Google Play Store.
19. Kolkata Bazar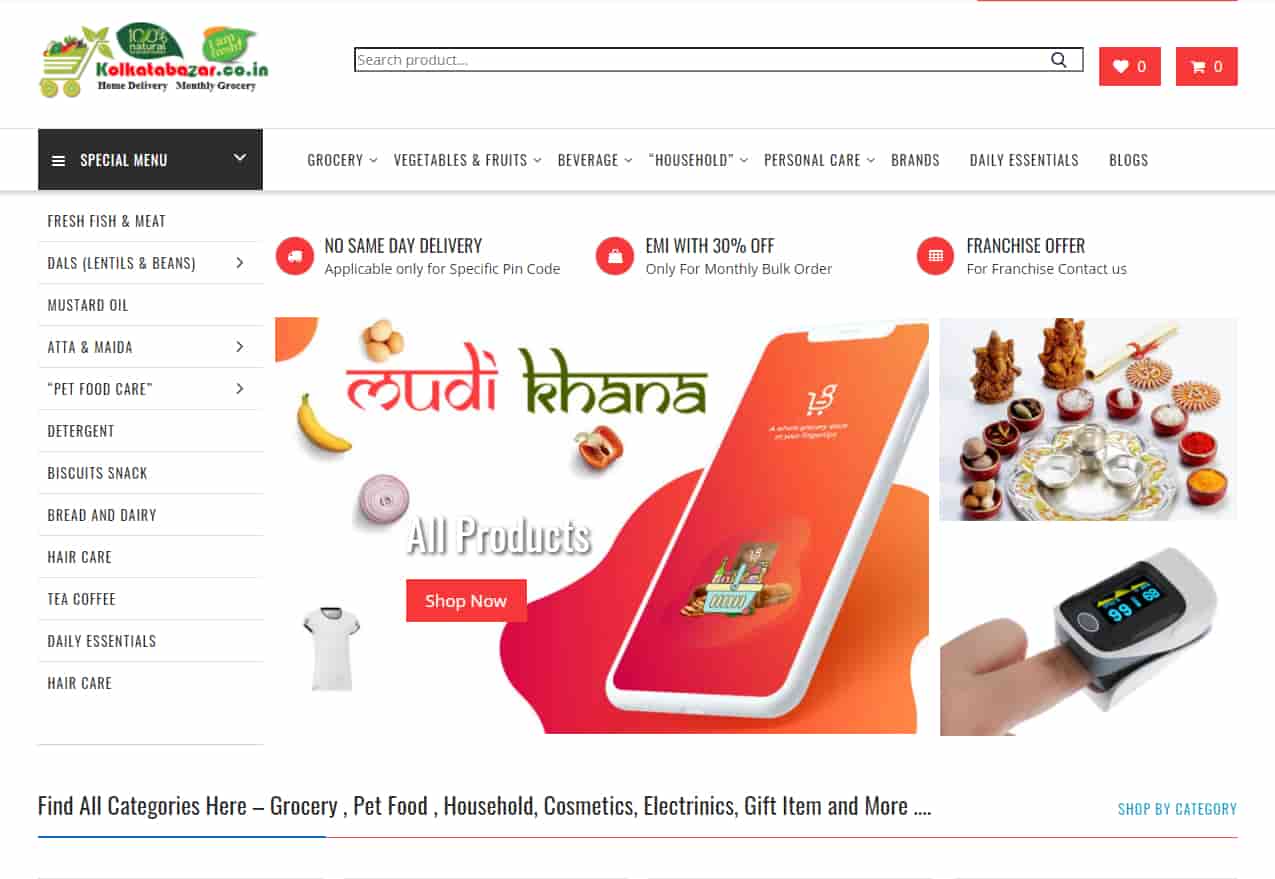 When it comes to buying groceries in Kolkata, what better than Kolkata Bazar! The online grocery delivery website sells everything from fruits and vegetables to pulse oximeters and more. Moreover, you can get free delivery for a certain minimum purchase and also same-day delivery for specific pin codes. But it doesn't stop there! Kolkata Bazar also provides an exciting range of offers on their grocery items bought from their website. If you order in bulk for the entire month, you can directly save up to 30% on the order.
Lockdown or not, Kolkata Bazar is always there to send items to your home while you relax. Let that be mustard, ataa, yoghurt, and even fresh fish and meat, the website has it all. You can also order hair care, pet care, and many more items at the click of a button. So the next time you need groceries, visit KolkataBazar.co.in and stock up your pantry shelves.
Highlights: Specialises in fresh produce and also delivers certain products directly from the farmer's collection.
Availability: Web, Google Play Store and Apple Store.
20. Bazaar Cart
Whether you want to buy the basics, follow the food pyramid, or want to buy everything on your grocery shopping list, well, none of this is a chore anymore. Green Cart is here to help you shop groceries, fresh veggies, and basics like – dairy, bakery, international food, beverages, organic food, and the broadest range of fresh produce. They give a lot of importance to their quality and make it their primary principle. They also aim to offer their products at affordable prices. Find exclusive Green Cart coupons at GrabOn and save big on your online food products shopping.
Highlights: It is known for its fantastic collection of products ranging from Patanjali items to stationery items.
Availability: Windows and Android.
21. Fresh Pick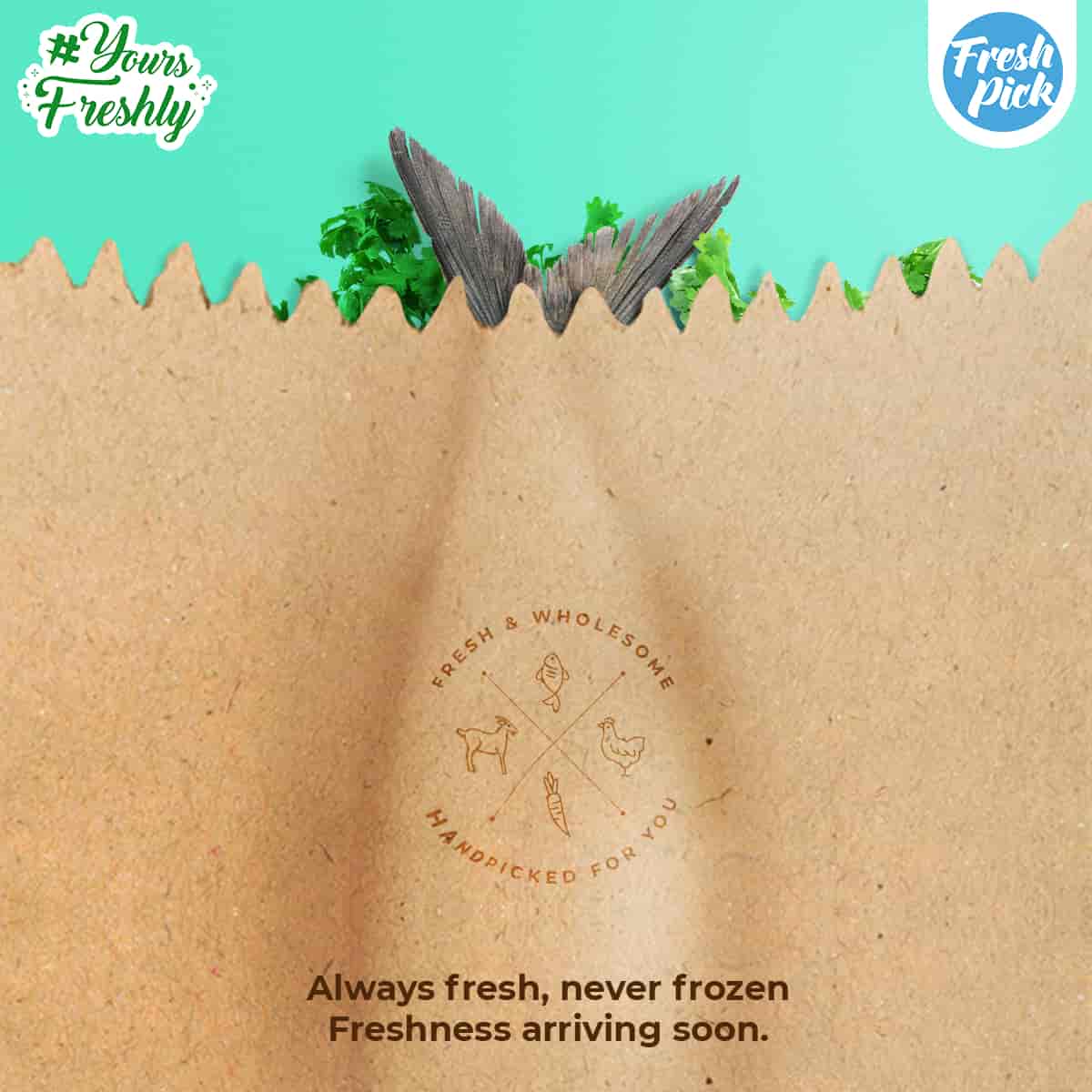 Fresh Pick is a one-stop destination for not only vegetables but non-veg too. You will get garden produced veggies that are freshly produced by local farmers. Along with that, you can also enjoy mutton and fish from Fresh Pick if you are a non-veg lover. There's also a range of ready to cook food to buy which you can instantly make and serve even at the last minute. But that's not it. You can also enjoy combo food packs from Fresh Pick for parties or simply for your everyday meals. The delicious combos include varieties like kebabs, samosas, or even raw meat, fish and eggs which will be delivered to you as a pack. There are a bunch of combo options at Fresh Pick to choose from.
It uses state of art technology to source fish from deep seas. The food goes through multiple processes of packaging and monitoring to ensure there is no compromise at all.
Highlights: It has a collection of plant-based meat that although is made from plants, tastes like chicken.
Availability: Web, Google Play Store and Apple Store.
22. Fresh Club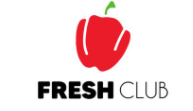 Due to the pandemic Grocery shopping has become a big hassle. Going to the supermarket next door is just impossible and the quality offered by online portals is below par. After facing the same problem multiple times like everyone, a couple decided to use their special skills to solve a daily problem at every household and founded Fresh Club!
The Mission of Fresh Club is to deliver Fresh and highest quality groceries to all customers.
What's their USP you ask?
They send you groceries and fresh produce that are hand picked for you like you would if you were out shopping at the grocery store and picking them out yourself. You can be rest assured as they send hand picked products with the best quality at the right price. What more would you want ? You can now strike off grocery chores from your to-do list and order from Fresh Club now.
Highlights: Freshly harvested stock, sanitised deliveries, no questions asked return policy.
Availability: Web, Google Play Store and Apple Store.
23. Just Hap

Just Hap is another such great app where you can get all the grocery items including fruits, veggies, nuts, dals, rice, meat and more delivered to your doorstep. Simply download the app and start ordering. The orders get placed from the nearest stores from your house, so you enjoy deliveries in the blink of an eye.
Moreover, the company takes pride in the freshness of its stock and the variety of products offered on the website. It has over 7000 products and 500 brands listed on its portal so you are never to go empty handed.
The company, based out of Hyderabad, runs on a franchisee model. So if you have a grocery store, give Just Hap a call and just make it happen.
Highlights: Franchisee model, super fast deliveries
Availability: Web, Google Play Store and Apple Store.
24. Satvyk

Satvyk is a health based store which brings to your organic produce including vegetables, spices, fruits and more directly from the farms. The company follows a sustainable approach and promotes a green and healthy lifestyle.
You can order groceries either from the website or over the phone. The orders get delivered right to you. However in the case of organic produce, the orders are sent to the farmers themselves after which they cultivate the produce. Later the order is delivered to you right from the farms.
Satvyk is not just about delivering groceries. It is also not about delivering organic produce. It is in fact a holistic approach to organic lifestyle for its customers.
Highlights: Fresh organic produce from the farms, free shipping above Rs 999
Availability: Web
25. Grocery4u

Delhiites, here's good news. If you live in Delhi or nearby locations, you can use Grocery4You and put an end to all grocery shopping hassles. Here you will find a range of products including fruits, vegetables, snacks like biscuits, detergents and soaps, beverages and even cosmetics. The veggies and fruits are fresh and handpicked for the customers. The company has years of experience in the sector and is winning customers' hearts with its service. It has become really easy to buy groceries now as the online grocery site puts an end to long queues, parking tickets and other hassles. Just pick your products, pay online and enjoy the items getting delivered to you in no time. So the next time you need staple food, spices, for your daily cooking needs, or soft drinks, and cookies for your seasonal craving, you know where to go.
Highlights: Order via email, variety of products.
Availability: Web
26. Grabvia

Hey people of the Smart city, Surat, here's another way to get smarter. Grocery shopping online. And when you think of that, you can conveniently think of Grabvia as this company is the one stop solution to all grocery items. Juices, cakes, spices, veggies, fruits, you name it, it's all available on the Grabvia website. Not just that you also get the benefit of free shipping on all products. Talking about savings, Grabvia is one place where you would also get plenty of discounts on its products. Offers on the first order, basmati rice, or veggies are a few which you are going to love.
Highlights: Offers and discounts, free shipping, buyer protection
Availability: Web
27. Sahyadri Farms

You might get produce directly from the farms. But would you be able to know where exactly it was grown, the process that was followed, or the price? Well, now with Sahyadri Farms you will. With its blockchain technology you will get all the info and more. Moreover, set aside the freshness of the produce and its amazing quality. Other than that these are some more benefits that you will find yourself with:
Follows safety standards
Plenty of brands to choose from
Food quality certification
Hygienic packaging
Connects directly with farms
Highlights: Blockchain technology
Availability: Web Play Store, App Store
28. Gooric

Gooric supports sustainable farming and you would too when you shop from its online store. The company makes A2 products which prove to be great for pregnant mothers and their children. You can buy fresh paneer, achaar, chikki and many other such delicious items which also have a touch of health to it. It is a great place for not only customers and buyers but also people interested in farming and creating organic produce. All you need is a piece of land and a want to cultivate. The team can help you with getting started and be a part of this amazing initiative or creating quality products through sustainable farming.
Highlights: Sustainable farming, Range of products, A2 milk benefit
Availability: Web
29. ONganic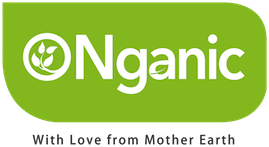 Did you just read that organic? I would too. But hey, you weren't wrong. As the ONganic brand gives you everything organic. Now as that's clear, let us see the items you can purchase from the online store. Rice, chillies, cardamom, turmeric, sesame, Basmati rice, black, red, baby basmati, brown rice, Spices including High curcumin Turmeric, Low Fibre Ginger, Large Cardamom, King Chilly, Processed rice including black, red, brown rice flakes and pops and Oil Seeds including Sesame, Nigella and Perilla and other products are some of the items you can get. It's a great place to get your health supplies to make delicious recipes out of. The brand works with a view to make farming profitable for the farmers while helping the planet.
Highlights: Bulk packaging, NPOP/EU/USDA certified,
Availability: Web
30. Shakers Daily

A fairly new brand (April 2020), Shakers Daily has grown to be enormously loved and supported by its every increasing customer base. Shopping at the website will take less time as you can club all your needed items under one shell. Let that be fresh meat or poultry, or sweets and veggies or fruits, you get them all. Not just that, you can also get lip smacking chicken dishes and other items directly packed and sent to your doorstep. That's not only time saving, but money saving too as the products listed on the site are quite reasonably priced. So the next time you need something for your cooking session, or to feat on directly, you can checkout Shakers right away.
Highlights: Well known brand in kitchen chimney segment, TV show, government tie ups for quality products
Availability: Web
31. Adrish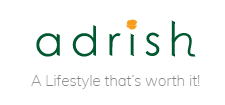 Adrish is in fact a lifestyle brand that offers you much more than groceries. You can also get beauty products, decor items, cleaning essentials and lots more. And when it comes to groceries, you can surely expect the best quality produce. The produce is grown locally and organically. The company has a sustainable and eco friendly approach towards selling and distribution. Even the packaging is plastic free. One of the USPs of the brand is the Zero Waste Revolution concept. It strictly works with eco-friendly alternatives of normally used items.
So the next time you need groceries, fruits, vegetables, nuts, snacks or more, you can switch to an all natural and organic approach with Adrish.
Highlights: Order placed directly with farmers, organic, eco-friendly alternatives.
Availability: Web
So, this was our list of the top online grocery stores in India. In case you are not satisfied with the above ones and are looking for options to explore, do check out ITC store. This wonderful store is offering a wide range of products at a discounted price when the user applies the  ITC store discount code.
And that brings us to the end of our list! Indeed, it is no less than a blessing to be able to purchase online groceries at the lowest price from the comfort of your couch!
However, if you have some more websites and apps on your mind that can help us with online groceries, don't forget to let us know in the comments!