It's not all wine that does a Christmas celebration. You can always mix some fruit juices, concoct some weird cocktail mixtures that nobody would have thought of. Or you can stick to that healthy diet of yours with some protein-shakes or smoothies. There is no wrong drink to have on Christmas and you can make whatever you want, drink whatever you want. While you're preparing your drink, shop with amazing Christmas offers and maybe plan for a late surprise for your loved ones.
Food and drinks are an integral part of the festivities. For this festive season, to make your Christmas party a hit, try some amazing mocktails & cocktails and surprise your guests. Be it alcoholic or non-alcoholic, add some special element to the drinks to make it unforgettable. Remember, your concoction might not be everyone's favoured one. So, if you're preparing for guests, try the popular drinks. But if you're drinking yourself, then, feel free to experiment as much you want.
Here are some refreshing drinks for the Christmas evening:
Mulled Wine Cocktail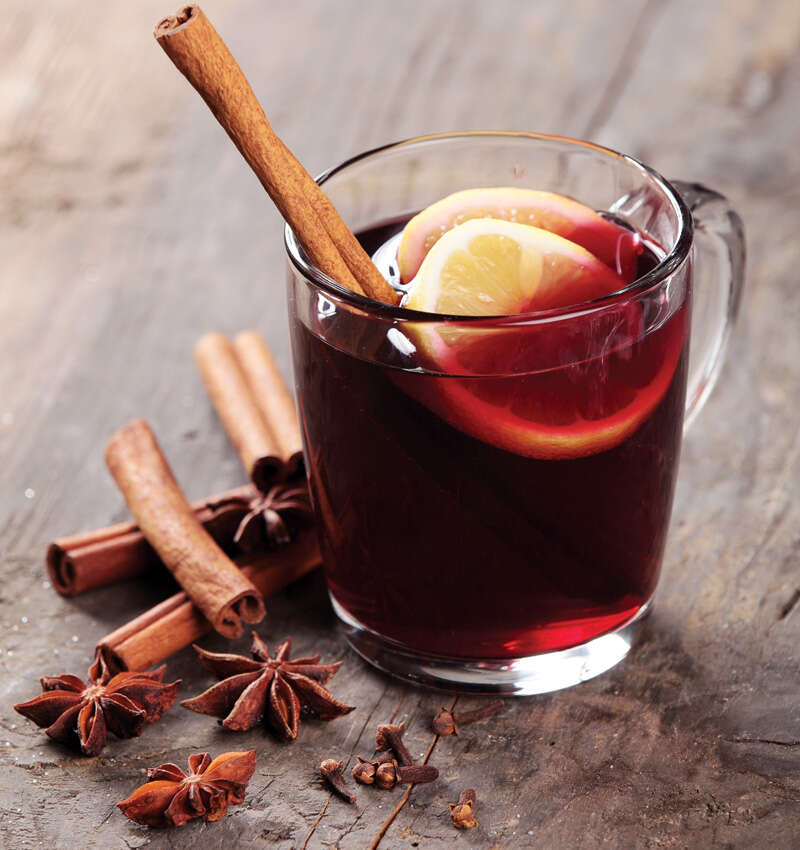 It is a traditional beverage made with red wine with various spices and raisins. It can be served hot or warm. It is one of the best Christmas drinks. It's the kind of drink you find being served at the "rich people parties".
Raspberry Martini Fizz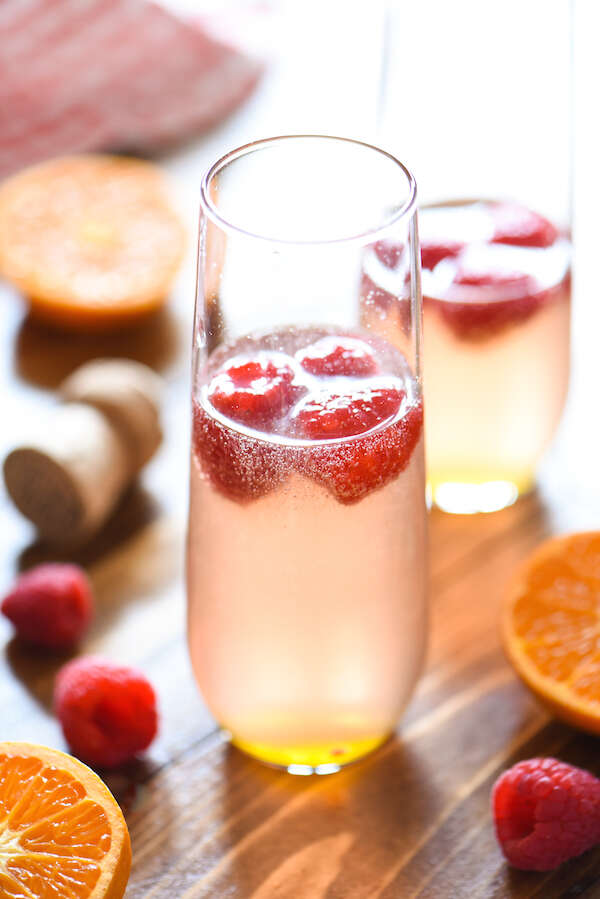 Add fizz to your Christmas party with this stylish cocktail. Just mix martini and gin together, add raspberry and let it chill…done! With this martini fizz, make your Christmas merry and raspy!
[Also Read: YUMMY CHRISTMAS TREATS TO SPREAD THE JOY]
Pomegranate Rosemary Spritzer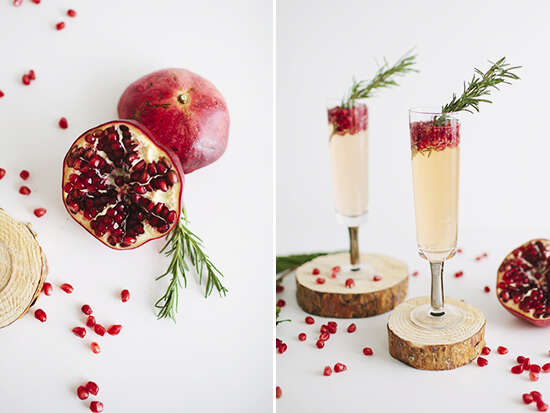 Give your pomegranate juice a twist with herbals. Just add rosemary to the juice and serve.Christmas is not about ignoring your health for a day. Christmas is about celebrating your and your family's good health. So, give this try pommy rosemary spritzer.
White Christmas Cocktail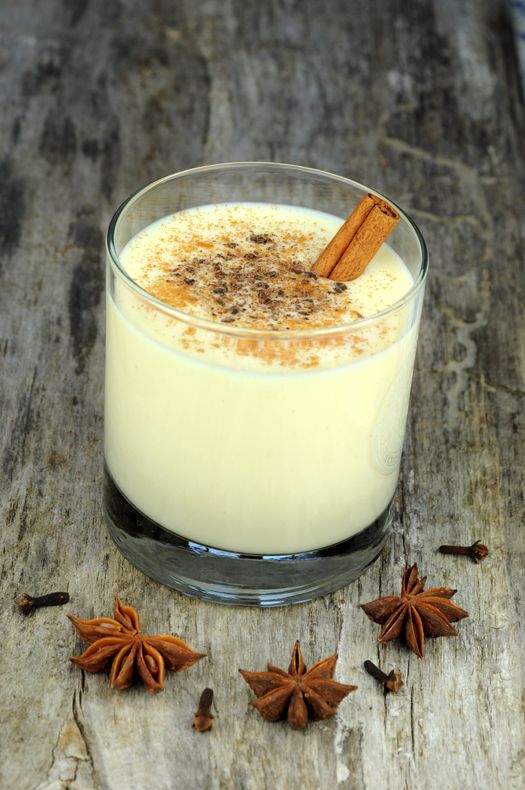 This refreshing vanilla vodka recipe drink is made out of coconut milk, vanilla and vodka, which makes a perfect entry for the Christmas party. Serve it with a sprinkling of our special spices.
Jack Frost Cocktail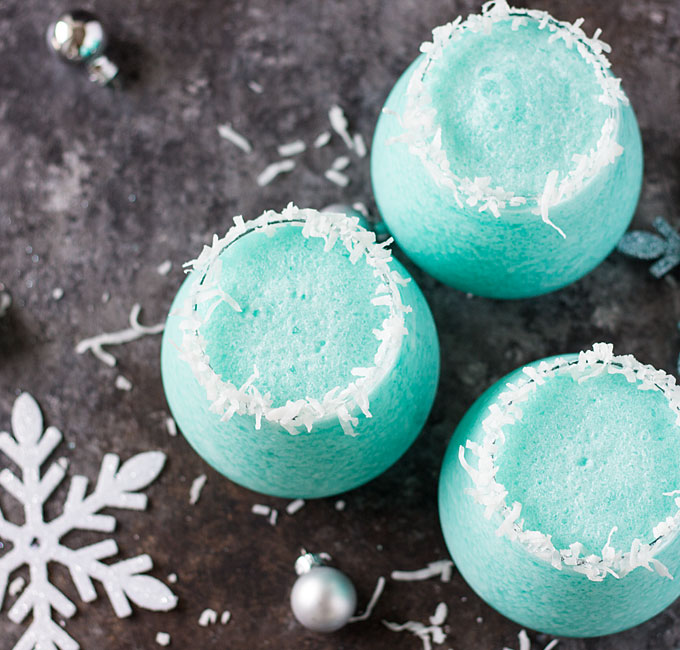 A perfect drink for those who love winters. Just mix Vodka, pineapple juice, blue curacao and cream of coconut. Voila, your guests are going to love it.
Christmas Peppermint Shake Cocktail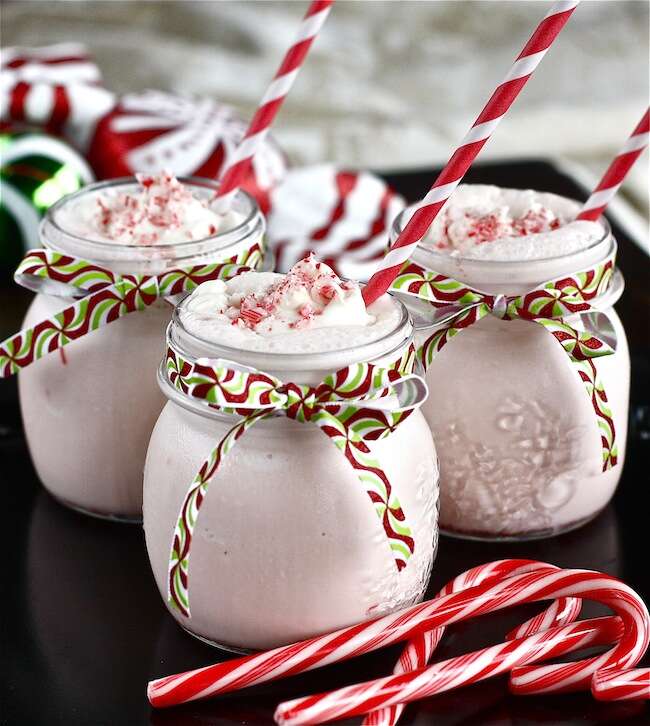 This drink makes your Christmas party complete. Blend strawberry & vanilla ice cream, Smirnoff peppermint twist and mint syrup. Sprinkle a bit of Christmas in it with crushed candy canes.
Cranberry Mojito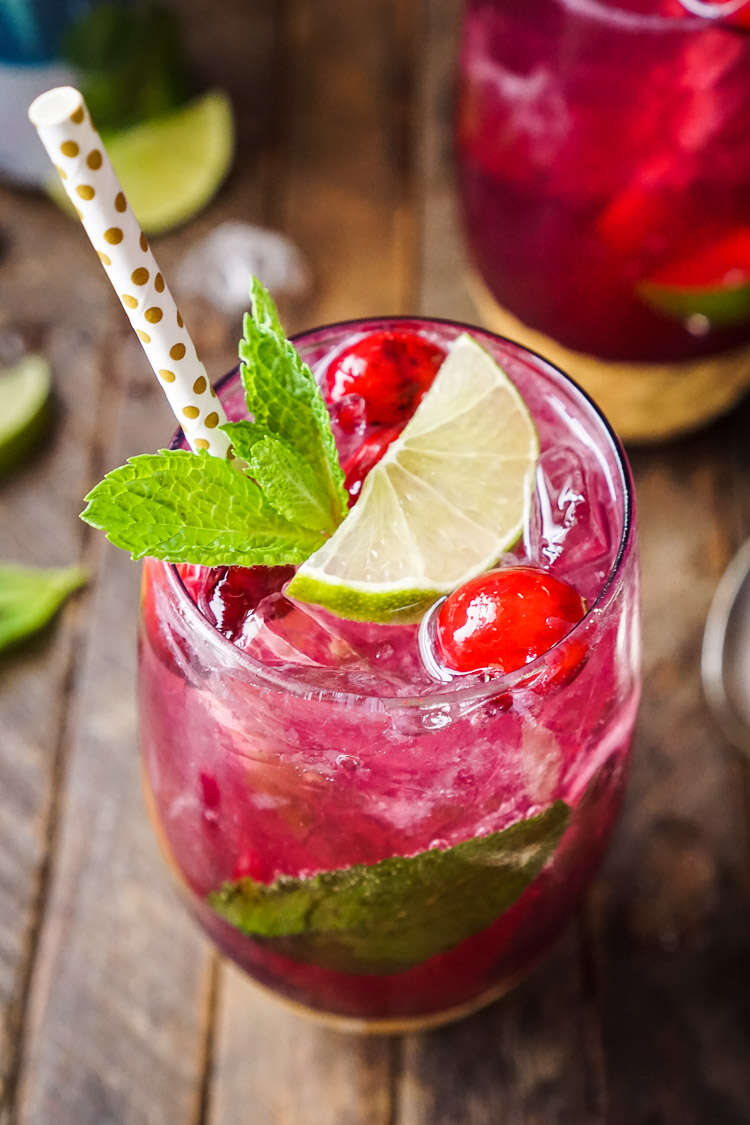 Add cranberry syrup and mint to a glass of Rum for this perfect Christmas drink. Top it up with fresh cranberries, lemon and mint sprigs.
Blood-Orange Italian Soda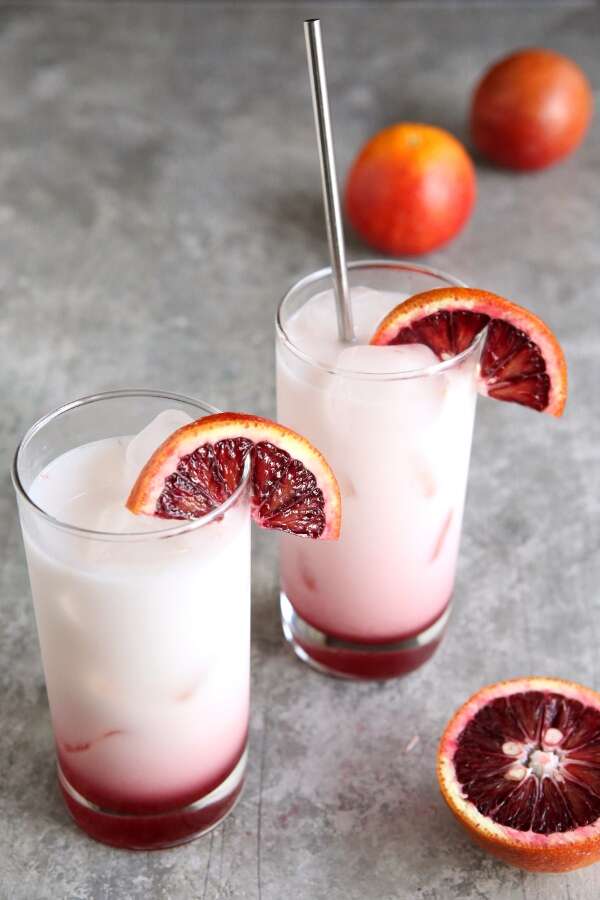 Blood Orange Italian Soda is made of fruit juice and sparkling water. It is a perfect blend of fruits and fizz. You can also use vodka or diet coke instead of sparkling water if you want.
Caramel Rum Hot Chocolate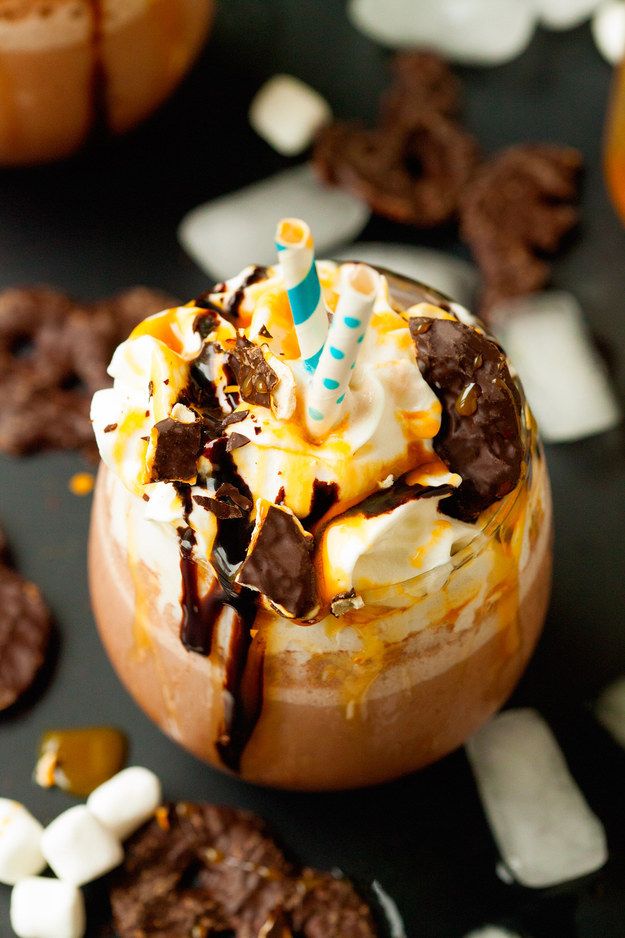 Isn't hot chocolate the drink for lazy occasions, you ask? Well, here's how you make it more festive.This Rum blended hot chocolate is to die for. Add a good amount of thick caramel and hot chocolate to Rum. It's perfect for a cold winter evening…mmmm.
Boozy Grinch Punch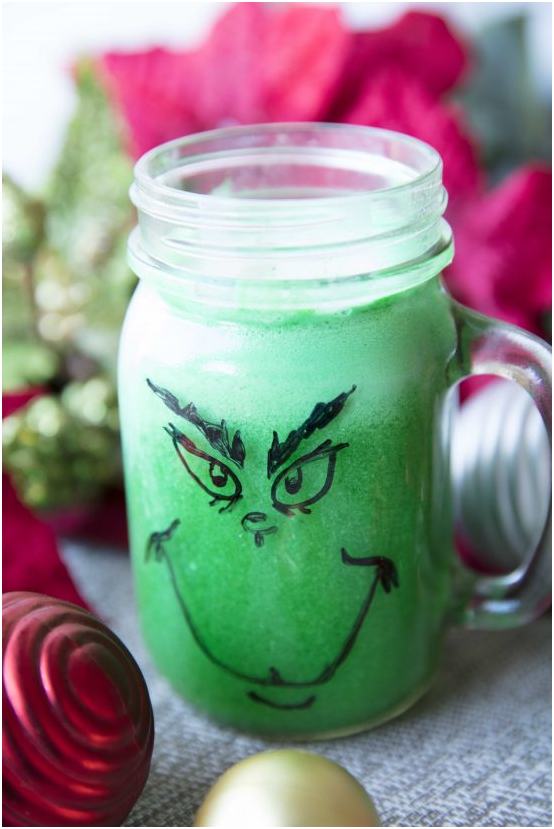 If you're looking for something spicy green, this punch is the very drink for you. Place a jug of Boozy Grinch Punch on a table, turn down the lights and watch "How the Grinch stole Christmas" with your family. It's the best way to do your Christmas evening.
Cranberry Mimosas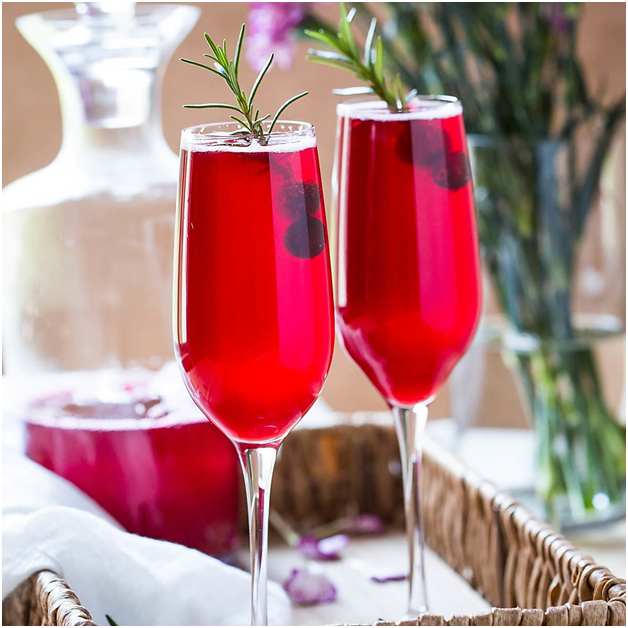 Every event or celebration has to have a mimosa. It's the drink that celebrates an occasion with you, even when you're alone. Wherever you go, it comes with you in one of your hands.
For your Christmas celebration though, a Cranberry Mimosa is the best choice. It livens up your Christmas party while keeping your own spirits high.
Butterbeer Punch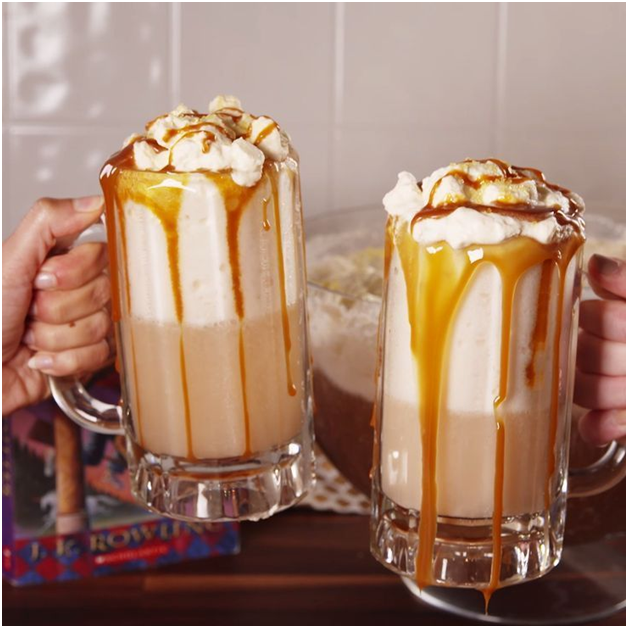 How about a Harry Potter-themed Christmas? Well, if that's your kind of thing, then, here's a Butterbeer Punch for you. Make this and it will feel like a Christmas party at the Three Broomsticks with Harry himself. What's more festive and fun than that?
Candy Cane Jell-O Shots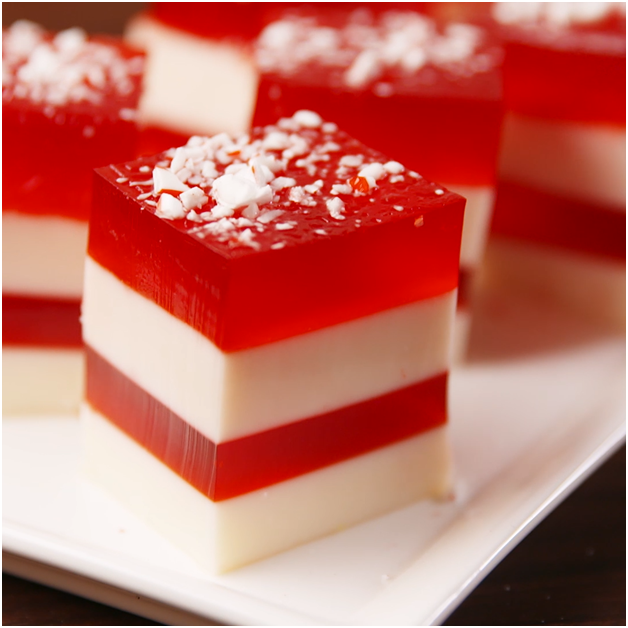 If you want your Christmas drink to be an appetizer instead, then, make one of these. You start by having one, two, and three and before you know it, your body becomes as loose as the Jell-O you ate. Plus, they look so good that you can put up the leftovers as Christmas decorations of their own.
Irish Coffee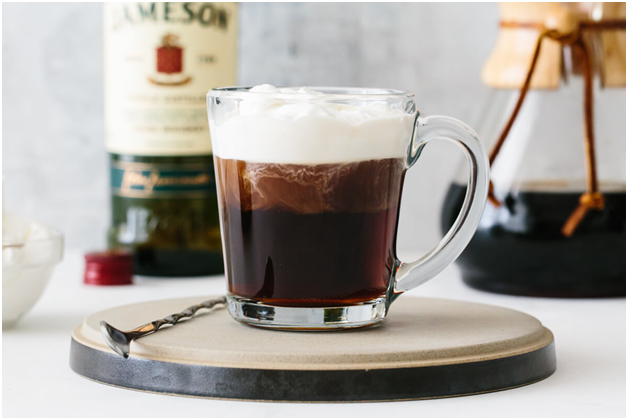 A coffee is not the most Christmassy of drinks but it's just the pick-me-up drink you need in the morning. Have an Irish coffee to give your Christmas morning the boost you need to do the many tasks ahead.
[Also Read: TOP 5 EASY CHRISTMAS RECIPES]
Classic Eggnog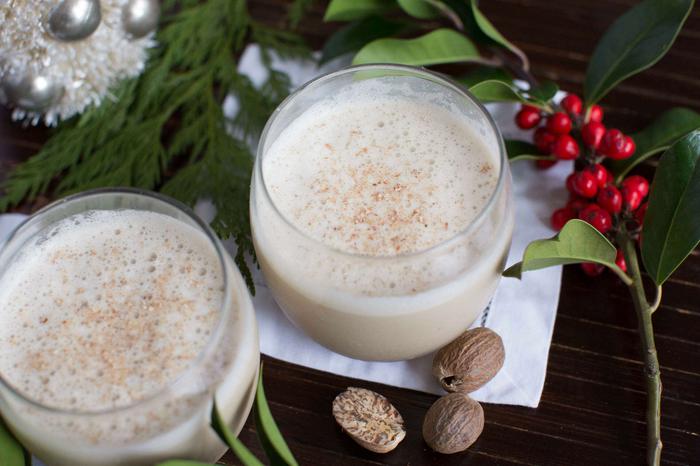 The best saved for the last, here's a tried-and-tested recipe that has escaped very few Christmas households. It is considered as one of the best or should I say popular Christmas drinks.
It is made with eggs, milk, cream, rum, brandy and nutmeg. In a way, it owns the very spirit of Christmas in it. It is a warm welcome to all good things in life, it inspires good health and well-being. Anyone can make this classic eggnog because it is meant for everyone. Try it to know why it is considered as one of the best traditional Christmas drinks!
In conclusion, I am tempted to ask what your ideal Christmas could be. Could it a celebration of all good that has happened through the year? Could it be the arrival/hope of a better tomorrow and even better day-after? Or just this very moment frozen where you share a laugh with all your loved ones? Whatever it is, your Christmas needs to have atleast one of these drinks.
So, get ready for the party. And, if you have any other interesting drinks for this party season, do share with us. We would love to know and try them. Merry Christmas in advance.
Image Courtesy:
trustedpartner
foxeslovelemons
littlepeanutmag
theblondcook
sugarandsoul
completelydelicious
hostthetoast
flavourcurator
Thestayathomechef
Watchwhatueat
Pinterest
Downshiftology
Related Blogs
BEST DISHES FOR CHRISTMAS EVENING
TOP 5 EASY CHRISTMAS RECIPES