While much has been already written about the best places to eat in Delhi, we have come up with a similar edition but with a twist – Top 5 theme restaurants in Delhi.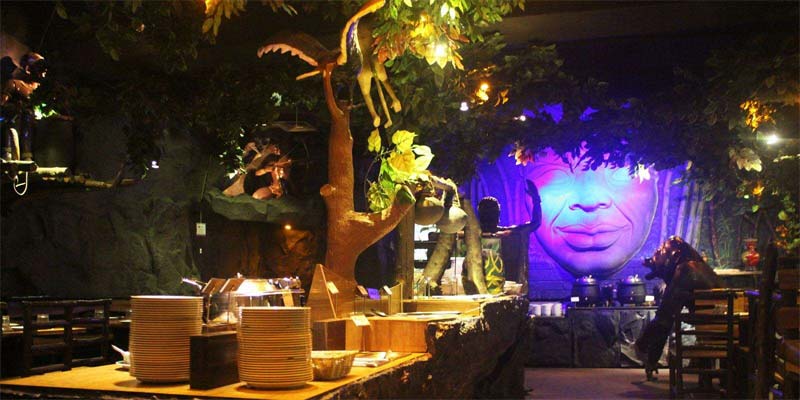 The capital of India is a mélange of people from all over the country, representing diverse culture and tradition, which is also reflected in its eating habits. It won't be wrong to tag Delhi as the "Food Capital" of India, indicating Delhiites' love for food.
Well, it's not just food, but tagging a specific restaurant as 'favorite' accounts to number of other factors including ambiance, service, interior and the age group the diner is targeting. People are now more open to exploring such new experiences, and a host of restaurateurs have come up to satiate Delhi food lovers' inquisitiveness. And it's not just new cuisines that the customers are looking for. The quirkiness in the ambiance, that gives them a unique and memorable dining experience, is one of the major reasons the young food lovers are being attracted to such theme based restaurants.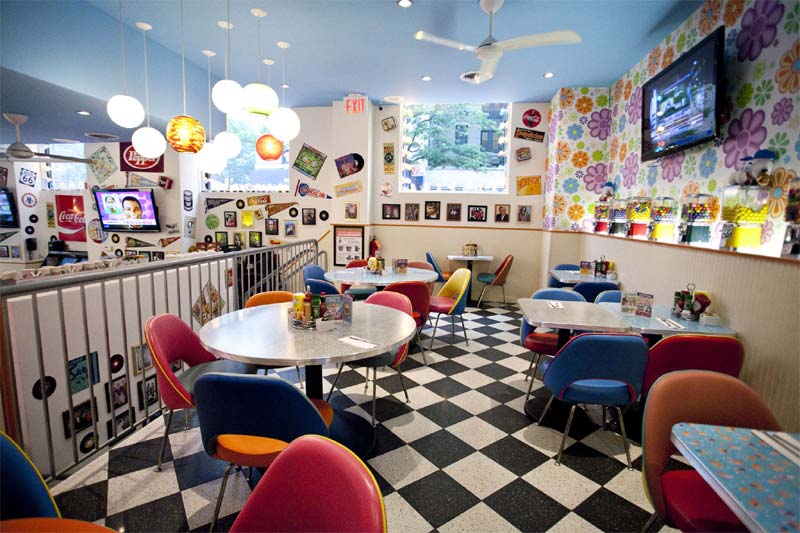 History is witness to how Delhi has been home to some of the country's best diners and chophouses. And there are still some of the oldest restaurants in Delhi people swear by, just as Pandit Gaya Prasad Shiv Charan Paranthewala shop that was established in the year 1872. While such histrionic restaurants have their own charm, people these days want to upgrade to the idiosyncratic culture of this cosmopolitan. Blame it on the youth group, which is the largest among the Indian population today.
Before we walk you through the top 5 theme restaurants in Delhi, let's first try to understand what are theme based restaurants. Continue reading!
What are best Theme Restaurants in Delhi?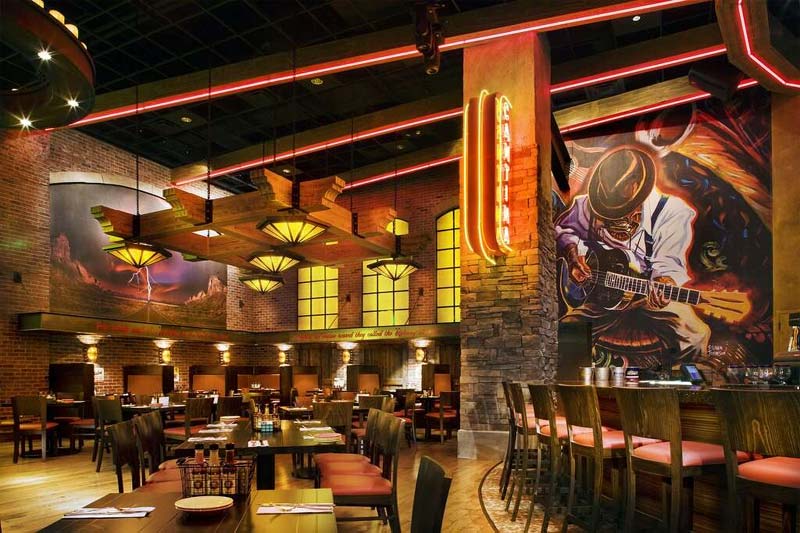 Theme restaurants are diners, where the idea for the ambiance of the restaurant takes priority over everything else. Theme restaurants combine entertainment with food. The décor, menu, lighting, costumes of the servers, and music all provide a distinctive dining experience. The food usually takes a backseat to the presentation of the theme. These restaurants generally attract customers only because of the theme itself.
Did you know?
Word's first theme restaurant was established by David Tallichet in the late 1950s, when he opened a chain of restaurants decorated as Polynesian islands, New England fishing villages, and World War II-era French farmhouses.
Now coming back to the topic, let's talk about these 5 super cool cafes and bistros around the hottest areas of Delhi that will give you a new perspective on dining. Theme-based restaurants have mushroomed all over the country – you see Indians are a bunch of happy people, and they love to add a dose of the daily dramatic saga to their food.
 1. Social Offline Cafe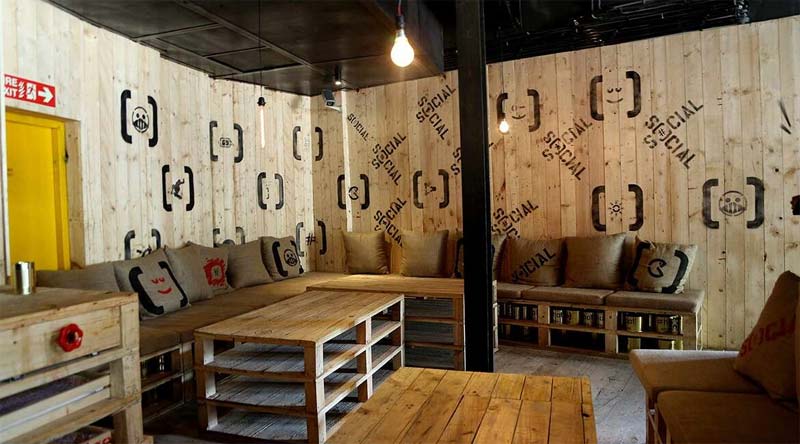 9A & 12, Hauz Khas Village, New Delhi
Phone: 078386 52814
Hours: 11AM – 1AM
Call it an Uber cafe, workplace or combine them both and tag it as Workbar, Social Offline Cafe is one such theme restaurant that you wouldn't like to give a miss. This quirky hangout comes with a perfect mix of cafe & workplace themes, urging the Delhiites and tourists alike to pay frequent visits. Located in New Delhi's historic Hauz Khas village and next to Delhi Art Gallery, this cafe offers great funky vibes, flanked by nearby shopping options. Here at Social Offline, you will find people of the different coterie. Having said that, it is also popular for its ridiculously tasty cocktails and great music.
This branch of Social Offline sits right on the edge of Hauz Khas District Park, overlooking the beautiful lake – Hauz Khaz Tank, which has a skating rink, deer park, and many tranquil gardens, giving you a relaxing escape from your mechanical life.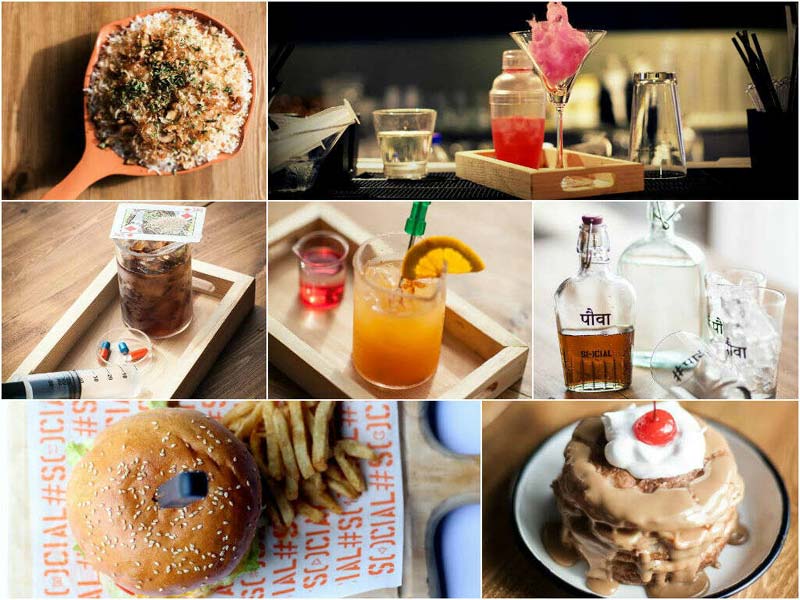 This open-air cafe offers you modern workspace theme-based features with several hot desk options, lightning-fast internet, conference call facilities, as well as printing and scanning services. And of all these features are combined with its relaxed and tranquil surroundings, thereby making this theme-based restaurant in Delhi an ideal workplace for free thinkers and freelancers alike.
With a unique membership plan, where members can use their entire 5,000 rupee membership fee as a credit at the on-site café, to indulge in the many coffees, alcoholic beverages, and delicious food options on offer. For those on the move, Social Offline has 5 locations across India: two in Mumbai and New Delhi as well as one in Bengaluru.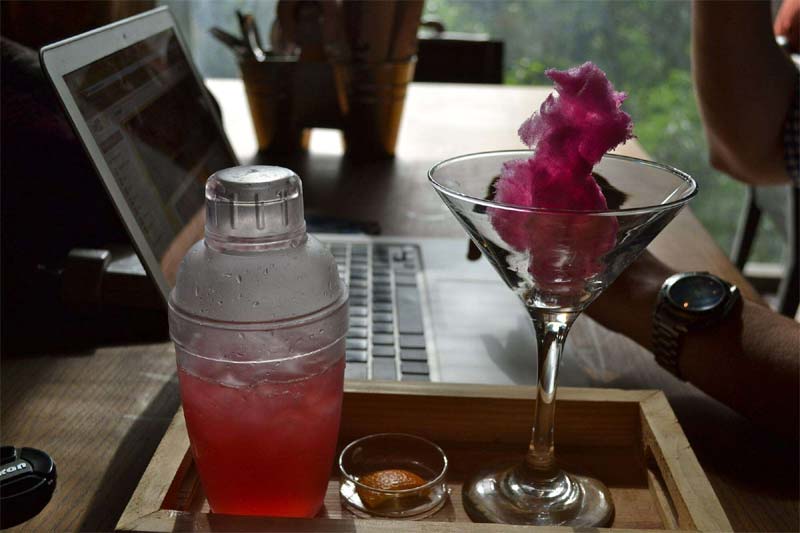 Here's a review from one of their guests on Zomato –
SOCIAL- n I remember when Deepika in Tamasha finds for Ranbir Kapoor in Delhi or the most engaging scene of d movie where is tries to pacify Ranbir & agar tum saath ho starts in d background. Ok, wait it's no movie review…rather this was what was running in my mind when I went to Social. Wat to say about this place… it's a good experience in itself. Interesting way of paper menu & decor overall. Above all food & drinks are its USP. Benarasi Patiala – sugarcane & vodka or chicken farcha or a wide range of their burger variants or mutton seekh or Jose chicken tikka or basil n thyme paneer tikka – everything is well made & it feels joyous to eat such portions. Place itself so urbane…..nice to hang out with a couple of friends over the weekend n relish some good food.
2. Farzi Cafe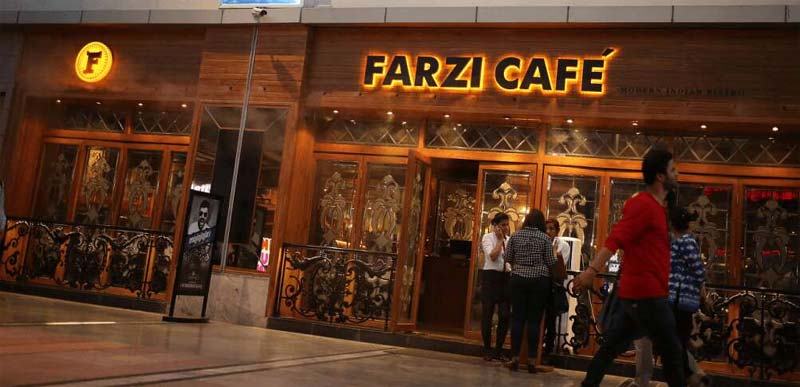 E- 38/39, First Floor, Rajiv Chowk, Connaught Place, New Delhi
Phone: 095998 89700
Hours: 12PM-12:30AM
Farzi Café is the perfect blend of modern culinary techniques of molecular gastronomy and the ambiance of international standards offering a high-energy experience. Its fusion of Indian and global menu apart from ambiance make this theme-based restaurant a quirky place to hang out. The menu is the soul of Farzi Café which takes on global comfort food using fresh and robust ingredients and fusing them with Indian cooking styles and flavors. This is one of the major reasons why this cafe is also a great hit among international tourists.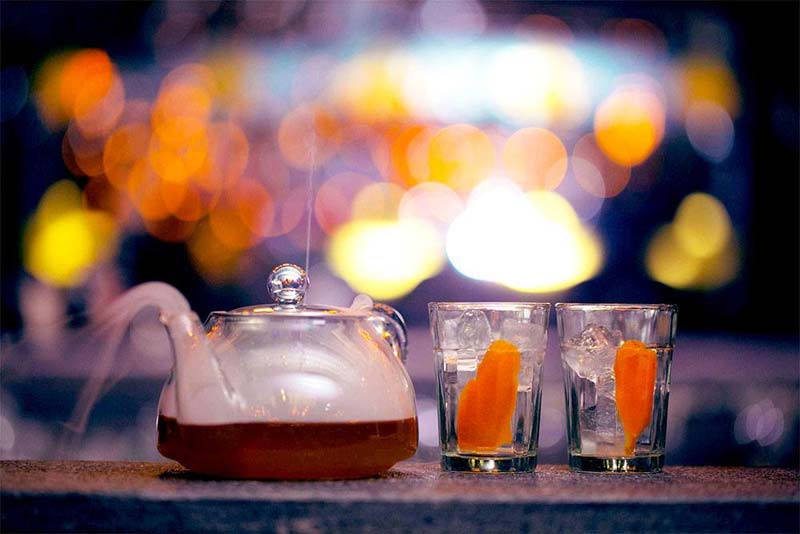 The high-energy space offers a relaxed dining experience, where the guest can enjoy a tapas-style menu, showcasing some fusion dishes from around the world along with an array of molecular cocktails and liquor options to choose from. This is one such place you would like to hang out with your friends and enjoy a never before showcased Indian dining experience.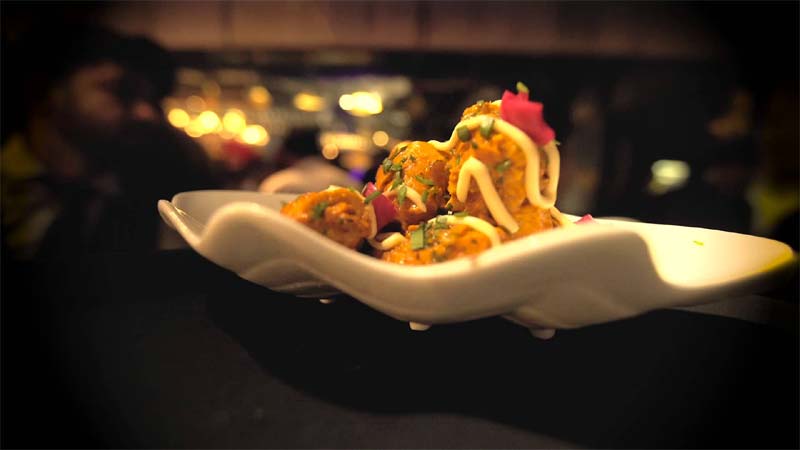 Here's a guest's review on Zomato,
Waited a long time to get here considering how much we had heard about it. Farzi cafe is one f the few and memorable restaurants serving food in a oh so delicious! molecular essence. We started off with the prawn's tempura fried and the butter chicken quesadillas. The LIIT isn't something to be proud of but I guess that's what goes on at a lot of places today. The portions are adequate for two and definitely not more. The food within perfect portion so that you get enough of it and don't overstuff. The final order was a deconstructed mutton biriyani which left a lot to be desired. But not that's only because of my immense love for Hyderabadi biriyani.
3. Lights Camera Action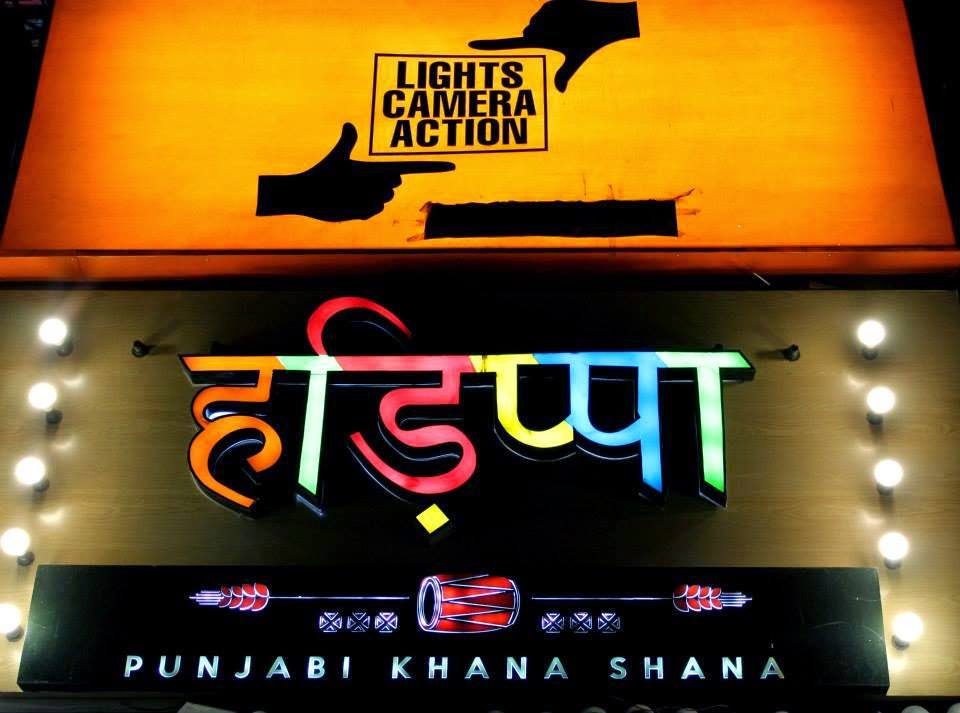 J2/6B, 3rd & 4th Floor, BK Dutta Market, Rajouri Garden, New Delhi
Phone: 011 4704 1334
Hours: 12PM-12AM
Lights Camera Action is a concept restaurant with Bollywood theme ambiance for all the movie buffs. The store is spread across 3500 sq feet with 120 covers and is ranked at third in our list of top 5 theme restaurants in Delhi. If you are a foodie plus a movie buff then this can be an ideal place to visit. Boasting of a beautiful terrace lounge, the ambiance goes well with the Bollywood theme along with their tailored dishes influenced from favorite Bollywood movies.
Their tailor-made menu is smartly christened named after popular Bollywood dialogues and songs, so as to fit in with the restaurant's theme. LCA is situated in Rajouri Garden as well as the Hauz Khas Village.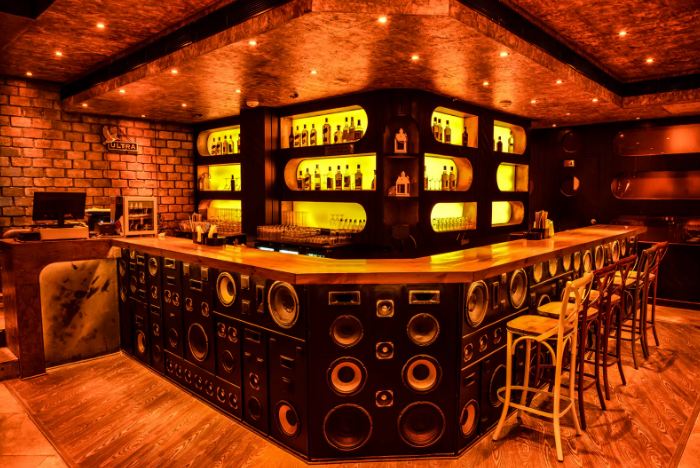 Here's a review by a guest on Dineout,
The dramatic approach to this newbie mish mash of a restaurant, a lounge and a bar ensures that expectations rise with every flight of stairs, and by the time you get there, you are flat out ready to drown a keg or two. Maybe this is a wise (and deliberate) move – considering the amount of competition HKV bars face. The obvious movie theme, which shouts loudly in the name itself, extends itself to the decor with quirky posters all around and fun named dishes like Satay-pe-Satta, Chicken-e-Chameli and such. The music is out and out commercial, and caters to the much younger crowd that seems to take dancing as a serious hobby. It has been one of the most visited places in Delh at Rajouri Garden. "Every hour has been high traffic hour at Light Camera Action", shared Vivek Bhargava Owner at Light Camera Action.
4. Lord of the Drinks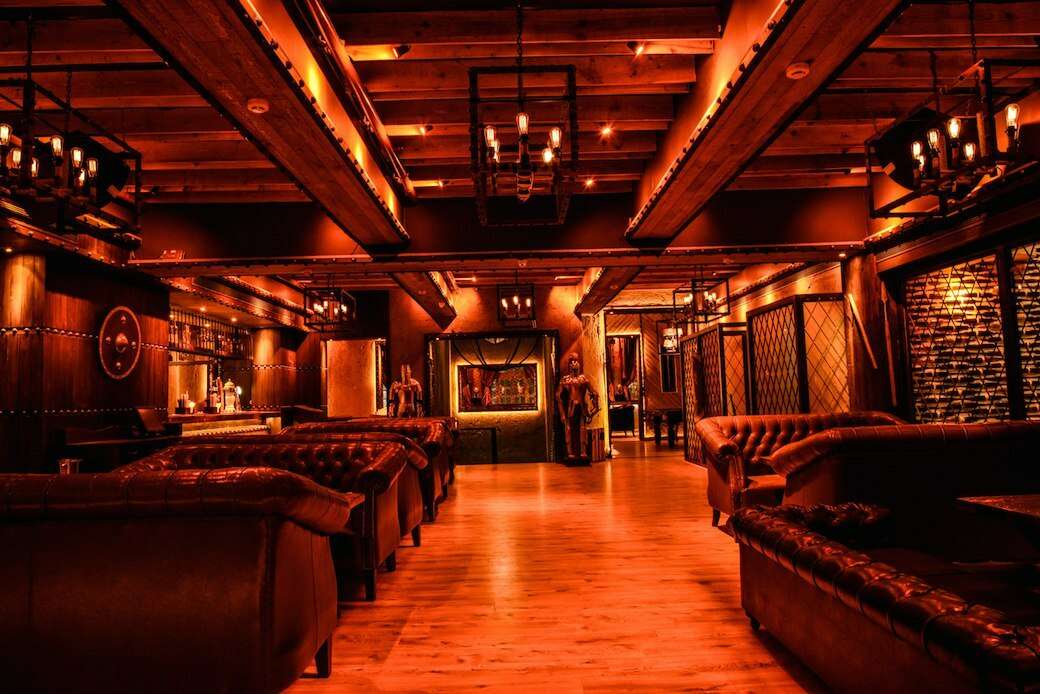 G-72, Radial Road Number 2, Connaught Place, New Delhi
Phone: 099998 27144
Hours: 11:30AM-12:30AM
Lord of the Drinks is located in the heart of Delhi – Connaught Place which is one of the most frequently visited places in India. This is one of the must-visit theme restaurants in Delhi takes you to the medieval times and is a place where you will get a variety of drinks and a lively and awesome ambiance. as their ambiance is flanked by a rustic cottage feel, thanks to the Bent Chair.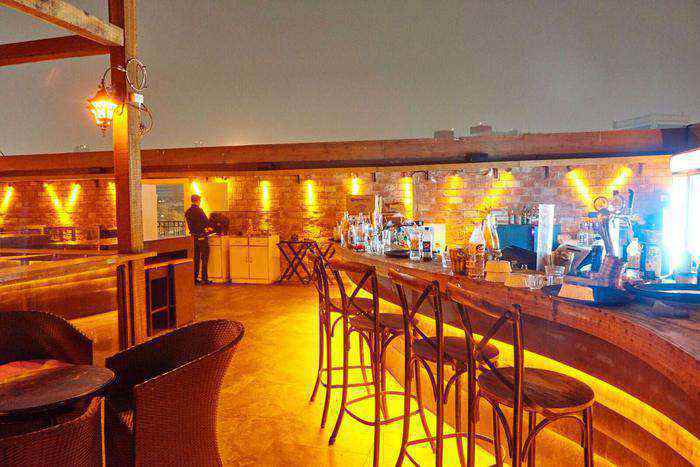 The spacious and luxurious outdoors won't disappoint if you want a fantastic view of Connaught Place while enjoying your drink. This place is an instant hit amongst youngsters and amongst people who wants to experience the nightlife for they offer a great variety of drinks with great food and large wooden interiors. For all music lovers and for people who like to groove and move, there is no better place than Lord of the Drinks.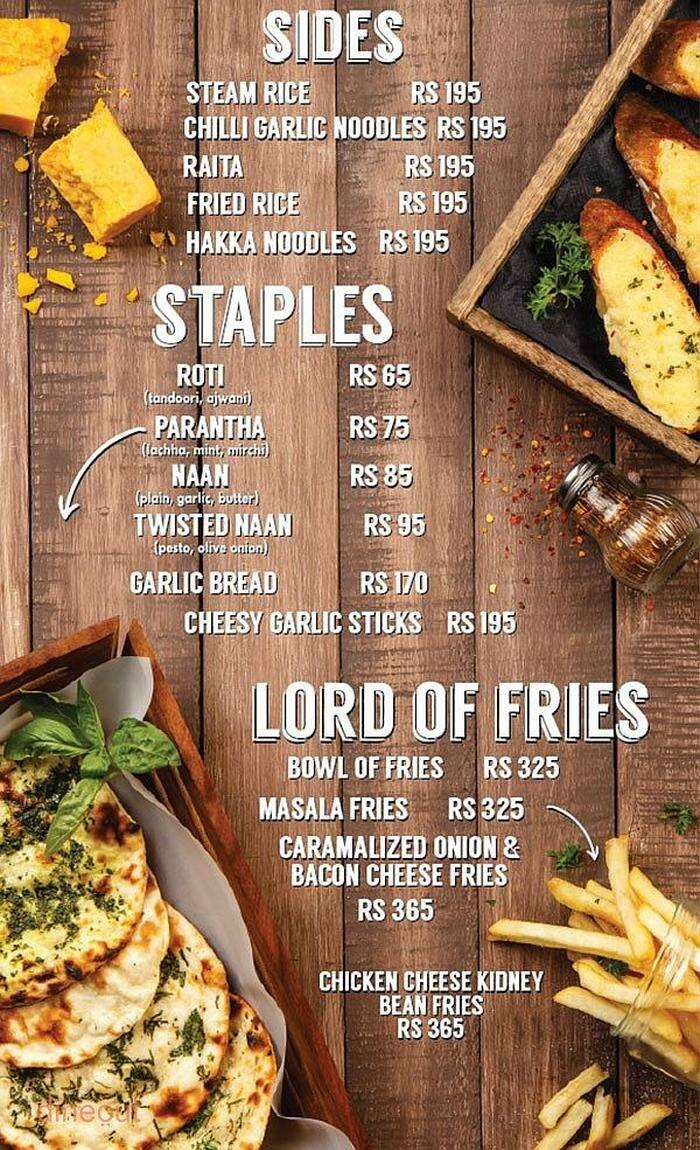 Here's a guest review on Zomato,
Awesome place for a lounge evening, super music and nice dj and makeshift dance floor. It's very crowded on weekends. I'm deducting 0.5 from the rating due to its average food. We ordered veg and non veg platters and then veg and non veg food. I can vouch for veg food that it can be termed as avg, at best.
5. The Vault Cafe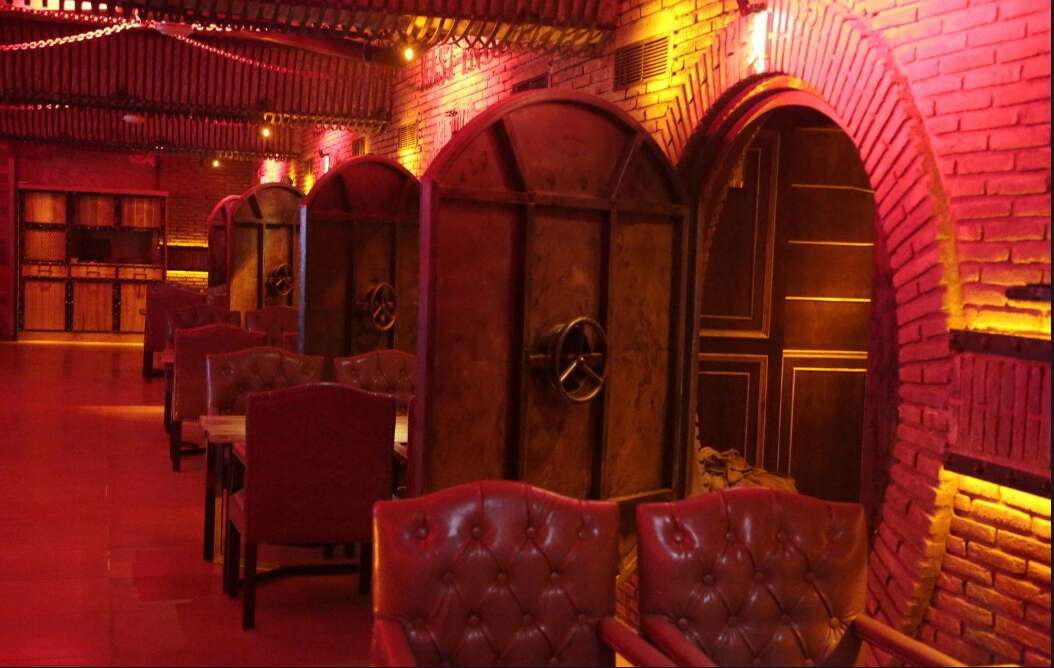 F-60, Second Floor, Connaught Place, New Delhi
Phone: 087501 02000
Hours: 11AM-12:30AM
The Vault Cafe at Connaught Place flaunts an old heritage appeal to it, by introducing the concept of private vault chambers. So what can be better than sitting in your private chamber/vault and enjoying your sumptuous meal! The eye-catching colorful decor is flanked by a spectacular outdoor seating for romantic evenings. To add on, this one of popular theme based restaurants in Delhi offers a delectable muti-cuisine along with some of their famous drinks like vault blue sea and more. Their menu offers North Indian, Continental and Mediterranean cuisine that you will simply savor and crave for more.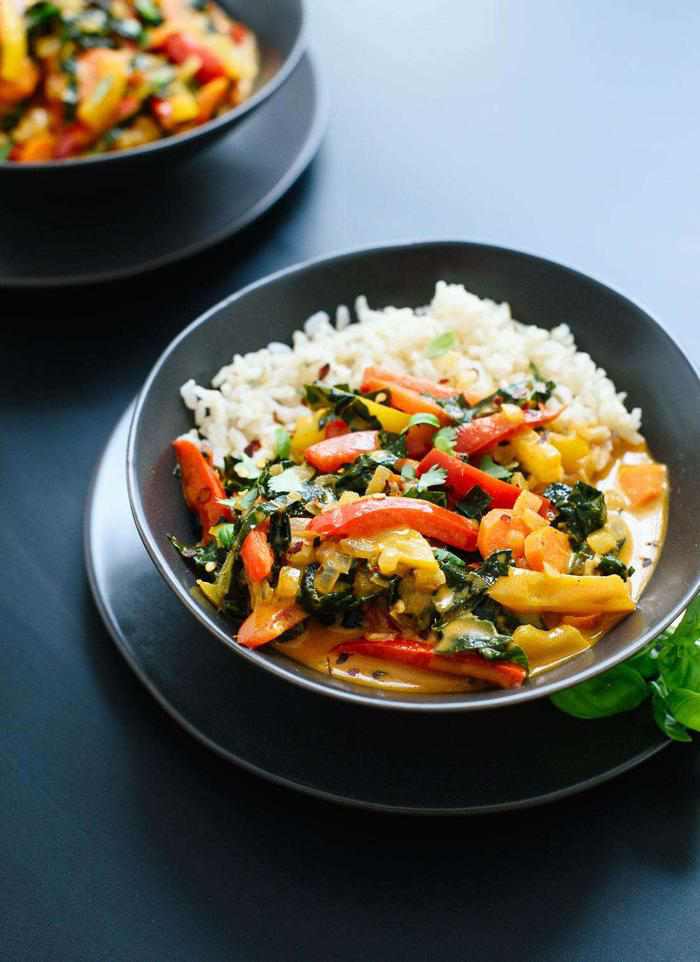 Here's a guest review on Zomato,
The Vault Cafe in CP has literally got all what you want- ambiance, food, quality and service. Interiors too look very appealing. They definitely have a large variety of food being served. I personally liked their food and above all the desserts were amazing too. Nice place to hang around with family and friends.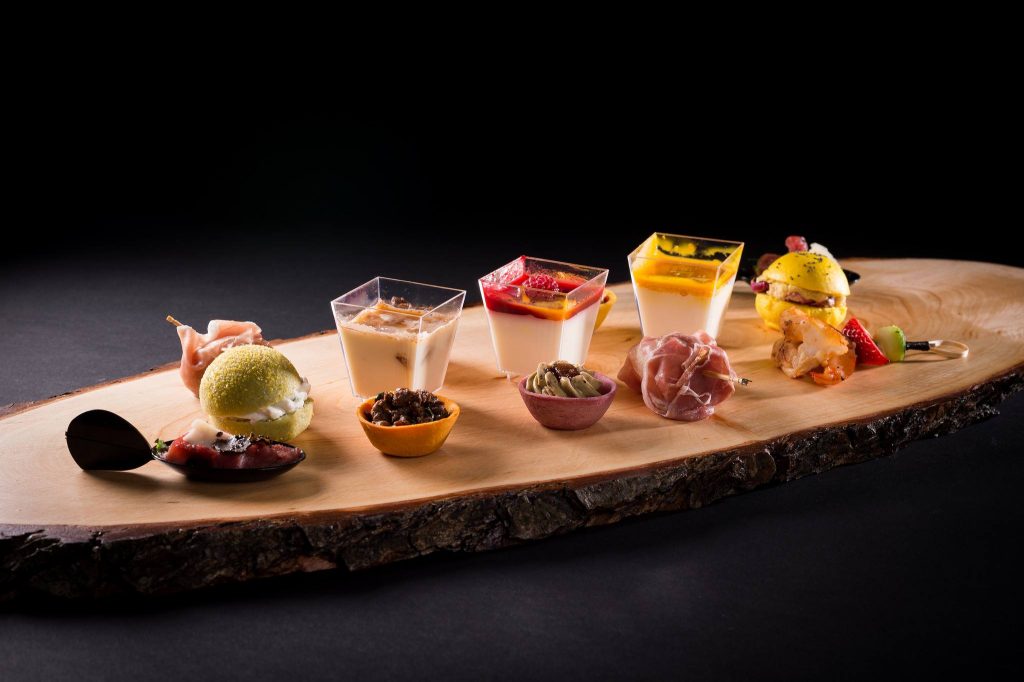 Those are the top 5 theme restaurants in Delhi that you should definitely try out when you are in the city next time. And do share your experience with us.
Bon Apetit!
Image Courtesy:
grabhouse.com
timeout.com
flickr.com
burstdaily.com
socialoffline.in
outsideisbeautiful.blogspot.in
stumblingarounddelhi.com
liveinstyle.com
carizmagazine.com
Youtube.com