Busy schedules, extended meetings, lesser hours for yourself…… Few of the reasons that may impact your food habits and timings. Don't worry, just head to the food trucks to satisfy your hunger pangs. With the best food offerings at an affordable price, these food trucks have become the most happening joints to enjoy food in the city of Hyderabad.
Top 6 Food Trucks In Hyderabad
Food trucks serve you with a variety of dishes in their own style and from global cuisines. Want to grab some yummy food while you head home today? Just drop in at these best food trucks in Hyderabad.
Chepotle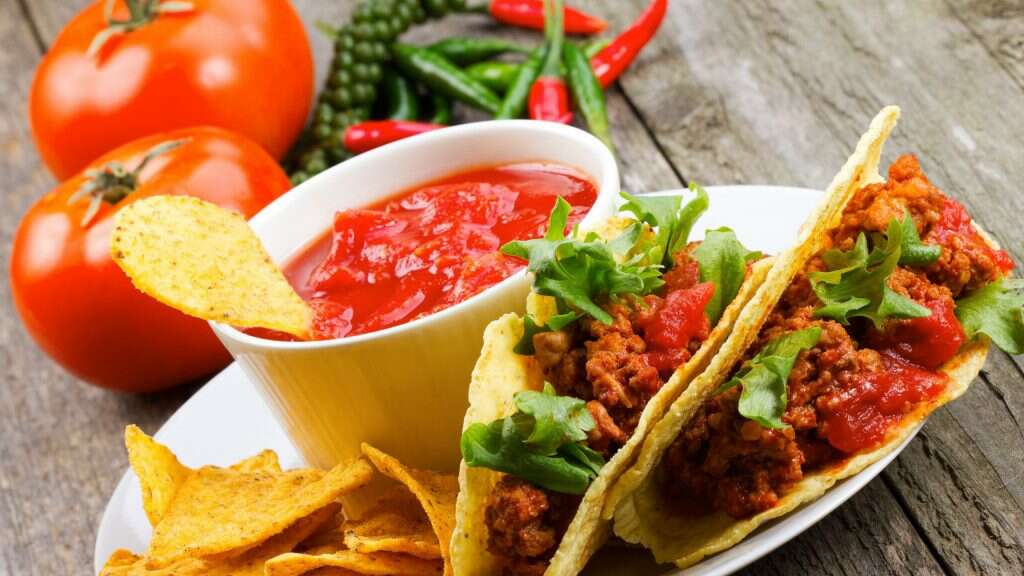 The name that strikes when you think about hot and spicy Mexican food is Chepotle. Located in Gachibowli and Hitech city, this food truck serves amazing Mexican and American cuisines. You even have the option to make your own meal. Just pick from their variety of burritos, tacos and chips, and salsa and complete your meal. Chepotle serves low-calorie food. If you don't believe just head to their truck and find out. And don't forget to taste their Chicken Burritos, Chips and Salsa.
Opening hours: 12:30 PM to 11:30 PM
Location: Gachibowli and Hitech city
Parathawalas and Grill
How about a plate full of Punjabi style home cooked food at a pocket-friendly price? If its a YES, just head to Parathawalas and Grill. They serve the best combination ever, hot parathas and tandoori chicken. They have a variety of parathas with stuffing in the form of aloo to chicken and mutton. Also, try their shawarmas, kathi rolls and kebabs, they are equally finger licking good!
Opening hours: 4 PM to 11 PM
Location: Film Nagar
Dosa Place
The most common yet delicious street food in Hyderabad is Dosa. There is no particular time to have a hot plate of dosa. It is a comfort food for many. Dosa Place serves you a large variety of dosas beyond your imagination. Be it Chinese, mushroom, sweet corn cheese, American chopseuy… you name it, they have it. Their signature dosas are a must try, which are loaded with cheese. Wait! They do serve yummy Idlis in their signature style as well.
Opening hours: 5 PM to 11 PM
Location: Madhapur
Hungry Parrots
This famous food truck serves some lip-smacking shawarmas for less than 60 bucks! Yes, you heard it right… It serves shawarmas with a combination of roasted chicken, spicy paneer and egg bhujji wrapped in a rumali roti with garlic flavoured mayonnaise. Now you know where to go when the hunger pang strikes..
Opening hours: 5:30 PM to 12:30 AM
Location: Hitech City
Auto Express Hot dog
Want to taste a couple of authentic hot dogs? Auto Express Hot dog brings you the best American hot dog in the city. These hot dogs are very economical and are higher on the taste side. Their secret sauce makes them worth a bite. Just give them a shot when you are in a mood to try something new. It is one of the best food trucks in Hyderabad.
Opening hours: 4 PM to 1 AM
Location: Paradise Circle
Fat Cow Creamy
It's not an ice cream but an ice cream rolls truck. Yes, they serve ice cream rolls that melt in your mouth. Fat Cow Creamy serves you only deserts and ice creams. Satisfy your desert or ice cream cravings after a yummilicious dinner at a posh restaurant. Oreo and cream is a must try from them.
Opening hours: 1 PM to 12:30 AM
Location: Banjara Hills
These are our choice of best food trucks in Hyderabad. If you have any other interesting food trucks in mind that serve in the gallis of Hyderabad, do share with us. We would love to know about them.
Image courtesy:
travelwithamate
blogspot
Shirishsen
grabhouse
mentalfloss
cluburb
(Visited 127 times, 1 visits today)