The wedding dress is always a dream for every gal and a cherished asset for every married woman. The wedding shopping becomes the most engaging affair for a bride and her friends. With recent boost in Indian fashion domain with shows like India Bridal Week, the craze for designer wedding lehenga has manifolded up to several times as compared to the last decade.
Save More on Wedding Lehenga
And when it comes to setting a budget on wedding dress, neither we nor our parents mind crossing the budget, as it is the most important event in a girl's life. Do I sound bit rude when I talk on save money tips on wedding dress? If we come out of our fascination and get bit practical, we would surely realize that spending a fortune on a single outfit (unless we are a Kim Kardashian) does not sound wise at all.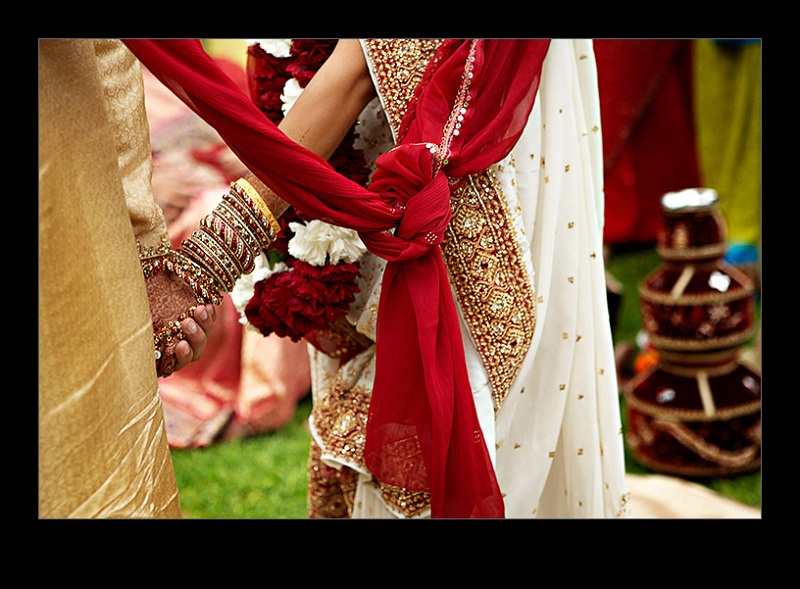 A penny saved is always a penny earned. The money saved on the wedding dress can be spent later on your honeymoon or there are several other productive ways to think about.
Having said that, the question arises –
Where should we save and where should we splurge when it comes to wedding shopping?
The major outfits you would always want to splurge –
Engagement: Lehenga, Sherwani
Wedding outfit: Lehenga/Sari, Sherwani
Sangeet and Mehendi: Anarkali, lehenga
Haldi: Sari, Anarkali, Salwar Kameez
Those outfits are always accentuated with heavy jewelries and accessories such as footwear, clutch, make-up and many more in the list. When it comes to saving money, one does not have to compromise with any of these listed elements.
Moreover, we always ask you to spend smartly. With westernization curbing up our rationality, we have become brand conscious lately. Seeking for a label after your every shopping item is an overtly show off attitude but nothing else. I strongly believe you should always invest in a good pair of shoes, but when it comes to a lehenga, it is not necessary to spend a fortune on a high-end boutique.
I had done by wedding shopping from Chandni Chowk. While I could still afford to buy my wedding lehenga from a high-end boutique in Karol Bagh, I rather preferred to fetch the same item at quite affordable rates.
The local merchants supply the same collections to the showrooms located in lavish shopping malls. These boutique owners then sell off the dress at sky-high rates. I was quite delighted to find the same dress at a showroom and felt lucky not to have spent a fortune there.
The trend of gifting trousseau
Well, the shopping does not end here. Normally, a bride's family send their daughter with at least 11 sarees as per tradition. While some go beyond that; it's completely set upon the budget. While buying for bride's saris/salwar suits, the family should target the wholesale markets instead of visiting any branded store, say Chhabra 555. I never find a logic behind spending 10K on a dress, which is not even worth that. You can always find some good places, where you can shop at reasonable prices.
Tip: After the wedding day is set, you should start following up with every prominent online retail store, who offer massive discounts during festive season. For instance, usually the wedding season falls in December, you can always take the advantage of festive season. During Durga Puja and Diwali, you'll always see a great sale in online stores and for NRIs, the Thanksgiving and Black Fridays are always a great option to save some real money.
Hope you found this post useful!
Articles You May Like:
6 Easy Tips to Save Money on Your Kids Uniforms
6 Golden Rules for Smart Online Shopping
Different Types Of Online Coupons You Did Not Know Existed
Hobbies that pay off: Enjoy & Earn