Chow mein, Fried rice, Manchuria, and Soup.. are the food items that come to your mind when you think about Chinese food. How about a twist to these Chinese recipes with an Indian touch? Sounds interesting, right! It is known as Indo-Chinese Cuisine. In simple terms, it's the adaptation of Chinese cooking techniques and seasonings with Indian tadka. The most commonly used Chinese cuisine ingredients are Sichuan pepper, tofu, and so on, whereas Indian cuisine has many vegetables added to it.
So, here come the Indo-Chinese cuisine recipes with sauces added to these ingredients making them taste yummy. If you are not in a mood to cook right now, you can check out some of the Swiggy coupons on Chinese food online and order in.
10 Best Indo-Chinese Cuisine Recipes
These Indo-Chinese cuisine recipes are going to tickle your taste buds with their unique taste. They would be the perfect thing to cook when you are bored of the regular Indian food and crave something different. We have got a nice spread of veg and non-veg recipes, some spicy hot and some regular hot. Because that's what you get with Indo-Chinese, right? It's the coming together of hot and spicy.
1. Hot and Sour Soup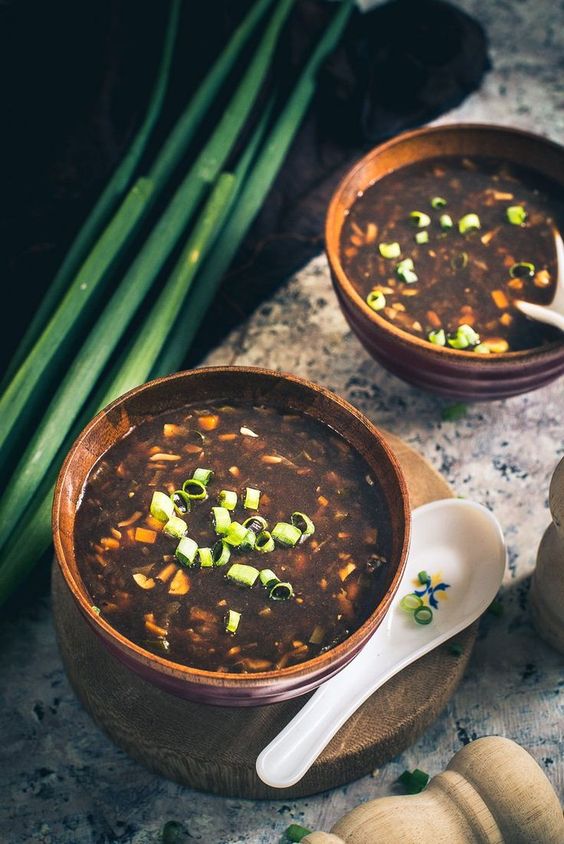 How about a hot bowl of soup on a cold winter evening? Yes, Hot and Sour Soup is the perfect soup for the freezing winters. Add your favorite vegetables or chicken with soy sauce, vinegar, salt, pepper, and sugar in a hot pot. Any Indo-Chinese meal you cook, you start with a warm bowl of Hot and Sour Soup that will prepare your taste buds for the hotness to come.
2. Chinese Spring Roll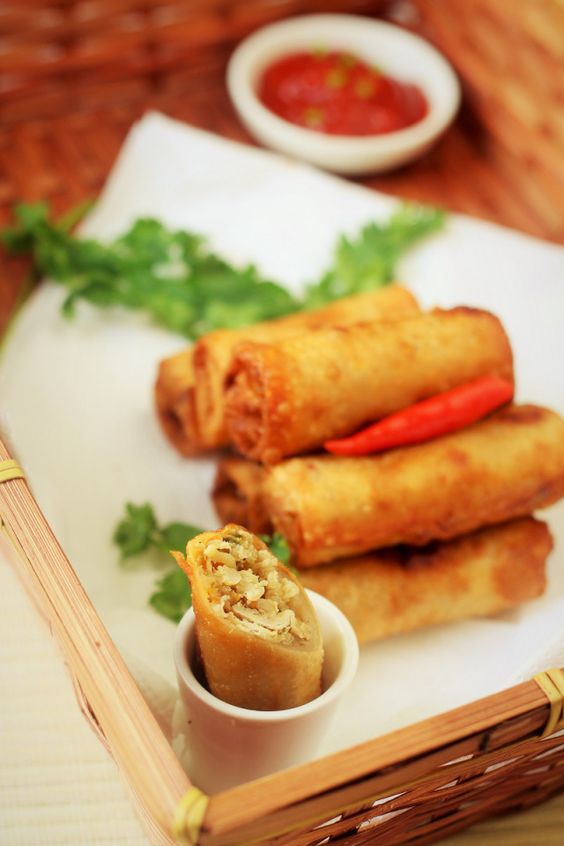 These Chinese spring rolls are a popular starter in most Indian restaurants. It is also a perfect combination for a hot cup of tea in the evenings. It is considered one of the best Indo-Chinese cuisine recipes. You can have it with your dinner or as a snack in the evening.
3. Chilli Mushroom Dry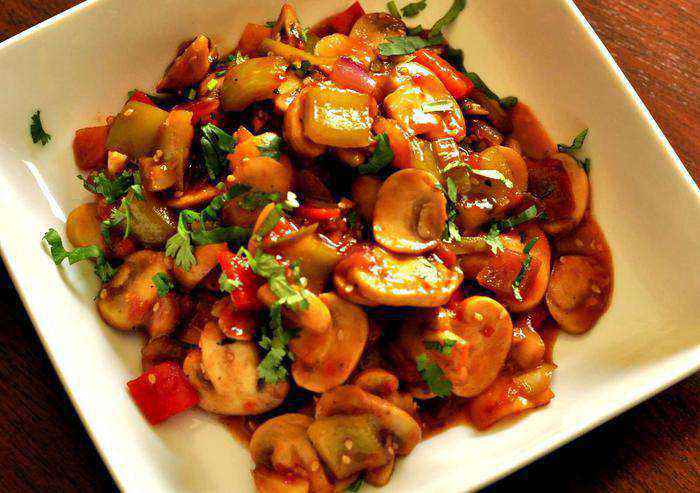 It is a quick and tasty Indo-Chinese recipe to prepare. Mushrooms are coated in a spicy hot chili paste, garlic, ginger, and saute with some spices. It is just lip-smackingly good to taste. Though, beware, this recipe can be harsh on those with sensitive tongues. But if you're going for Indo-Chinese food, you should expect the spice quotient to be high.
4. Paneer Paprika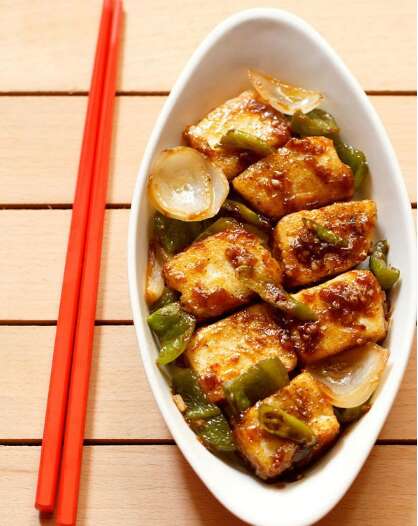 Toss cubed paneer in red hot paprika powder and paprika sauce with various bell peppers. You can take tofu instead of paneer, as tofu is one of the Chinese cuisine ingredients. You can also add red chilies or green chilies instead of paprika and turn it into Chili Paneer.
5. Lemon Chicken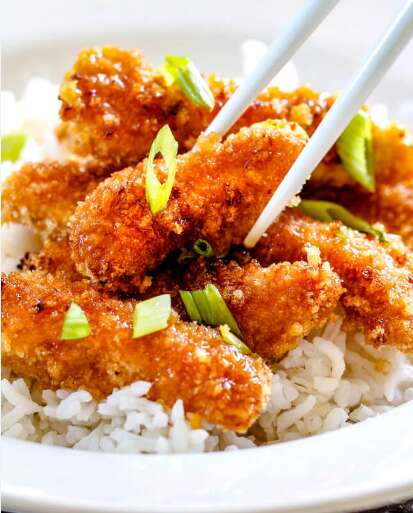 Tender chicken bites with a tangy flavor of lemon juice taste amazing. Add some mint leaves, spring onions and a few mild spices to make it taste better. Serve it hot as a side dish to your main course. Or you can also have it with plain rice.
6. Veg Balls in Hot Garlic Sauce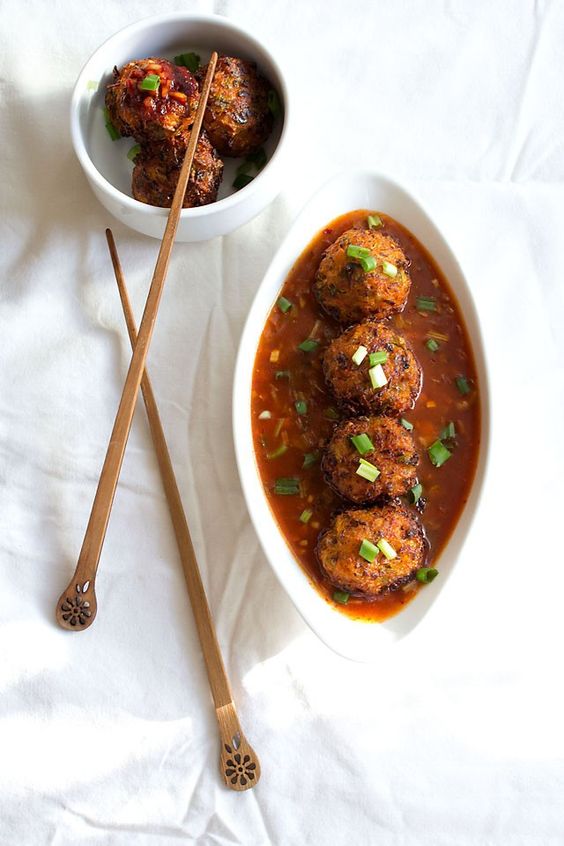 How can you talk of Chinese food and not have Manchurian in the list? These delectable vegetable balls soaked in a hot sauce are very common at most Chinese food joints in India. Vegetable Manchurian balls in a hot garlic sauce is an authentic Indo-Chinese cuisine recipe. This gravy is the perfect combination for any fried rice or noodles.
7. Pineapple Fried Rice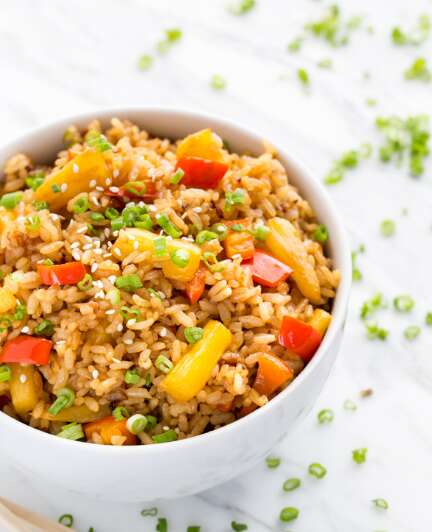 Fried rice is one of the most popular Chinese foods around the world. But you might not have had this one yet. Pineapple Fried Rice is quite famous among Indo-Chinese cuisine recipes for its unique taste. You can also add chicken to it and some dry fruits like cashews, raisins, and so on.
8. American Chopsuey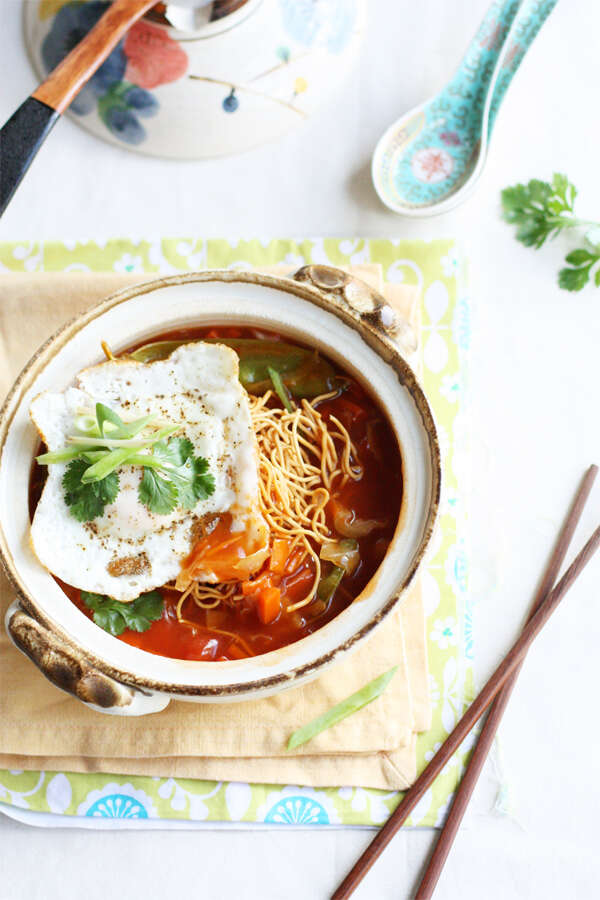 It is an all-time favorite Indo-Chinese cuisine recipe, where the noodles are tossed with capsicum, cabbage, chicken, or shrimp in sweetish chili garlic sauce. Serve with some crispy noodles and omelet. Remember to serve it hot.
Steamed Dumplings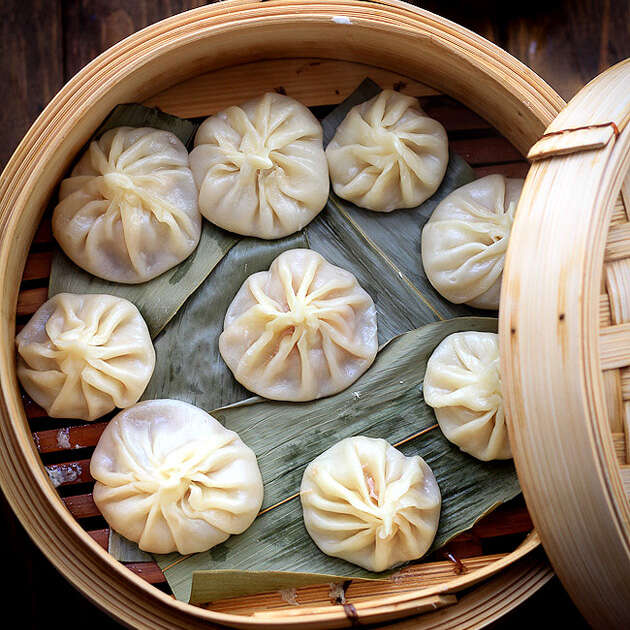 Dumplings are low on calories and also taste very delicious. These steamed Dumplings can be made out of vegetables, paneer, chicken, or shrimps. You can experiment with the filling but the idea is for these dumplings to be hot and spicy. Don't forget to serve it with sauce.
9. Chicken Chow mein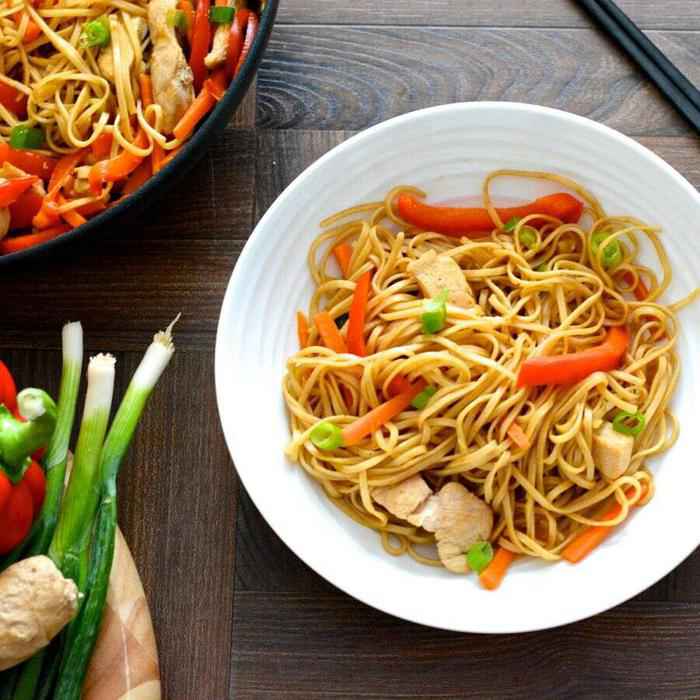 Indo-Chinese cuisine without chow mein is incomplete. Chow mein is just stir-fried noodles with vegetables or chicken or shrimp. Pick a sauce of your taste to have with this chow mein.
Few more recipes to try
Apart from these recipes, you have many Indo-Chinese cuisine recipes to choose from like Chilli chicken, Hakka noodles, Garlic chicken, Cabbage fried rice, and so on. Do try them as well.
So, these are our picks for the best Indo-Chinese cuisine recipes. Do share with us if you get to know of any other exotic Indo-Chinese dishes. We would love to hear from you!
Image Courtesy:
Pinterest
ytimg
vegrecipesofindia
carlsbadcravings
natashaskitchen
cookrepublic
chinasichuanfood
charlotteslivelykitchen