Christmas is incomplete without a nice dinner. This time of the year you can smell the aroma of the Christmas cake in the house, see shimmers being hung to decorate rooms, and children wait for Santa to bring them gifts. While there is jingle all the way, are you thinking what special to cook for this Christmas? Are you looking for some easy Christmas recipes?
Easy Food Recipes for Christmas
Stuffed Chicken Cooked in Banana Leaves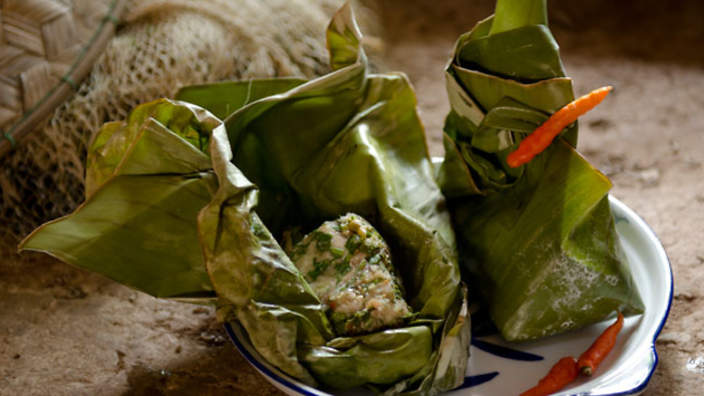 This recipe is a mix of east and west. Yes, it is a English recipe for Christmas but in an Indian way.
You will need:
Chicken Breast 750 gms
Boiled potatoes 100 gms
Spinach 50 gms
Spring Onions 2 tablespoon
Any type of boiled vegetables 100 gms
Mayonnaise 2-3 table spoon
2-3 Banana leaves
Salt & pepper as per taste
How to make it:
Take thin slabs of chicken breast and add salt and pepper to it. In a bowl smash the boiled potato ans mix all other vegetables along with spinach and spring onions. If you are not a vegetable fan then you can just add boiled potatoes and spring onions. Then add the mayonnaise and make a paste out of it. Add salt and pepper as per taste. Now put 1 tablespoon of this mixture on the Chicken and roll it well. Now with a string tie it.
In a bowl take warm hot and dip the banana leaves for 5 seconds and take it out. Wipe the leaves well and add few drops of oil on it. By dipping the Banana leaves in warm water you will be able to wrap the chicken in it easily. Now place the stuffed chicken on the Banana Leaves and tie it with a string. In a pan pour 2-3 tablespoon on water and add few drops of oil. Now place the chicken covered with banana leaves in it. Cover the pan with a lid and let it cook. The mixture of oil and water will help it cook and add the aroma of the banana leaves in the chicken. Turn the chicken once the leaves start changing color. Cook it for 15-20 minutes.
You may add the oil and water mixture if the pan dries out. Open the banana leaves and cut the string that ties the chicken and serve it in the leave itself. Your guests will love to re-visit your house only for this recipe.
Bake it on Christmas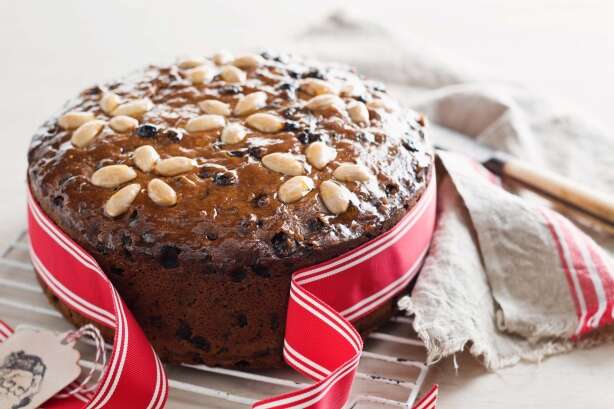 You must have a Christmas Cake on the dinner table on 25th December. And you think baking a cake is messy… Well not after you try this recipe.
Before you start baking your cake, preheat your oven at 180 degree centigrade.
You will need:
2 Eggs
150 gms Flour
150 gms Brown Sugar
100 gms Butter
2 Tablespoon Vanilla Essence
2 Tablespoon Baking Powder
1 Tablespoon of Cinnamon Powder
2 Tablespoon of Rum
How to bake the cake:
Beat eggs separately. Then add the flour, sugar and butter. Beat them well along with the egg. Add rum, vanilla essence, baking powder and cinnamon powder. Beat it again. In the cake mould apply some oil to grease it. Pour the mixture. Add dry fruits like, cashew, raisin, almonds and walnuts. Bake it for 35-40 minutes. Take it out and serve it.
Don't Mock with a Mocktail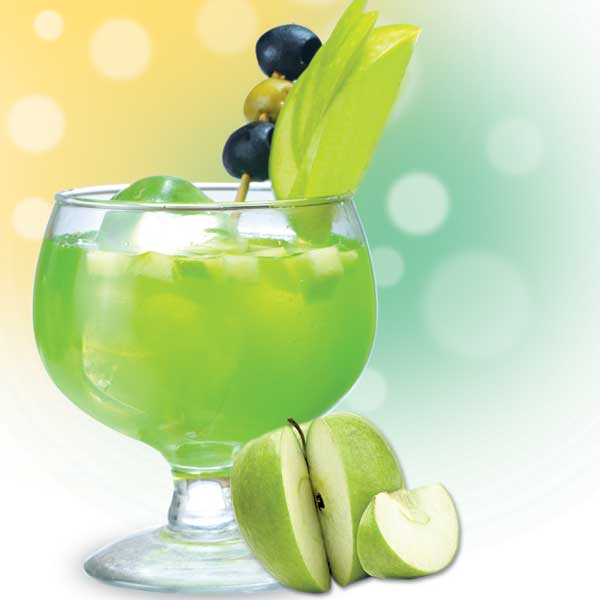 When your family gets together, you must have a welcome drink or you can say a mocktail to serve.
Get Monin Syrup Green Apple flavor and soda. Add 2-3 tablespoon of Monin Syrup and add soda. Mix it with a stirrer and serve. This syrup has high concentrated sugar so make sure that you don't add more than 2-3 tablespoon of it.
Garlic Bread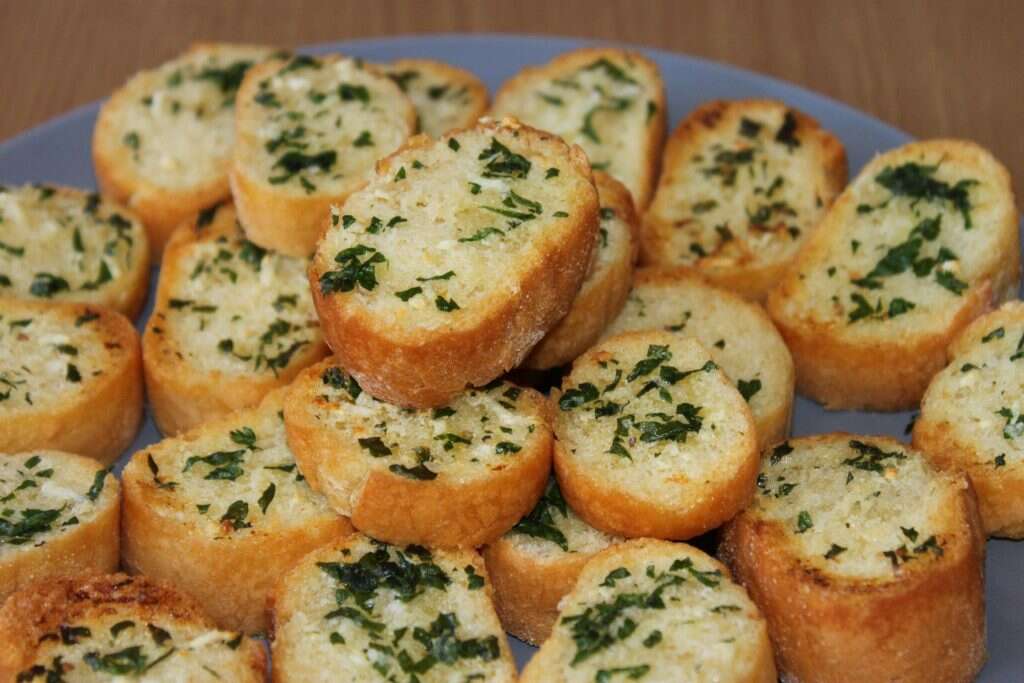 Take bread as per your choice. You may use regular sliced bread too. In a bowl mix 2 tablespoon of cheese spread, add finely chopped capsicum, onions, corriender leaves and enough garlic. Add a pinch of crushed pepper. Spread the mix on the bread and bake it for 2-4 minutes. For added flavor you may add shredded cheese on top before baking it. Serve it hot to enjoy the most.
Cookies dipped in Chocolate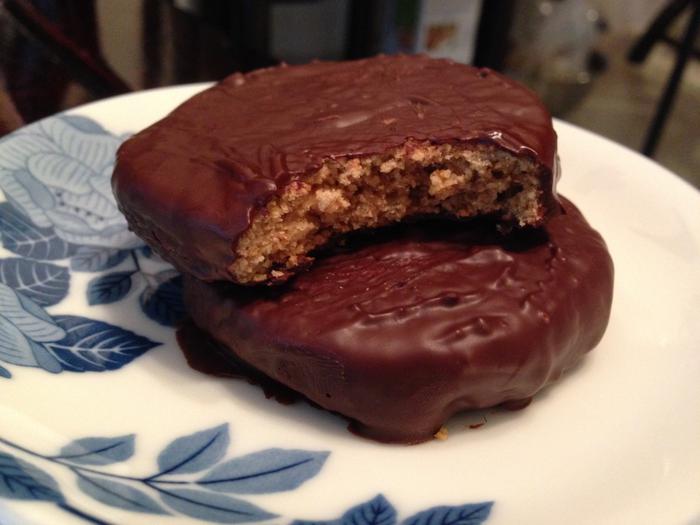 This can be the easiest recipe yet tasty and highly liked by kids. Take some choco chips and melt it. Now take digestive biscuits and dip them in the melted chocolate. Chill it in a freezer and serve.
So, now you have the easy Christmas recipes with you. Happy cooking!
(Visited 110 times, 1 visits today)