It's ten more days for the big day. By this time all the houses must have started dazzling with colourful lights, the evergreen conifer, loads of gifts and much more. But only decor won't do right? Good food matters as well. What to treat your family and friends with on Christmas? Just go for these sweet treats, which are easy to prepare and yummy in taste. Also, these options are low in calories and get ready in no time. So gear up your baking skills. Here is our choice for the best Christmas treats.
Spreading the joy in Christmas
Candy Cane Twist Cookies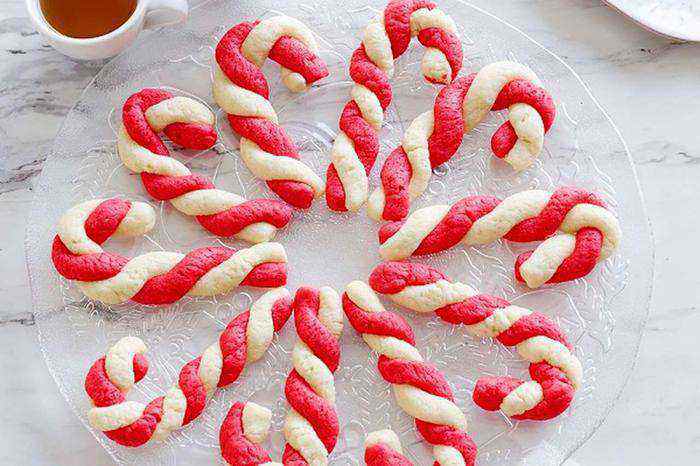 One thing that strikes you when you think about Christmas, the candy cane cookies. Kids find these bright red twisted cookies to be fun. Serve with dry coconut powder sprinkled on it.
Christmas Tree Cookies with Sprinkles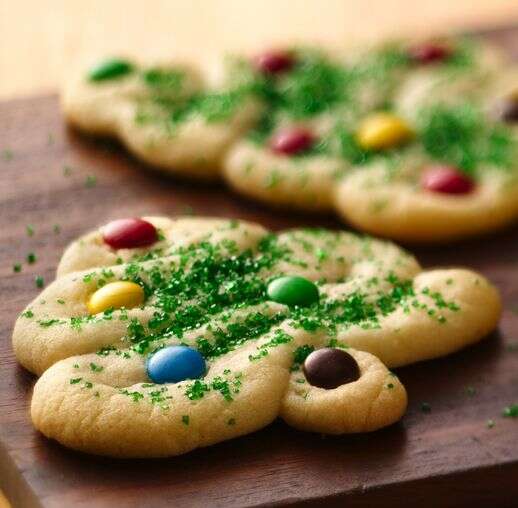 Sugar candies or cookies with colourful sprinkles are all about this dish. You can dip these cookies in chocolate sauce and then sprinkle these with your favourite sprinklers.
Cinnamon Stars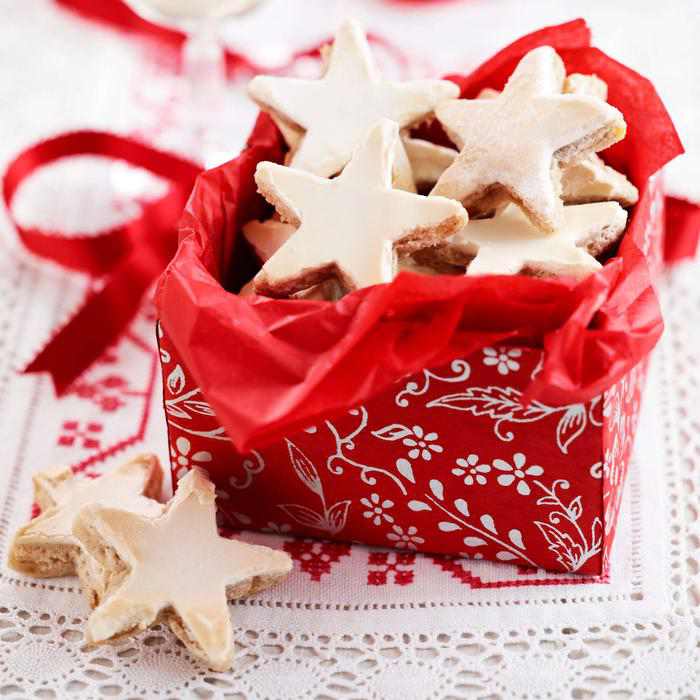 Cinnamon Stars are the most traditional Christmas sweets since ages. These cookies are made of biscuits and sugar dough with cinnamon icing.
Cream Cheese Sugar Cookies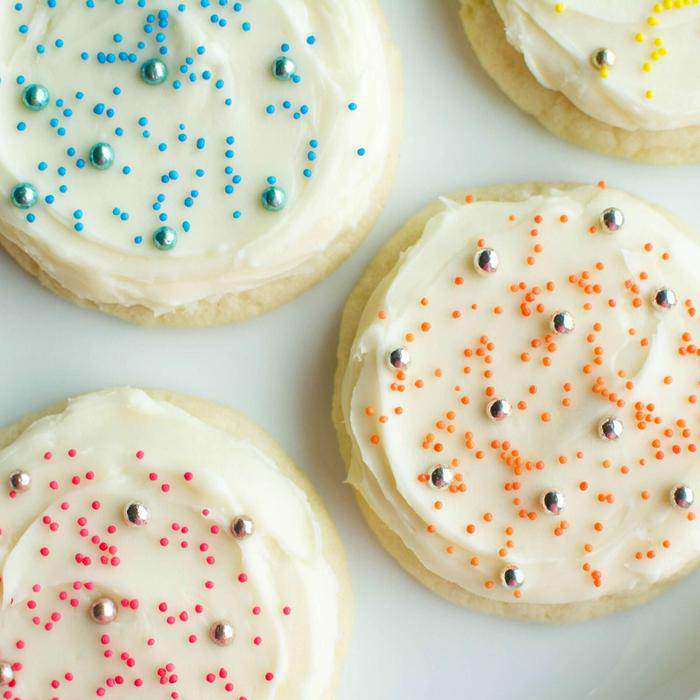 Just enjoy these sugar cookies with your favourite cream cheese topping.
Chocolate Walnut Fudge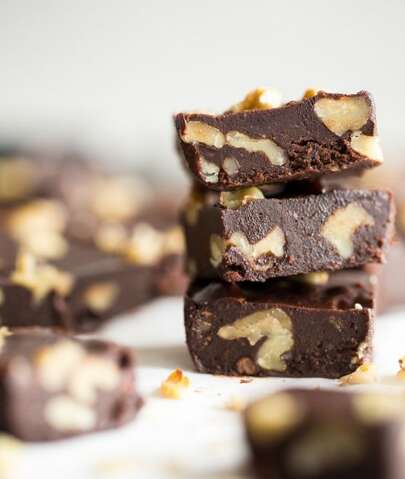 A must on the list of Christmas treats. Who doesn't love chocolates? Everyone does right! You can add any of your favorite dry fruits and whipped cream.
Cake Pops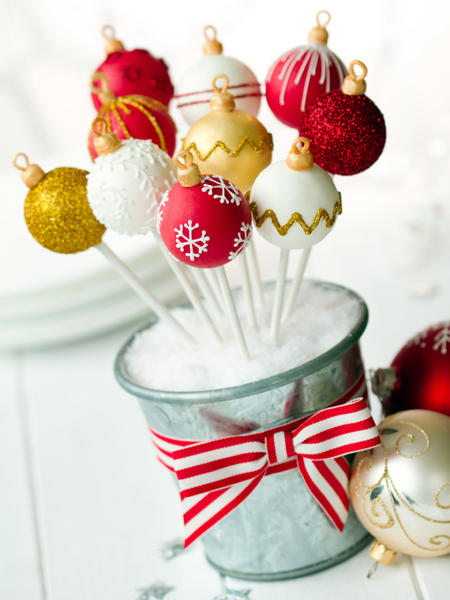 Cake pops look fancy and they are great for parties and treats. These are ideal for every occasion and can be themed accordingly.
Little Snowman Cookies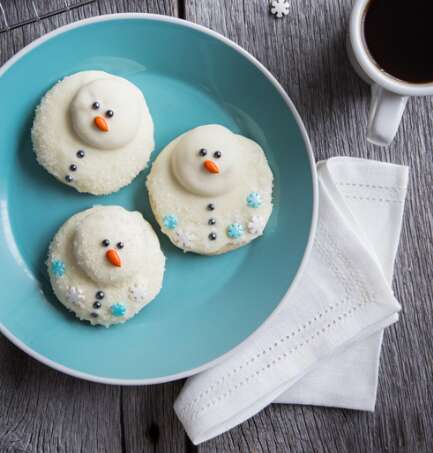 Winters, Snow and Christmas is a perfect combination. Winters without snowman is impossible. How about the snowman impression on your favourite cookies? Sounds perfect right!
Pumpkin Pie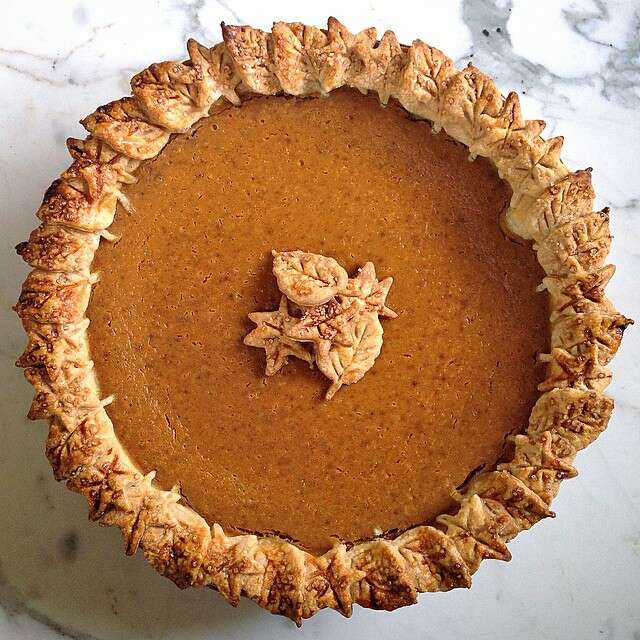 Pumpkin Pie is a must for Christmas. It is a classic desert recipe with a crispy base and smooth pumpkin filling.
Sugar Cookie Buttons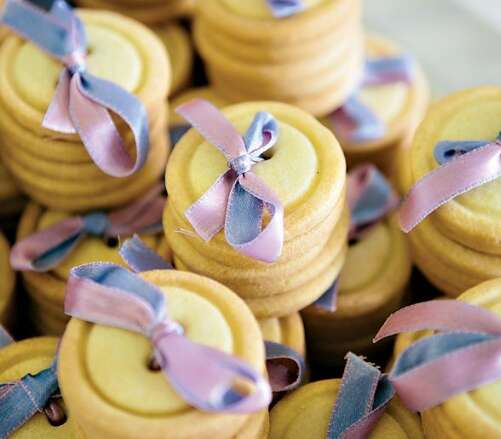 These are the buttery cookies which melts in your mouth. It is a perfect choice as a gift for guests.
Popcorn Balls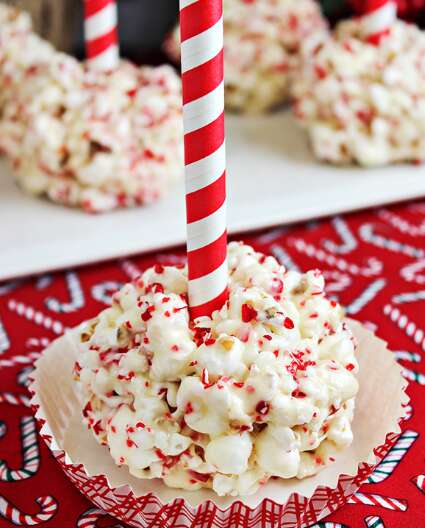 Everyone loves munching popcorn. It's the best snack, which is low in calories and tastes good. Just add caramel to it and make it into balls.
Snowflake Cookies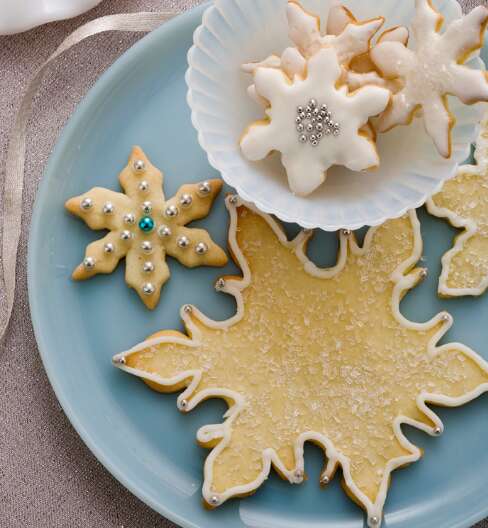 These sugar delicacies make you go ga-ga. It's so smooth and yummy to have. Keep hogging…one is not enough. It is one of the best Christmas treats ever.
Peppermint Meringues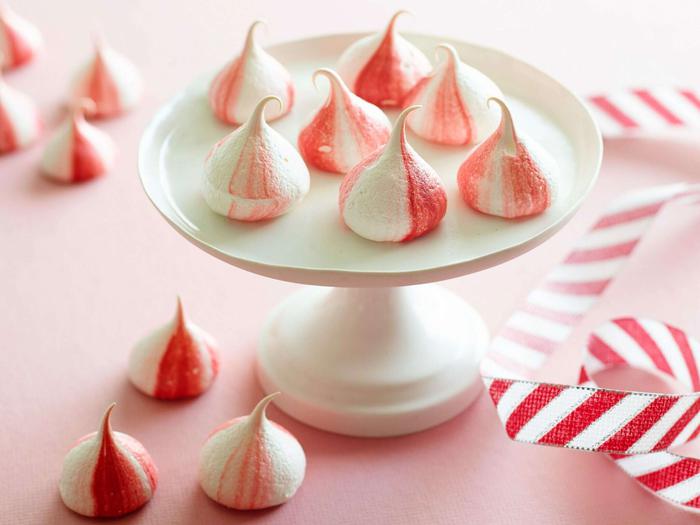 Peppermint Meringues are light and airy. It's unique in taste and to make it yummier, just dip in chocolate sauce.
Chocolate Brownies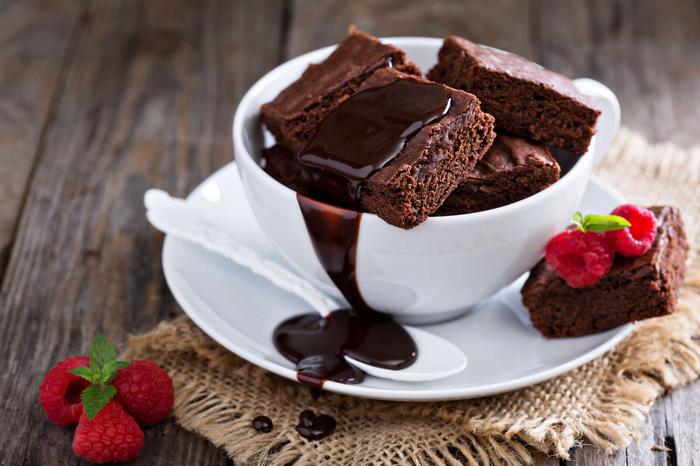 These gooey chocolate brownies are hard to resist. Serve with ice cream or desert and it will make the perfect sweet treat for the Christmas.
Found some more Christmas treats? Let us know! We would love to hear from you all. Merry Christmas in advance!!
Image courtesy:
womanandhome
wunderweib
mybakingaddiction
chowstatic
homecookingmemories
foodnetwork
thekitchenmccabe
Pinterest