Tips To Save Money On Kids Shoes
After receiving a couple of e-mails from our readers asking us to share tips on saving money on kids shoes, finally, we've come up with this interesting piece for your rescue.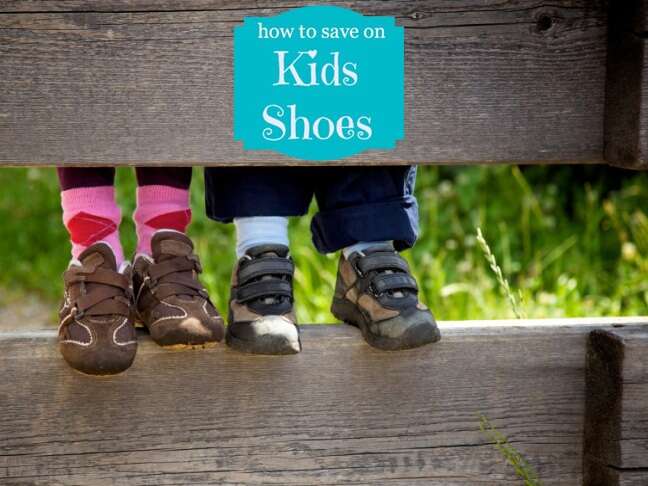 Not only for adults, even shoes for kids are always on the pricey side and they are expensive especially for growing kids. The first thing we look for is a good fit, even though we're aware no matter what kind of kids footwear we buy, they are going to be outgrown quickly. This is where the real problem lies.
Searching for a platform where you can buy your kids the best shoes?? Then never miss to check Fristcry website for fashionable at the same time affordable shoes. Avail different varieties and models according to your choice.
GrabOn offers you some test-proven tips to help you get the best deal on kids shoes. Continue reading!
Look for discounts
While military families always have the privilege to avail discounts from their canteens, others should not be disheartened as there is always an array of options available to grab rebates on desired items. While kids fashion is quite a rage in online retail world, you'll always find great deals on kids accessories online. Do not hesitate to ask for discounts at any physical store. You'll be surprised!
There are stores, who're offering deal of the day offer just like web stores. And discounts are a must during the festive season such as Diwali, so do not miss the opportunity.
Check-out for sales
Festive season always comes with a shopping extravaganza. There are numerous shoe stores, who offer Buy 1 Get 1 offer or Buy 1 Get 1 Half Off sales. Apart from physical stores, the online stores are equally loaded with deals and offers. Even if it's not festive season, you'll still get 'Deal of the Day' offers on all prominent retail outlets. All you need is to follow them regularly so that whenever you see any smart deal you just make use of it to save money.
The coupon craze
Go with the couponing trend. The online coupons are always a great money saving option, especially for online shopaholics. They not only give you a good rebate but also enable you with the latest available designs and patterns.
Hit the thrift stores
You can find some good collection at such stores. You may get a slightly used, but practically new pair of shoes and refurbished items sent back by the company to be sold at half of the original price.
Clearance sale
Do not ever underestimate the clearance sale. You'll always have great fun in finding some good pairs of shoes, which are just the right size, fitting your budget line.
Last but not the least resell your kids shoes
Sometimes, your kids just get rid of his/her footwear because of the growing years. The shoes just outgrown, but are still in good condition. You can either do charity or sell away those pieces at any consignment store.
Hope you found this post useful!
Also Read:
5 Ways to Teach Kids How to Save Money
Ciao!!
Related Articles:
Don't Burn Up a Hole in Your Wallet this Diwali
Eating Healthy on a Budget Without Spending Lots of Money
For the Travel Buff: The Best Apps to Install Now
How Rocket Internet Helps Online Couponing in India
How To Reduce Food Wastage And Save Money
Lose Weight, Save Money: Too good to be true?
Master the Art of Online Couponing in 3 Simple Steps