I just love this – when I have something on my "To do" list and then I find out somebody else has helped me out. Something similar to this happened with today's column.
I was trying to figure out what sort of customer advice I could share with my readers today, and then tada! – when I logged into my system, an e-mail was waiting for me in my inbox from one of my readers, who wanted some suggestions on how to pack healthy school lunches within a budget.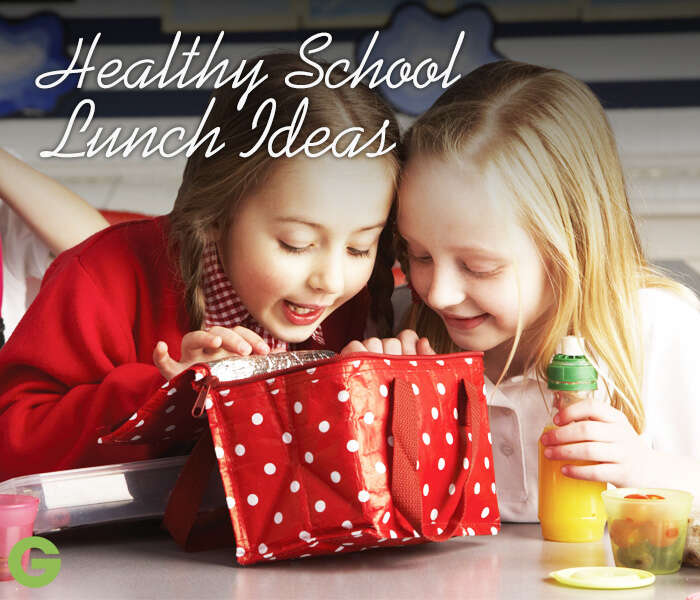 This has also been one of my concerns lately as my daughter has started going to school. I was running sort of ideas for what to pack for her lunch and not to mention without breaking my budget line.
So, I debunked some online experts' column and here is my revised issue for your rescue! Do have a read!
Healthy school lunches
Apart from paper cutting coupons and price matching ideas, here are some out of the 'lunchbox' tips on saving money on lunchbox.
1 Follow-up daily deal sites
These days, you will find an array of Indian coupon sites, such as GrabOn, who offer daily discount deals, helping you save at least 50% on the produce you would have purchased from your nearby grocery store.
2. Use online retail stores
these days you can even purchase produce such as vegetables, fruits and bread online. Such stores always run a lot of hot deals. Just use the "subscribe and save" button to get free shipping and get a considerable percentage off. You can even cancel it later. I score lots of deals on juice and milk boxes here.
3. Bookmark online grocery stores
These online stores offer almost all of their displayed items on rebates and items that may soon expire, such as milk packets, paneer and vegetables. You can buy them in bulk and stock them in your freezer. By this, you can extend their life for weeks or months because freezing stops the clock!
4. Hit the outlet store
Why don't you make this as a habit – to hit the outlet stores? I do this all the time, such as I buy my bread from bread outlet store. From such stores, I not only get 100% whole wheat bread fresh but at quite cheaper rate.
5. Check-out for hidden deals
If you are regular at any store, be it physical or online, you should keep a contact with the salesperson or customer care to check out if they have marked down any items on a set day. this will help you grab the deal before it's gone.
Well, this article is not only about giving you some digital tips, but I have some more surprises for you. Sometimes, you don't have to reinvent the wheel, when it comes to packing the lunchboxes of your kids. All you just need to think in a different angle and brush up the classics.
I offer you some great lunch ideas, which are not only healthy, but can make your kid's day as well.
1. Pasta Salad
This is one of the great lunch recipes for various reasons. Firstly, pasta is inexpensive and you can make multiple servings out of it to prevent your kid from getting bored of it. You can go for whole wheat pasta to maintain the nutritional value. Here you can add veggies and seasoning, as per your kid's taste.
2. Homemade Pizza
Which kid doesn't like pizza. With fast food and junk eateries slowly curbing our diet habits; kids have also become addicted towards such food and long for it. Just avoid the store pizzas which are loaded with preservatives and fats, make your own pizza at home and add all of your favorite toppings.
You remember the ad by Juhi Chawla on TV? Her son says, "Mama, pizza mein brinjal koi nahi daalta?"
So, just warning you not to stuff the pizza with veggies which your kids don't like at all. They have the tendency to either throw or bring back the lunch to home, if they don't like it.
South Indian dishes: With ready to eat items available everywhere, you can also find ready made batter required for dosa and idli. These are not only time-saving but keep your kids healthy. You can replace the traditional chutney with homemade tomato soup Florentine. This will also give a change to your kid's taste buds and and excite him/her to go for it.
4. Stuffed paranthas
When it comes to culinary delights, Indian dishes can never disappoint you. Instead of aloo paranthas, you can go for stuffed paranthas for your children. The stuffed veggies will add nutrition, whilst paranthas will entertain your kids' taste buds.
Hope you found this post useful!
Do share your ideas and tips to help other moms too!!
Articles You May Like
How Coupon Sites Broke India's Online Shopping Inertia
How to Buy in Bulk and Save Money
How to Use Less Electricity and Save Money
5 Small Saving Tips that Add up to Big Money
6 Easy Tips to Save Money on Your Kids Uniforms
Savvy Shopping – Things not to Forget
<div class='toc'><ul><li><a href=#Healthy-school-lunches><b>Healthy school lunches</b></li></ul></div>